RATING: 4 Keys         RESULT: Win          REMAINING: 7:30

Despite its small size, this room still manages to challenge newbies and veterans alike!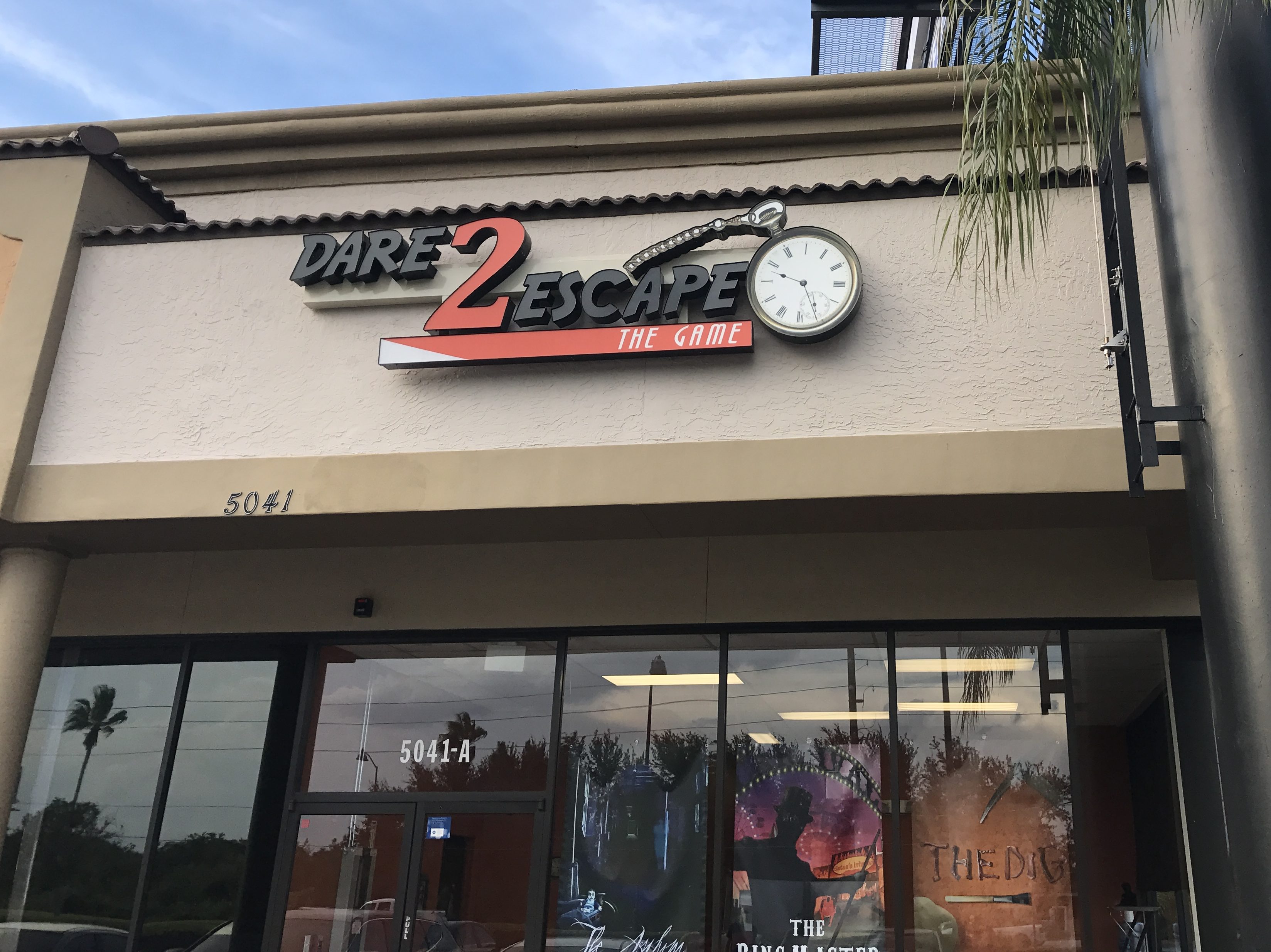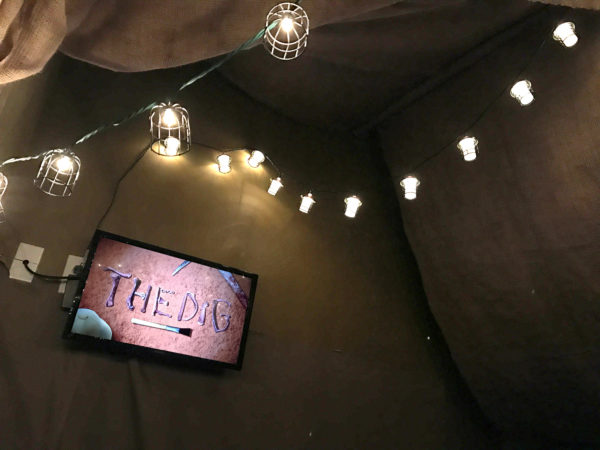 You and your team of elite paleontologists have been called to an archaeological dig site by the famed Dr. Eleanor Harding. Deep in the Sahara Desert, she was working on uncovering new artifacts when she came across the skeletal remains of an unknown dinosaur species. However, a vicious sandstorm passed through the dig site, causing Dr. Harding and her team to evacuate. She was able to secure some of the bones for you before the skeleton became engulfed by the sand. Her last transmission that was received by your team indicates that the notorious Dr. Arthur Tillman, who unjustly steals the finds of others, overheard the coordinates of the dig site. Intelligence has informed you that he is on his way to the desert to beat you to this historic find. You have only one hour to enter Dr. Harding's tent and unravel the clues to find the dinosaur bones she secured for you before the infamous Dr. Tillman arrives and steals the find of the century.
It's refreshing to find themes that fall outside of the usual tropes of the escape room genre. Although The Dig's central theme revolves around archaeology, we don't find ourselves escaping a pyramid or searching for some sort of priceless treasure. Instead, we are racing a competing scientist for the discovery of lifetime: the fossil of a new species of dinosaur!
The story told also lends itself to why you're doing these puzzles. Whereas most escape rooms struggle to justify their challenges, it is expressly stated that Dr. Harding has gone to extreme lengths to keep these bones safe from Dr. Tillman, and this is further evidenced by the encrypted clues she has left behind for you.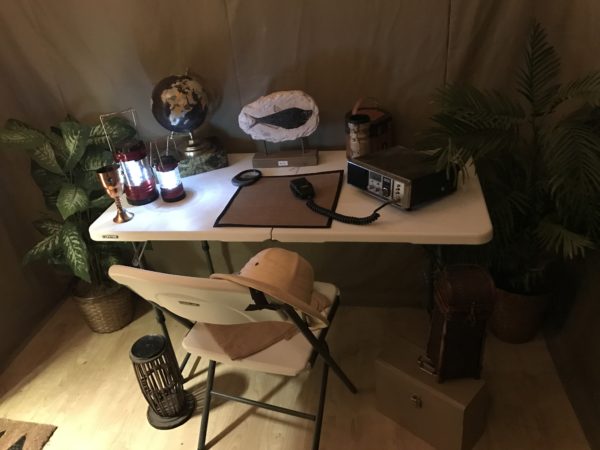 If you've played The Asylum, you'll probably find yourself asking the same question I did upon entering The Dig: exactly what sorcery did Dare 2 Escape use to fit an hour-long escape room into such a tiny space?
Call them wizards, but they've done it, and better yet, they've done it well. The Dig begins in a large tent, complete with documents, maps and artifacts. I'm always delighted by escape rooms that fully utilize their props, and The Dig does not disappoint. It truly feels like nothing in the room is there by pure chance; every item is carefully placed to enhance the story and gameplay.
Even more amazing still, The Dig does not take place in a singular room, as players will come to discover. The second room feels incredibly distinct and detailed from the small tent you start in, giving an incredible "wow" moment as you enter!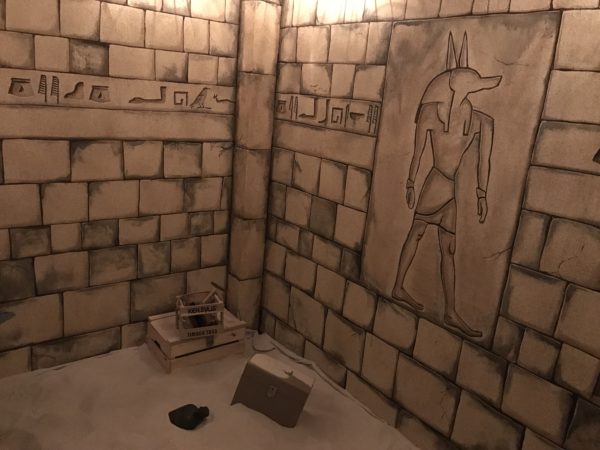 If you have any preconceived notions that the size of this room is going to make it a breeze to get through, abandon them now.
Although Dare 2 Escape does not list difficulty levels for their rooms, we certainly found The Dig to be a healthy challenge. But don't let that discourage you! Thankfully, there are enough puzzles of varying degrees of difficulty to keep everyone in your party engaged, which is important in an escape room geared more towards families than the other slightly creepy to downright scary offerings at the venue.
There's a great mix of physical puzzles to go along with all of the more traditional types as well, though towards the end of the game one of these in particular might begin to fall into that "more tedious than fun" category. While some players find this specific puzzle entirely intuitive, others (including us) hit a brick wall. I'm one of the people that falls into both categories: during the game itself, I was extremely frustrated, but after the fact (and knowing where we went wrong) I can really appreciate its complexity.


Don't be deceived by its seemingly small size at first glance; The Dig packs quite a punch. In fact, if anything, the limited space enhances the game. Although the room normally only holds five people, our party of six still had plenty of space to move around in and we had no problem finding clues and solving puzzles. I've seen rooms that are larger fit less people, and still have less things to do. This is a testament to the exorbitant amount of attention to detail Dare 2 Escape puts into their theming, as well as to the expertise at which they implement their puzzles in any given storyworld.
Of their three rooms (so far), The Dig does stands out as the most family-friendly, yet there are still Easter eggs connecting it to the darker storyworlds of The Asylum and The RingMaster for those that look hard enough. Being different is not always bad; being a more family-friendly room at the venue helps to round out their offerings.
Although The Dig is nothing short of great, it's just shy of matching the perfect execution of The Asylum and The Ringmaster. Some additional story elements to the room, as well as some more direction on certain puzzles, wouldn't go amiss. Nevertheless, The Dig remains as one of my favorite rooms of all time, and only works to cement Dare 2 Escape as a true leader in the Central Florida market.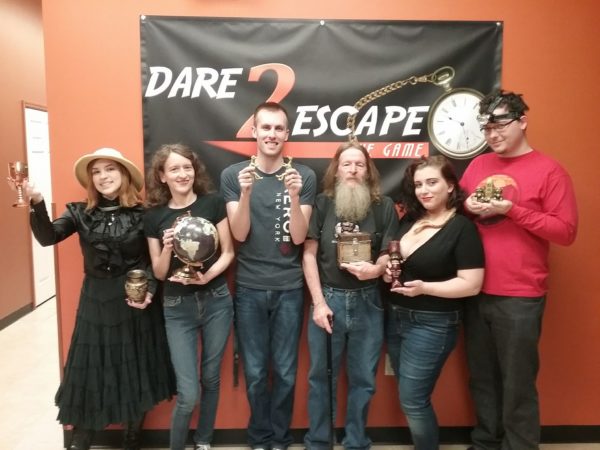 Venue:  Dare 2 Escape
Location: Orlando, Florida
Number of Games: 4
GAME SPECIFIC INFORMATION:
Duration: 60 minutes
Capacity: 5 people
Group Type: Public  / You may be paired with strangers.
Cost: $30 per person

We thank Dare 2 Escape for inviting us to play this game. Although complimentary admission was generously provided, that in no way impacts the opinion included within this review.
Summary
Reviewer
Review Date
Reviewed Item
Author Rating