RATING: 5 Keys         RESULT: Win          REMAINING: +2:00*
This asylum's been abandoned for over 40 years. Yet still, Victoria's ghost calls to us.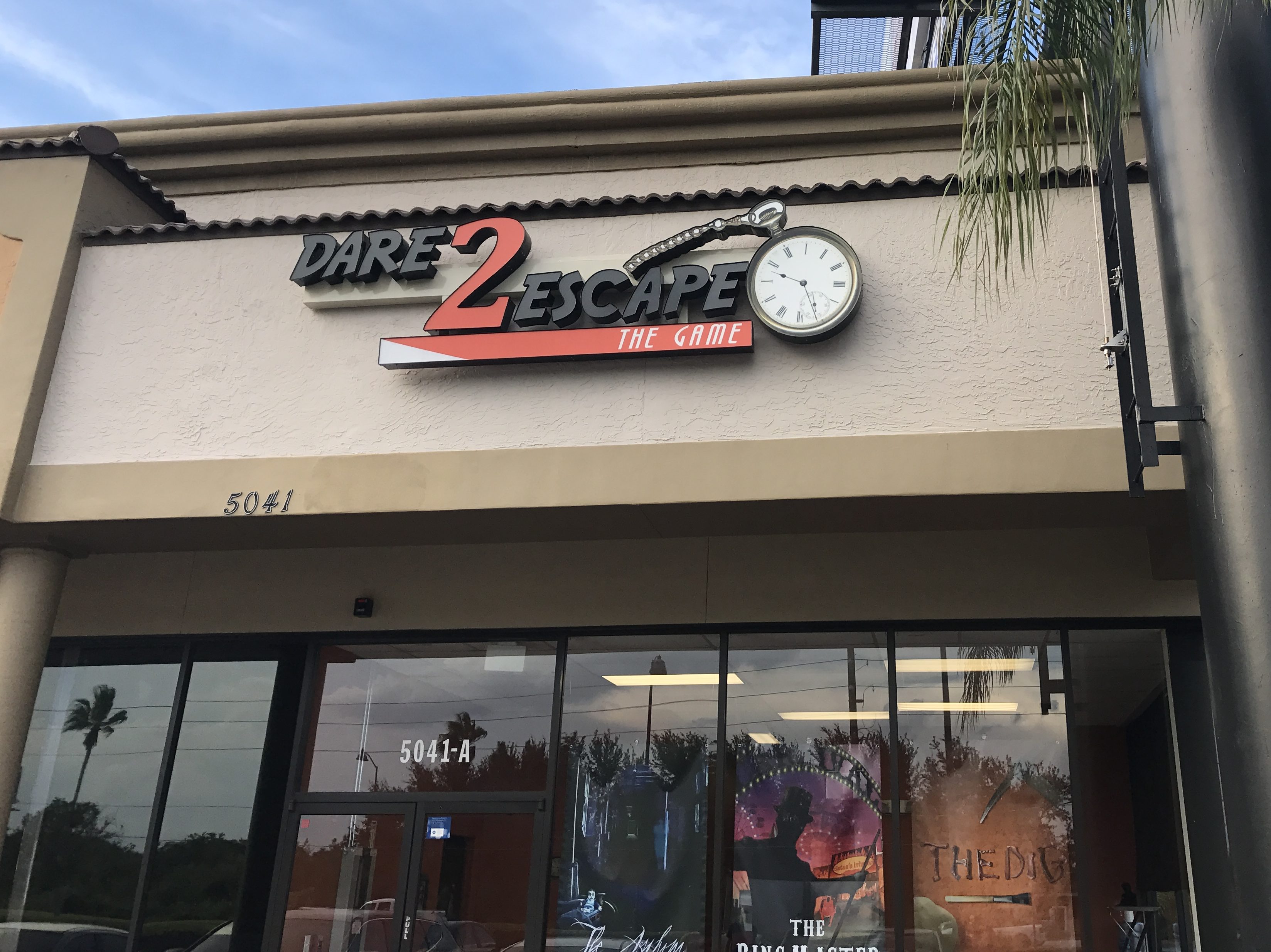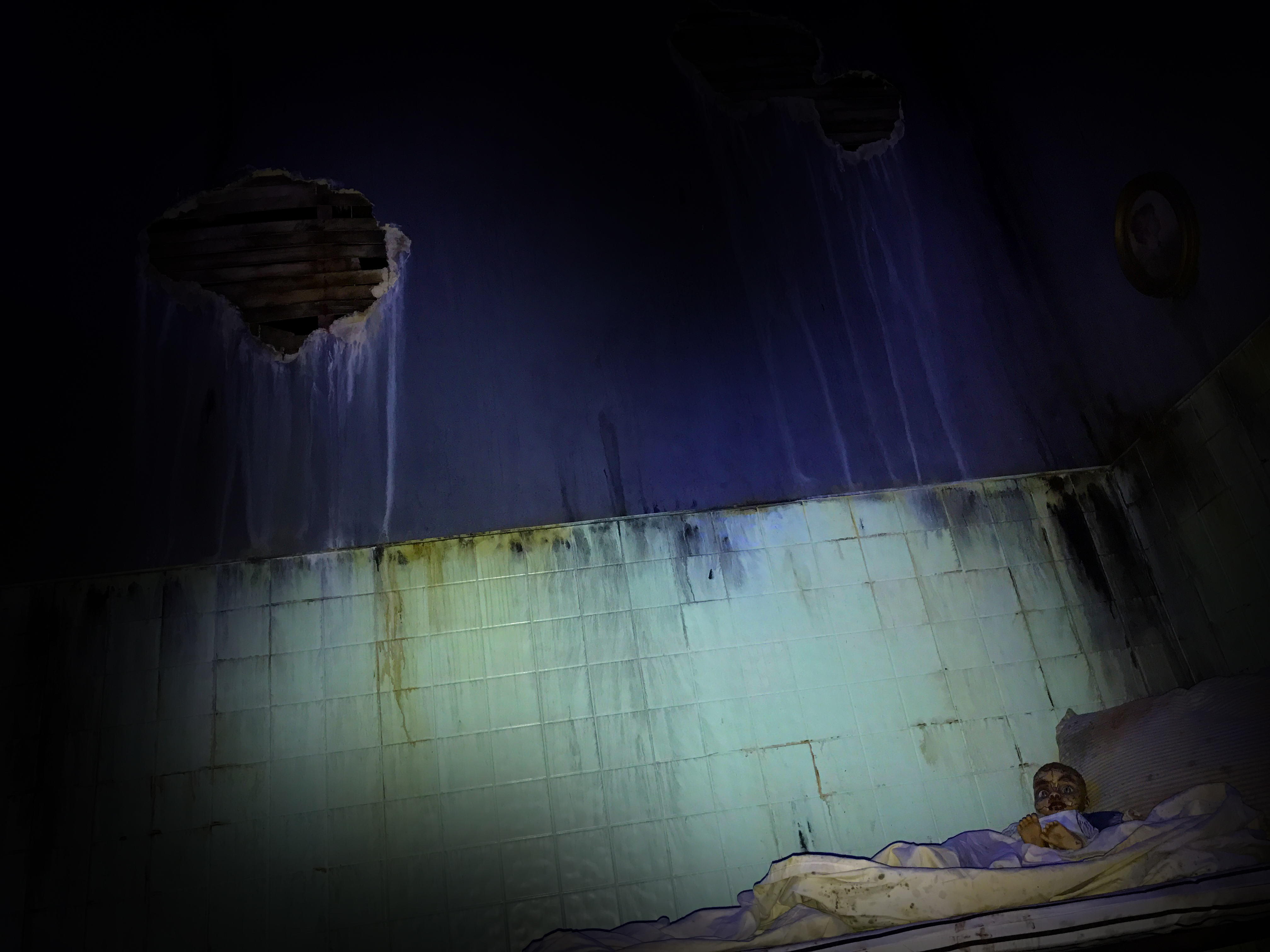 The lights have been long turned off. Tonight you and your paranormal team enter The Asylum for the first time since it closed its doors over forty years ago. Rumored to be home to many restless spirits, you are here trying to contact the spirit of Victoria Sneed, a patient who was unjustly admitted by her father after threatening to expose his unsavory activities. He had her put under the care of Dr. Paul Tillman. It is rumored that Dr. Tillman had a secret laboratory where he conducted the most morbid experiments on his patients.
The Asylum's story is an interesting combination of both Creepy Mental Hospital and Haunted House tropes. Through the game's pre-show video, detailed in-world documents, and environmental storytelling cues, guest learn about Victoria's struggles in the asylum and assist in releasing her spirit from the Asylum's hold.
Dare 2 Escape's story feels logical to the space and its gameplay in a way often not found in games. One can imagine how Victoria's spectral hand worked to bring these messages to players.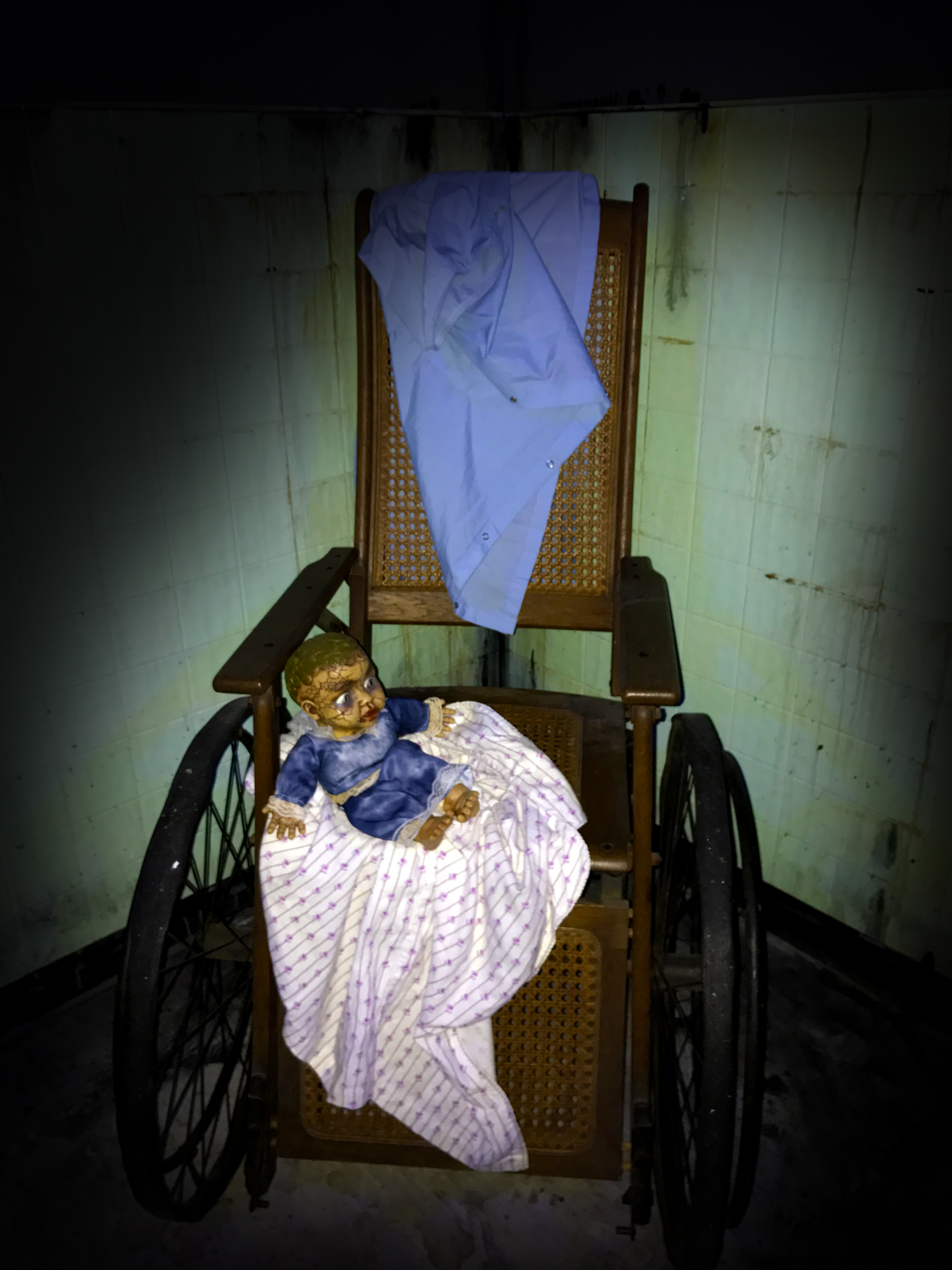 This independently run venue has created a room with some of the better scenic quality in the Orlando market. Each space within the game has a unique look to it while fitting in with a creepy and unsettling aesthetic. The rooms' scenic paint gives the walls, floors, and even props an authentic looking aged and distressed quality. Giant holes have been cut into the walls where old exposed wood protrudes from behind chipped away paint. Period props and furniture also all fit in with the "abandoned in the 1960s" storyline. So often this is not the case in games.
I appreciate that care was taken to create more than just a well-dressed room, but a space that is lit and sounds like the abandoned asylum that it is. Additionally, a few atmosphere enhancing effects—including scents—rarely seen in escape rooms are also on display in the Asylum. Let's just say one of these gave one of our team members quite a fright and may or may not have caused said team member to leap several feet away and latch onto my arm.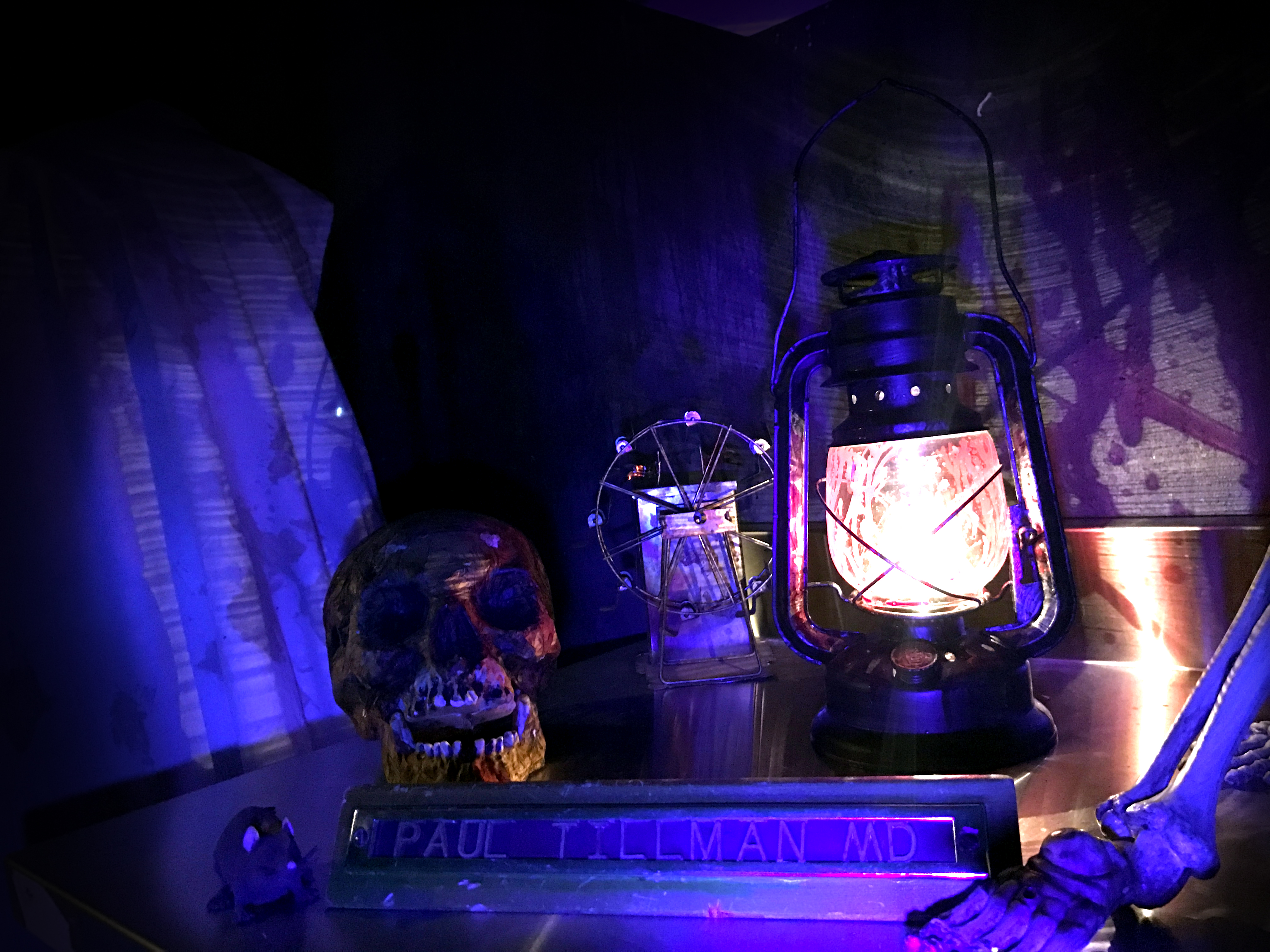 Featuring a mixture of logic and physical based puzzles, The Asylum will delight players. Most notably, the gameplay all makes sense within the story world of Victoria working to leave clues for and help players. Even some gameplay elements that players may have seen before are presented with a different twist, or with a story based slant that make it still feel new.
The discovery phase is a huge element in the Escape Room genre, and often it's done in the same way at every venue. In essence, this first phase becomes rote with players just going through a mental check list of—search drawer, look in pockets, turn over rug, etc… One of The Asylum's core strengths is its clever hiding places for keys, clues, and objects around the room. So much is "in plain sight" until looked at closely that even experienced players will find enjoyment in a gameplay element they may have lost excitement about.
We found the difficulty level to be just right for a group of experienced players. Dare 2 Escape wants this game to be among their harder offerings and will present adequate mental hurdles for guests, but still should be solvable by first time players.


Often players averse to horror themed games miss out on some great experiences by not being able to book those rooms. Dare 2 Escape has an incredibly clever solution to this problem. The key elements most likely to frighten a player are either all manually controlled or set up in a way so as to be variable. Meaning, when booking the room, or even upon arrival, a guest can request to have a less scary experience and still be able to play this great game.
Of course, the opposite is also true. If the gamemaster sees that your group is terrified, and loving it, they can also up the intensity of one element in particular to make your experience just a little more unsettling.
The Asylum is a solid first room from the Dare 2 Escape team. Their focus on a story driven and logically minded gameplay experience places them among the list of venues to watch moving forward. The venue's staff is also incredibly accommodating and obviously passionate about the industry. Longtime Escape Room players will enjoy geek-y banter about gameplay, and first time players will feel welcomed into a new and addicting experience.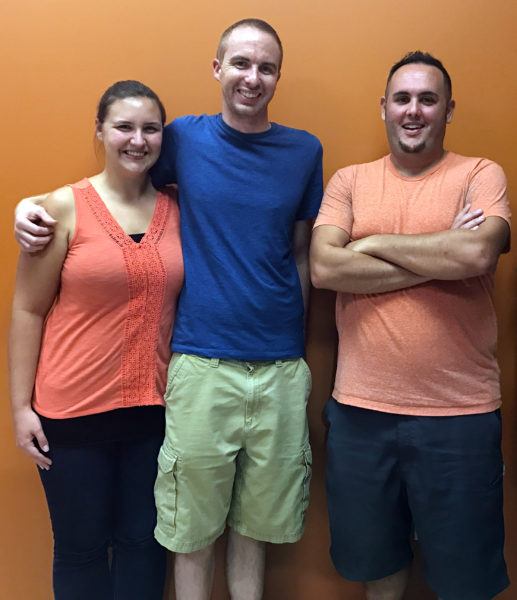 Venue:  Dare 2 Escape
Location: Orlando, Florida
Number of Games: 3
GAME SPECIFIC INFORMATION:
Duration: 60 minutes
Capacity: 8 people
Group Type: Public  / You may be paired with strangers.
Cost: $30 per person

We thank Dare 2 Escape for inviting us to preview this game during its beta testing period*. Although complimentary admission was generously provided, that in no way impacts the opinion included within this review.
Summary
Reviewer
Review Date
Reviewed Item
Dare 2 Escape - The Asylum
Author Rating