RATING: 4 Keys         RESULT: Won          REMAINING: 8:00 / $3,110,00 Stolen
Why is it that every time we engage in illegal activities, the police inevitably track us down?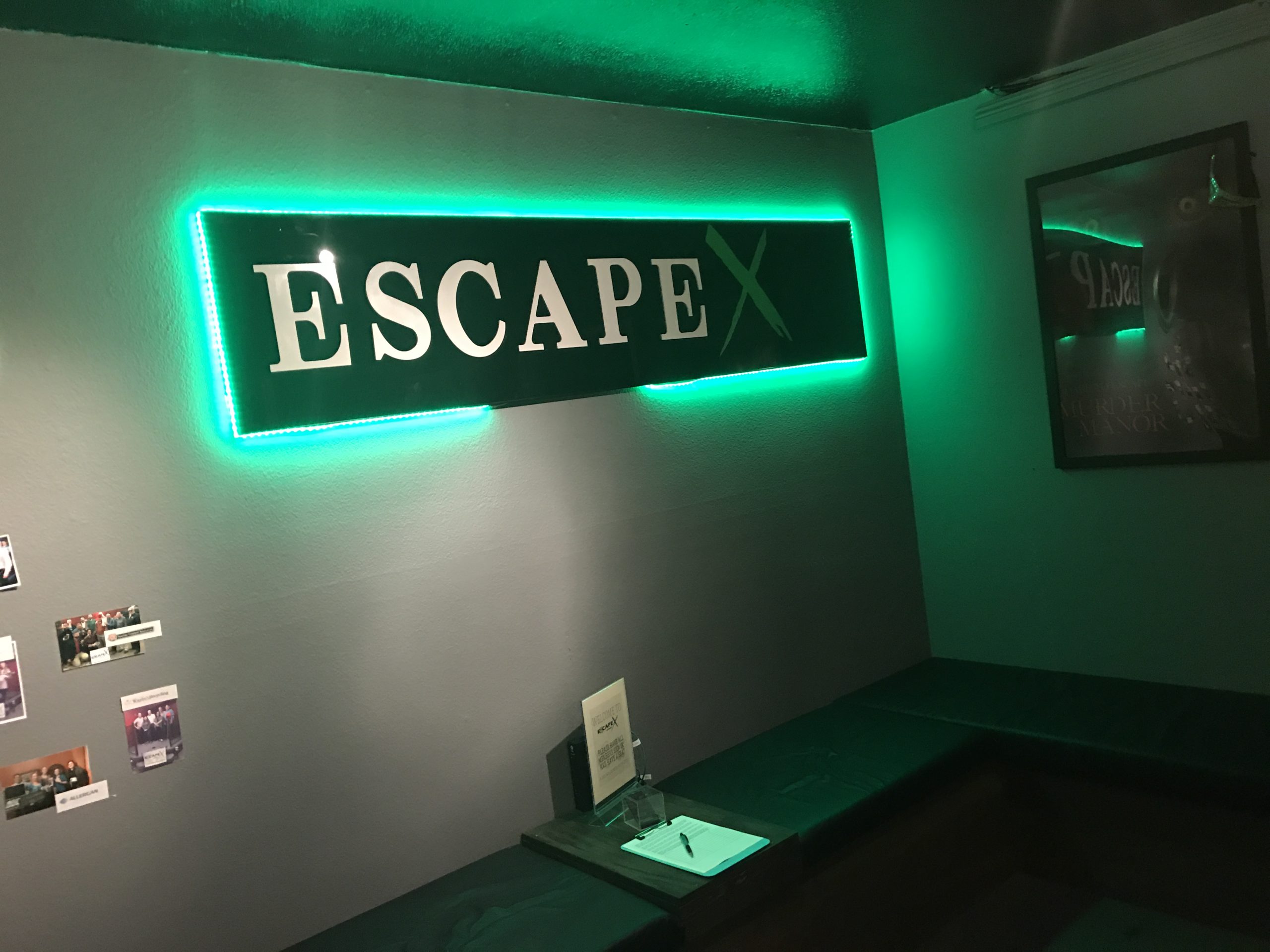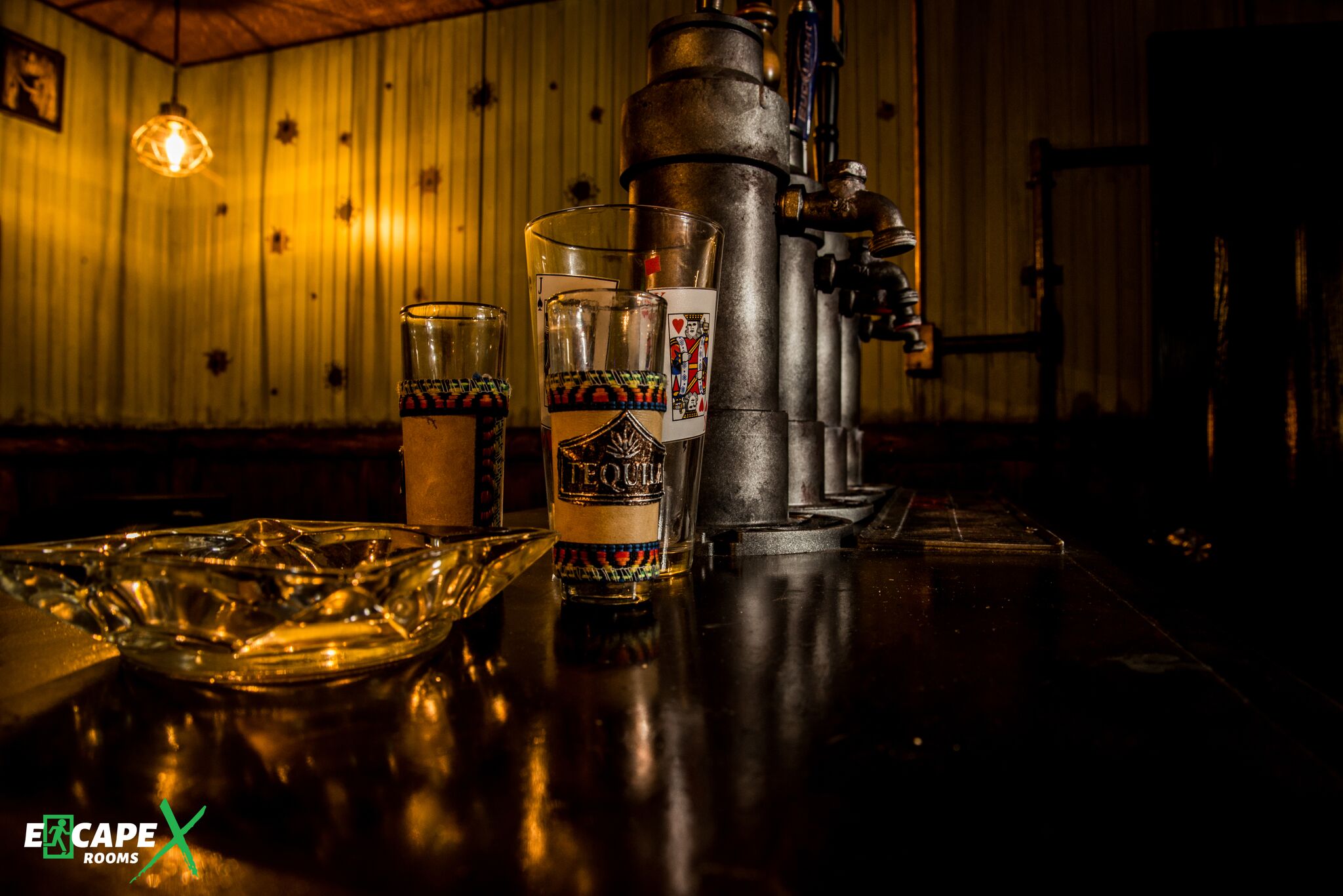 As the great grandchild of history's most infamous Mob Boss, you've always known how to get your hands dirty without getting caught. But now the law has finally caught up with you and officers are on the hunt to throw you in the slammer!
You've locked yourself in your great grandfather's abandoned hideout and have only an hour before the police barge in and arrest you. You must find the secret escape, but before you leave…why not help yourself to some the lost treasures still hidden within the old speakeasy…
How much can you escape with before time runs out?
Mafia Heist casts a story of crime and corruption, placing its players into active starring roles as the most wanted mobsters in town. Disgracing the family's "good" name by being the first one actually caught by the coppers, we may as well double-cross old great grandpappy and make off with his priceless stash (actually, the stash very much has a price – $3,110,000 – and we know because we took it all.)
Mafia Heist is a thinly veiled sequel to one of the venue's original games from their prior location, Casino Heist. The implication that our dear old great grandfather may just be the very mobster responsible for that seedy old den of gambling and sin is too coincidental to dismiss. At any rate, we've got a small fortune to loot!


Mafia Heist may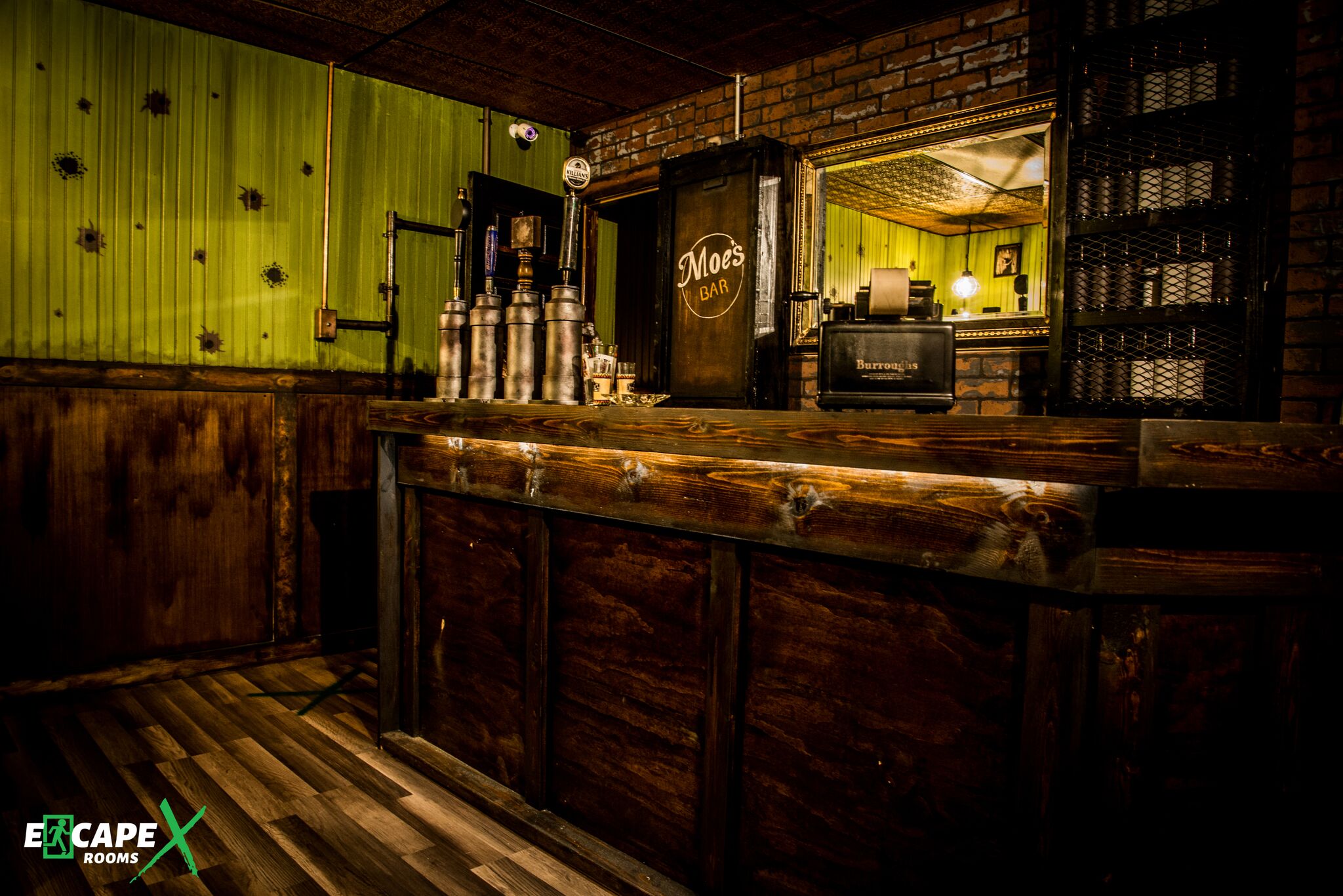 more aptly be a reboot than a sequel when it comes to scenic quality. What was once an awkwardly solid orange environment is now at a whole other level. Impeccable scenic painting evokes the authentic flavor of a prohibition-era speakeasy with a grungy bar, plenty of seating and naturally a poker table for a little gambling on the side.
No detail is overlooked – from the bottles that stock the bar to the bullet holes that line the walls. Make no mistake – this is not a place you'd want to bring the kids (unless, of course, they like escape games. I think we can all agree that I covered that up well!)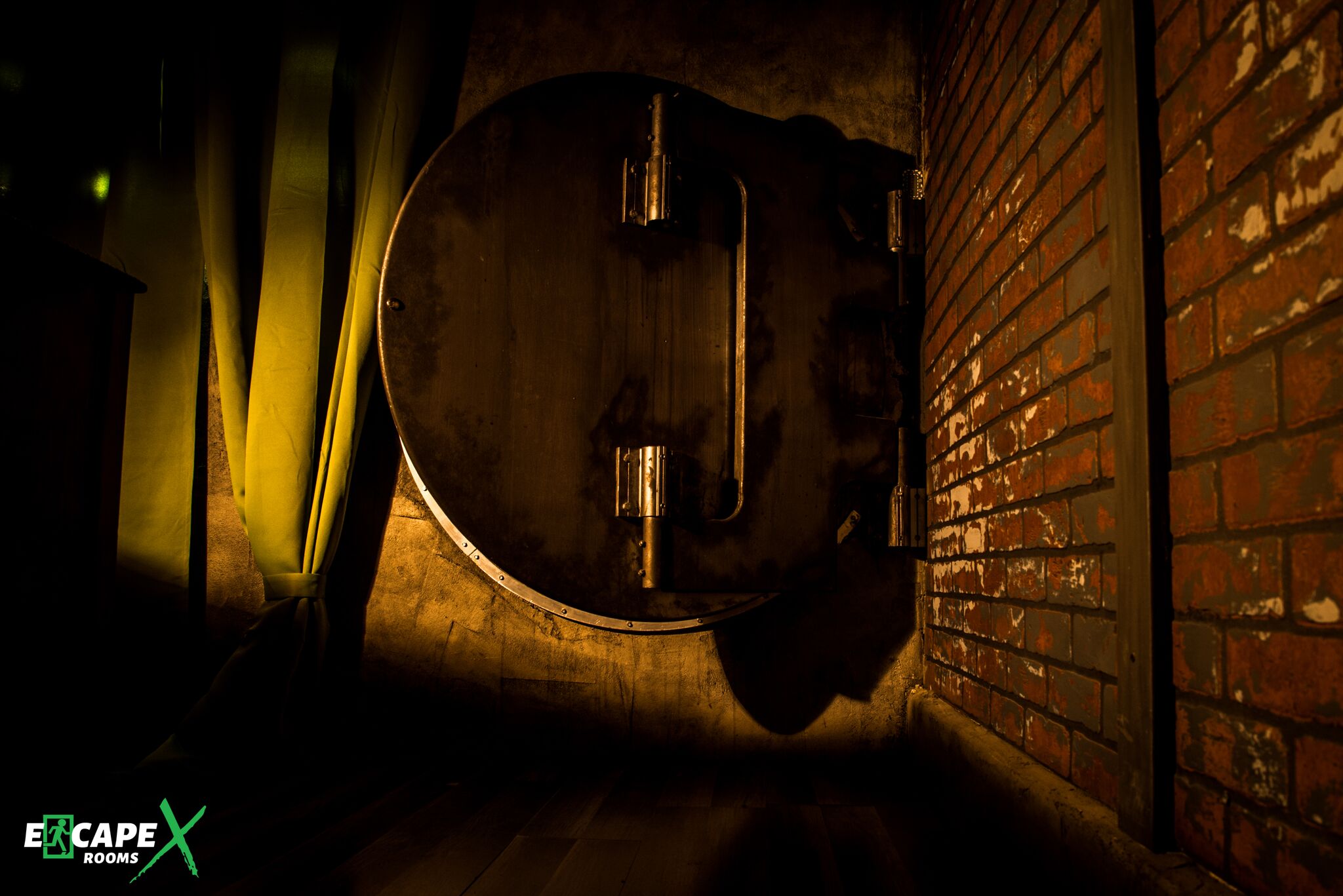 With some nods to its predecessor Casino Heist, Mafia Heist stands on its own featuring completely new and generally improved gameplay. Challenges feel much more rooted in the mafia / speakeasy storyworld here, furthering the narrative and making the overall experience a bit more immersive as a result.
Nothing in Mafia Heist is particularly overly challenging – making it a suitable game for more novice players, while still providing an enjoyable thrill to our experienced group. Furthering that, every single step is logical and intuitive, guaranteeing a steady flow from start to finish.
Adopted from Casino Heist, Mafia Heist utilizes its own variant of a score-based "how much can you steal" bonus system. Similar to the original, what you collect only counts if you actually escape, however if you finish the game early, you also forfeit your chance to find what's left of the stashed cash. It becomes a compelling gamble sure to cause unrest among your team.


Mafia Heist is an improvement above the original in all areas but one; we did feel that the score-based bonus was better structured in Casino Heist. There, it wasn't quite so black and white obvious how much loot we were yet to find. Part of the fun in that gamble was not knowing if we had everything we needed, causing us to second guess our own greed over whether or not it was time to get the heck out of there before we were caught. Contrary in Mafia Heist there is a sort of "collection board" where all your loot gets stored, making it crystal clear whether you have it all or could still get a little richer. Another added layer of challenge in the original currently missing from Mafia Heist saw bonus cash awarded per minute remaining on the clock after your escape – creating a true sense of urgency to hurry the hell up and get the job done.
Clearly though, we're in a conversation about the minutiae. Mafia Heist is a unique, original premise set in a scenic storyworld that stands on its own in the Orange County market. And with all EscapeX rooms being completely private affairs, Mafia Heist – with it's capacity ranging from six to a whopping thirteen of your closest goodfellas, is guaranteed to be more fun than sleeping with the fishies, bada-bing, capisce? I don't understand mafia slang.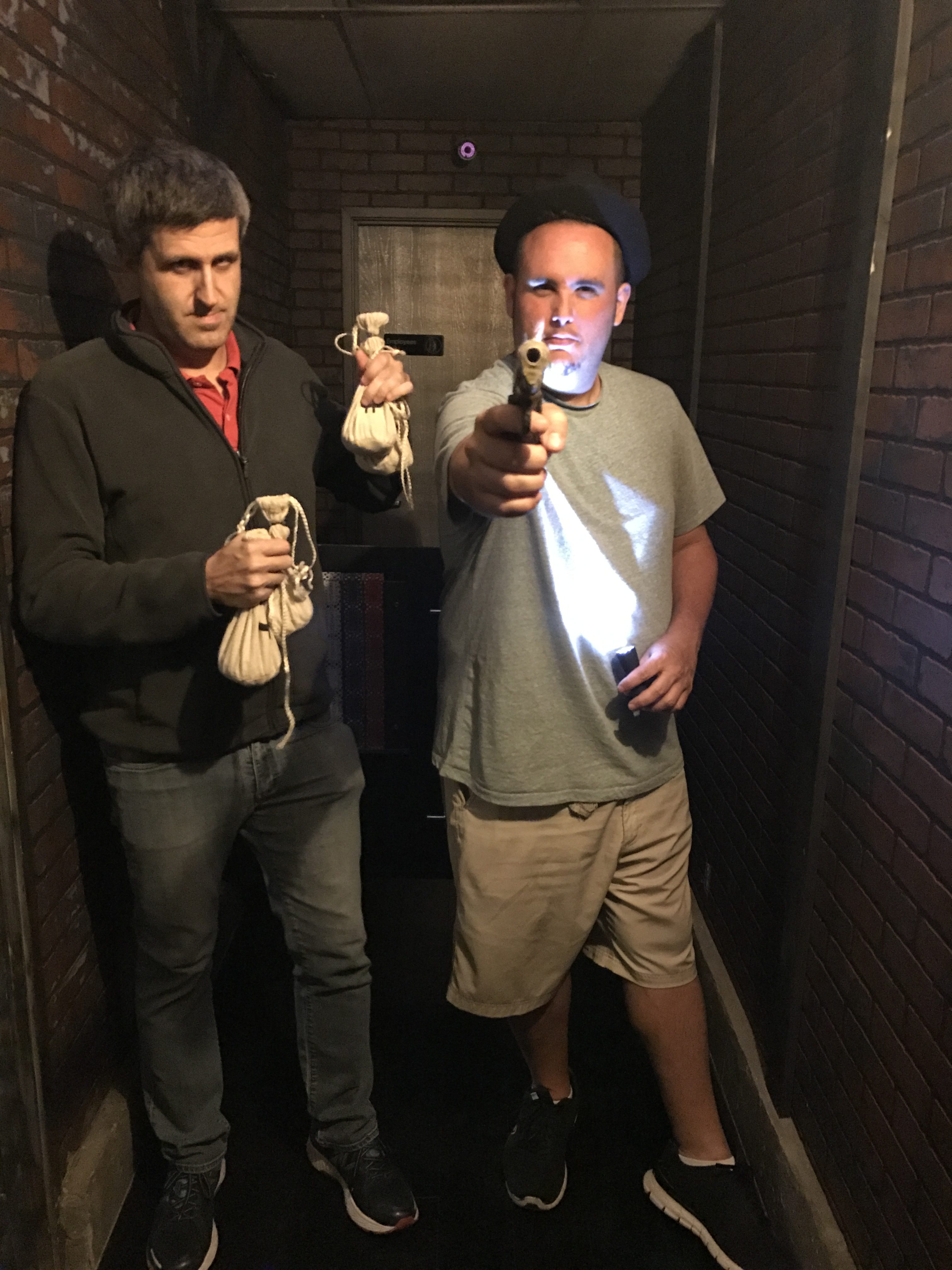 Venue:  EscapeX
Location: Irvine, California
Number of Games: 2
GAME SPECIFIC INFORMATION:
Duration: 60 minutes
Capacity: 13 people
Group Type: Private / You will not be paired with strangers.
Cost: $30 per person (Six person minimum booking is required.)

Escape Authority readers save 10% using code EA18

We thank EscapeX for inviting us to play this game. Although complimentary admission was generously provided, that in no way impacts the opinion included within this review.
Summary
Reviewer
Review Date
Reviewed Item
Author Rating