RATING: 5 Keys         RESULT: Won          REMAINING: 1:12 / $2,935,000 Stolen
An underworld casino full of chips, cash AND the world's largest diamond? Forget escaping – how quickly can I fill my pockets?!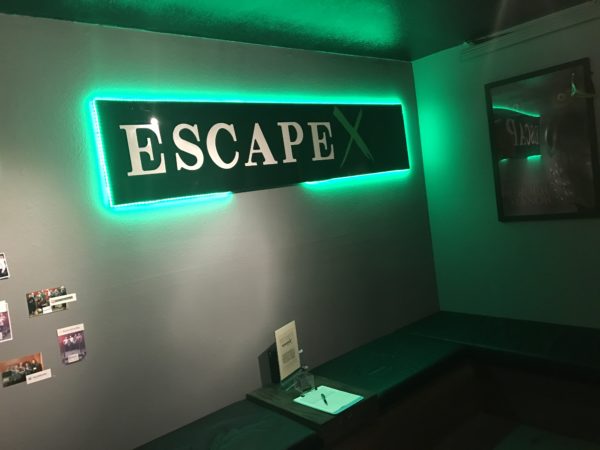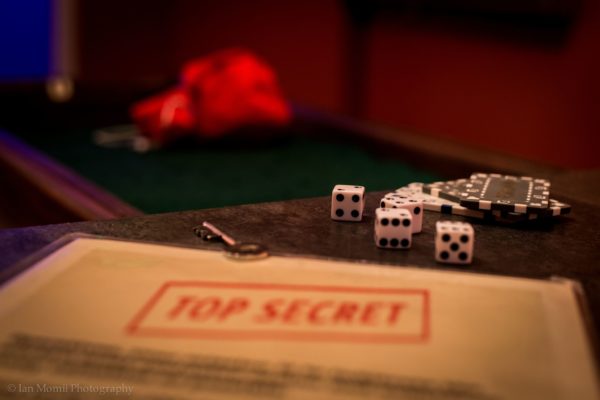 The Diamond Casino, owned by the world's most notorious mafia kingpin [name not important], has long been a target of the FBI. Briefcases full of cash, sacks of valuables, and even one of the world's largest diamonds is confirmed to have been hidden throughout the Casino. 
Using information from a recent reconnaissance mission, it's up to us to break into the Casino and reclaim as many stolen items as we can – however, unlike all of our past missions, this one doesn't hing on an all-too-convenient 60 minute time limit. This time, it's not about whether we can escape; it's how much loot we can escape with.
Though the story is certainly a bit light, the innovation this game carries is abundantly clear. In a world of the same old tropes over and over, EscapeX dares to be different by creating something completely unique in Casino Heist – a fully score based game that can become an "all or nothing" situation. And we love them for it.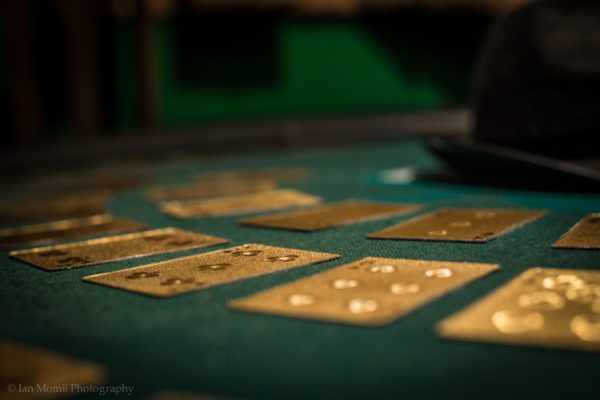 The Diamond Casino, contrary to the grandiose image evoked by its name, is actually quite modest. The slot machines are dated. The finishings are worn. It's not the kind of place any average folks might want to spend a vacation of gambling at. This certainly isn't the glitz and glamour of the Las Vegas Strip.
Much to the contrary, everything about The Diamond Casino wreaks of the seedy underbelly of the organized crime world. It's clear this place was set up in some back room or basement of a front organization; you know the kind – the ones the coppers will never suspect. There's something distinctly questionable about this place – perhaps even dangerous – but money is money and we're here for one hell of a payday.
Fancy or not, it's clear once you go upstairs that this place is definitely intended to be an active gambling den. Slots, a craps table, a bar, poker and even a casino host's desk are present to draw you into its storyworld.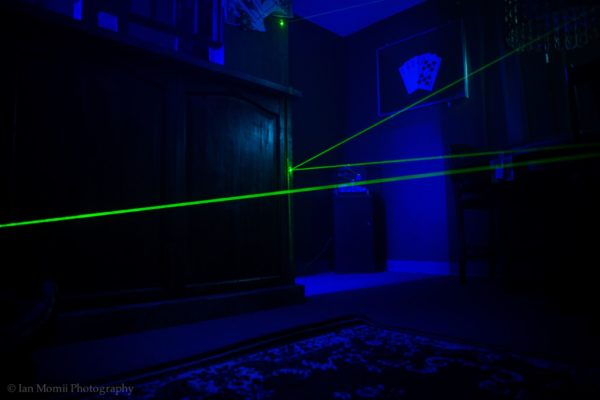 Every puzzle in this game connected perfectly to the storyworld of the Diamond Casino. From mixing drinks at the bar to placing bets on the craps table. You'll even have to test your wits at literally counting cards (after all, this is a nefarious gambling den of the mafia underworld – surely they don't expect us to play fair.)
That may not even be the extent of your cheating; expect to do something you may have never seen before in an escape room – something so taboo in a normal game that it just fits perfectly into world of organized crime.
Best of all, this game itself IS about gambling. "Winning" in the traditional sense – that being solving all the puzzles and escaping the room isn't a difficult challenge. Where it gets interesting is the number of side puzzles that can be solved if you choose to solve them. So, perhaps your asking yourself, "why would I spend longer working on puzzles that don't need to be completed?"
Casino Heist is a very different beast from your average escape game. This time, it's a score-based outcome that matters more than your time – however, your time is still of equal importance. You see, solve the main questline quickly and your game ends, meaning you can no longer rack up bonus points. However, spending too much time working on the bonus points and not solving the main questline in under an hour means you're left with no points at all. And there in lies the truest gamble in this casino. How much are you willing to lose in order to potentially win it all?


Casino Heist was an absolutely fantastic game. What it lacks in scenic and story is more than made up for in the innovation of its game play. It's not often that we find a game that is different – let alone one that is so different that it earns the right to be referenced in elite company as a game that really does reinvent the very genre itself.
That innovation is only further enhanced by puzzles that are entirely intuitive, fun to do and remain constantly consistent with the storyworld.
But here's the coolest thing about Casino Heist: it's entirely replayable. The amount of time left on the clock factors into your ultimate winnings – which means you could play this game in a sort of "speed run" style many times after you initially learn the puzzles just to try to top your own score.
We chose to play by the slow and steady approach, ensuring we solve every puzzle rather than rush the clock. In the end, we walked away with a cool $2,935,000 in bragging rights with barely a minute to spare.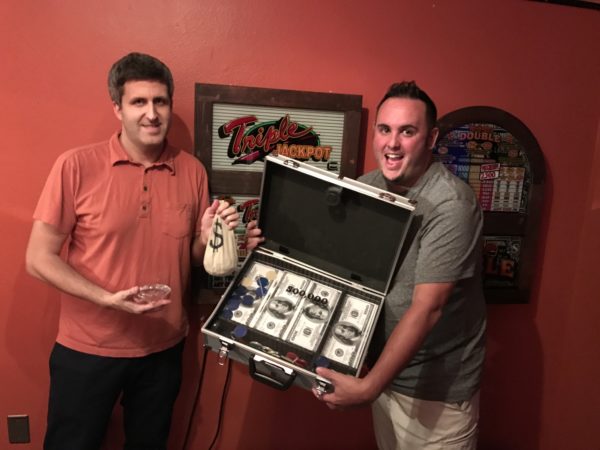 Venue:  EscapeX
Location: Irvine, California
Number of Games: 2
GAME SPECIFIC INFORMATION:
Duration: 60 minutes
Capacity: 13 people
Group Type: Private / You will not be paired with strangers.
Cost: $30 per person (Six person minimum booking is required.)

Escape Authority readers save 10% using code EA18

We thank EscapeX for inviting us to play this game. Although complimentary admission was generously provided, that in no way impacts the opinion included within this review.
Summary
Reviewer
Review Date
Reviewed Item
Author Rating