RATING: 5 Keys          RESULT: Win          REMAINING: 34:02
On the day you realize you kind of enjoy being captured by serial killers, just one question remains: great game or Stockholm syndrome?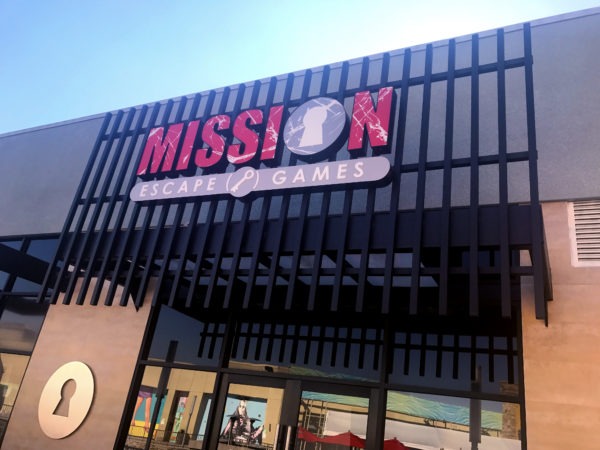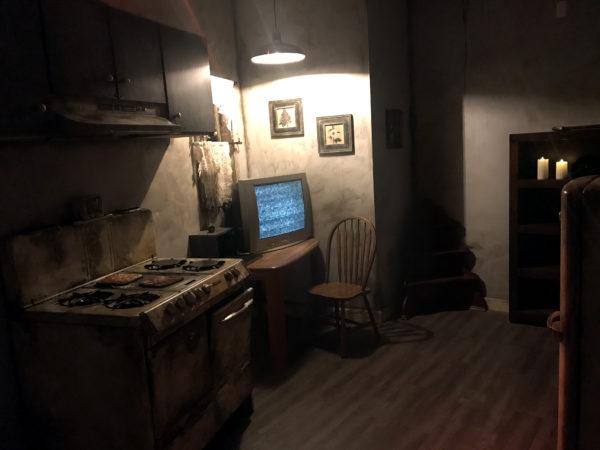 There is a psychopath on the loose and you've been kidnapped! The killer likes to toy with victims and has left to make preparations… Escape within the hour or become the next victims!
We're locked and left for dead in the creepy-as-hell home of yet another serial killer – and  while we're not going to pretend that this isn't a scenario we've encountered several times in the past, this is one iteration where it is exceedingly easy to become lost within the storyworld.
Escape the Darkest Hour: Torture Chamber takes a fairly simple plot – serial killer got you, you die soon – and brings it to life far more successfully than you might normally expect to find thanks to some great scenic and clever tech mixed together by some wonderfully chilling show moments. It's impossible to feel like anything but an active character in this story – leaving the outside world to disappear and making this Torture Chamber our new reality.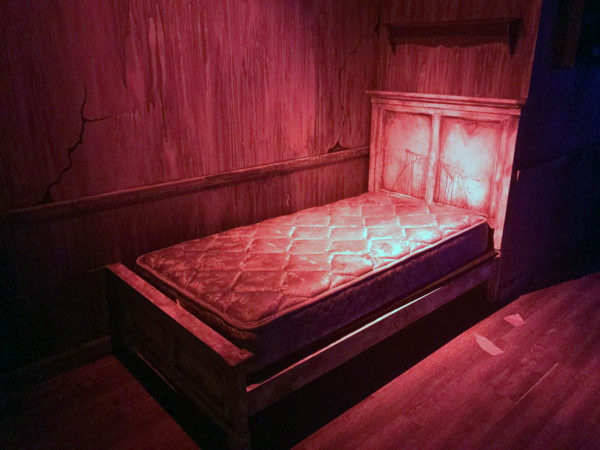 One of the benefits of running Escape Authority is that it allows us to get to know many venues on a more personal level. We knew going in that Mission Escape Games, as a now cross-country brand, was aiming to up their scenic game. What we didn't know, however, is that they would skip the "improving" phase and go straight from good to absolutely fantastic.
Escape the Darkest Hour: Torture Chamber raises the bar for everything produced by the brand to date – and most excitingly, it is the new gold standard for everything they do moving forward.
The space is exceedingly unwelcoming. There's a clearly ominous, almost threatening aura about it. The very real sense of urgency exists from the moment we walk in the door – and it's only continuously heightened by several show moments – and yes, even a few scares – along our adventure.
Mission Escape Games starts strong with an epic preshow moment – one of the strongest and more immersive we've seen to date – that quite literally leaps off the television screen and draws the entire world around us into the narrative thanks to the artful inclusion of our favorite piece of escape game tech: the Gantom Torch. It's impossible to not instantly suspend all disbelief. And perhaps even better – they maintain that momentum all the way to the finale, constantly keeping players as a highly active role the Torture Chamber story.

We always feel it is important to stress that although we finished this game somewhat quickly, that should in no way reflect upon its quality. Simply put, with hundreds upon hundreds of games into our experience, we truly are no longer the intended demographic, nor should we be.
And even Escap(ing) the Darkest Hour somewhat quickly, each and every second of the puzzle flow was action-packed, highly compelling and provided us with a satisfying challenge. Original concepts embrace both locks and tech, resulting in a healthy mix that has a "something for everyone" type of flavor.
Every action we took was intuitive, and really nothing felt like "a puzzle for the sake of having a puzzle." From the moment we entered we became lost within Torture Chamber's story world, and the puzzles kept us firmly rooted there for the remainder of our journey.
Some key puzzles even require, ahem, guest participation in a way that may challenge the nerve of the lesser brave members of your group. This results in one of the most memorable escape game moments we've ever seen – and one we truly will not forget. A friendly tip: if you aren't the bravest member of your team, we'd highly recommend you do not show it.

We've twice previously had the pleasure of visiting a Mission Escape Games location, however both of those were in New York City. Being experienced fans of the brand, we walked in to their new Anaheim, California location with high expectations.
Those expectations were shattered.
We touched on this, but Mission Escape Games isn't getting better – they're clearly redefining what their own standard is. We greatly enjoyed NYC's Escape The Darkest Hour II: Slaughterhouse (which, for the record, is a completely different game from top to bottom) – but comparing those two apples side by side feels less like apples to oranges and more like apples to solid nuggets of gold.
Mission Escape Games, as a brand, was always among the first we'd send our readers to in the New York market. They've since grown to add new venues in California, Connecticut and Pennsylvania. Moving forward, everything under the brand's umbrella will exhibit the level of scenic and focus on show-driven story moments debuted in Anaheim – making for a very serious new player expanding across the national scene.
We're told that each location will have its own "headliner" game – the grand, elaborate one that you can only see if you travel to that venue. Here's the thing — as epic as Escape the Darkest Hour: Torture Chamber is, it's not intended to be the Anaheim headliner. We got a sneak peek at what's to come, and the sets and concept execution are even more grand. Let that sink in while you rush to get trapped by this serial killer.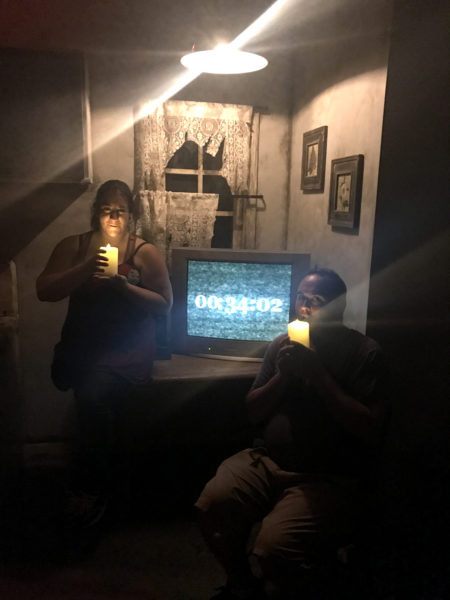 Venue:  Mission Escape Games
Location: Anaheim, California
Number of Games: 2
GAME SPECIFIC INFORMATION:
Duration: 60 minutes
Capacity: 8 people
Group Type: Private / You will not be paired with strangers.
Cost: $48 per person (for up to two) or $32 per person (for groups of three to eight)

Escape Authority readers save 20% Monday thru Wednesday using code ESCAUTHORITY

We thank Mission Escape Games for inviting us to play this game. Although complimentary admission was generously provided, that in no way impacts the opinion included within this review. We also thank them for this, ahem, warm welcome we received: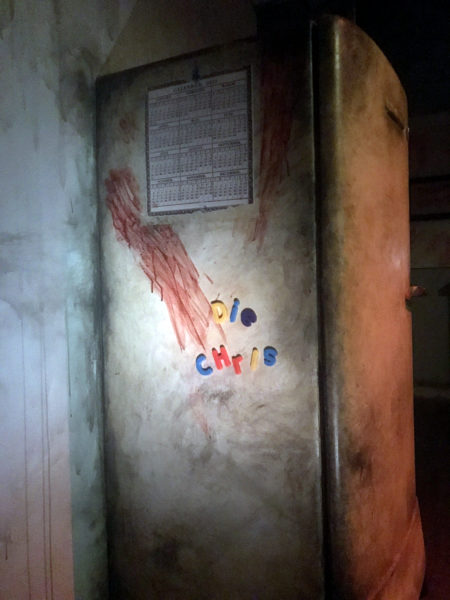 Summary
Reviewer
Review Date
Reviewed Item
Mission Escape Games - Escape The Darkest Hour: Torture Chamber
Author Rating