RATING: 3 Keys          RESULT: Win          REMAINING: 7:00
We're the world's greatest vampire hunters, and we're here to kill Dracula by driving a wooden stake through his skull! Wait, what?!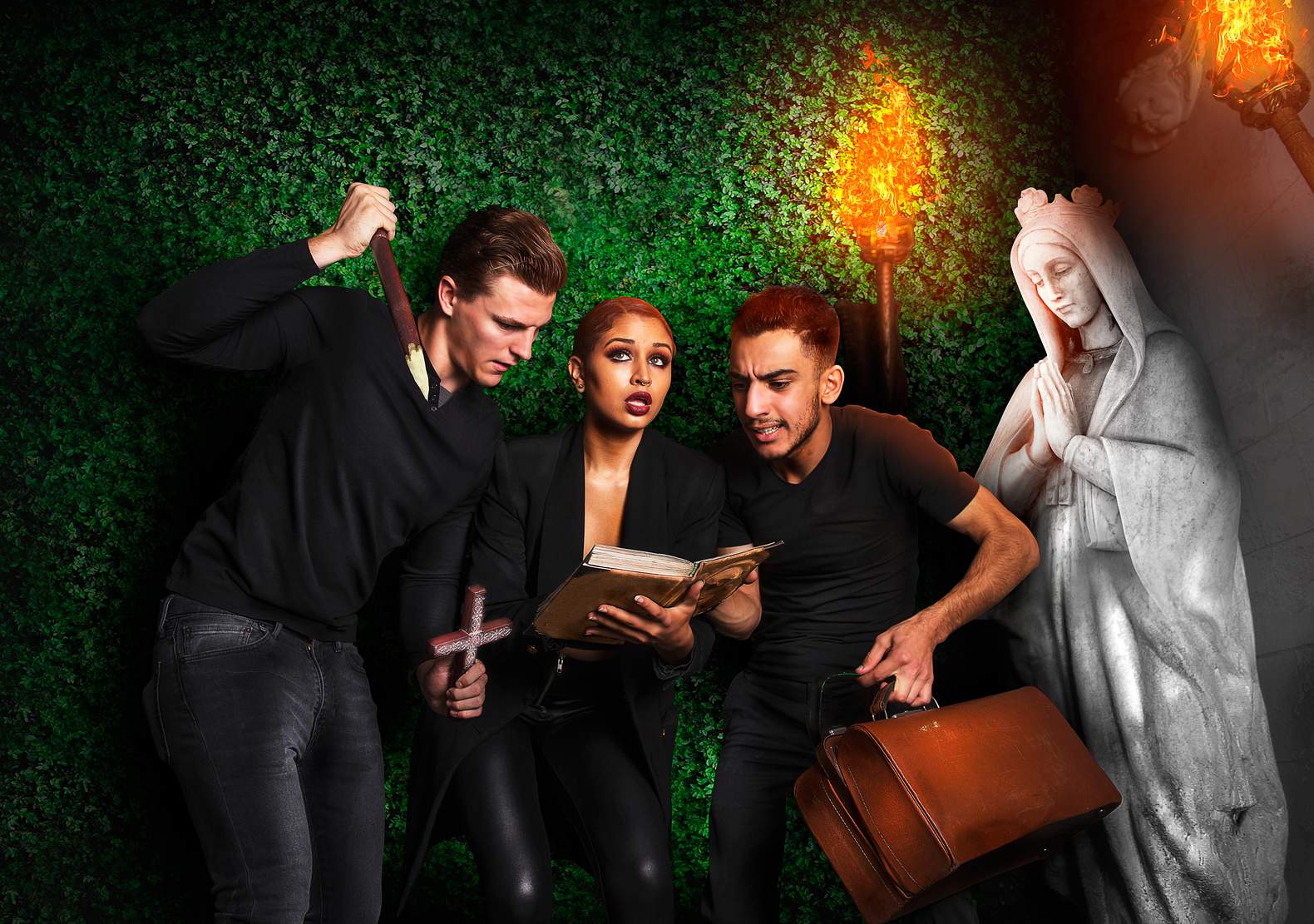 Recently there have been some vampire sightings in the area and we have called on our very best vampire slayers to come help us. You have arrived an hour before sunset, so…time is of the essence.
So – we're either *not* the aforementioned very best vampire hunters – because what vampire hunter would show up just an hour before sunset – or, we're so good that we don't need more time than that.
Yeah I'm going to go with we're really good, you guys!
For a timeless legend so rich in stories, 60out's version of Dracula takes the light approach. We're vampire hunters. We're hunting the vampire. Fire hot. (Ok, I may have added that last bit of knowledge myself, but you don't become a really good vampire hunter without having knowledge, you guys!)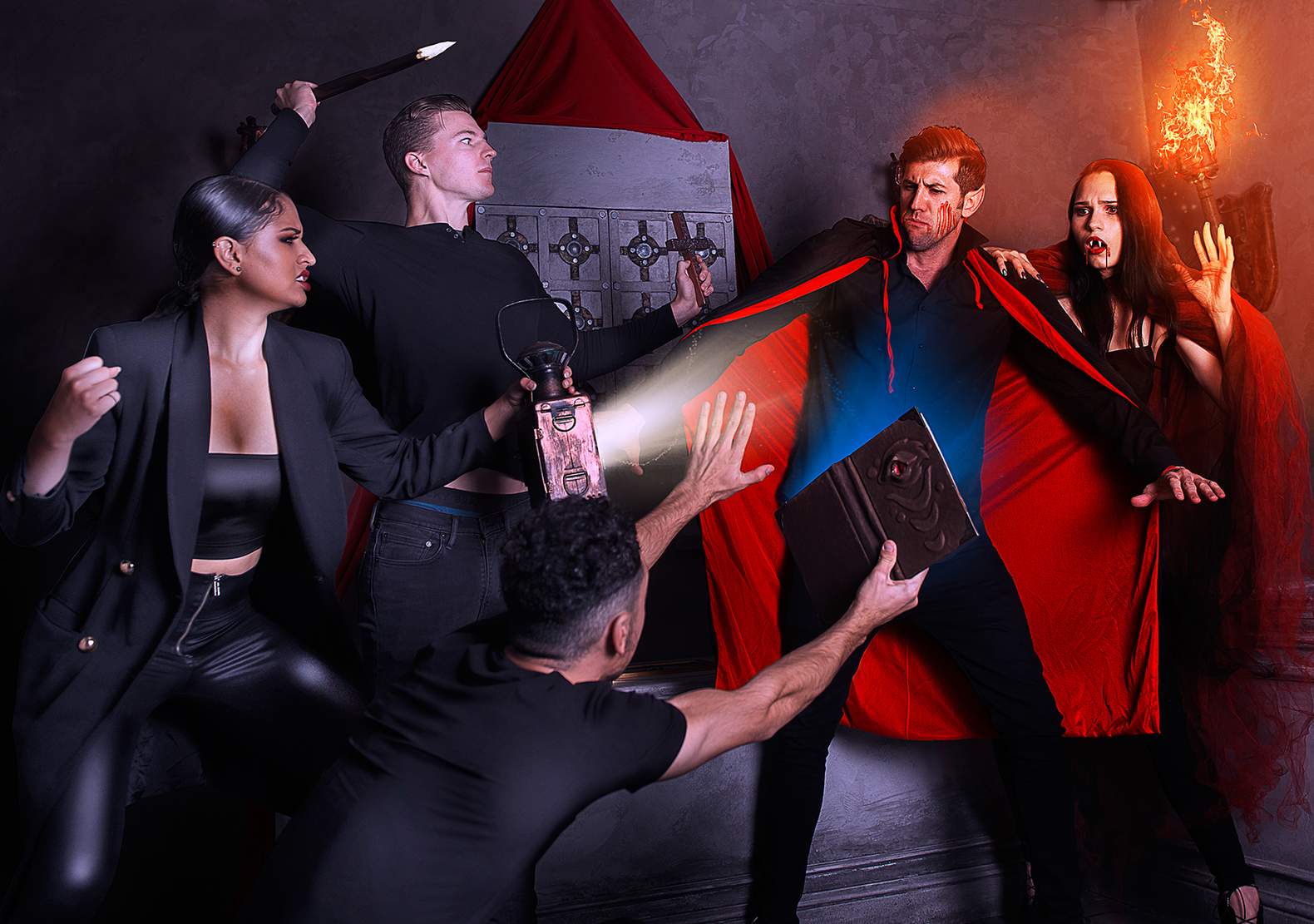 It's sometimes tricky to discuss scenic in the world of 60out. Simply put, if Dracula were at any other company, we'd be stressing our surprise for how much they put into the scenic quality. But 60out isn't any other company. Expectations come higher here, because they consistently deliver a higher quality product. Dracula's scenic is very solid – but it's a little less than we would have expected from 60out's typical grandeur. The rooms are a bit on the smaller side giving less space for the big sweeping scenic wow moments found in some of their other games. But again, to be clear, this is a conversation of internal comparison. When measured against the rest of the LA market, Dracula still stands as looking pretty great.
Our journey to slay Dracula himself begins, appropriately, in a cemetery. It's here we much hunt for clues to find a way into Count Dracula's castle. Walls of hedge are lined with gravestones and ominous concrete angels that feel like they may just be watching us.
Dracula's castle hides more secrets than just its entrance, including hidden rooms just waiting to be discovered. The space is appropriately gothic, dark and unwelcoming. Exactly the spot you'd expect Dracula's coffin might rest.
From room to room, the story flows solidly – keeping us cast as active participants working our way through Dracula's world to ultimately destroy him. Naturally as such, each space we uncover becomes decidedly more and more foreboding. Make no mistake, this is not at all a happy place.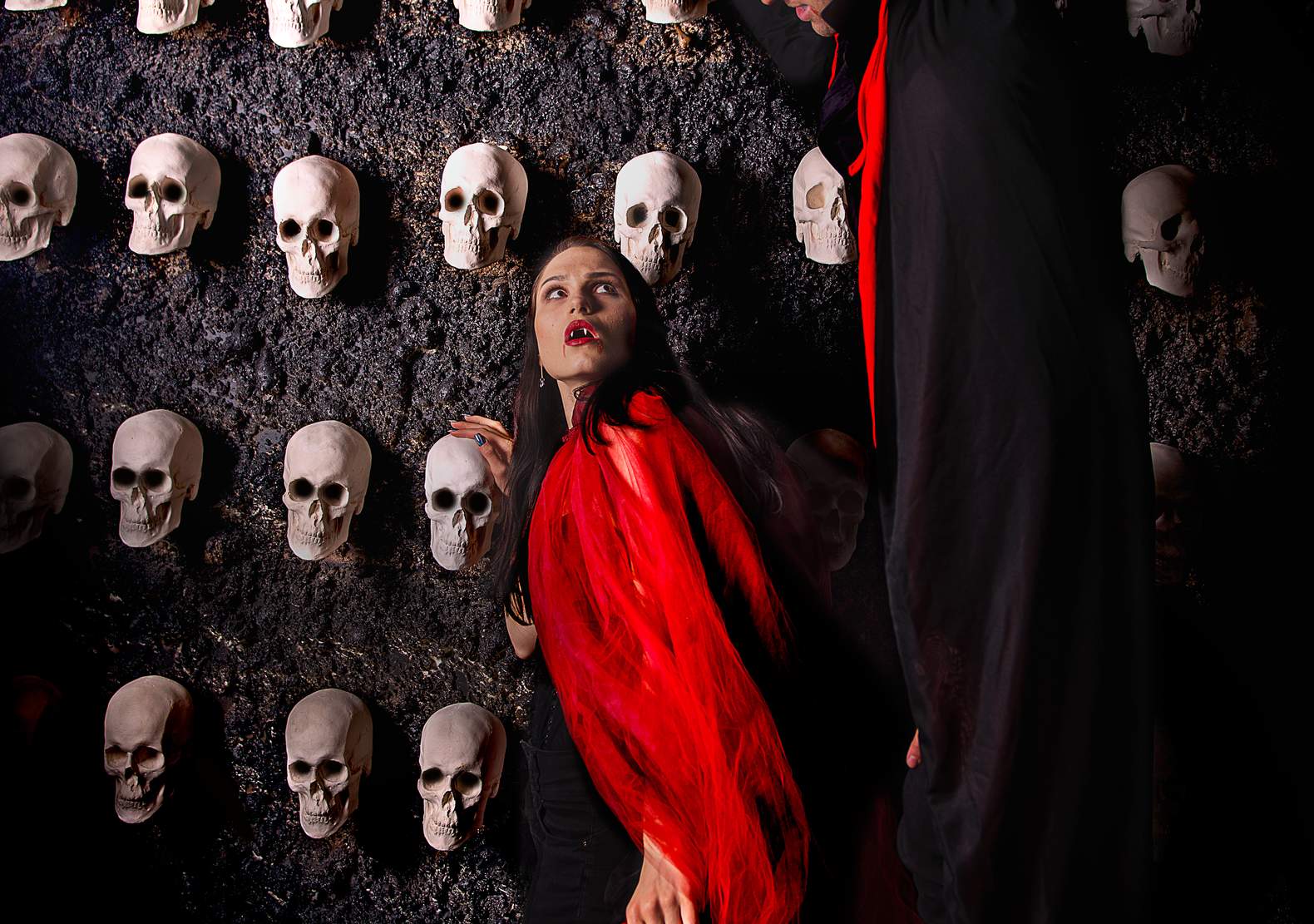 60out has earned its reputation with us of having solid, story-driven, logical puzzles. Dracula, at times, was a bit of an exception. Moments of brilliance in the graveyard, under the watchful eye of the angels and into the castle where we try our best to not disturb whatever is inside that coffin are a bit overshadowed by several other moments where logic leaps became our central focus. This is not something common of 60out, but just the same it's something that truly tarnished Dracula's momentum.
As one would expect given past precedent,  Dracula is full of tech-based puzzles, some of which we'd not seen before, and all of which are implemented in unique and compelling ways. Towards its climax, a fantastic bit of action saw us literally running around the space to try to capture the cursed spirit of this vile vampire. We're still not entirely certain how we defeated Dracula by driving a stake through his skull, rather than his heart as we know to be the accepted requirement (even if it was implied that his heart was behind those skulls.)


Dracula was, at the time, one of the rooms we most looked forward to seeing at 60out. At the end of the day, though it did not deliver on the level we had perhaps hoped, it was still a good game. Not without its hiccups along the way, there's a lot that Dracula does well, and each of those things adds to a pretty cool overall product.
With some polish to its puzzle steps to close those dreaded holes in the otherwise logical flow, Dracula could be an even more acclaimed jewel in 60out's already impressive crown. Unfortunately for Dracula, it has some very high praised company – and while there's no question this game is still definitely worth seeing, there are a lot of other games across 60out's varaious Los Angeles locations – like Titanic, Grandma's Masterplan, Alice in Wonderland, The Krampus, P.U.T.I.N. Bunker or Zen Room, just to name a few – that we'd drive a stake through first.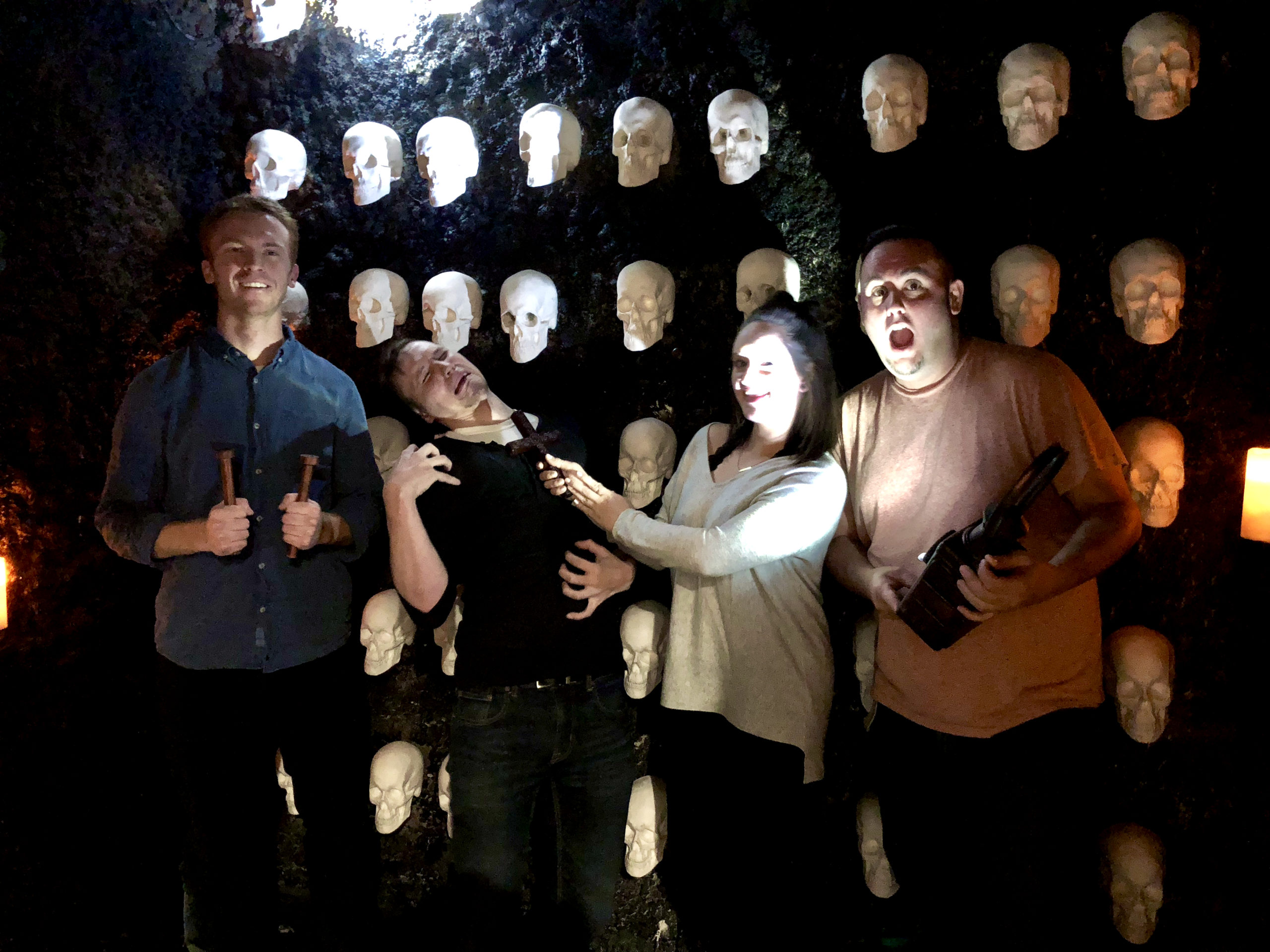 Venue:  60out
Location: Los Angeles, California
Number of Games: 6
GAME SPECIFIC INFORMATION:
Duration: 60 minutes
Capacity: 6 people
Group Type: Private  / You will not be paired with strangers.
Cost: $40 per person (a minimum of three people are required for booking, then prices vary for each additional player.)

Escape Authority readers save $10 using code 60OUTEA 

We thank 60out for inviting us to play this game. Although complimentary admission was generously provided, that in no way impacts the opinion included within this review.
Summary
Reviewer
Review Date
Reviewed Item
Author Rating