RATING: 5 Keys         RESULT: Win          REMAINING: 16:44
Another day, trapped by another serial killer. It sure is a good thing we're better at getting out of these situations than we are at avoiding them!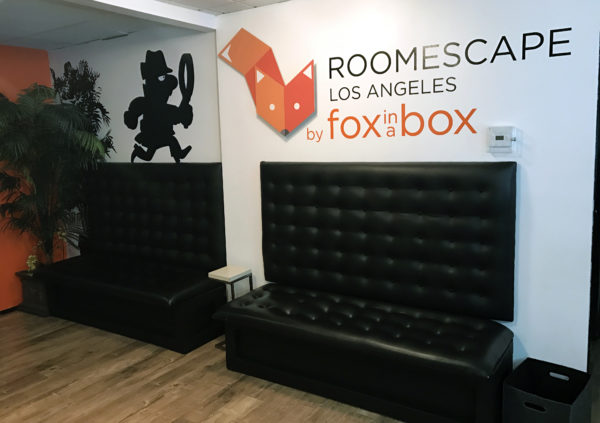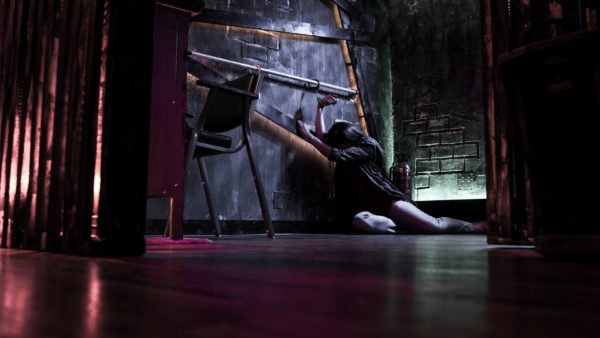 You are captured by a serial killer. Tied up and left in his lair, escape is your only chance. His method of operation is much like one infamous Zodiac killer had. Has the real Zodiac returned or is this his copycat? You have only 60 minutes to escape, or the next body in a morgue will be yours.
For better or worse, one surefire way to create urgency in a story is to add the caveat, "Do it or you'll die." It's certainly not the most original notion, but sometimes that isn't so important.
Roomescape Los Angeles by Fox in a Box (ok – we're totally just going to refer to them as "Roomescape" moving forward in this review because that new branding is a mouthful!) drops us right into the middle of one of the best known real-life serial killer investigations, and literally into the lair of the Zodiac killer himself. But don't get too cocky; as we often seem to on these investigations, we clearly screwed up and got caught, as exhibited by the fact that each of us is now physically handcuffed to something within the room.
It's now a life-or-death situation of either finding the evidence and using it to get out, or, you know, death. What part of life-or-death didn't you understand?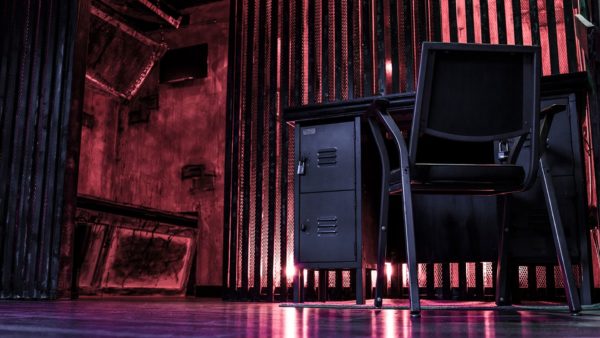 Zodiac exits across two rooms, and each are as well themed as we've come to expect from Roomescape's Los Angeles venue. There's an unquestionably creepy vibe about the space that transforms this real-world serial killer into an almost super villain caricature – and while on paper that might seem like an odd choice, in its execution (GET IT?) it actually works exceedingly well.
There's a sense of clear foreboding within the environment which we are quite literally chained up in. It increases the sense of urgency significantly.
Zodiac is dark and atmospheric – and while I don't think anything in here was necessarily scary, it may be a bit too gritty for younger detectives, so keep that in mind when selecting your Roomescape adventure.
A satisfying – albeit perhaps intimidating puzzle moment would blend wonderfully into the Zodiac's scenic to provide a memorable hidden passage between rooms.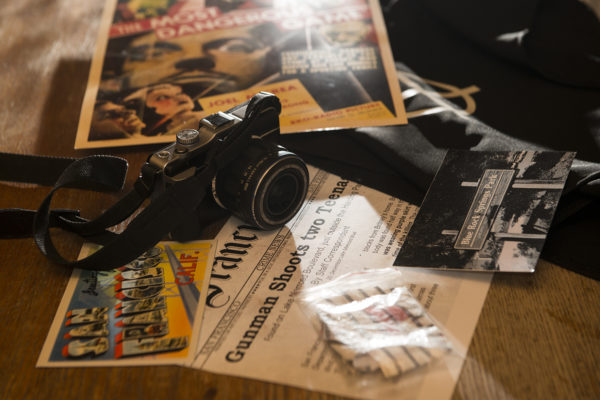 Overall, the puzzle flow throughout Zodiac was a satisfying one – searching the crime scene where the killer trapped and tormented his victims and actually inspecting literal pieces of evidence. This interweaving with the storyworld did wonders for keeping us immersed in the narrative, leaving us feeling as though we are active participants in the adventure unfolding before us.
Zodiac stays true to its crime scene investigating flavor by linking each and every puzzle step into its storyworld. One in particular that we found most compelling involved pieces of evidence collected from each victim.  It was so well rooted in the narrative, and a clever way of producing a code that it's sure to become one of Zodiac's more memorable moments.
It seems that every Roomescape game has at least one take-away moment – and Zodiac was no exception, adding a tangible layer of authenticity with a really neat crime scene photography gag that impressed us with its originality.


At the end of the day, Zodiac did not become our new favorite game at Roomescape – however – we need to be clear that it has nothing to do with Zodiac being anything but a good game. In fact, Zodiac is a great game. But – and this is a very good problem to have – Roomescape has created such solid competition for themselves across the span of their (currently) six Los Angeles games.
Simply put, this is a venue that is always a guaranteed highlight of any trip to Southern California for us. It's rare to come across a place that you can essentially know will be a solid product even before you play. Roomescape Los Angeles' standards for gameplay are exceedingly high, surpassed only by the quality and enthusiasm of its local staff who run them.
With (currenty) six games of greatly varying themes and tones, Roomescape Los Angeles by Fox in a Box really does have something for everyone – making them an easy venue for us to recommend. Perhaps more exciting for us in our repeat visits – they are a venue never content with what they have; Roomescape is constantly expanding and evolving, with seemingly new games always under construction. We may or may not have but definitely did get a sneak peak into the next one, and while it wouldn't be smart for us to shine any light on just what it is quite yet, rest assured that there's something unique lurking in the shadows.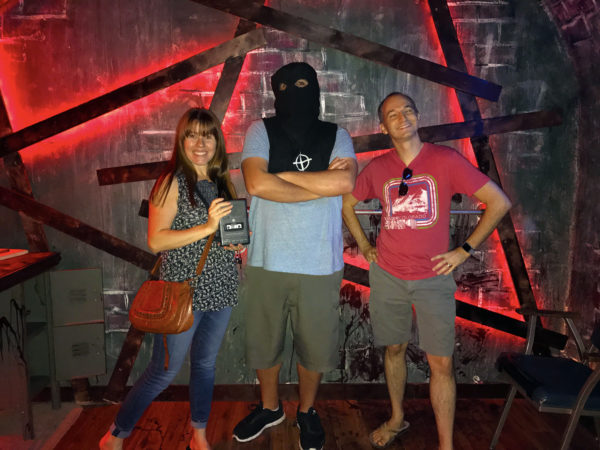 Venue:  Roomescape Los Angeles by Fox in a Box
Location: Los Angeles, California
Number of Games: 6
GAME SPECIFIC INFORMATION:
Duration: 60 minutes
Capacity: 6 people
Group Type: Private  / You will not be paired with strangers.
Cost: $99+ for 2-3 people (Price varies by group size, minimum 2)

Escape Authority readers save 15% Sunday through Thursday using code EAFRIENDS
Summary
Reviewer
Review Date
Reviewed Item
Roomescape Los Angeles by Fox in a Box - Zodiac
Author Rating