RATING: 5 Keys          RESULT: Win          REMAINING: 20:53
What starts as a night out at the circus quickly transforms into one of the most magical, whimsical adventures we've ever had!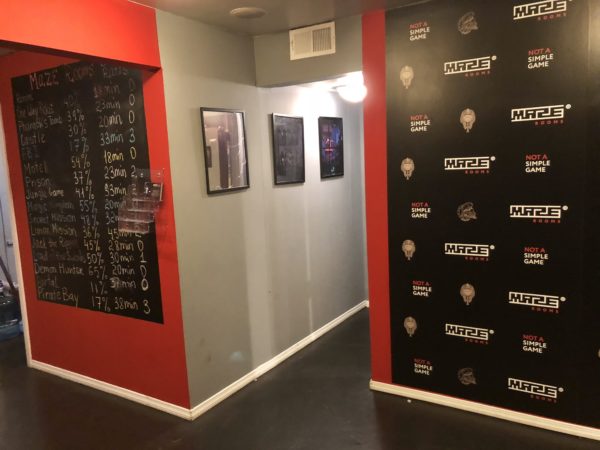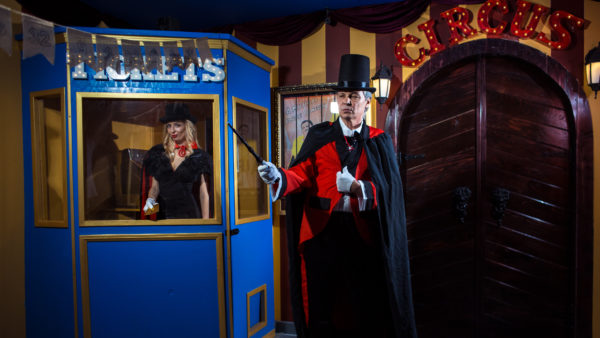 Welcome to the world of illusions! Learn the Great Wizard's secrets and cast your spells, it is the only way to find your way out of this topsy turvy world of magic and mystery!
Under the guise of a simple visit to the circus, we're quickly whisked away into a world of enchantment and wonder the moment we find the secret entrance to the master magician's private quarters. What follows is a whimsical adventure unlike any other – and one so immersive that we immediately forgot the outside world and accepted the World of Illusions as our new reality.
In terms of story from a narrative sense, World of Illusions is a bit light. "There's a magician. Let's do magic," is essentially a valid summary. However, make no mistake that the immersive nature of this world is so powerful that as a player, you really don't need a "mission" to create a sense of urgency.
In fact, there's so much magic throughout the course of this game that I found myself – for the first time – in an awkward paradox of not actually wanting to play it and wanting to do every single puzzle on my own. At several moments, I found myself stepping back to just take it all in while my team solved the tasks at hand, because frankly I didn't want to miss a single detail hidden around even the smallest of corners. But at the same time, many of those tasks were so cool and so unique that I had to get my hands on them to experience it personally.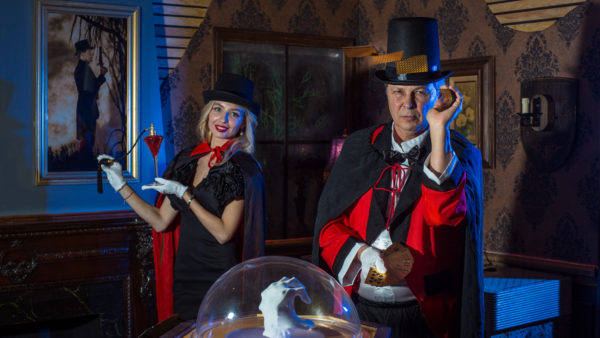 World of Illusions is perhaps Maze Rooms' largest game footprint to date – but most compellingly, it's also one of their most beautiful. There's such an evident attention to detail that went into the decor and finishings of every square inch in this space that the setting alone produced several "wow!" moments for us.
Maze Rooms found a delightful blending of two unique but instantly recognizable worlds, mixing the favor of a classic circus with the wonderment one would expect from the world of a master magician. What results is an inspired world where players truly believe magic is not only possible, but unquestionably real.
Maze Rooms promises a "topsy turvy world" – and that's exactly what they deliver. From the moment you enter the first room – in the yard outside the circus tent, things just get more and more whimsical with each door you open along your journey – leading to yet another "wow!" moment in the final room where the magical powers of this world have clearly taken over.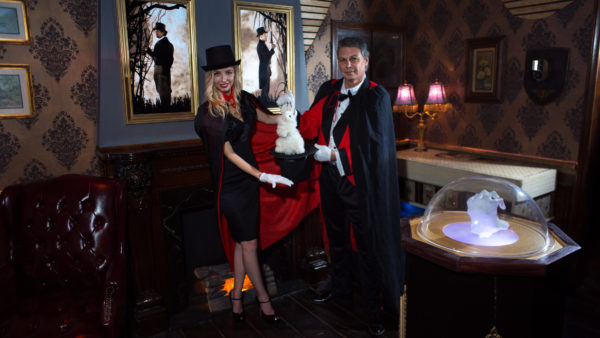 Here's the thing – to talk about "puzzles" would almost diminish the magic that Maze Rooms managed to create in World of Illusions. In a sense, World of Illusions doesn't have puzzles – at least they certainly don't feel like puzzles.
Every step along your journey through this enchanted circus wonderland feels truly real and entirely believable. Every action players take feels like a natural, organic extension of how one might interact with that world.
Nothing – and I mean nothing – feels like a puzzle for puzzle's sake – and frankly the tasks throughout World of Illusions really don't feel like solving puzzles at all – but literally casting magic from our own two hands.
Maze Rooms created something truly special here, where the gameplay is so inspired that it feels like players are more dropped into a magical storyworld rather than just another escape game. Each step of the journey is logical and intuitive – always giving clear direction on where we should head next. Our experienced group found ourselves challenged and impressed, while the whimsical nature of the game would still be something a more novice group could embrace and achieve. And simply put, any new player who is lucky enough to choose World of Illusions as their first escape game will no doubt become a fan of the genre for life.


World of Illusions is just one of those rare, truly special must see attractions. It's so highly immersive and compelling to players both experienced and new alike. Simply put, it's one of the only times a game has ever been so delightfully fantastical that it made me want to stop playing and just watch others enjoy it. As a player, it's magical – and as a designer, it's inspiring.
It's no secret that when you play as many games as I have at this point, you should come to expect some duds in the mix. And here's the thing – with the more you see, the more a truly bad game can feel almost soul-crushing; enough to make you question if you still want to keep up with this hobby. But then you come across one of those games that's just so enjoyable that you're instantly recharged, and instantly eager to find more and more games like it to revel in that emotional high.
World of Illusions is one of those games.
We've been a fan of Maze Rooms for a long time – but their earlier batch – while great – wasn't great on the same level of some of the best games in the market. Their newer crop of rooms – like Pharaoh's Tomb, One Way Ticket, Magic Kingdom and Jack the Ripper, just to name a few – consistently across the board has upped their game for quality, puzzles, originality and imitativeness. Maze Rooms has become a serious industry player who unquestionably must be included in conversations involving "the best of the best."
But it's World of Illusions that will always be their  crown jewel. At least for now, anyway.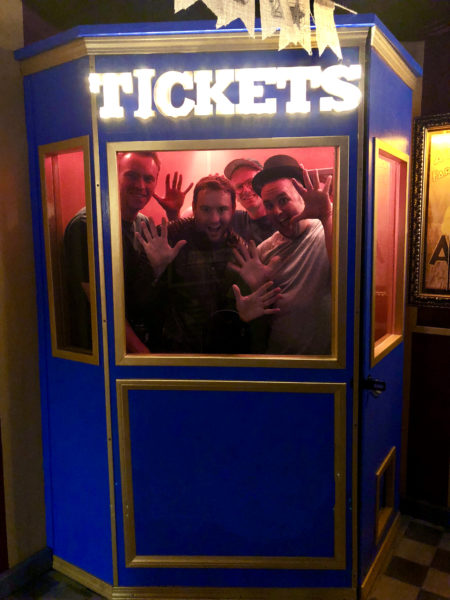 Venue:  Maze Rooms
Location: Los Angeles, California
Number of Games: 3
GAME SPECIFIC INFORMATION:
Duration: 60 minutes
Capacity: 7 people
Group Type: Private  / You will not be paired with strangers.
Cost: $99+ per group for up to 3 people (plus $33 per each additional person)

Escape Authority readers save $10 using code ERGIG18 

We thank Maze Rooms for inviting us to play this game. Although complimentary admission was generously provided, that in no way impacts the opinion included within this review.
Summary
Reviewer
Review Date
Reviewed Item
Maze Rooms - World of Illusions
Author Rating