RATING: 5 Keys          RESULT: Win          REMAINING: 6:29
A thrilling and positively creepy escape game with no strings attached.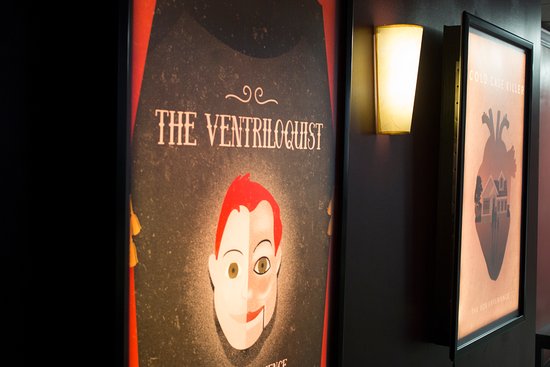 Five children have been abducted by the one known as the Puppet Master. The latest news comes from the mother of Timmy who last saw him playing by the old abandoned theater where the Puppet Master resides. Unfortunately, a fire broke out in the theater and has since halted investigations. You must sneak into his old abandoned theater and retrieve the boy, but you will only have 60 minutes before he returns.
The stage is set for an exciting and daring mission to help save young Timmy, who has disappeared near the lair of the daunting and dangerous Puppet Master. Despite the previous abductions of multiple children and the peril the abandoned theater presents to youngsters, Timmy made the seemingly poor decision to innocently wander too close to the known abductor's domicile. In between likely glances at important social media posts, his mother has discovered too late that he, too, is now missing. It is up to us to recover the kid before the sinister maniac returns.
The movie-themed venue expertly immerses us in the story right away by having us whisked away by a sharp-dressed usher straight down the red carpet to our spooky "feature presentation." From there, we enter the story's setting to witness first-hand that something creepy and nefarious has been going on inside the old abandoned theater. If their goal is to throw us right in and get us creeped out as soon as possible, then they definitely have that nailed.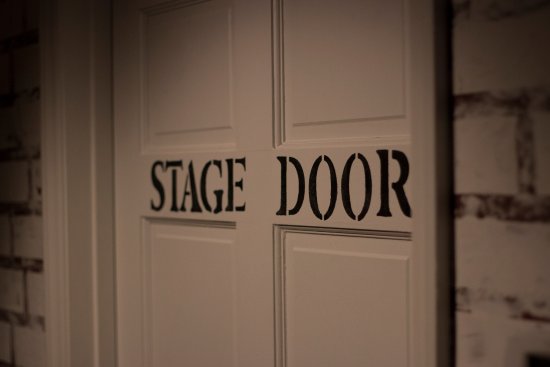 This spine-tingling adventure starts out with us in the spotlight, on the Puppet Master's stage. Blinded by the lights, we face the formidable darkness and a lone standing mic. The scenery around us tells our senses and nerves that any minute we will be called to perform if we don't advance to the next scene. A velvety red curtain serves as the only barrier between us and the mysterious – and possibly dangerous – area beyond where we must search for Timmy.
When we do eventually make our way backstage, we find ourselves fully immersed in the Puppet Master's dressing room, and it's just as creepy an atmosphere as any horror fan would hope for. Child-like ventriloquist dummies are chained to tiny chairs in the middle of the room, arranged in an eerie circle of some unknown meaning. Other frilly dolls and formally-dressed dummies are placed around the room here and there, and upon closer inspection, each is creepy in its own right. The whole ambiance of the environment is seething with a realistic, hair-raising vibe. Props are well-placed and well-chosen to fit the story. The lighting is dim, but adequately lit enough to clearly see the living quarters of this madman.
At first, a huge dresser and a wardrobe hint that he must have quite the taste in clothes to require so much drawer space. As we continue to explore, however, we discover doll parts and clothing enough to build our very own puppet army. Looking around, we get a sense that he's likely been dabbling in putting together some of his own Frankensteinian creations from the doll parts.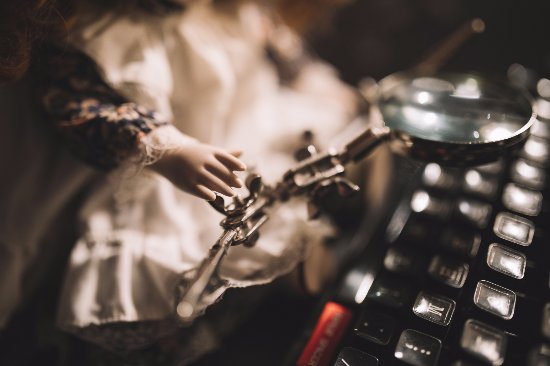 All puzzles in this experience are dead-on and fully aligned with the storyworld. As we advanced through the game, we learned more about the boy as well as just what this demented fiend was up to.
There are cleverly hidden clues and challenging tasks that flow easily with the story and setting. Despite the dolls' spooky appearance, players will need to have a close encounter with them in order to obtain even more information, which will push them further along in their adventure.
The use of tech feels just right and seems to successfully stay in keeping with the setting of the old-fashioned theatre. You will need to pay close attention and be thorough in order to unveil Timmy's hiding place, though it seems it may already be too late to save the other missing children that preceded him.
The puzzles are challenging, but not so overly difficult as to distract from the enjoyment and experience of the room. Let's just say we didn't need to read Escape Room for Dummies to enjoy a room full of them.

Simply put, this is a super-fun room, especially for those who like the horror genre. While it's not a scary experience by our standards, it has a very satisfying creep factor. It is quite a memorable game and is fun to experience any time of the year.
This venue really likes to play up the movie theatre aspect and achieves this by displaying their room offerings in movie poster fashion and using red ropes and stanchions as part of their lobby décor. They excel at beginning the experience from the very moment teams step foot inside and continue it all the way through their entire visit. Upon arriving, an usher – looking dapper in a dress shirt and pants, a vest, and black tie – greets game participants. The whole ensemble gives an elegant visual of a vintage theater usher who remains fully in character and ready to serve while they escort players to their "movie."
The staff is very welcoming and truly excited about being a part of the escape room industry. They are also very proud of the scenic atmosphere and stories in which they immerse players. It is definitely a venue to visit and keep an eye on. According to the teasers they've been putting out via social media, they are working on several more rooms – and we can't wait. For now, we'll have to settle for "Coming Soon!"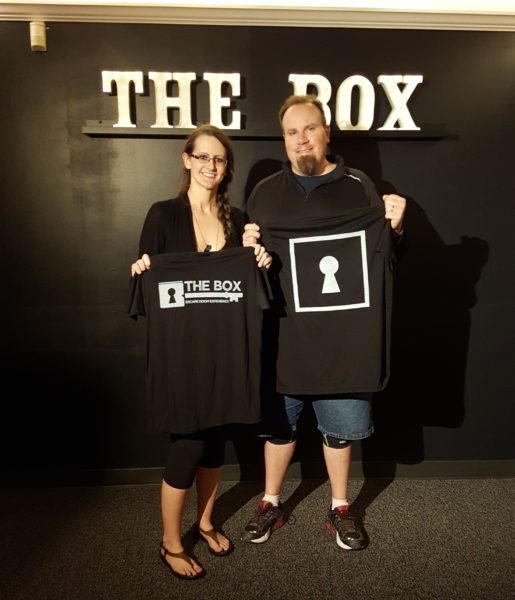 Venue:   The Box
 Location:  Charlotte, NC
Number of Games:  2
GAME SPECIFIC INFORMATION:
Duration: 60 minutes
Capacity: 7 people
Group Type: Public / You may be paired with strangers.
Cost:  $27.00 per person
Summary
Reviewer
Review Date
Reviewed Item
The Box - The Ventriloquist
Author Rating