RATING: 5 Keys       RESULT: Win     REMAINING: 1:23
One of the true wonders of the escape room world, nestled away in a mysterious and foreign land called Tennessee.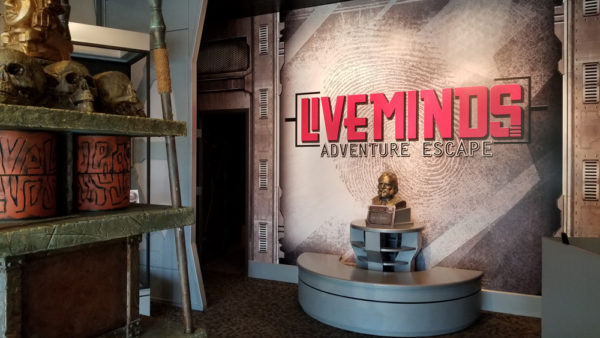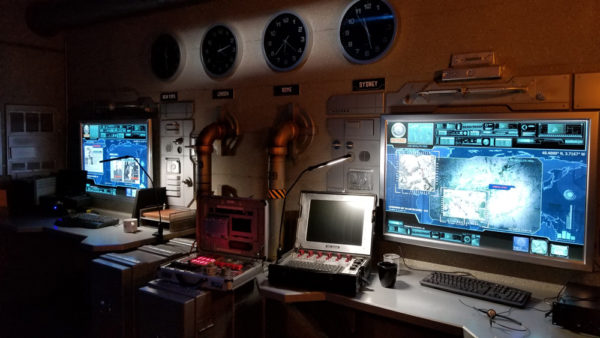 A renowned archaeologist has gone missing, just before revealing one of the world's most important discoveries. You and your team must take up where he left off. But dangers await! Avoid the cunning booby traps as you step into the mysterious Aztec ruins and explore the caverns of a lost civilization. Use your skills to solve the riddles, open secret doors, and save the ancient wonder before a villainous group steals the treasure!
It is true that we have gone on many a treasure hunt at this point as experienced escapers. This time, however, we were lucky enough to have been called in as reinforcements to continue the excavational work begun by a well-known archaeologist. While studying Aztec ruins, he disappeared amidst mysterious circumstances and joined the ranks of all the escape room characters who have gone missing before him.
Let's face it, there are not enough milk cartons to include all the missing persons from escape stories at this point, but we'll brave the booby traps and risk certain death if it means getting to experience complete and utter awesomeness.
Liveminds Adventure Escape truly could have not done a better job tying in the explorer-based story to the theming in this experience. The tale begins to unfold the very moment you set foot inside the venue and continues along the path to your quest, all the way through to the finale of the game.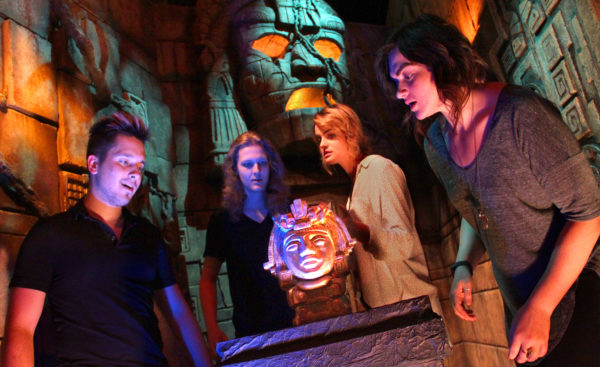 Normally, we'd start the scenic review portion inside the room itself, but the Liveminds experience absolutely requires that we begin immediately as we cross the threshold of the beautifully themed, jaw-dropping venue lobby. Glass display cases introduce you to the fully-costumed, exquisitely detailed adventurers you'll be assuming the identities of … if you dare.  Each character has a placard touting background details and an action movie-worthy name.
As we were about to actually enter Treasure of Pacari, it was hard for us to imagine how much better things could possibly get – and at this point, the clock hadn't even started ticking yet. Once inside the room, it is simply a breathtaking experience – like, let's pick up our jaws so that they can drop again. We're talking extremely impressive, movie-quality set design and theming.
In the first chamber, you are transported into a very realistic environment that could totally pass for the real thing. Surrounded by realistic vines and stone, everything seems naturally placed, like it organically grew there or was formed long ago or over time. A giant, round sun stone carved with the Aztec calendar makes quite the first impression as it stands guard at the entrance to the ruins.
Throughout the inner sanctum of the ruins, you encounter remains of those who have come – and unfortunately failed – before you. Everywhere you look, booby traps have sprung from their secret hiding places to impale, ensnare, and stop invaders dead in their tracks. Apparently, the Aztecs were very good engineers, because their snares work like a charm, even after hundreds of years.
At one point, there is an area you can see into, but cannot enter. The authentic, rustic scenic elements, combined with creatures you can't always see but can hear sound as if they are within arm's reach, add a thrilling, ambient layer to the experience. As you continue to explore, it is easy to forget that you are not actually in a temple, because everything your senses are telling you says that you are.
Closer to the conclusion of the game, you discover where the three warriors serve as guardians to the ancient tribe's leader. The sheer size of the last two chambers you explore are mind-blowing and decked out with stone walls and columns imprinted with seemingly age-old carvings, each bringing an amazing level of realism and visual aesthetic to the scenery. There were so many breathtaking aspects to the execution of the scenic construction and painting that we simply cannot address them all. If we did, we'd be here all day, so on to puzzles…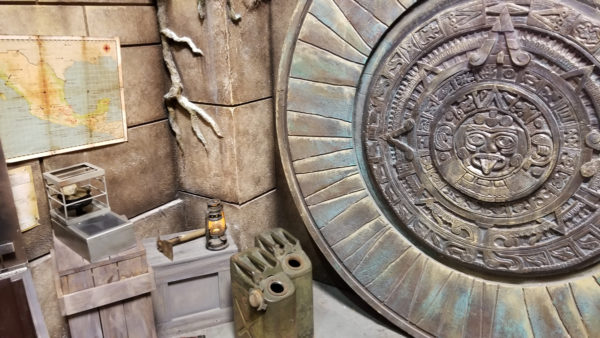 As it should be in any correctly designed escape game, the puzzles in Treasure of Pacari were created to fully and wonderfully align with the story and theming. As we worked our way through the gameplay, we truly felt like we were on an exciting adventure – exploring and discovering, perusing  the unknown and pushing through the mystery at every corner. The challenges make sense in the context of where you are and what you see all around you.
Once our efforts in teamwork paid off and we completed the first chamber's tasks, we were granted access to the second chamber, where we were blown away with the wonderful discoveries and unique puzzles the space held. The challenges continued to be perfectly suited to the story and theming and executed with even more "cool factor" which layered on additional awesomeness to our experience. One of our favorite puzzles included a secret lever and release mechanism which was cleverly hidden and beautifully designed. It was pure, satisfying and downright fun to activate the apparatus, but not before first working up the courage to access it in the first place. The daunting sounds made by resident creatures positioned about, even in their inanimate form, caused us slight hesitation before going for it.
For one physical task, we had to again reach deep down for the courage to access areas that were surely running rampant with creepy-crawly things that have been building a colony in these ruins for centuries. Soon after, an intimidating mission in one of the final massive areas put our patience and attention to detail to the test. Along the lines of finding a needle in a haystack, this endeavor adds an element of excitement as the clock continues to wind down.
Stunningly designed marvels reflecting ancient engineering feats form the physical challenges required to claim victory at the finale of the journey. In an adventure so exciting it would make Indiana Jones envious, we traveled all the way to the exciting conclusion of the game, entered the tribal chief's secret burial chamber and cast our eyes upon that which has not been seen for hundreds of years – well… or at least since the last group won the game.


Without a doubt and without being told, we knew this venue had to be owned by or designed by professional set designers and painters. Liveminds did an absolutely breathtaking job to the point that we feel it is among the most stunning, authentic scenery and set painting we've seen to date. It was so good that we know we definitely lost a few minutes' time just being distracted by how incredibly great everything looked. For a newer venue, they came out of the gate swinging and truly knocked it out of the park.
We always say that while top-notch, high budget scenery and props are not necessary to make a game great, it certainly only further embellishes the entire experience.
We've seen some really amazing temple rooms, but this one takes the cake and will be the means of comparison for many moving forward. Your reward – and the real treasure – will be having the great pleasure of living this incredible adventure.


Venue: Liveminds Adventure Escape
Location: Franklin, TN
Number of Games: 2
GAME SPECIFIC INFORMATION:
Duration: 60 minutes
Capacity: 10 people
Group Type: You may be paired with strangers.
Cost: $28 per person
Summary
Reviewer
Review Date
Reviewed Item
Review: Liveminds Adventure Escapes - Treasure of Pacari
Author Rating