RATING: 5 Keys          RESULT: Win          REMAINING: 21:04
Sometimes it's more fun to be naughty – even when you know your boss has your name on a list he's checked twice – but could there be enough Christmas cheer left to turn this elf from terrible to terrific before it's too late for the sleigh to take flight?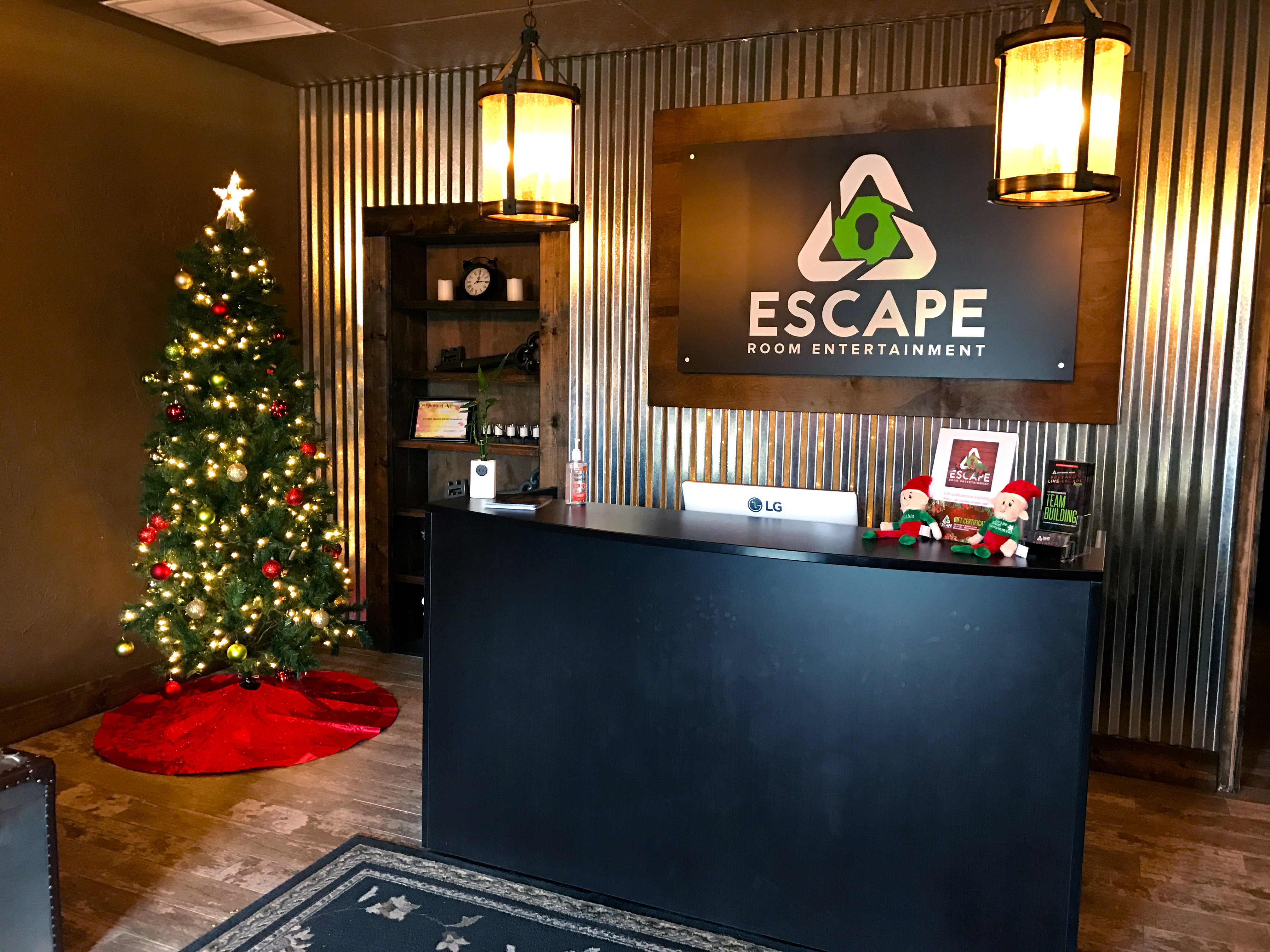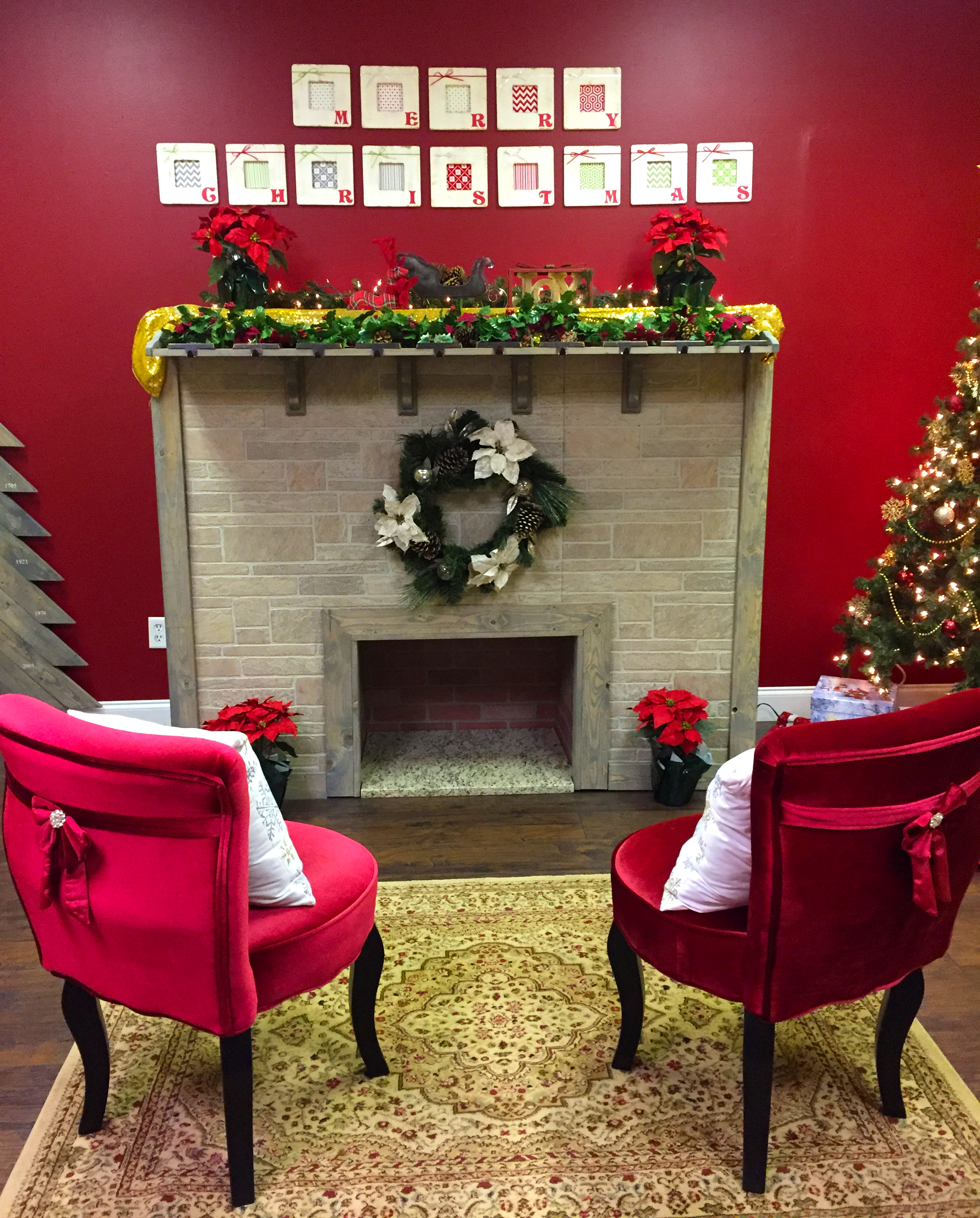 There are certain timeless tales everyone knows, no matter where you're from or when you grew up. Everyone knows the story of Frosty the Snowman, with his corncob pipe, button nose and two eyes made out of coal, brought magically to life by that old silk top hat placed upon his head. Of course you've heard of Rudolph the Red-Nosed Reindeer, with his nose shining so bright that only he could guide the sleigh that night. And naturally there's the jolly fat man himself, legend among legends, Santa Claus – who sees you when you're sleeping, knows when you're awake, knows if you've been bad or good, so, well, you know the rest.
And actually that brings us to precisely our issue. You know. Everyone knows. Everyone knows about Santa, or Rudolph of Frosty, and they're all anyone talks about when Christmas time rolls around. But are they the only spirited stars of this season? Is it possible we've left someone behind?
Tidbit the elf has lost all of his Christmas Spirit and now Christmas itself is in jeopardy! With your help we may be able to save it, but time is limited. If Tidbit's Christmas Spirit is not restored to his Enchanted Key to Santa's sleigh, it will lose all power and the sleigh will not fly. We all know what that means! Can you help Santa save Christmas?
You see, it's not Santa that powers his magic sleigh – it's the spirit and cheer of each and every one of his elves, stored within their magical Christmas Keys- but even they are only powerful enough when each and every one of them believe. Burned out and tired of being forgotten, Tidbit the Terrific Elf has become a truly Terrible one – and the only hope to getting him back into the spirit of the season is to play along with him in some traditional North Pole Christmas Eve preparations. If we can't get him back into a merry mood fast, his Christmas Key will lose its magic powers permanently, and the sleigh will never be able to fly again!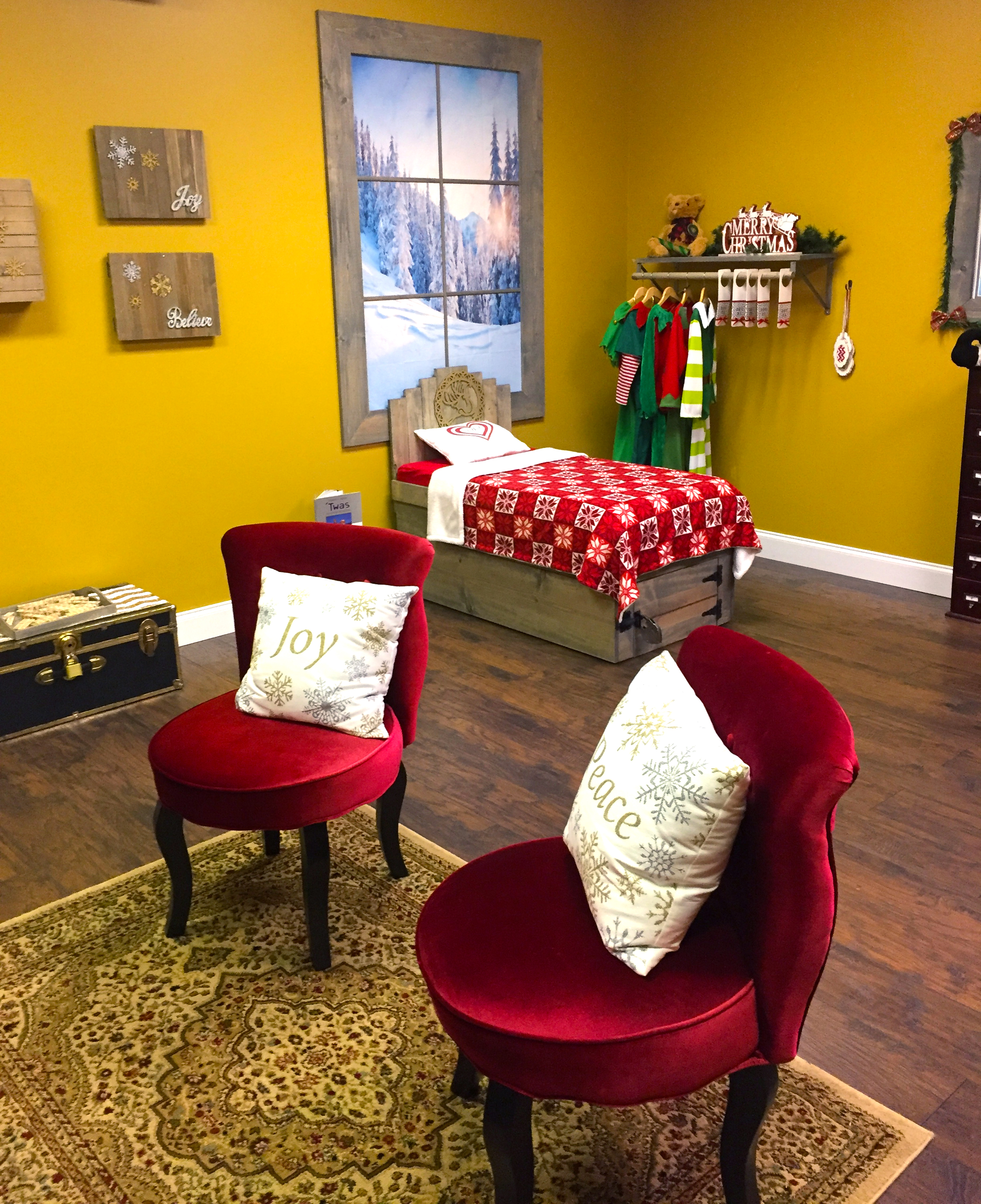 Tidbit the Terrible Elf has taken over the space formerly occupied by Escape Room Entertainment's Diamond Heist game – but you'd definitely never guess that walking through the festively adorned red doorway. This room was completely remodeled from top to bottom, and has been masterfully transformed into a completely new world. If you walk in expecting just a few Christmas lights and a wreath in an existing game, you couldn't be more off base!
Tidbit's world is a whimsical, wonderful winter wonderland, decorated from top to bottom and absolutely overflowing with holiday cheer. Elf-sized furnishings transport you into a realm of imagination, accented even further by the happy holiday music playing throughout the space.
It's vibrant, warm and welcoming. It's Christmas!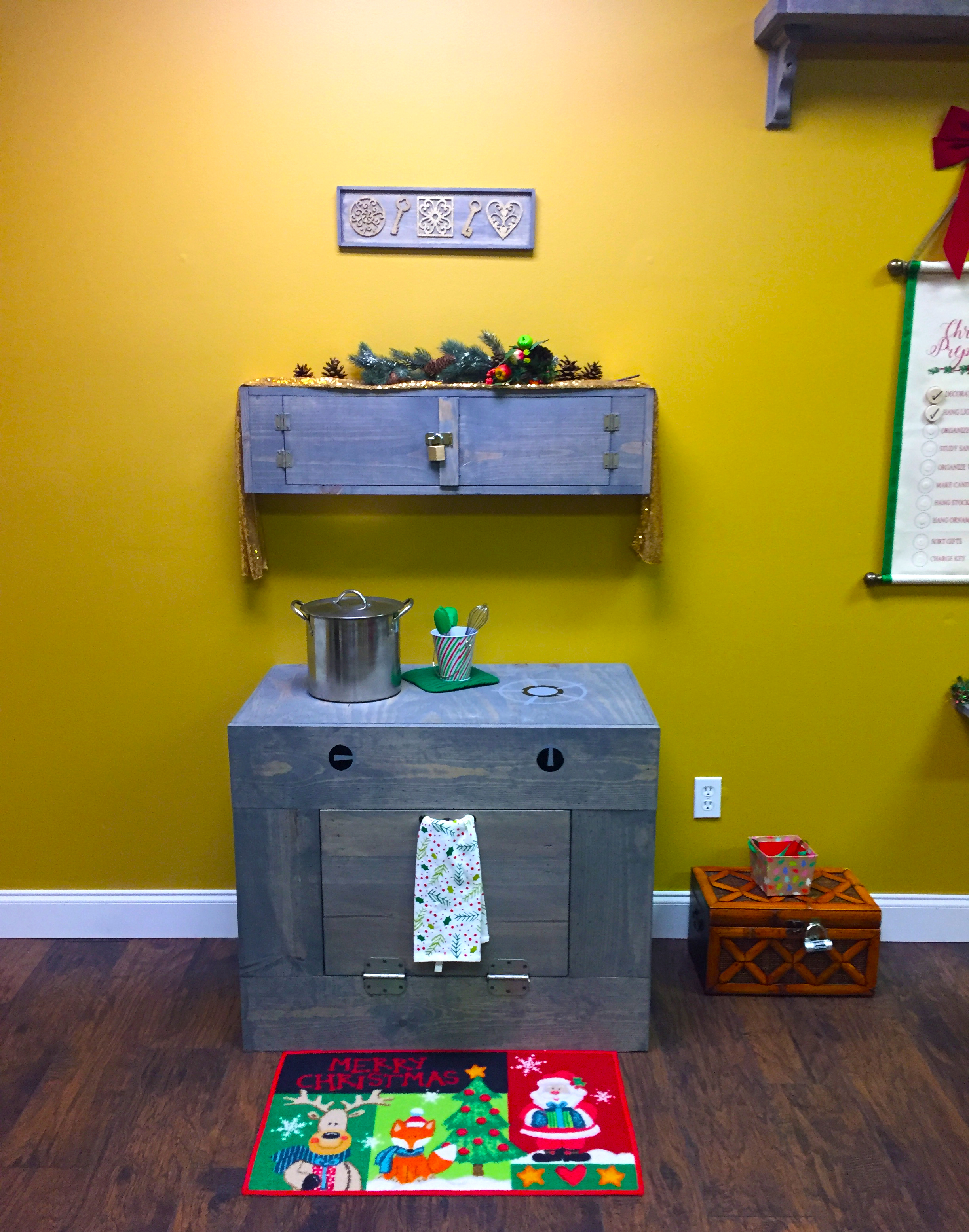 I honestly cannot remember a game where I started off happy and each puzzle along the way just made the smile on my face get bigger and bigger. Tidbit the Terrible Elf captures the holiday spirit so perfectly that even the biggest Grinch in your group won't be able to avoid a grin. The mood is infectious.
The puzzles are logical and fun – and challenging enough for experienced players while staying light-hearted and comfortable for a younger audience, making this game truly the perfect treat for all ages this year. There really is something for everyone to do, regardless of their skillsets or experience levels.
Each step also clearly connects to and furthers the attraction story. And I've got to say – if the gameplay can make me smile that much, there's no wonder that its magic is powerful enough to transform Tidbit back from Terrible Elf to Terrific Elf!
So, no spoilers, but I really do think this game may have a happy ending for most who play, making each of them responsible for saving Christmas!

Wait, are you still here?
There's really no time to read an overall wrap! Tidbit the Terrible Elf is only playing at Escape Room Entertainment for a very limited time this Holiday season, before packing up and taking its magic back home to the North Pole forever. This is a warm, wonderful, whimsical holiday treat suitable for the entire family, and it's just too much fun to miss.
Escape Room Entertainment continues to raise the bar with their escape room offerings. Their zombie game, The Undead, became a measuring stick for the Central Florida market – and still remains the single best example of split team gameplay we've seen – but it's clear that the staff – who continue to be among the best in the Central Florida Market – aren't ready to take any time off for the holidays.
I cannot stress enough just how much fun this new game is – and if we're going to be objective and point out its cons equally, the only one that comes instantly to mind is what a shame it is that current plans have Tidbit the Terrible Elf closing after the holiday season. It's truly an experience so adorable and enjoyable that I believe it could stand on its own well past December.
But, if nothing can last forever – and if it can only be here a short while, make a visit with Tidbit the Terrible Elf the one gift you open early this Christmas season. Even if you have to buy it for yourself!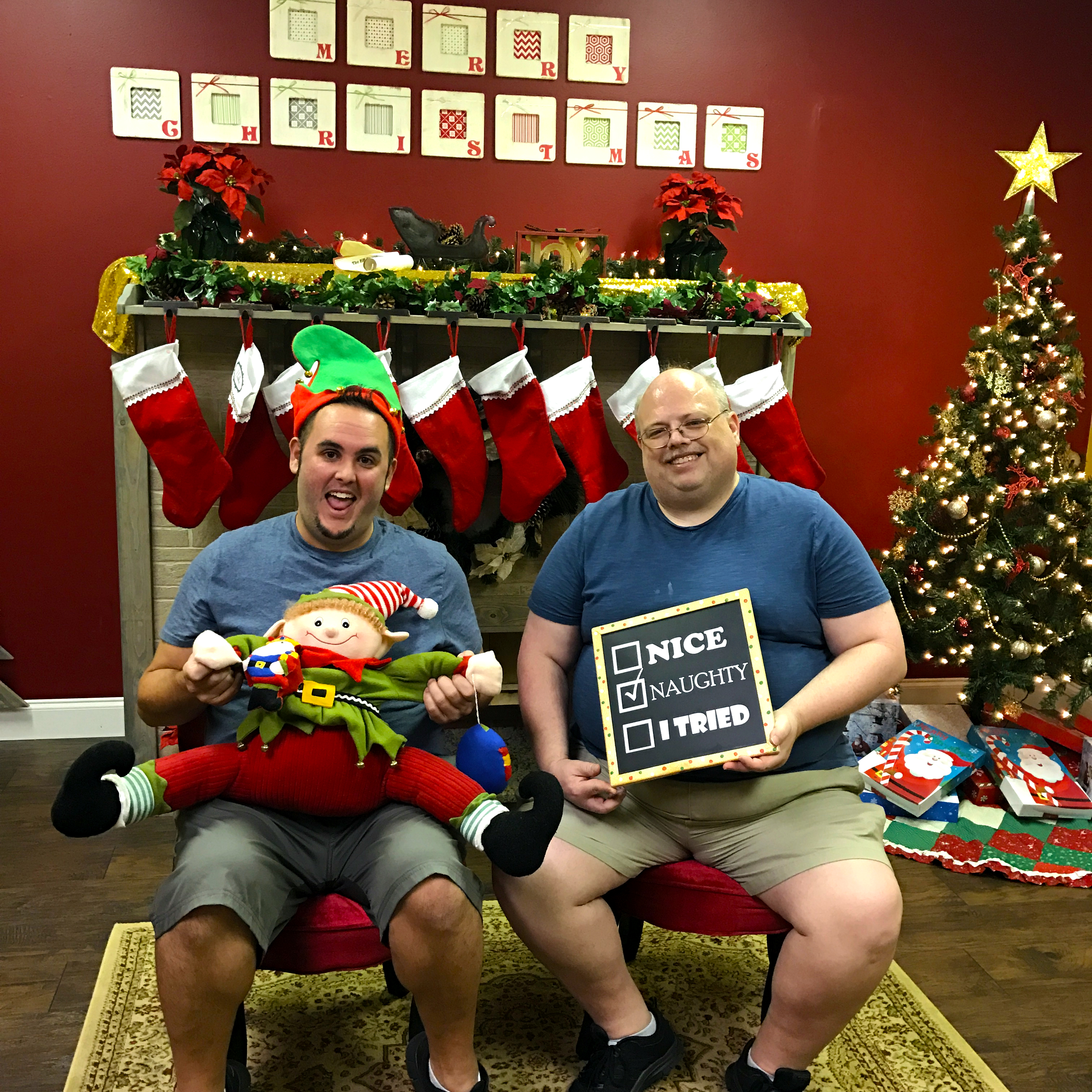 Venue:  Escape Room Entertainment
Location: Melbourne, Florida
Number of Games: 4
GAME SPECIFIC INFORMATION:
Duration: 60 minutes
Capacity: 8 people
Group Type: Public / You may be paired with strangers.
Cost: $27 per person

Escape Authority readers save 20% at either location using code EA-FAN

We thank Escape Room Entertainment for inviting us to play this game. Although complimentary admission was generously provided, that in no way impacts the opinion included within this review.
Summary
Reviewer
Review Date
Reviewed Item
Escape Room Entertainment - Tidbit the Terrible Elf
Author Rating