RATING: 6 Keys          RESULT: Win          REMAINING: (Not timed)
Walking in a few years ago, I expected "cheesy road-side attraction" – but hey, I had some time to kill. What I found turned out to be my first taste of an escape room-type attraction!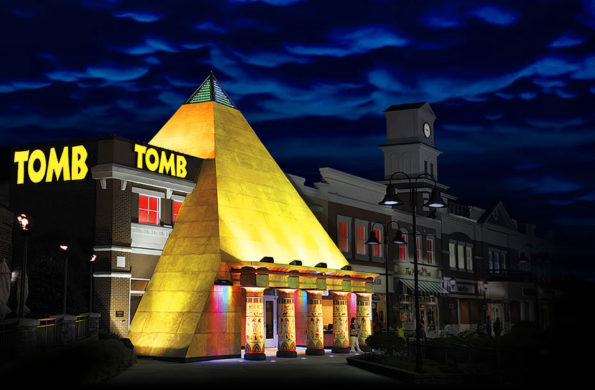 Join a group of fellow archaeologists to venture deep into an ancient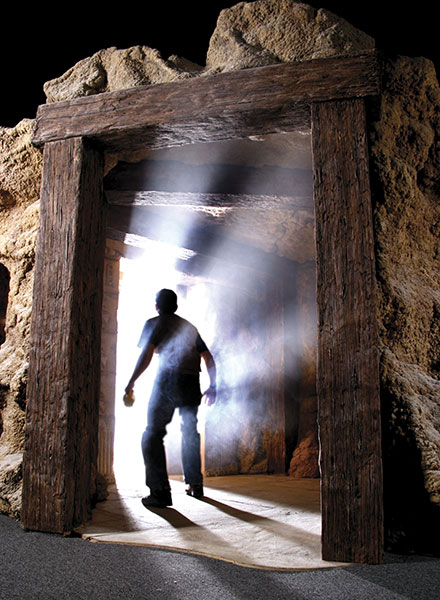 Egyptian tomb, only to find yourself trapped by the spirit of the Pharaoh in an elaborate web of challenges and booby traps. Teamwork is essential to free the spirit of the Pharaoh and escape before you too are cursed for eternity!
The story is evident from before you even step foot into the attraction, enhanced in the pre-game briefing and consistently maintained throughout the duration of the experience.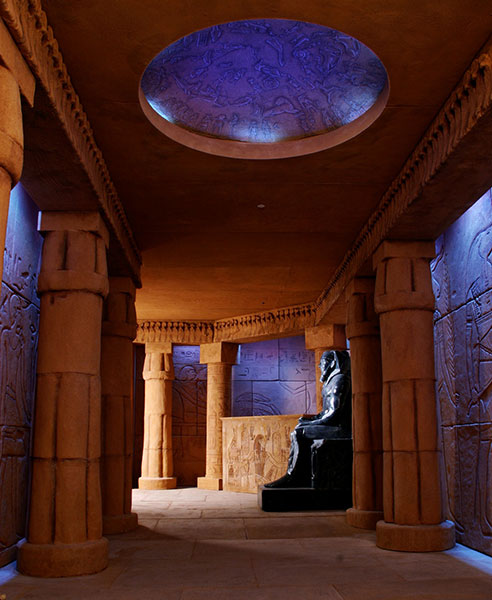 Originally created by 5 Wits Productions, The Tomb exhibits a near Disney quality set design. The attention to detail, quality of scenic and effects were fantastic. Like all of their other attractions, you'd be hard-pressed to find a room more scenically stunning than 5 Wits.
The Tomb is without a doubt one of the best examples of a themed environment you'll ever find in an interactive escape-type attraction!

Another strength of The Tomb is its puzzles – each existing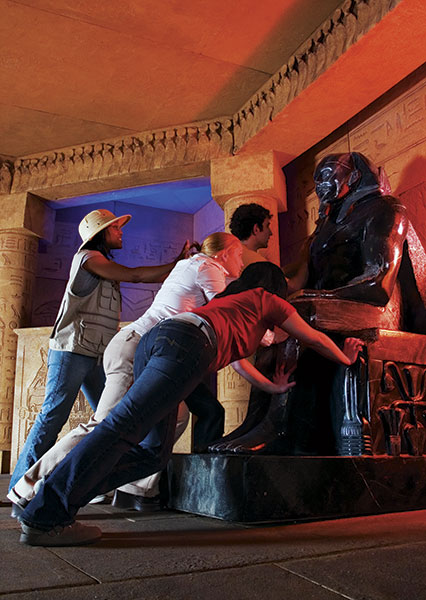 sensibly within the story world created for the attraction. They artfully create a mood that each guest is, in a sense, an "Indiana Jones" type, trapped in an actual tomb – and leave you believing that your own clever wit and problem-solving might just be your only key to survival!
Many games later, several of The Tomb's puzzles still remain among the most innovative and satisfying that I've encountered!

I genuinely enjoyed The Tomb! In fact, I left surprised at how much fun I had, to be honest! As someone walking in not knowing a thing about the escape genre – the experience here was perfect. Reflecting upon the experience with many other games under my belt since, I'm confident I would still have enjoyed The Tomb just as much if I'd experienced it for the first time today. Though the puzzles are intentionally a bit easier by design, they remain thought provoking and challenging without being frustrating. The quality of scenic, audio, lighting and special effects is enough on its own to appeal to someone who may not generally be an escape fan – but the puzzle design and level of interactivity will pretty surely guarantee everyone will leave as one.
I highly recommend The Tomb! In a town full of hokey attractions, this one truly shines as innovative, thanks to great technology, great atmosphere and a great staff!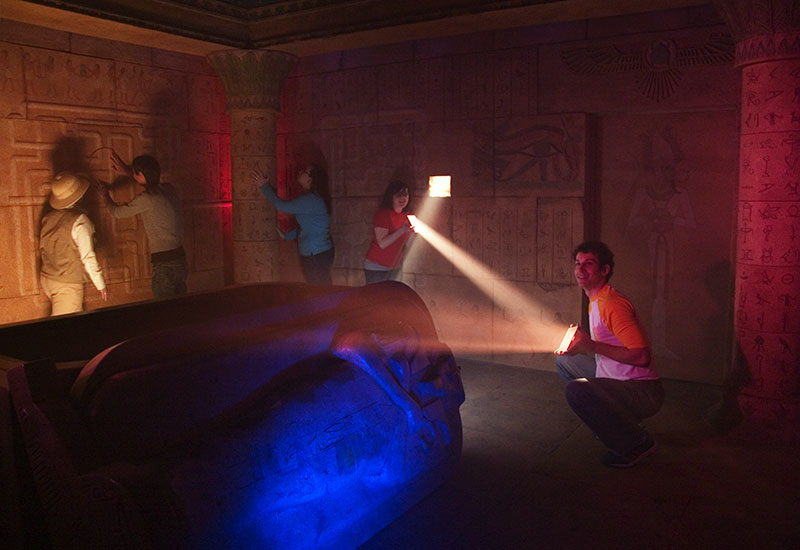 Venue:  The Tomb
Location: Pigeon Forge, Tennessee
Number of Games: 1
Game Specific Information:
Duration: 45 minutes
Capacity: 15 people
Group Type: Public / You may be paired with strangers.
Cost: $12 per person (minimum 2)
Summary
Reviewer
Review Date
Reviewed Item
Author Rating