RATING: 5 Keys          RESULT: Loss          REMAINING: X:XX
While escaping a dystopian society, nobody has time for fancy electronics.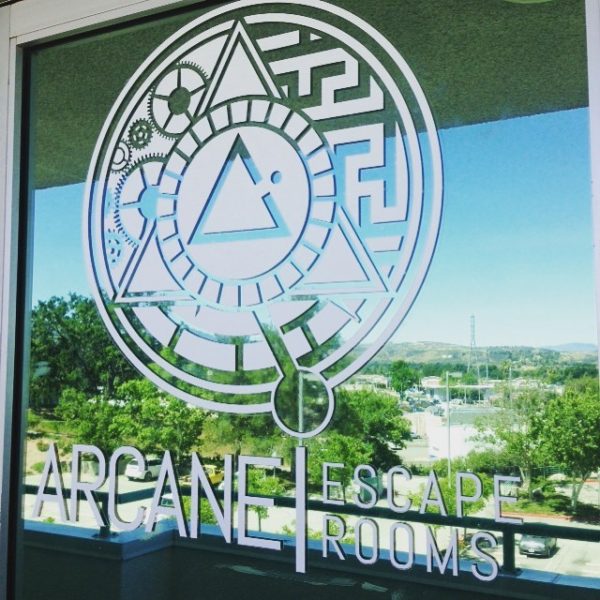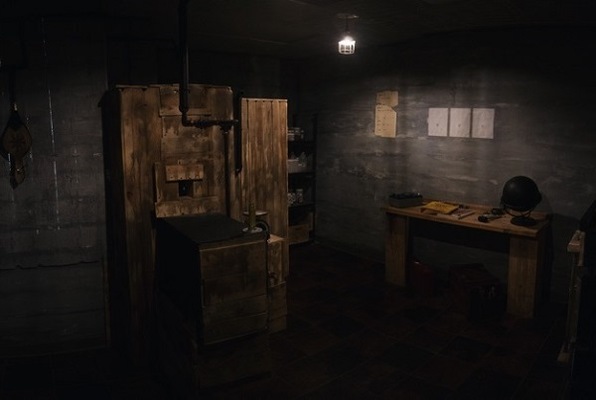 Fear has become rampant in this dystopian society as citizens continue to be captured and destroyed by The Agency. Now your brother has been taken. Although you fear the worst, you have a desperate hope that he may have escaped, and you continue to search for any sign of where he may be hiding.
While running from Agency Collectors, you and your friends have stumbled upon a clue that reignites your hope of finding your brother alive. You are the only one who can decipher your brother's clues and follow him to safety. Can you escape into the secret passageway before you are found, captured and destroyed?
The Hideout is a continuation of the story told in Arcane Escape Rooms' other room: The Agency. We have fled the testing facility and have found ourselves in our brother's hideout. We must make our escape and claim our rights to the new world. However, we must hurry because The Agency's patrol drones are searching for us.
Arcane Escape Rooms has proven that sometimes less is more. Instead of being transported into a world with flashy gadgets and overdone theatrics, we are immersed in a believable story where our only hope for survival is being able to decipher the clues our brother has left for us.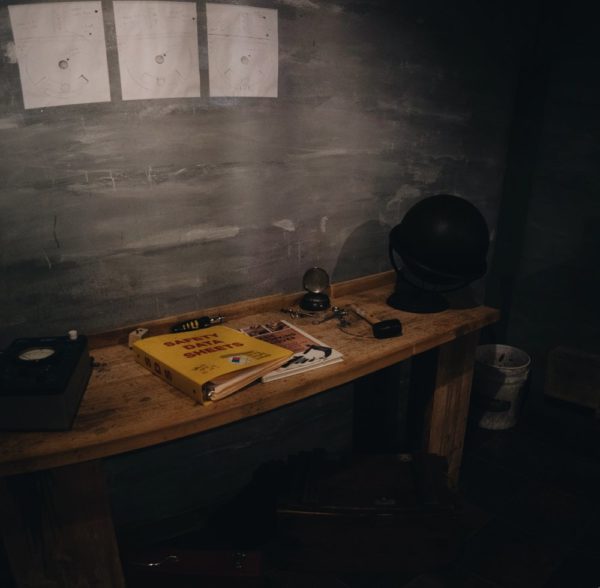 The Hideout takes place in a single, dimly lit room with ambient noises occasionally coming from the radio.  The furniture is made from an unfinished wood to enhance the bunker feel, and there are a few cryptic notes taped to the walls. What does it all mean?
Various manuals are scattered across the desk, and a shelving unit contains many chemicals with hard to pronounce names. It is apparent that The Agency has been utilizing chemical warfare in order to destroy civilization.
The space is not fancy and has a handmade aesthetic, which makes it that much more believable.  We were really inside a hideout fleeing capture from The Agency. The bunker was most likely built with the tools laying around the room, and, while there were a few miscellaneous items, distractions were kept to a minimum.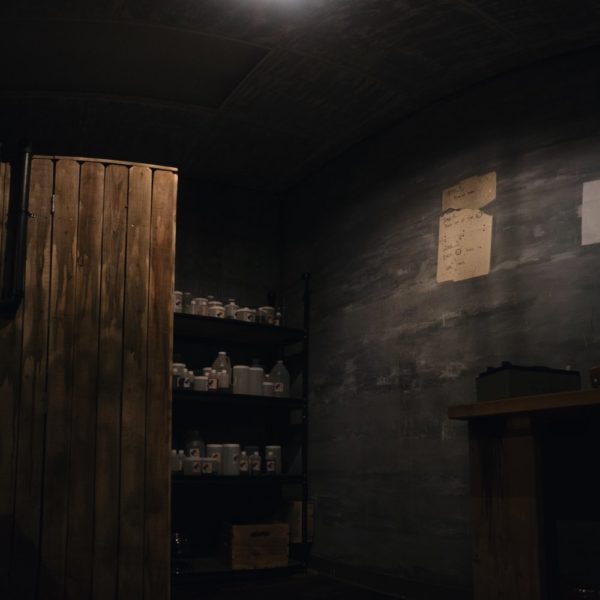 While The Hideout has a modest interior, the puzzles are what really make the story come alive.  Arcane Escape Rooms has designed an experience that is not only void of electronic sensors, but only contains a total of two padlocks. Therefore, the actions tend to be more abstract in nature instead of simply placing items in specific spots.
The space is small, but it is packed with clever puzzles that all connect to the narrative. Many of the activities involved the manipulation of mechanical devices, which were immensely satisfying to solve. Much in tune with the set, these devices had a hand built quality to them, so nothing felt like it didn't belong.
The Hideout could prove to be a challenge for both beginners and enthusiasts. A majority of the actions taken were unlike ones we had previously seen, so our experience level did little to help us. With that being said, every step flowed naturally and made logical sense.


Arcane Escape Rooms was able to accomplish more in a single room than many venues are able to in a multi-room adventure. They displayed enormous creativity in designing a room that not only required some abstract thinking but still had a logical reason for everything.
The Hideout is a breath of fresh air in the industry. It is a truly unique adventure and a prime example that it is not imperative to have flashy technology nor a complicated set design in order to create an exceptional experience.


Venue: Arcane Escape Rooms
Location: Santa Clarita, California
Number of Games: 2
GAME SPECIFIC INFORMATION:
Duration: 50 minutes
Capacity: 6 people
Group Type: Private  / You will not be paired with strangers.
Cost: $42.50 per person (a minimum of two people are required for booking, then prices vary for each additional player.)
Summary
Reviewer
Review Date
Reviewed Item
Arcane Escape Rooms - The Hideout
Author Rating