RATING: 5 Keys         RESULT: Won          REMAINING: 16:18
A dark and stormy night. Things that go bump in the dark. Did you close that door? What was that? Is this place haunted, or just one hell of a cool game?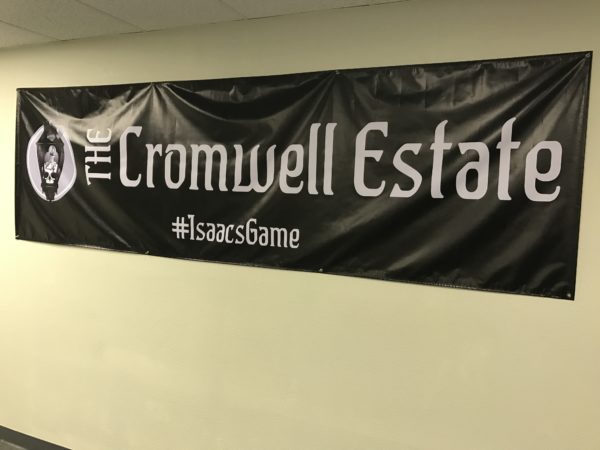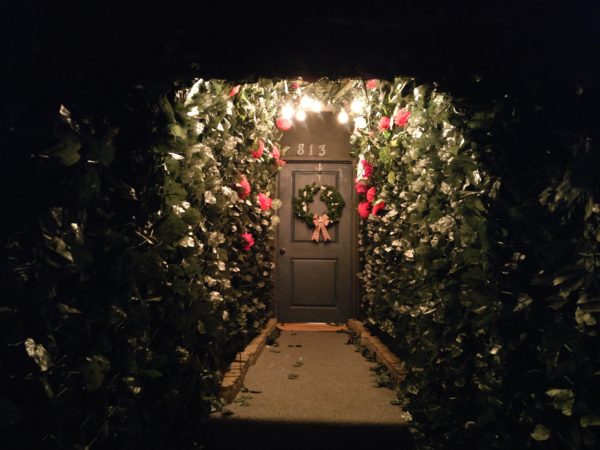 You've unlocked the door. It creaks open, and immediately you regret taking that first step. An eerie feeling washes over you, you look around and pictures of smiling faces are looking deeply at you, but you don't stop. The bustle of everything happening around you, the curiosity of your friends intrigues you to not turn around and run. The next door opens. You know you shouldn't walk in, but you do. You peak around the corner, check every inch of space, then you hear it. Now you know you can't turn back.
Welcome to the twisted world of Isaac Cromwell, and to his home that may just be your final resting place on this earth. That is, of course if there were anything restful about this foreboding abode. Are doors really opening and closing on their own? And what was that sound in the other room? Is this place haunted?  Or is Isaac just screwing with your head before he chops it off?
There's lots of legend and speculation swirling around the old Cromwell Estate – but one thing is certain: whatever it is, you just don't go inside. Too bad we didn't get that memo.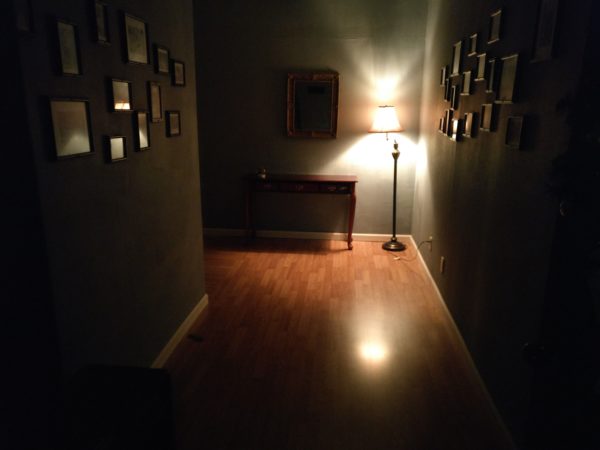 Your experience starts outside the Estate, where you must find a way in to seek refuge from an vicious late night storm. Once you enter Isaac's home, the scenic within is somewhat on the minimal side. Now normally, that wouldn't exactly be something that we speak of as a positive point, but here, it creates this weird sense of paranoia within the storyworld. "Is this house abandoned?" "Could he still be here, lurking in the shadows, waiting for me?"
Clearly someone is, or, perhaps something. Doors literally open and close on their own. Strange sounds in rooms ahead of you – and behind you – alert you that you may not be alone in this old house.
Dimly lit spaces and intentionally half-finished rooms create an off-putting sense of the foreboding. Have you ever gotten the feeling somewhere you were late at night might be…. actually haunted? That weird sense of "I should leave. I don't know why, but I should leave now." The Den of this long forgotten Estate creates that feeling, which only further adds to the sense of urgency to find a way out.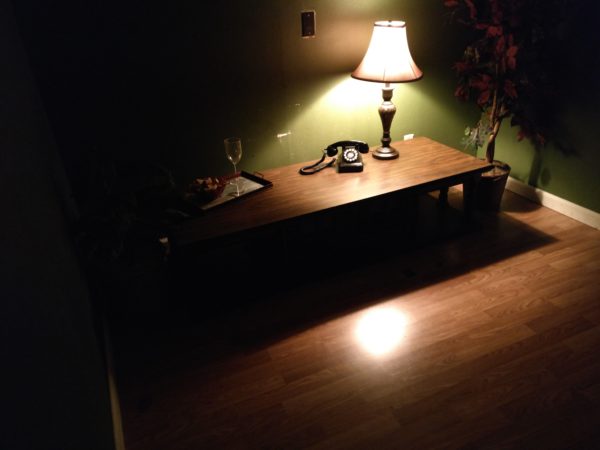 The puzzles scattered throughout this Estate connect to its storyworld to help create a sense of realism in your adventure. Old family photographs hide vital secrets to be deciphered. Vintage newspaper clippings shed light on the horrors that befell past visitors, while giving you some glimmer of hope that perhaps you can crack their code and escape.
Some of the puzzles, on their own in the light of day, would probably have been a lot easier than they end up being within context. The mood inside the Estate is just the right kind of creepy, making it difficult to give full focus without constantly looking over your shoulder wondering if someone might be sneaking up on you.
Most importantly, the puzzle steps are sensible and intuitive. They provided a fulfilling challenge to our experienced group, without being too intimidating for new players. (Though the mood of the room itself definitely might do the trick!)


The Den of The Cromwell Estate, from start to finish was just a very satisfying experience. The tone was downright ominous, though most of that tone existed in our own heads thanks to how well the story plays out. Sounds and physical changes to the space created a tantalizing sense of paranoia that literally left us doubting each other. There was lots of "did you do that?! I didn't do that!" where we really were left wondering if our imagination was playing tricks on us, if our own teammates were messing around or if there really was something else – something much more evil – in there with us.
We struggled with whether or not to discuss this next bit, because not knowing it was coming definitely made it cooler, but in hindsight it is vaguely touched on in the pregame rules. "Don't touch the actors" Wait, what? I didn't see any mention of an actor prior to arriving. We actually got to the point that we thought it was a joke to mess with us; to further get into our heads with all the weird stuff happening upstairs.
And then I end up the victim of one of the most effective jump scares I've ever encountered.
I've always been a Haunt guy; I really don't scare. But man, did Isaac's unlucky captive do one hell of a job catching me off guard – and even further to his credit, he never broke character from the moment he was revealed until the moment we won the game. There's a fine line when portraying "terrified," and often times it ends up coming across hokey or forced. Deep in the Den of Isaac's lair – let me tell ya, that distraught fear was entirely believable and flawlessly portrayed by our performer.
So, while I would rather that moment – which honestly was still a hugely unexpected surprise – BE a surprise, at the end of the day, if it's going to be talked about in the rules before the game anyway for safety reasons then it really should be embraced. The truth of the matter is it's a very marketable feature of The Cromwell Estate's experience that few – if any – seem to know about prior to visiting, and one that really does bring an already great attraction to a whole other level. 
With lots of fantastic games just a bit north in the Los Angeles market, it's nice to find another stellar example to recommend down in Orange County. The Cromwell Estate is definitely a venue to keep an eye on – and not just because you sense something might be lurking behind you in the shadows. They have big plans to continue their growth, turning Issac Cromwell's world into a multi-chapter, episodic experience where each game builds off the one that came before it to craft one solid, over-arcing story. Now that certainly gets our attention.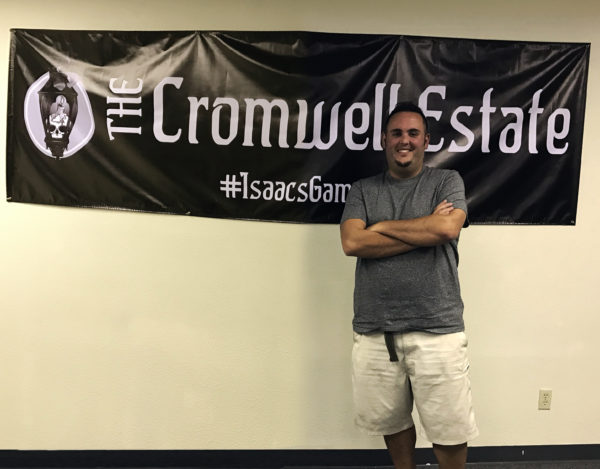 Venue:  The Cromwell Estate
Location: Anaheim, California
Number of Games: 1
GAME SPECIFIC INFORMATION:
Duration: 60 minutes
Capacity: 8 people
Group Type: Public / You may be paired with strangers.
Cost: $30 per person

Escape Authority readers save 10% using code EA10

We thank The Cromwell Estate for inviting us to play this game. Although complimentary admission was generously provided, that in no way impacts the opinion included within this review.
Summary
Reviewer
Review Date
Reviewed Item
The Cromwell Estate - The Den
Author Rating