RATING: 5 Keys          RESULT: Win          REMAINING: 18:57
Finally, a peaceful weekend of relaxation awaits one of New York City's finest establishments, the legendary Dolphin Hotel. I don't think I'll even leave my room – speaking of, what was the room number again? 1408? Uh oh.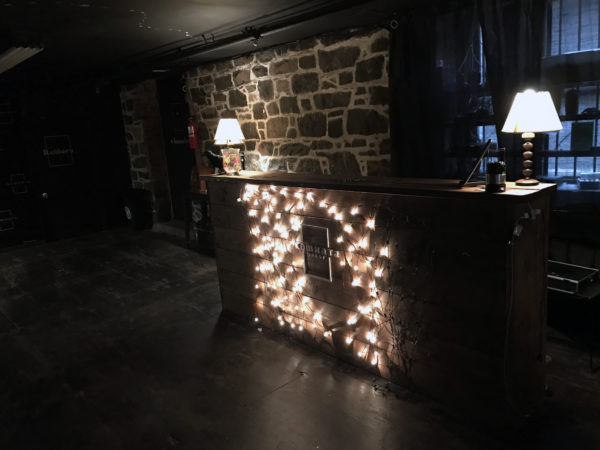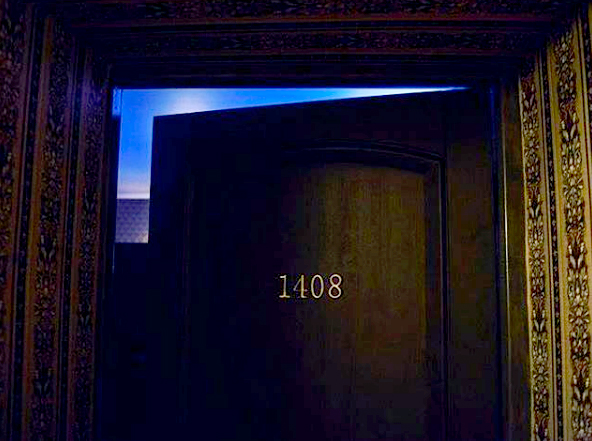 Have you ever heard about that mysterious hotel room? They say no one ever checked out alive! According to what the hotel manager says, all guests have either committed a suicide or have panicked to death. Will we be the ones to unravel the mystery? Will we make it out alive? There is only one way to find out! Step inside the sinister world of Suicide Hotel!
Drawing heavy inspiration from the Stephen King novel, 1408, Komnata Quest checks us in to a world of suspenseful terror at their version of the renowned Dolphin Hotel. Much like the book and its subsequent film adaptation, Suicide Hotel starts innocently enough as a night in a fairly standard hotel room – but from there things take a bizarre and decidedly supernatural turn.
Strange noises and unexplained phenomenon drag you from this luxury hotel into a nightmarish hellscape – but is it all in your mind, or have you really entered another dimension? As the alarm clock ticks away the seconds, your sense of urgency to survive becomes desperate in this storyworld that is easy to get lost in – whether you want to or not.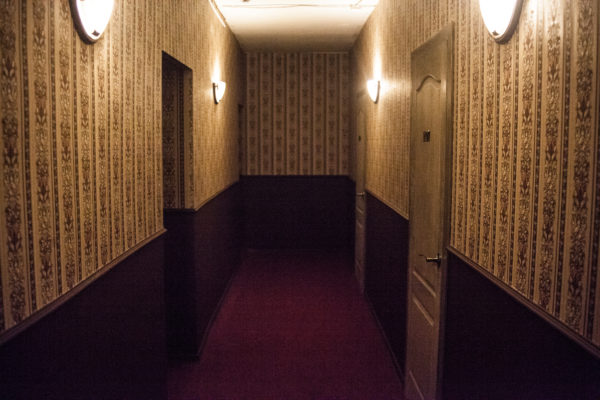 Komnata Quest's team of artists have unquestionably used the 1408 film as style reference for their, ahem, tribute in Suicide Hotel. Furnishings, color palate and decor invoke the spirit of of that infamous room within the Dolphin Hotel that management would rather never speak of.
Upon inspecting your accommodations, you may discover the oddest access to the bathroom you're likely to ever see in your travels. But it's from there that the mood takes a much, much darker turn.
Just like in the movie and its respective novel, you're transported into a nightmarish version of the innocent hotel room you're destined to spend an evening – and possibly your eternity – within. The room is charred and destroyed, and even more off-putting, its tipped entirely on its side. The floor is now a wall, and the wall is now the floor. It would the stuff of a whimsical wonderland had it not been burned nearly beyond recognition.
Simply put, Suicide Hotel is the best example to date of Komnata Quest's scenic abilities. It's an incredibly immersive, realistic and unsettling world that you may not want to leave – even if you did have the choice.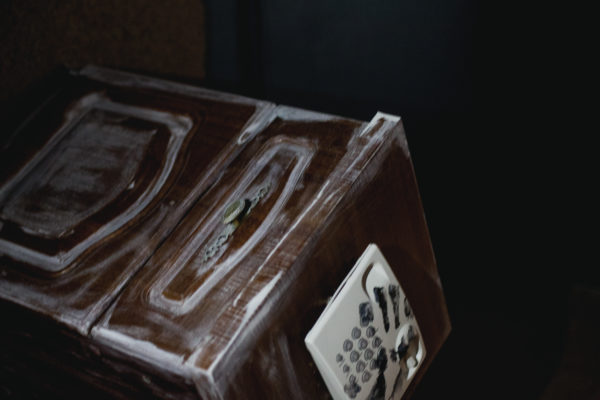 Suicide Hotel does a masterful job of establishing puzzles that both compliment the hotel motif while unquestionably evoke the spirit of Stephen King's classic tale of terror. And like the novel, your visit to the Dolphin Hotel starts off innocently with standard amenities one comes to expect in any classic hotel – a comfy bed and some good room service delivered in a functioning dumbwaiter.
From there things quickly go awry and the foreboding flavor of 1408 becomes more and more apparent.  Puzzle steps will have you combating supernatural forces set out to once you check in, you'll never check out.
Komnata Quest made full use of the film's classic alarm clock gag, appropriately turning it into the game's timer, while leaving a few surprises still to be discovered.
This game, from start to finish had well thought puzzles that were heavily integrated into the story world in such a way that they begin to feel like real world activities more than they do steps in a game. Everything was logical, and each step had a satisfying outcome that furthered the experience within room 1408. Suicide Hotel also featured what we've come to refer to as the "Komnata wow moment" – a puzzle so outside the box and clever, yet often times simple in its execution that it really makes you rethink how an escape game can and should flow. Like a similar wow moment we encountered in The Robbery that Changed the World, Suicide Hotel features a puzzle step so entrenched within the game's storyworld, yet so unique to anything we'd seen before that we'll likely talk about for some time.

Komnata Quest is simply the standard-bearer for what an escape game in the NYC market should be. But what's better, they continue to raise that bar which they themselves set in the first place. Each new game they open has some cool moment or scenario we haven't seen before. Their originality is refreshing, and their approach always seems to yield satisfying results.
It's becoming increasingly more difficult to pick what my favorite Komnata Quest game is. Luckily, I really don't have to. Each exists distinctly within its own world, and much more importantly carries its own distinctly unique style of game play. What results is a collection of games that can all solidly stand on their own as must see attractions, yet combine together as a holy grail of experiences any self respecting fan of this genre simply must put on their bucket list.
Suicide Hotel is a dark and gritty flavor that seems to be a specialty of the Komnata brand – yet it remains logical, intuitive and fun. It's sinister without being completely scary, making it a game that really can appeal to a wide audience base. The next time you plan a trip to the city, do yourself a favor and splurge on a night in the decadent Dolphin Hotel. I promise you won't want to leave, and depending on how things go throughout the night, you may not even have the choice.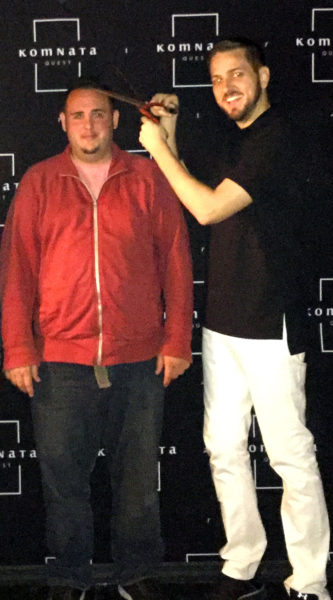 Venue:  Komnata Quest
Location: Brooklyn, New York
Number of Games: 9
GAME SPECIFIC INFORMATION:
Duration: 60 minutes
Capacity: 6 people
Group Type: Private / You will not be paired with strangers.
Cost: $28 per person (a minimum of three people is required for booking.)

Escape Authority readers save 10% using code escapeauthority2018

We thank Komnata Quest for inviting us to play this game. Although complimentary admission was generously provided, that in no way impacts the opinion included within this review.
Summary
Reviewer
Review Date
Reviewed Item
Komnata Quest - Suicide Hotel
Author Rating