RATING: 4 Keys         RESULT: Won          REMAINING: 1:14
Another unsolved murder in this seemingly perfect little town? Gasp! If only there was a team who has solved like a million murders before that was willing to help. Oh wait! That's us!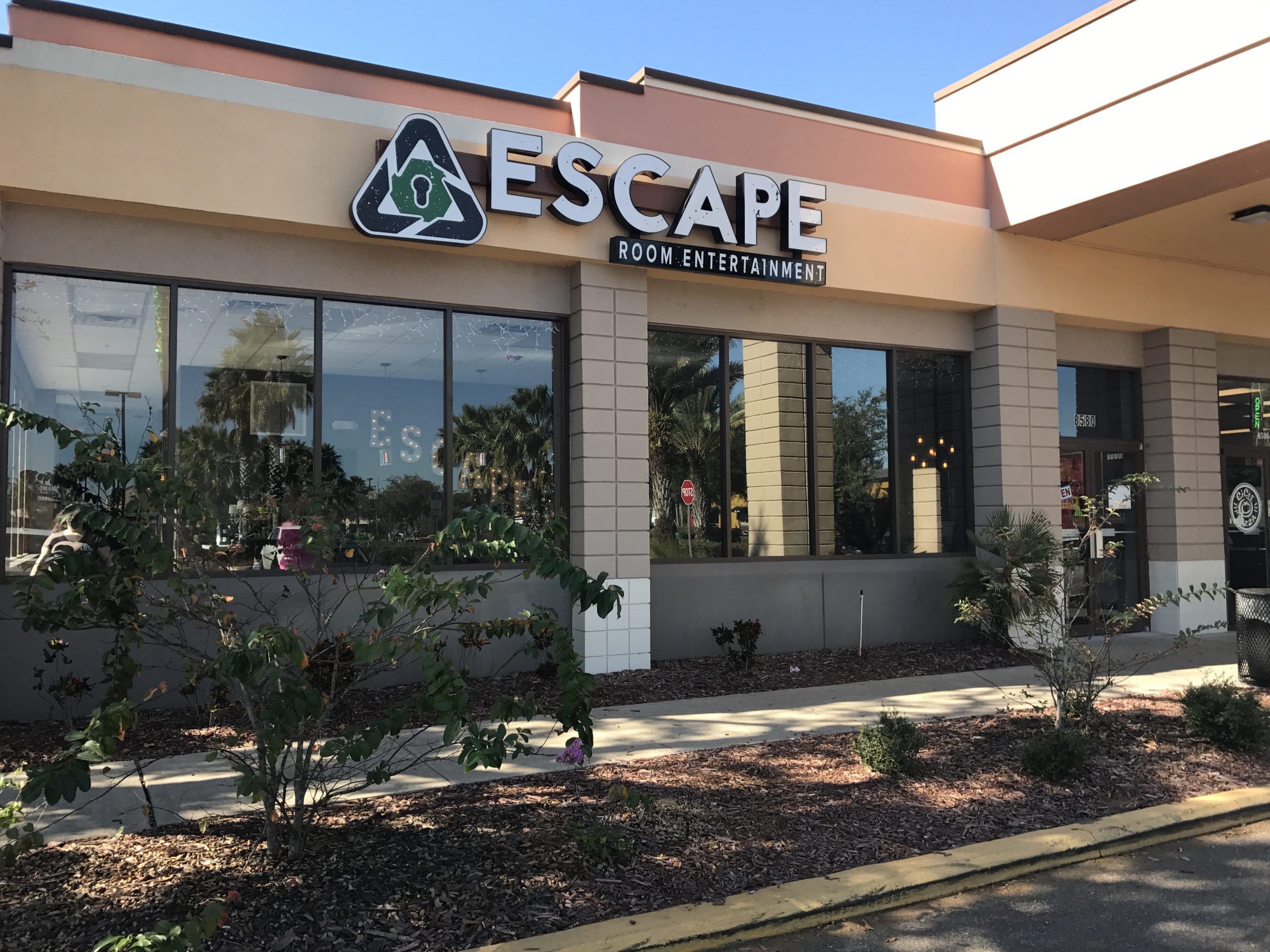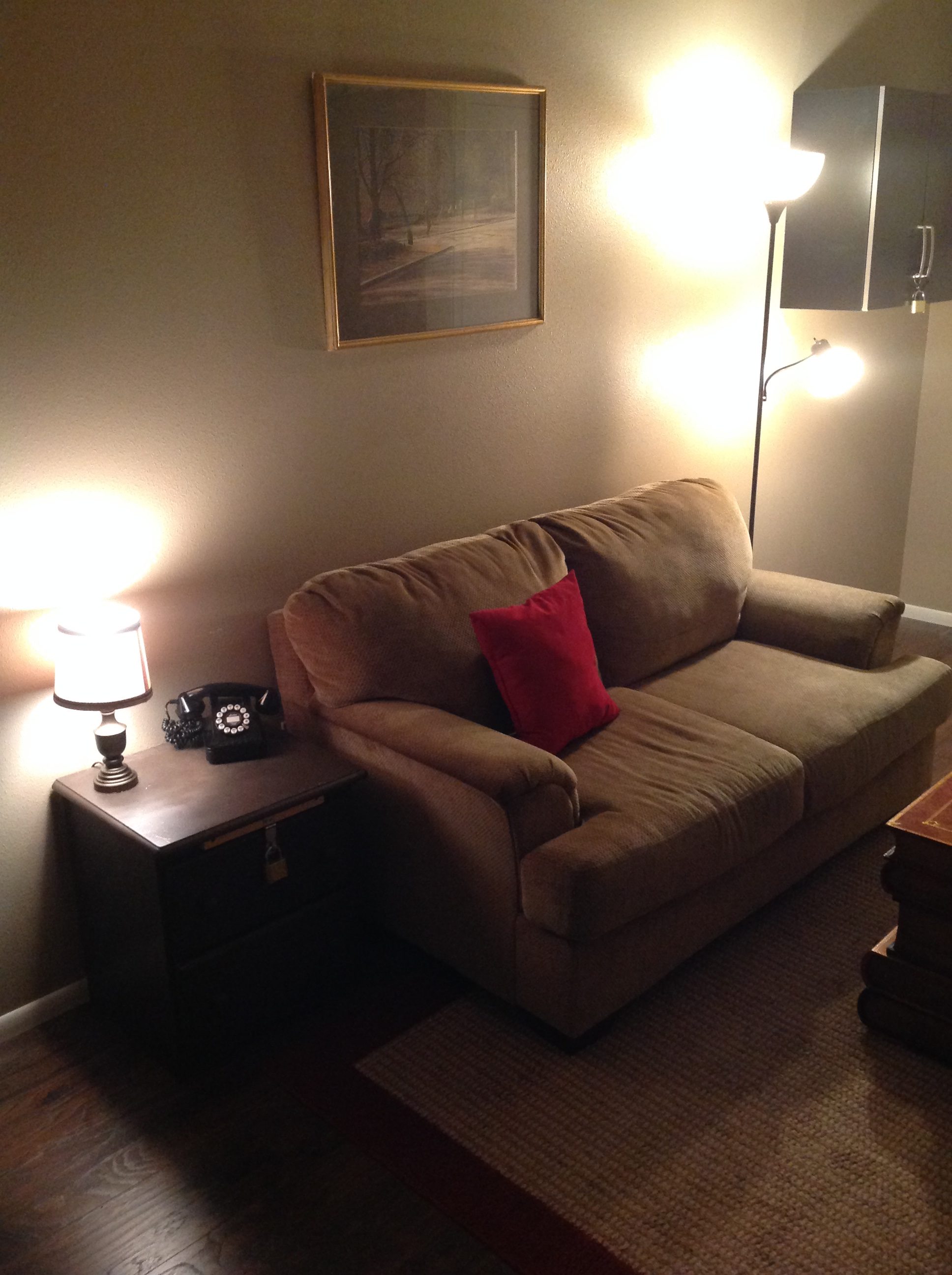 A shadow has been cast upon the once sunny town of Melville. Five people are missing, and it's beginning to look like something sinister may be afoot. Behind the white picket fences and manicured lawns lies a very dark secret that only one person knows, but who? One thing's for sure; you can't trust anyone in this town, especially not your neighbor.
Our team of very experienced Impossible Cold Case Solvers™ have been sent in to investigate after the town's lead detective goes missing. Now, as it so often is in our world, it's up to us to pick up where he left off and help solve this mystery. 
It's just another day in a too-happy-to-be-real little neighborhood, and though no one wants to talk about it, that also means just another murder to be solved. A ruthless serial killer is on the loose in this suburban utopia, and he's good – really good. Good enough to not be tracked, and good enough to never get caught.
Unfortunately for him, no one has solved more murders than we have – second only to the number of bombs we've defused and diamonds we've stolen, in fact – and now we're hot on this killer's trail!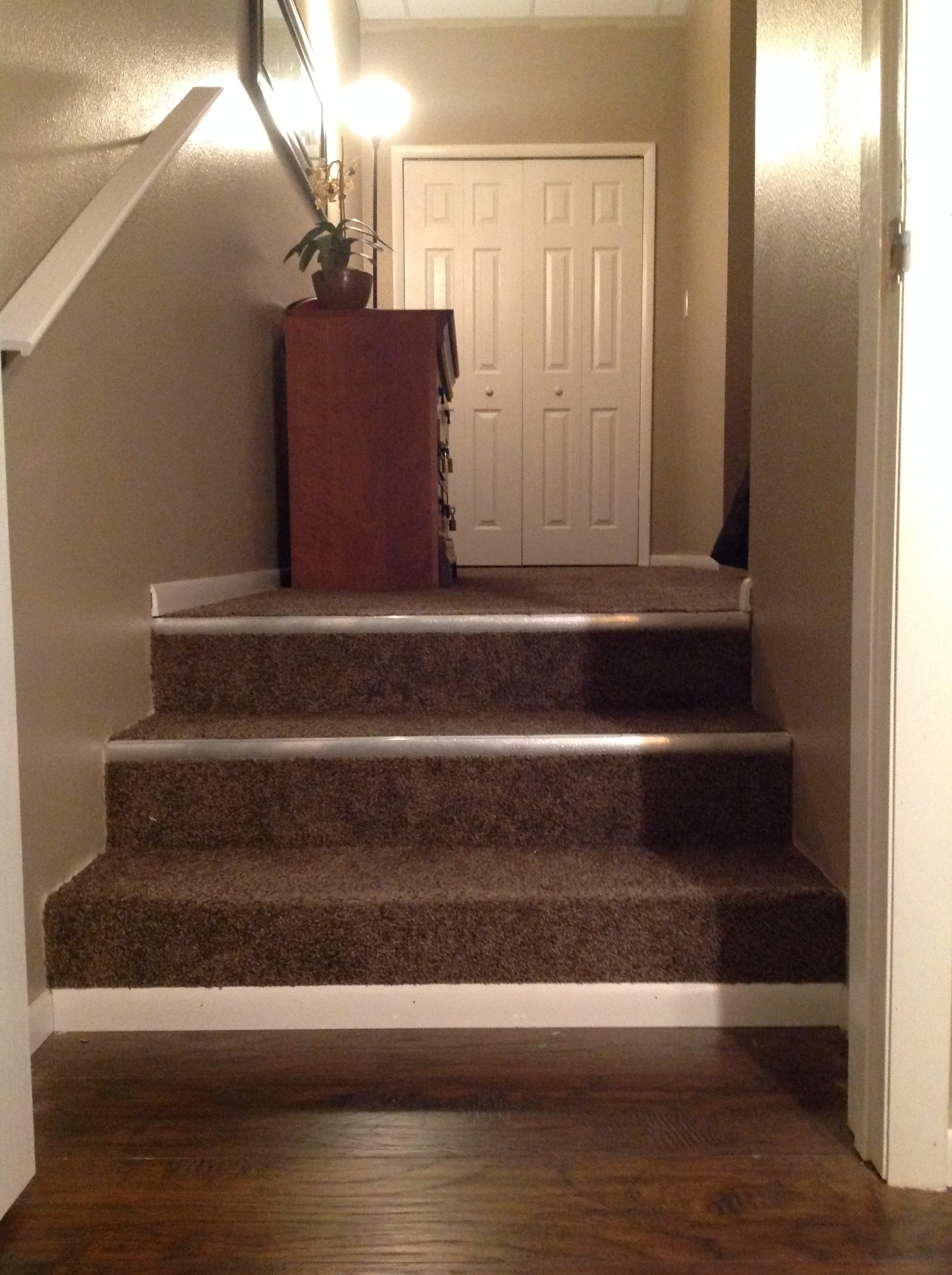 First impressions are a funny thing. At first glance walking in the door, it would give the impression that this is far more a small apartment than a home in a pleasant little neighborhood. Thankfully, that couldn't be further from the case. Progressing through this adventure opens more and more of the home to you, including a second floor bedroom (that yes, you climb a flight of stairs to get to!) and a well placed secret passage into the killer's lair.
This game exists in a fairly large footprint of space, which really makes it feel a lot more grand scale than you'd ever expect upon walking in the door to begin your mission. It allows for a comfortable flow that really enhances the gameplay, with some great "back and forth" moments between rooms.
Important to us, it's also decorated to feel like a home. Knick Knacks sit on tables. Bookshelves are full of books. Furniture is of proper scale and places realistically. Unlike many "home-themed" games that often go that route simply to make sourcing decor an easier task, Suburban Serial Killer successfully creates a mood wherein if you were dropped into the game blindfolded, you could conceivably believe you really did wind up in someone's actual home.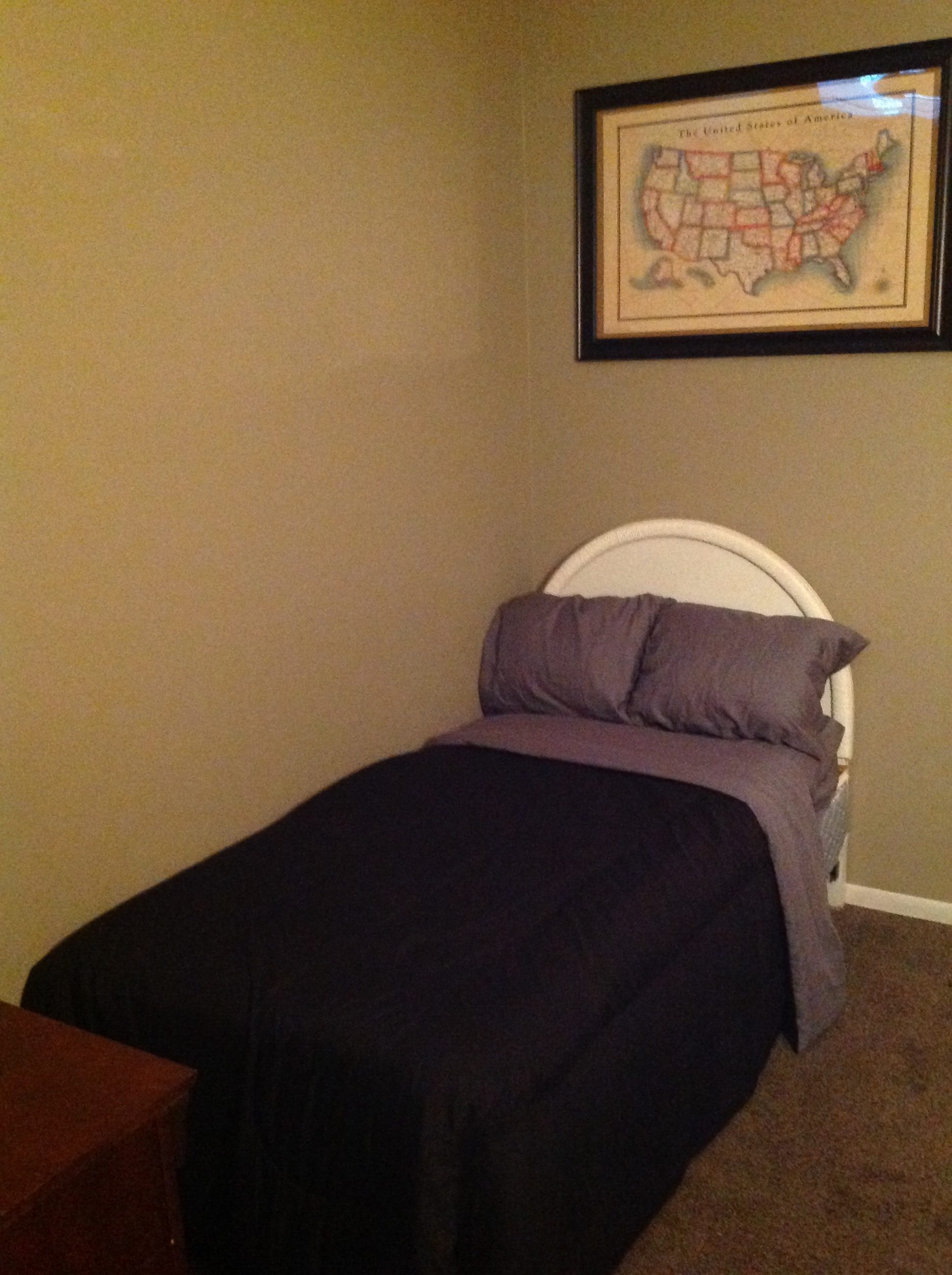 The puzzles strive to remain complimentary to the storyworld at all times. You'll find yourselves thinking like true detectives as you try to gather background information on the suspect, as well as uncover tidbits about his victims that make them – or their remains – identifiable. From a story flow perspective, this truly is a very enjoyable game.
Though some tech is thrown into the mix, at it's heart Suburban Serial Killer still relies somewhat heavily on four digit number codes – and while to be clear, that in no way makes this great game any less fun; it's just a bit jarring for the narrative that everything connects to a padlock. While I can live with lots of four digit number padlocks, if I'm being honest the one moment I could have done without was finding a giant word search as one of the final steps to solve the murder. While word searches certainly have their place in activity books to kill time during long flights, I'm just not a fan of finding that sort of thing in an Escape Game, and find it almost impossible to truly story-justify its existence. Again though and most importantly, word search or not, at the end of the day you're still leave with a fantastic game.
Without giving away spoilers, the climax of this game brings together pieces from the five different murders in a really authentic, albeit grisly finale puzzle that perfectly evokes the mood of a true-to-life CSI investigation. It's a fun moment that is both a solid game payoff as well as narrative resolution – something that oftentimes story-driven games somehow forget the importance of. And though it was a bit odd to have to reuse those pieces to solve a second unrelated puzzle step, at the end of the day its inclusion really enhances the immersion of Suburban Serial Killer's storyworld.


I wasn't sure how excited to let myself get prior to walking into another cold case murder game. Needless to say, I've seen quite a few of them, and they tend to blend together over time. Thankfully, Suburban Serial Killer is a notable exception to the trope. This game is fun from start to finish, and has a really solid game flow that kept our experienced group on our toes, right down to the last minute and change left on the clock in a true race-to-the-finish adrenaline rush.
Sure, I've seen quite a few murder investigation games at this point, but the truth is Suburban Serial Killer is one of my favorites from the genre. It does its best to draw the player into its world and give them an authentic-feeling experience.
Though the name will be familiar to our readers, Escape Room Entertainment is actually, in essence a brand new company. Through a licensing agreement with their original sister location in Melbourne, FL, they share the Escape Room Entertainment branding – but beyond the logo and the enjoyable quality of game play, that's where the similarities end.
Now don't get me wrong – I'm a big fan of both venues. Both are fantastic – but in different ways and for different reasons. This brand new Orlando location has a family/family friends connection to the original, but created each of their games from scratch on their own. It's very clear from the moment you walk into the door that each member of the Orlando team is doing this because they share the same passion for the Escape Game industry that draws us all to Escape Authority.  And simply put while speaking broadly, there's a noticeable difference in a game's flow when it's been designed by someone who is a fan of this industry as opposed to a businessman opening a new venture.
The Escape Room Entertainment – Orlando team has a clear understand of how games flow because they are fans of games just like you or I – and while that may seem obvious before launching your own attraction, in many cases from our experience, sadly, it is not always the case. There's just no doubt that for the Orlando market, this is truly a venue to watch. I think it's safe to say they'll likely have a very bright future, and continue to create games we talk about for years to come.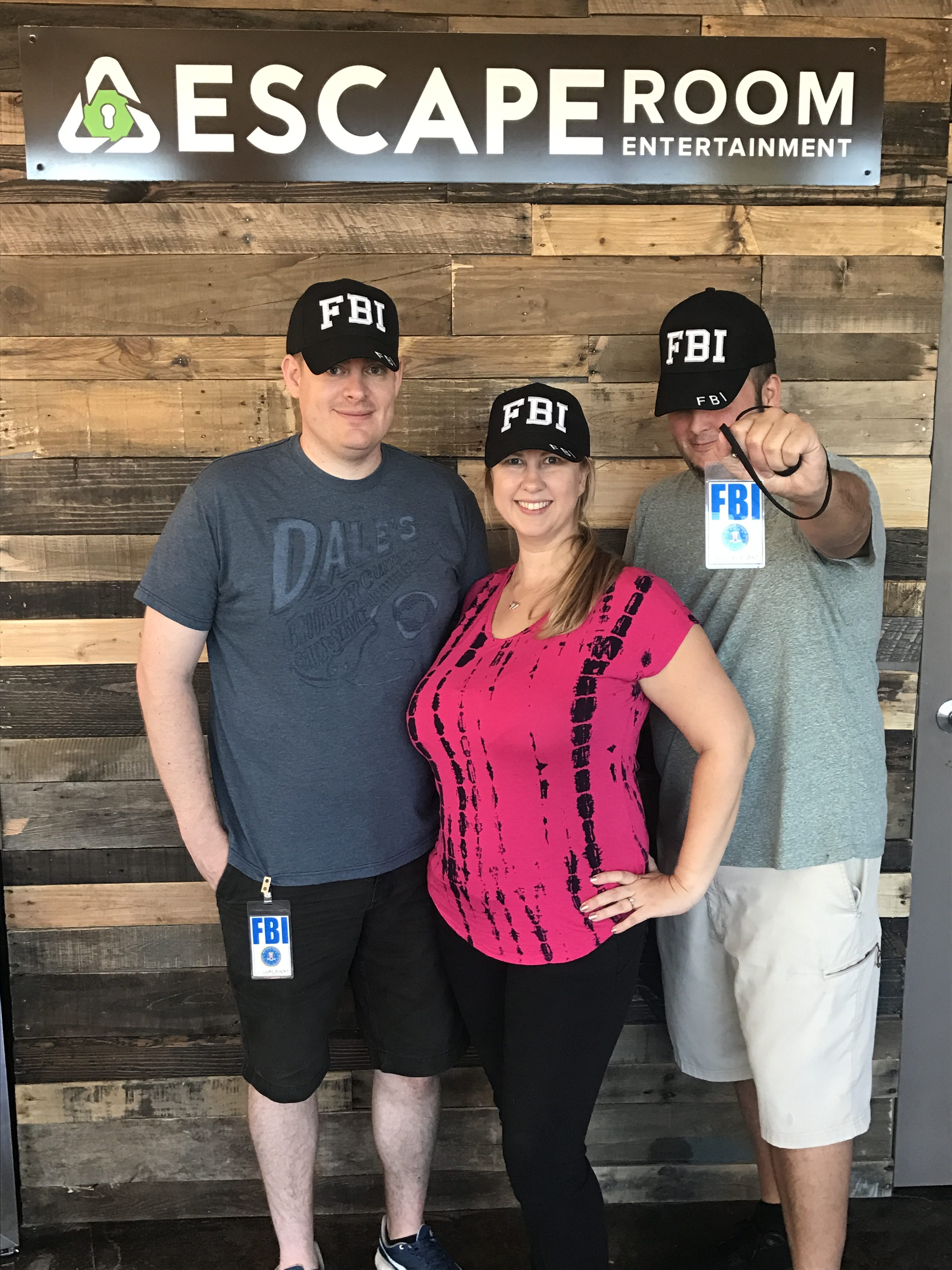 Venue:  Escape Room Entertainment
Location: Orlando, Florida
Number of Games: 4
GAME SPECIFIC INFORMATION:
Duration: 60 minutes
Capacity: 8 people
Group Type: Public / You may be paired with strangers.
Cost: $32 per person

We thank Escape Room Entertainment for inviting us to play this game. Although complimentary admission was generously provided, that in no way impacts the opinion included within this review.
Summary
Reviewer
Review Date
Reviewed Item
Escape Room Entertainment - Suburban Serial Killer
Author Rating