RATING: 3 Keys          RESULT: Win          REMAINING: 6:48
Someone has stolen Christmas, and it's not who you're thinking!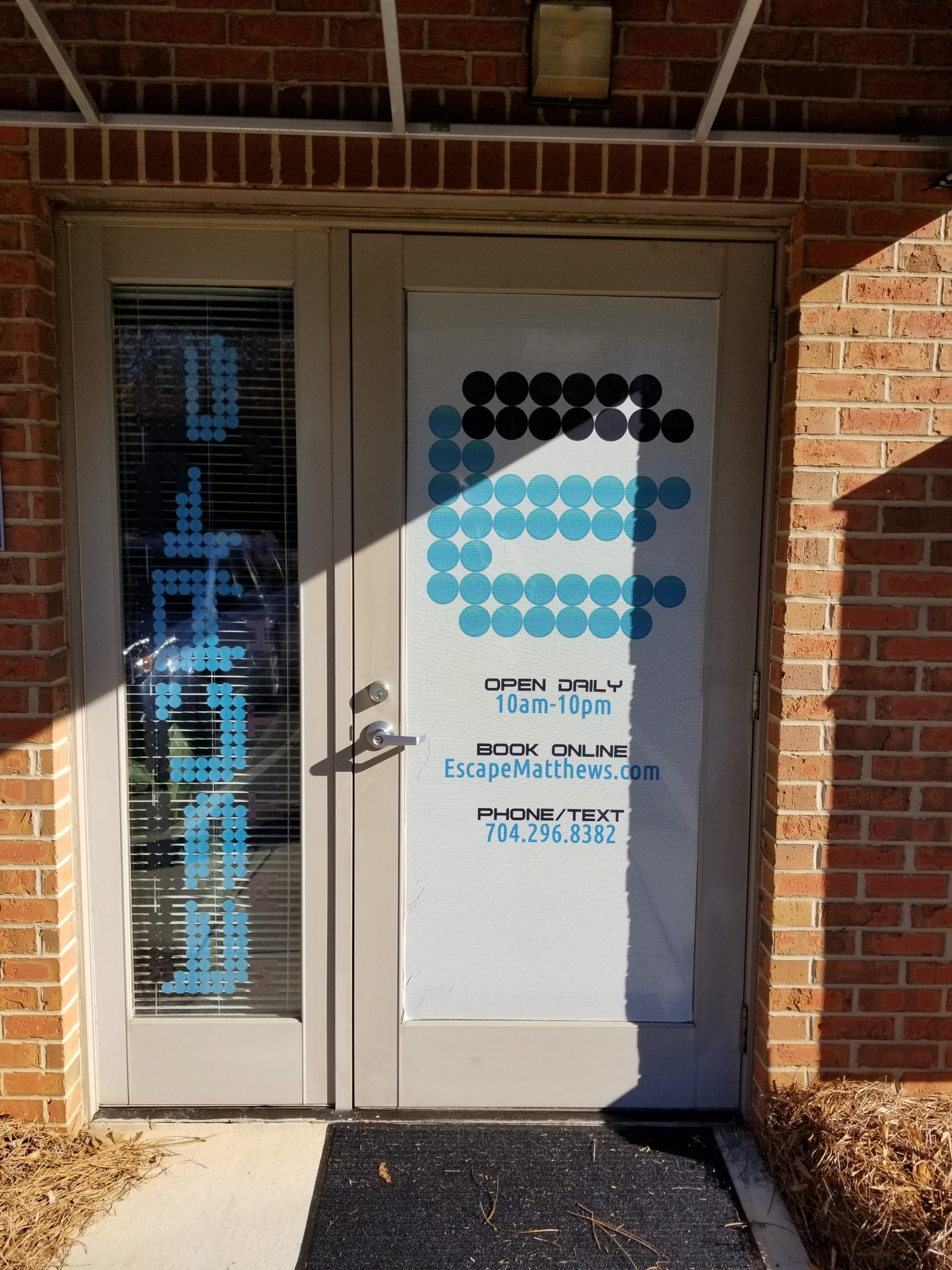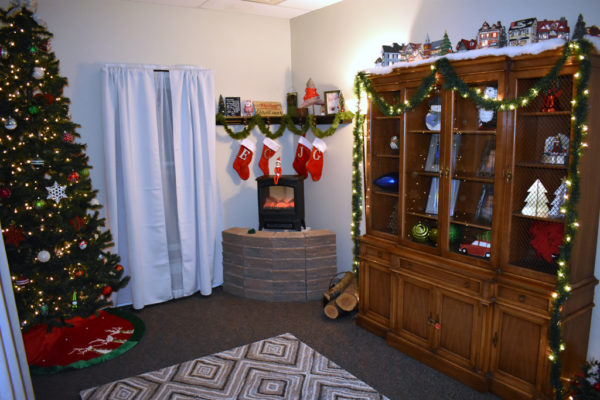 'Twas the night before Christmas and all through the house, the whole family was bickering, but who knows what about? One by one they went out for some air, and when they returned the presents were bare. You have 60 minutes to figure out Who Stole Christmas and help save the holiday spirit for the family!
This time, we are off the hook from making sure our name is not on Santa's naughty list. This time, our mission is to discover the identity of the jerk who has taken all the Christmas gifts right out from under the tree. And, sorry to disappoint you: it's not who you think. No such luck that it's going to be that easy. We will have to follow the gingerbread crumbs all the way to the end of this mystery and solve this holiday whodunnit in order to save Christmas.
It's a Christmas room. What can we say? It looks, feels and smells like Christmas, so we were feeling pretty immersed in the story. The experience felt festive and true to the season throughout, though the story unfolded in lurches and didn't completely stay on track at every point as we would have liked.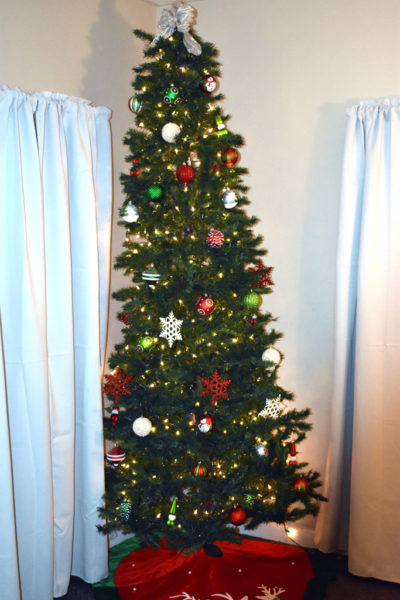 Hey, it's Christmas! No big surprises here as far as what the décor of the room is. It's pretty much what we expected: a Christmas tree, stockings, nutcrackers, tinsel, some snow critters, and even a toasty little fireplace.
Although the venue is working within the obvious confines of the office space, the scenery could actually be any average living room decorated for the holidays, minus the obvious lack of a couch and a TV. It is fair to say that it would be challenging to pull off some highly-immersive themes in this same space without some scenic heavy lifting and major modifications to the room. But, for this theme? It works just fine for us.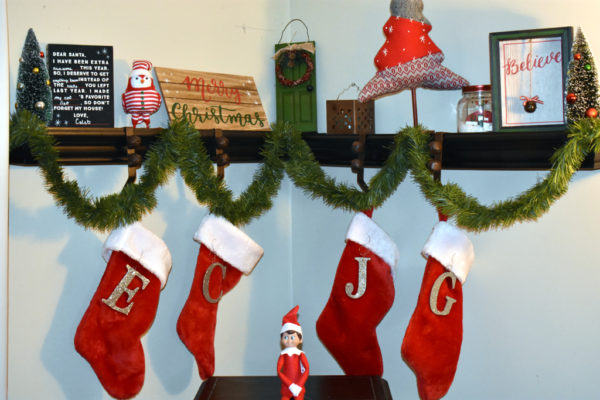 The ornaments and decorations in this experience are pretty sparkly, but the puzzles are where this room really shines. There were not a lot of opportunities to use the searching skills we've honed up until now. Instead, we put our five senses to work to truly get a taste of the clues and advance through the linear gameplay.
Younger players should have a blast with a few of the puzzles in particular that are fun and festive – and perfectly suited for participation of all ages. They may even get some great advice for how to make the most of all those Christmas cookies that doesn't involve putting on the pounds!
There is a respectable mix of story-themed puzzles throughout, and the difficulty level naturally increases as players proceed. Fittingly, though, things never become overly challenging, as this game is meant to be a family adventure after all. If you do get stuck, don't sweat it. All you have to do is Skype with Elf Central to get a hint.
The overall technology used doesn't get too advanced, either, and seems very appropriate for the room. There is a good balance of locks, keys, and some cute low-tech implementations here and there that play nicely with the storyworld they've created.


In the end, don't worry if you don't figure out Who Stole Christmas. You won't get a lump of coal in your stocking, but you'll likely have a ton of fun! This game is sure to renew that holiday spirit, which reminds us of what Christmas is really all about. A textbook combination of quality family time and pleasurable escape room play time are all that is needed to get what you want on your Holiday (escape room) list.
Just don't have so much fun with the ones you hold dearest that you forget all about the fact that the Christmas gifts are even missing in the first place – and after all, isn't that the whole point?
Merry Christmas!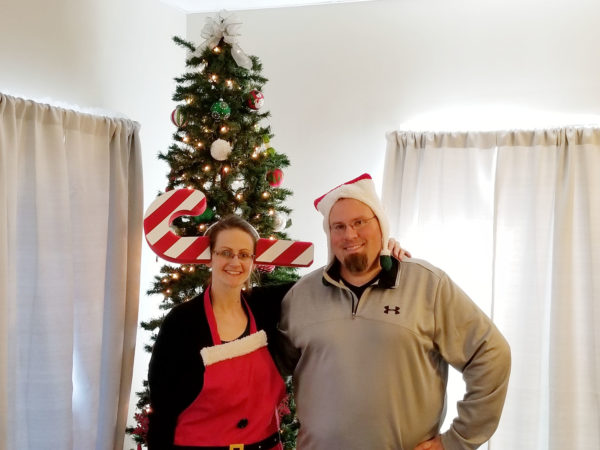 Venue:   Escape Matthews
 Location:  Matthews, NC
Number of Games:  3
GAME SPECIFIC INFORMATION:
Duration: 60 minutes
Capacity:  2-6 people
Group Type: Public / You may be paired with strangers.
Cost:  This venue has closed.
Summary
Reviewer
Review Date
Reviewed Item
Escape Matthews - Who Stole Christmas?
Author Rating