RATING: 2 Keys         RESULT: Win          REMAINING: 12:00
In this darkest of dungeons our LED candles were unable to illuminate puzzles beyond our comprehension.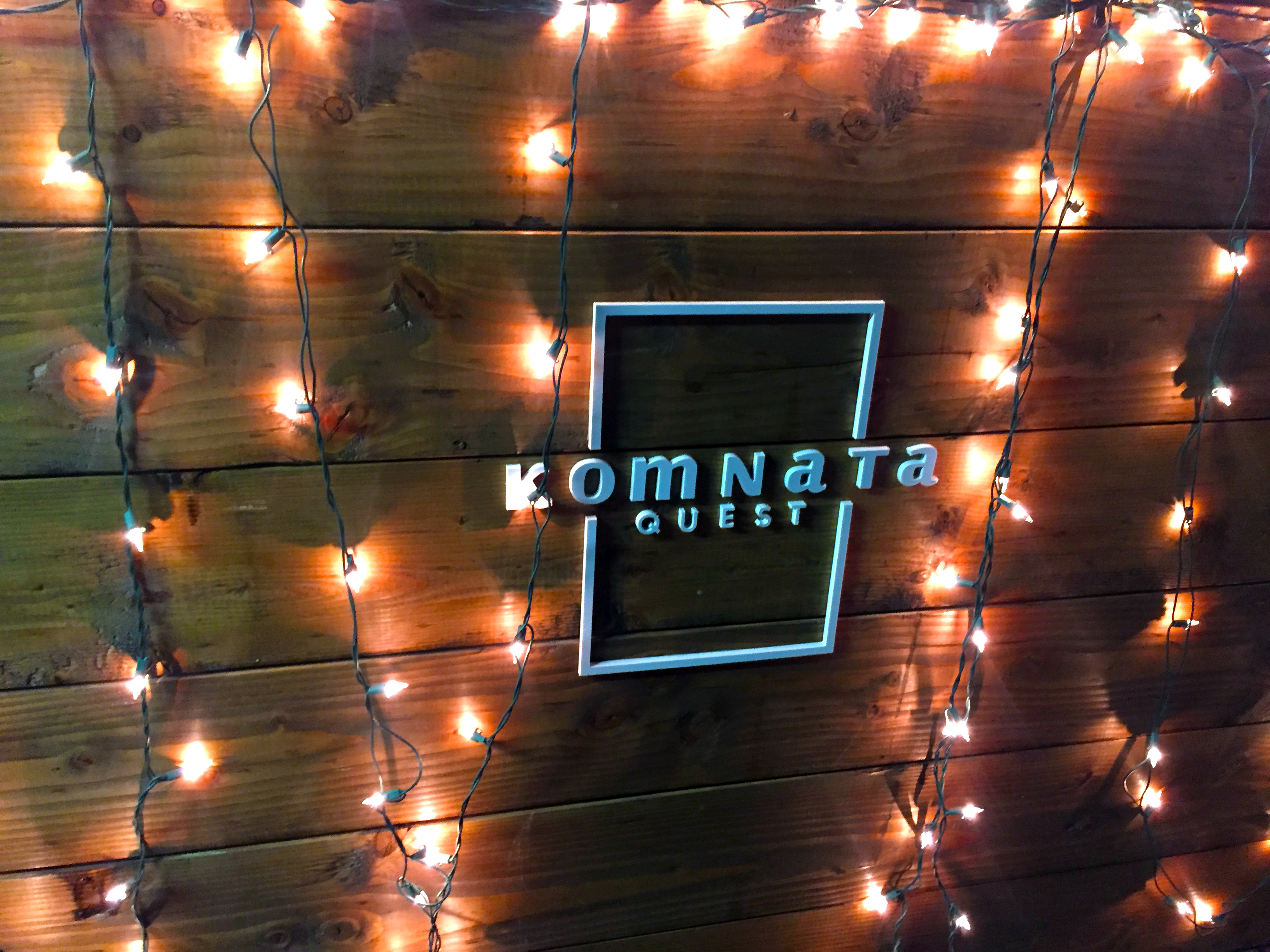 The legend of St. Angelo's Castle is as follows, "Thousands of innocent victims of the Great Inquisition have spent their last hour in this very dungeon. Every prisoner sentenced to capital punishment was given the chance to save their own life; each locked in this dungeon filled with puzzles and mystical secrets. Historians say only one person managed to escape this gloomy place. He was a sculptor that reached the heights of the jewel craft. No one else has been able to make it out."
Blindfolded, and wearing medieval robes, we were lead into the dungeon and placed in our cells. Upon removing the blindfolds, we found one member of our group in a more precarious predicament than the rest of us. This small bit of role-playing added a fun immersive-like element to the storytelling. Although, the actual execution was a bit clumsy as the game master needed to individually place the three of us in our positions—a task that took several minutes and diminished the tension.
The rest of the game plays like a medieval themed prison break experience. Get out of the cell, follow cryptic notes left from a potentially insane former inhabitant, and ultimately escape the dungeon. The jeweler/sculptor character mentioned in the pre-show does play somewhat of role as the person who left the notes, but the notes really only serve as skim-able content for clues.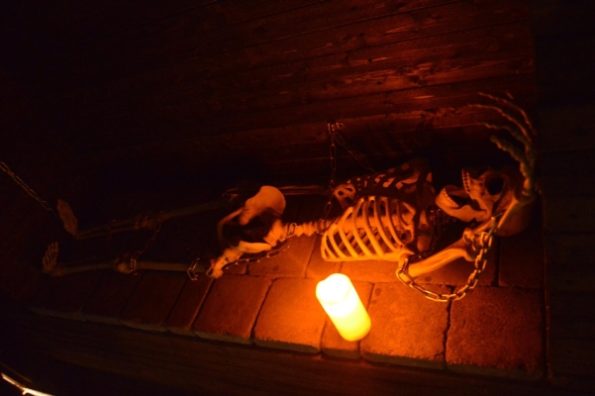 This is lighting with darkness. The only illumination in the game are small LED candles that really only work when the candle side is held directly next to whatever is to be lit. It's a fun way to have to work through the game, but in some moments that required heavy searching of the space it became frustrating trying to find that one last item knowing if only we could see better we could find it. Coming into the room with our eyes fully adjusted to the bright afternoon sun also made it take several minutes before we could see any semblance of shapes in the space.
Stone walls, wooden doors, and iron cages made this dungeon feel authentic. No vinyl brick wallpaper here. Throughout the rooms are the requisite trappings of medieval dungeonrey that give the space a real sense of place. The game's actual footprint felt much smaller than Komnata Quest's other offerings.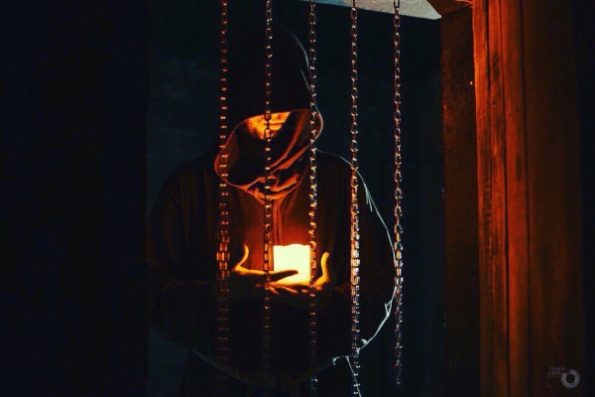 After playing some really great escape rooms from Komnata Quest, we had high expectations, but the puzzles really let us down in St. Angelo's Castle. After freeing ourselves from our cells, it took us an incredibly long time to solve the puzzles required to move us into the second room. First it was an issue with finding a hidden element, and then it became a problem of even figuring out how to input a solution once we had determined the answer. We reached a real frustration point in this first room, and decided to ask for a hint.
Surprisingly our game master refused to give us any hints. We were somewhat shocked because we had the same game master in our previous three games and hadn't ran into this issue before. After some more "Head meet Wall" struggling we got slightly closer to the answer, but still ultimately needed a final push from the game master.
Later we hit another road-block puzzle that seemed to defy logic and needed very specific instructions to make work. It's core issue lay in that there was not any feedback when inputting an answer. So, perhaps your answer is correct. Perhaps it is wrong. There's no way to know unless you do an action perfectly.
The last puzzle of the game did involve a clever and unique moment for guests to play out that ended the game on a better note, but it wasn't enough to make up for all the other puzzles' shortcomings.


St. Angelo's Castle has a fun premise of a dungeon escape that's complemented with some decent scenic quality, but non-intuitive gameplay keeps this game shackled up. Escape Rooms are about puzzles and working through challenging situations. Without that core component, the rest just falls away.
We really were surprised at the lower level of quality in St. Angelo's Castle as compared to the other Komnata Quest games we played. It's also troubling that this game appears to be the most replicated across their chain of locations. Perhaps it is one of their earlier efforts at creating escape rooms and that's why the gameplay is so clunky? Either way, a trip to Komnata Quest would be much better spent outside of the dungeon.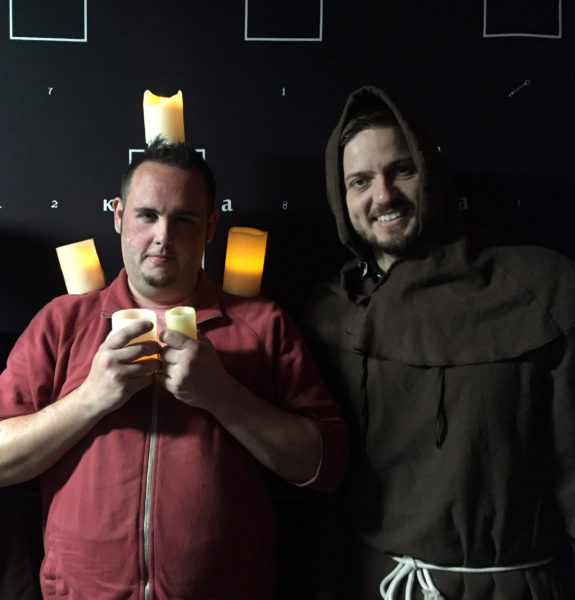 Venue:  Komnata Quest
Location: Long Island City, New York
Number of Games: 1
GAME SPECIFIC INFORMATION:
Duration: 60 minutes
Capacity: 5 people
Group Type: Private / You will not be paired with strangers.
Cost: $28 per person Weekdays / $38 per person Weekends and Evenings
Summary
Reviewer
Review Date
Reviewed Item
Komnata Quest - St. Angelo's Castle
Author Rating