RATING: 6 Keys          RESULT: Win          REMAINING: 17:36
An abandoned shack deep in the dark Louisiana Bayou dripping with voodoo magic seems like a totally sensible place for us to wander into. Oh and vampires live in its basement, so there's that.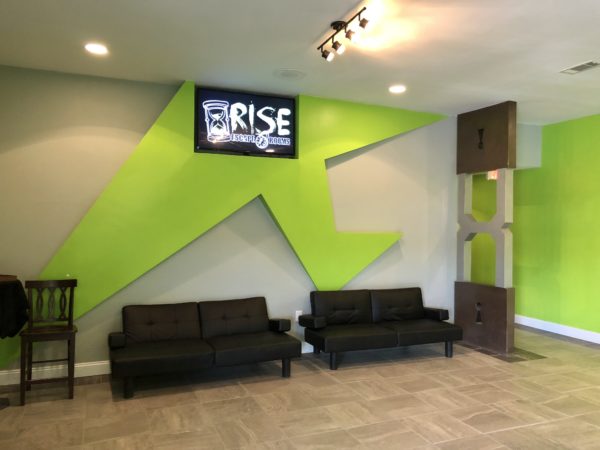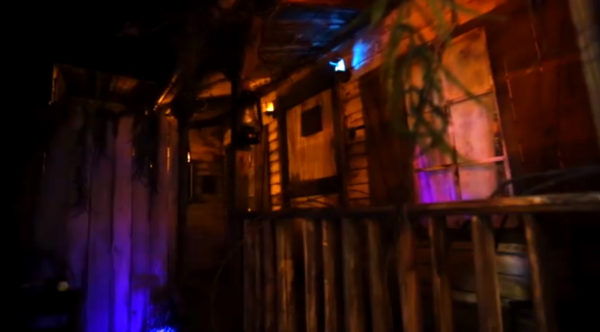 Deep within the swamps of Southern Louisiana lies a crumbling shack rumored to have been home to the wood witch Magdalena Cazelar and her coven of mystical sisters. The cabin has been long since abandoned, masking secrets of mysteries untold. Centuries of age old magics set to waste after the ominous night that the pagan troupe found itself set to ruin — vanishing into the blackest of nights. There has been no known life breathed into the walls of the chambers… Until now…
Haunted by recurring dreams of the spiritual sort, you have found yourself drawn to such a place. Summoned by the High Priestess herself as the coven's own herald of fate, her spirit has chosen you to heed the call and to finish a deed 200 years in the making. For on the eve of this night, the most wretched of the witches immortal enemies shall once again rise from his spellbound graves to wreak havoc upon the unsuspecting souls.
Only those most worthy may gain entry to the coven of the five witches. Decipher their sacred spells and attempt to send the Vampire Patriarche to his eternal resting place before nightfall.
Imagine seeing a place in your dreams – or nightmares, really – visions so vivid that you know every last fence post outside. You know how to get in. You know the secrets it hides. But you don't know why. A dilapidated shack hidden deep in the shadows of a Louisiana Bayou. Imagine knowing how dangerous the entities were who once resided within. Imagine knowing how much more dangerous the soulless spirits are that still lurk underneath.
So like, you'd obviously go check it out, right?
I hope so, or we wouldn't have very much of a story to tell. Drawn to a world of darkness that haunts our nightmares without explanation, we cross from the world of urban explorer and find ourselves trapped in the center of an unholy battle between voodoo coven and the only thing that could strike fear in their dark hearts – bloodthirsty vampires.
Well we're here, so it's certainly too late to turn back now. And with the witches gone for two hundred years, either we figure out how to master their mystical spells to defend ourselves against the vampires lurking below the floorboards or become their next warm meal.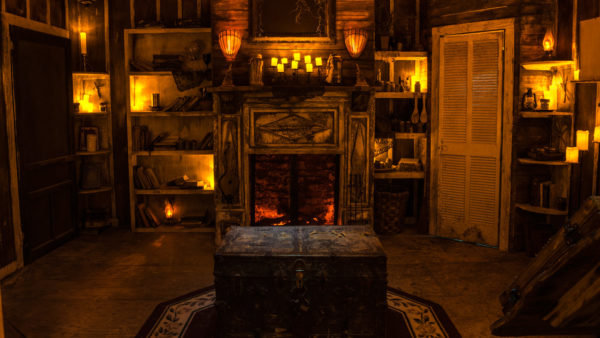 The team behind RISE Escape Rooms is the very same that heads up the renowned haunted house of the same name. As such it should come as no surprise that the scenic attention to detail within Spellbound would be stunning. But even walking in with the loftiest of expectations, we found ourselves, well, spellbound by how jaw-droppingly incredible and immersive this dark world was.
Beginning in the Bayou outside the shack, there's simply no question that we're "outside" in the middle of a black night. One instantly gets the sense that there could be gators lurking in the weeds – and might even instinctively swat away mosquitoes that would feel right at home.
Climbing the stairs to the porch, the planed boards literally creak under our feet. The paint is pealed and chipping all over. There's a very real possibility that if we don't walk with caution, our next step could find a foot break straight through the deck below.
Inside the shack feels no better. In fact it fells significantly worse. An uncomfortable mix of abandoned yet alive, this place hasn't seen a living soul in hundreds of years – yet candles still flicker in the crisp night air, seemingly unwilling to melt away. Every last shelf is littered with a hoard of occult objects – many of which would pretty clearly result in a curse on you and your loved ones should you so much as lay a finger upon it. Magdalena's shack carries an impossibly unwelcoming aura that's impossible to not become immersed in – whether we want to or not – yet it is here we must stay lest we face a much bloodier fate below.
And once it's time to battle the Vampire Patriarche, an incredible secret passage gives way to his underground world – with it giving way to any last hope that remains inside us. This hidden basement, sealed away and left to rot is filthy, crumbling around us yet so clearly still alive with the darkest form of evil. Rotting wooden coffins line the walls, giving clear indication that the Patriarche is far more powerful than just an army of one. And in the center of the room, the largest of the coffins holds our sleeping nemesis – sleeping for now; and for not much longer.


Spellbound's puzzles are as utterly enchanting as its mystical storyworld, and each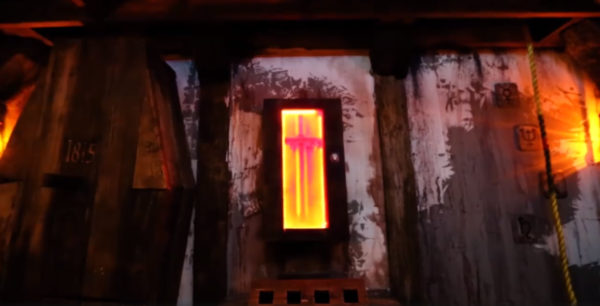 flows organically in the setting of its respective location within the game. Outside the shack, all effort is focused on breaking in – the second of many poor choices we'd make on this evening (second only to arriving in the first place, that is.) Tasks feel gritty and real – and constantly leave us to wonder if we really should be doing this.
Inside The High Priestess' shack, Spellbound's magic begins to come to life – quite literally all around us. Each of the five witches who once called this coven home some two hundred long years ago was deeply connected with the sacred elements of the earth – and their spells of protection depended upon those powerful bonds to protect the coven as a whole from the vicious vampires lurking below.
Now fate looks to us to cast those very same spells, which, of course, means the non-enchanted among us need to learn to use magic in the first place. Don't worry – an ancient spell book will help.
Each of the five witches has their own puzzle track, so to speak, offering a satisfying non-linear gameplay within the shack that creates milestone moments of casting their respective protection spells. Once all five our cast, it's time to lurk into the dark underworld.
It is here that we must vanquish the four vampires and their Patriarche through a series of clever and heavily story-driven physical puzzles, interlinking both their coffins and their soulless fates before ultimately driving a stake through their dark ruler, freeing this curse once and for all.


RISE Escape Rooms has long been one of the most talked-about venues out there, but it's off-the-beaten-path location made it difficult to visit as soon as we would have liked. But once we arrived to this field in the middle of Louisiana, what we found not only exceeded those lofty expectations but resulted in several new world-class escape games being added to our "who's who" list of industry favorites.
And within the genre-shattering world of RISE Escape Rooms, Spellbound was unquestionably our favorite.
Unfortunately RISE will be shifting focus to their first passion – the seasonal haunted attractions which serve as the site's namesake – resulting in RISE Escape Rooms being returned on January 31, 2019. But all is not lost for those who were unable to experience Spellbound first hand. Another official version of this game – designed and installed by the same team behind RISE continues to operate at MindSpark Escape Games. And though Tempe, Arizona may be a bit of a lengthy airboat ride from the bayous of Louisiana, this is one eternal curse that's unquestionably worth breaking.


Venue: RISE Escape Rooms (and MindSpark Escape Games)
Location: Tickfaw, Louisiana (and Tempe, Arizona)
Number of Games: 3
GAME SPECIFIC INFORMATION:
Duration: 60 minutes
Capacity: 8 people
Group Type: Public / You may be paired with strangers.
Cost: $28 per person

We thank RISE Escape Rooms for inviting us to play this game. Although complimentary admission was generously provided, that in no way impacts the opinion included within this review.
Summary
Reviewer
Review Date
Reviewed Item
RISE Escape Rooms - Spellbound
Author Rating