RATING: 4 Keys          RESULT: Win          REMAINING: 29:58
This Senator's got something to hide. We're on the case to uncover his true nature.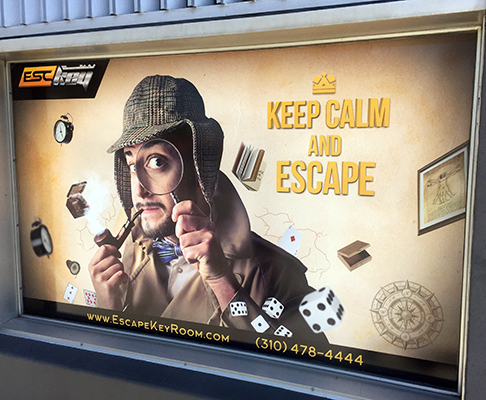 A high-ranking US senator is working to pass a mysterious new bill, but everyone who looks into the matter has gone missing. You've been tasked with breaking into the senator's office while he is away at a meeting to steal a copy of the bill. Some complications might just pop up along the way, and players will soon discover this senator has much more to hide than just a piece of paper.
60 OUT has created a quite original and enjoyable storyline for this game.
Throughout playing, we felt immersed in the story world and that we really were uncovering a mystery. This is also a great twist on the "escape room in an office" trope. Usually those games stretch to apply a story to an existing space. That is not the case with The Mystery of Senator Payne. From photos taken with dignitaries to campaign posters, players see hints of the world all around them, and the intrigue extends all the way through the game's finale.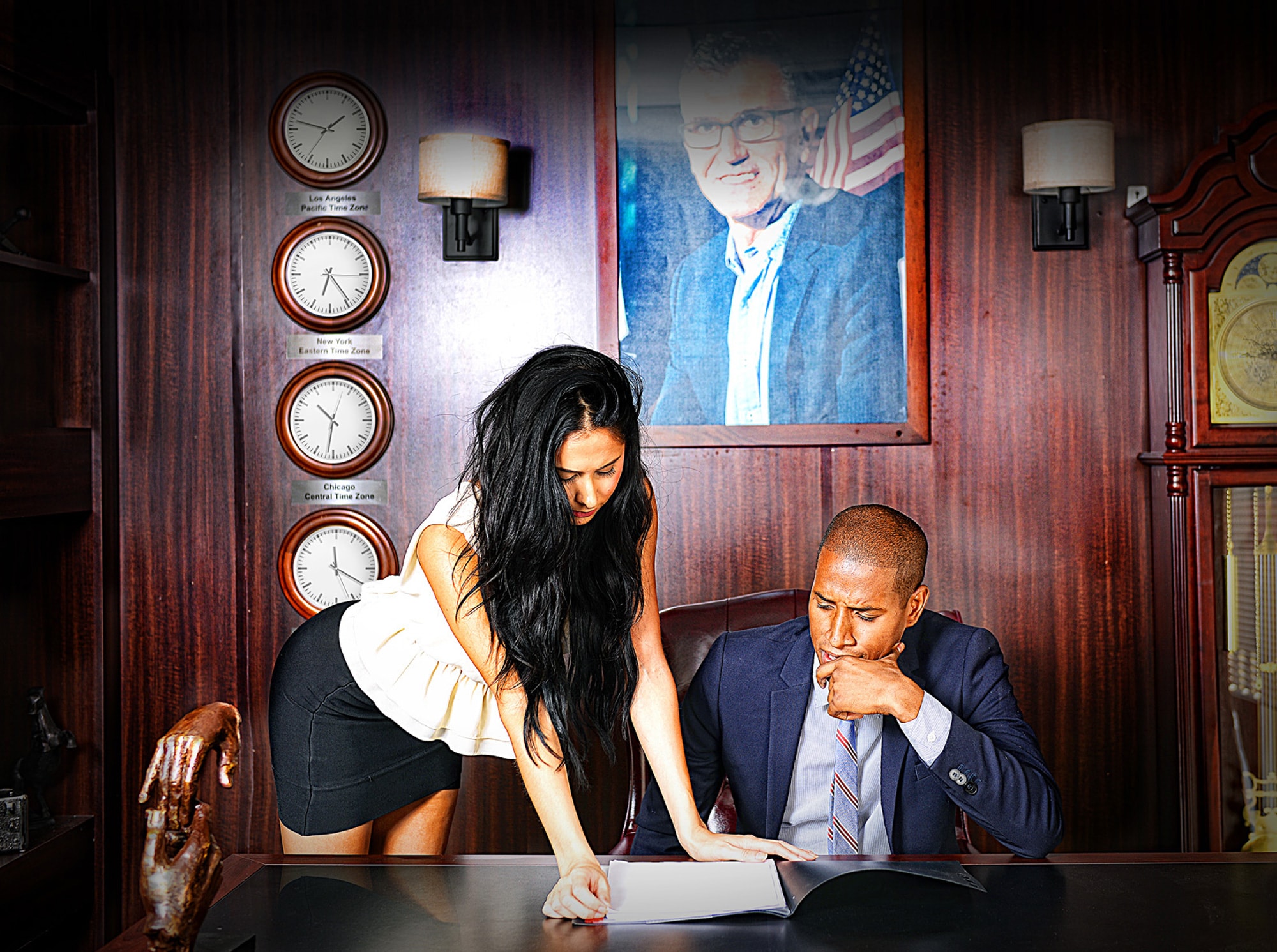 The game takes place across two rooms. The senator's office and the senator's… place we won't speak of. The office is full of little objects and artifacts that tell a story about Payne allowing the players to feel like they are piecing together a story of who this man truly is through the act of investigating. It's a believable space for players to explore.
The second room has a more… eclectic palate and should come as somewhat of a shock to players upon discovering it — all by design.
Objects interact with each other in surprising ways and trigger some cool effects.
Scenically the room is more sparse than it needs to be. A few extra pieces and some visual modifications to one show piece in particular would help to give 60 OUT the highest of ratings.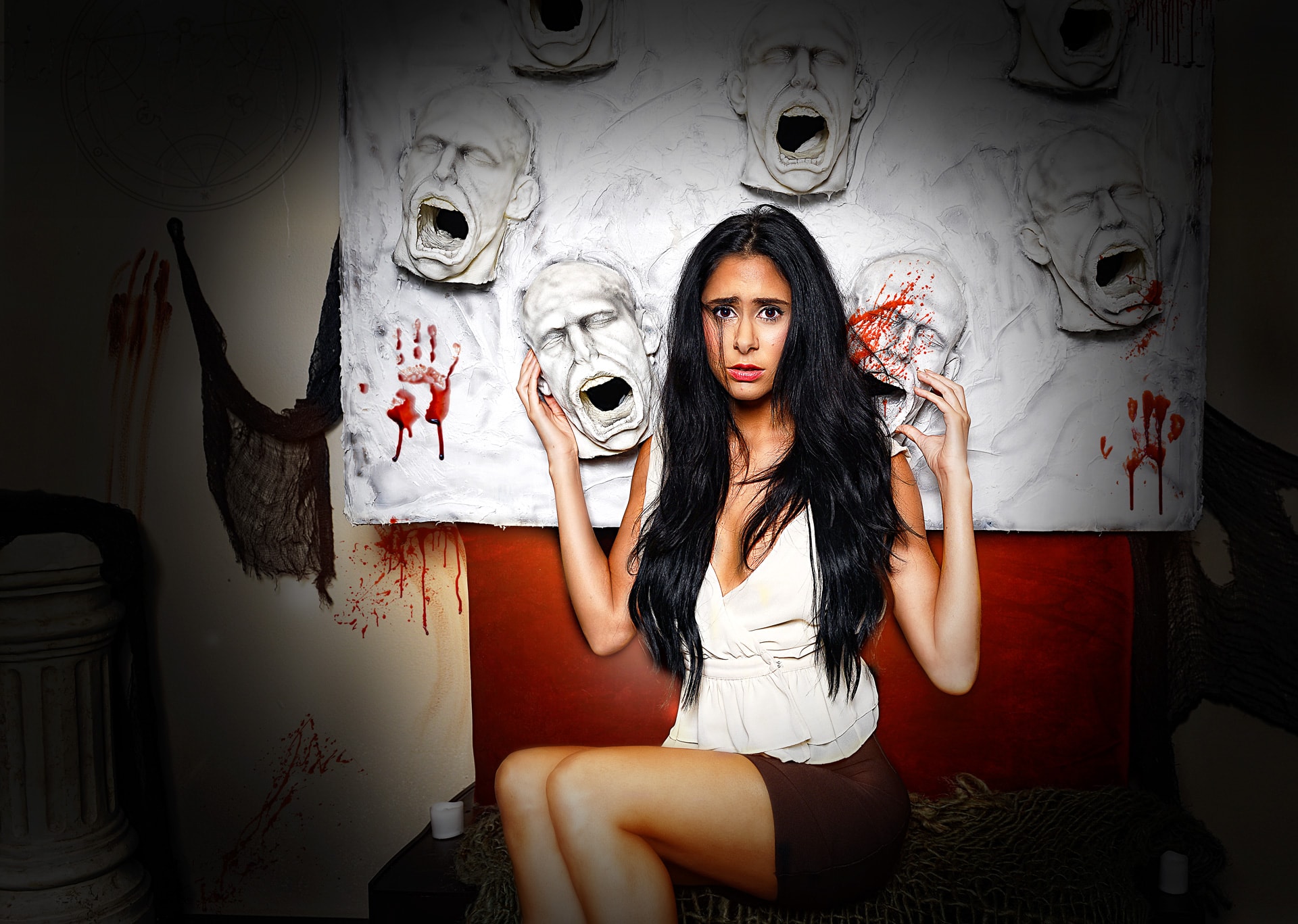 The Mystery of Senator Payne was one of the first rooms in Los Angeles to heavily rely on sensor-driven puzzles. With the exception of one wall safe, all puzzles involve physical objects and actions.
Everything felt intuitive and we had a great flow through the game. There's something magic about being on a roll from step to step and each time being rewarded with some new object or indicator.
We only wish there were more puzzle steps in the game so it could have gone on for longer.
In the second room, a few puzzles required actions that should excite players because of their unique aspects. We want to avoid spoiling these surprises, but rest assured you'll probably never do some of these activities again.


60 OUT's The Mystery of Senator Payne is an incredibly enjoyable gameplay experience. We moved quickly through the game's well-designed puzzles and loved every minute of it. We would have liked there to be more steps and challenges along the way to make the game longer, but the game that is offered is one any player will enjoy.
The prevalent use of sensor and object-driven puzzles sets 60 OUT apart from the masses of "key and combination" based games. As time goes on, the games that will see continued success are the games that create unique puzzles and interactions like 60 OUT does.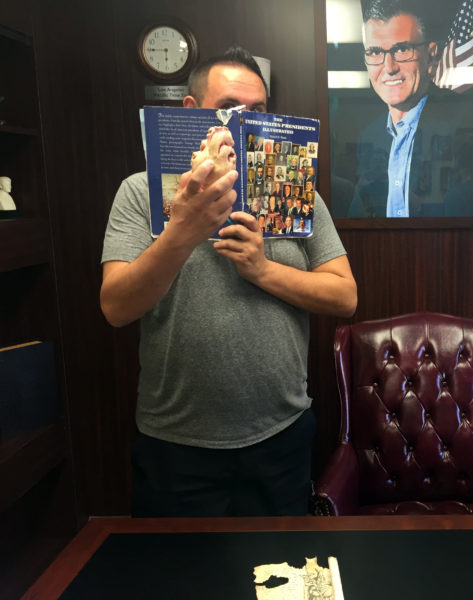 Venue:  60out
Location: Los Angeles, California
Number of Games: 2
GAME SPECIFIC INFORMATION:
Duration: 60 minutes
Capacity: 6 people
Group Type: Private  / You will not be paired with strangers.
Cost: $120 per group

Escape Authority readers save $10 using code 60OUTEA 
Summary
Reviewer
Review Date
Reviewed Item
Author Rating