RATING: 3 Keys          RESULT: Loss          REMAINING: X:XX
The secret is … there is no secret at the school.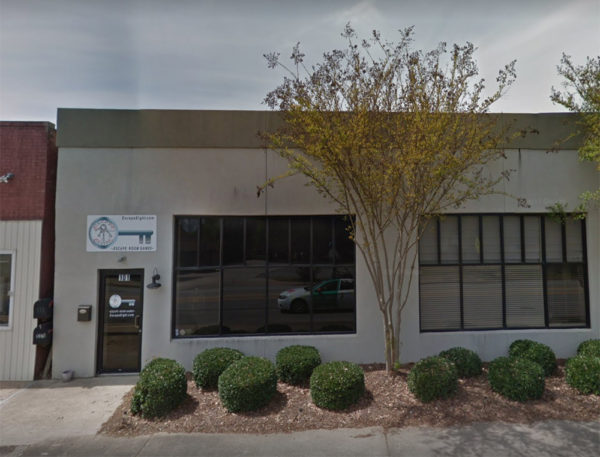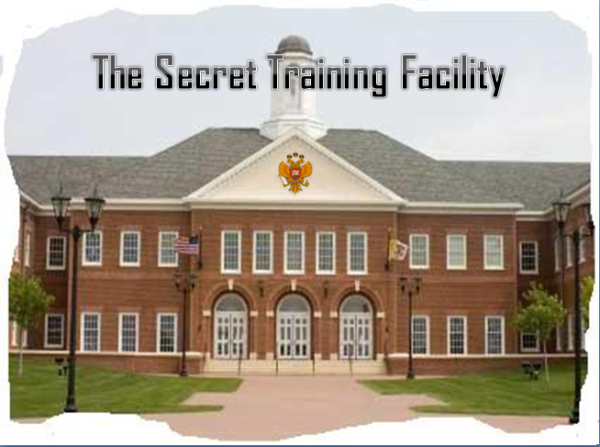 There have been rumors for years about a secret government training facility in the local school. You are here to learn the truth behind the rumors. Your investigative team will have 60 minutes to find the evidence that will lead to the truth before you are discovered.
We do not know why a secret government training facility would be hidden inside an elementary school of all places, but nonetheless persistent reports have been buzzing around town that one is. Now, we've always been under the impression that the government is pretty skilled at hiding the locations of very important sites, especially when it could expose the identity of covert operatives. To put the matter to rest one way or another, we've been called in to inspect the school for any signs that the whispers have been true all along.
Escape Eight brings The Secret Training Facility story to life by immersing players into a convincing school setting. The age group appears to be early elementary grade school, so the fear that immediately struck in our hearts is this: someone is turning children into highly-trained and deadly covert government agents. Perhaps these allegations are true, or maybe some adults are just using the location after school for a quilting circle and it's relatively harmless. Regardless, that's about all the information we have been given as we are sent off on our mission.
We would like to have seen the story in The Secret Training Facility played out a bit more throughout the journey. The fact is by the end, we still weren't sure if we ever found out if it was a secret training ground for spies, another branch of the government, or best yet: a superhero training facility.


The Secret Training Facility is built on a elevated floor, rising out from the ground level and topped by a nice wooden finish. The space itself is divided between two areas that serve as a split start for the game: the classroom and the office. Upon entering the schoolroom, players are immediately flung – whether it be nostalgically or nightmarishly – back into their early childhood schooldays. Memories of bullies, passing notes, and sweaty, post-recess clothes came flooding back as we took in the education-themed setting around us.
A herd of classic school desks face a large chalkboard serving as a backdrop to a teacher's podium. A variety of educational books, charts, and provisions adorn the walls.
The office side of the adventure is fairly standard and what any experienced player has seen time and time again in a room's scenic offerings. A desk dominates the space, providing a standard office focal point and a "perfect" place to hide stuff. Around the perimeter are some interesting pieces, both custom-made and purchased right off the production line – or even better, recycled from the local flea market for some additional visual character. We did find ourselves wondering why this mystery hasn't been solved yet. Judging from the surroundings, surely some detective or even perhaps Sherlock himself must work here and could have taken the case.
In between the two sections is a sideways, mini-room which serves as the corridor in between the area once access is granted. However, it is somewhat of a wasted space and does not offer anything additional to the experience beyond initially separating players.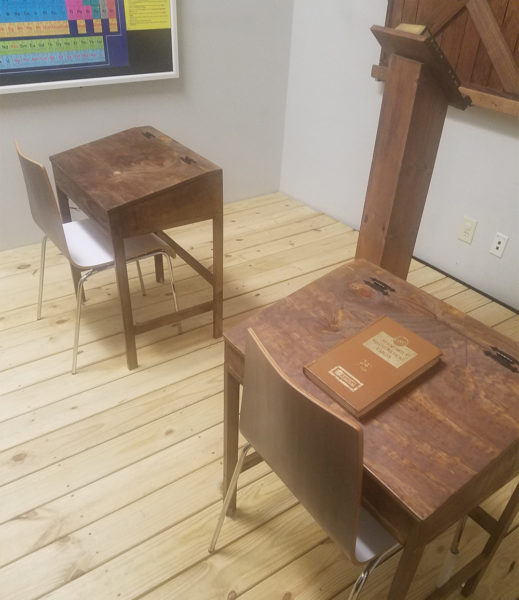 The office and school room areas serve as the locations for the split start for The Secret Training Facility. The beginning step which requires players gaining access to the other side did not prove to be a difficult one, and novices should not find it too challenging at all. The split start is a great way to add an additional level of challenge, especially if the more competitive players want to attempt to be the first one who has escaped their containment.
The puzzles throughout this investigative adventure stay on task and are mostly all related to a school setting and education. Some of our favorite challenges involved very cleverly hidden secret compartments that were refreshing – and to our relief – not in the obvious or expected places. We always love it when, even as experienced players, we are forced to think outside the box when in the discovery phase.
Overall, no challenges stand out as really having left an impression on us for being very unique, but there were some custom puzzles that we'll give props to Escape Eight for designing and making them become a reality. Most were pretty standard and generic, nothing over the top from what we've seen in the past. Perhaps one area of disappointment was that nothing we encountered really encompassed the whole idea of a secret training facility. The only thing we observed that the operatives could have possibly trained on while they were in the school were their ABCs.


After our team discussed the gameplay and elements of The Secret Training Facility, we decided that it could have – and perhaps should have – just been called The Classroom. We did not uncover anything of great value to keep secret per se, but the game layout would have been the perfect setting to discover a concealed passageway into another chamber where the rumored secret training took place. In all fairness, we had a step or two left to go, but we did get fairly far along and didn't come across the secret area we were expecting to see. The story did lend itself to introducing another entire level of scenic and puzzles that would lead one to believe the school site held clandestine secrets. Perhaps the rumors were false after all… who can say? We will leave that for you to reveal when you visit Escape Eight and play it for yourself.
As is, The Secret Training Facility proves to be a decent room for players who want to have a good time with their friends or family and experience the nostalgia of being back in a school setting. The staff is very friendly and welcoming, which always helps to add to the overall experience when visiting a venue. But, the secret is definitely out – this one gets an "A" for effort, but could benefit from doing a little more homework.


Venue:  Escape Eight
Location:  Rock Hill, SC
Number of Games: 2
GAME SPECIFIC INFORMATION:
Duration: 60 minutes
Capacity: 8 people
Group Type: Public / You may be paired with strangers.
Cost: $20 per person
Summary
Reviewer
Review Date
Reviewed Item
Escape Eight - The Secret Training Facility
Author Rating