RATING: 5 Keys          RESULT:  Win         REMAINING: 19:57
It's not too late to rescue the jolly fat man himself – and if the promise of Christmas wasn't motivation enough, there's CANDY!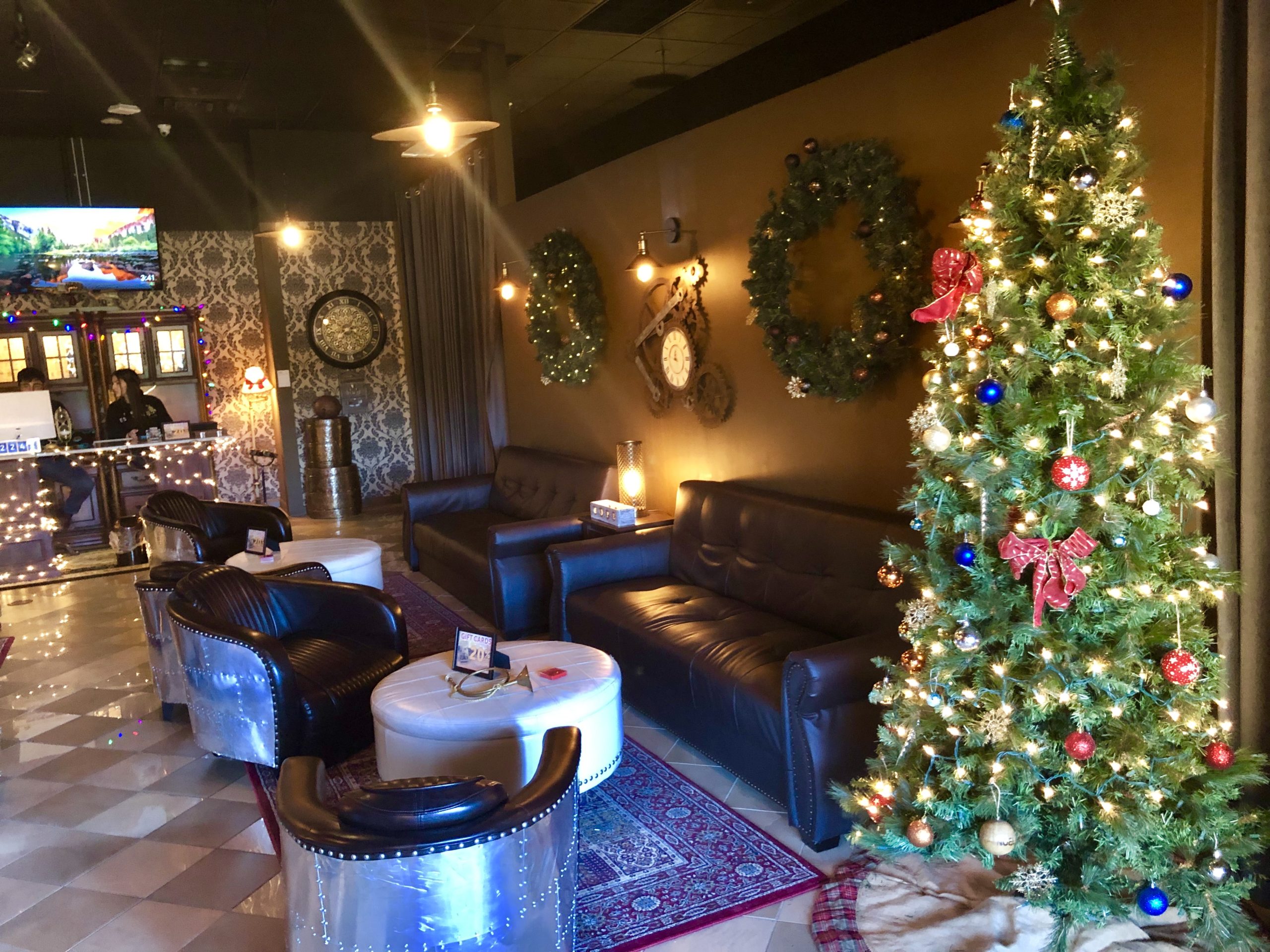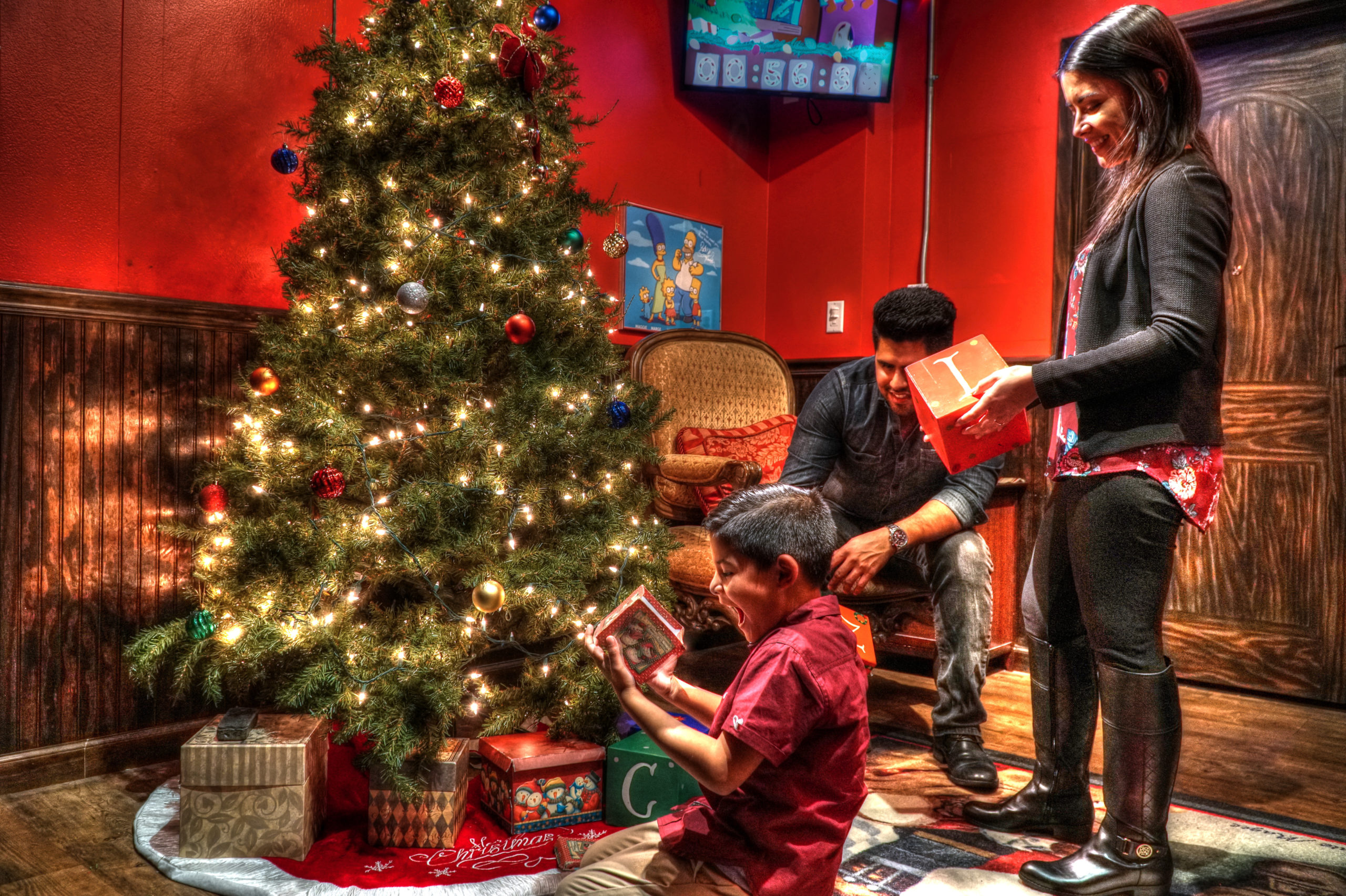 Tis the night before Christmas in the North Pole and Santa's elves are loading his sleigh. Santa has spent the last few months reading all of the letters from all of the children around the World and all of the toys have been made!
As the toys are being loaded upon the sleigh Santa is having his final few moments with Mrs. Claus when he hears a knock on the door. He wonders who it can be! He answers the door and it's bad news! It's the evil Mick MacNasty and his gang of evil Christmas thieves who want to steal all the toys and keep them all for themselves!
They put a big sack over Santa's head and kidnap him! As they whisk Santa away, the North Pole is immediately in chaos! Mrs.Claus calls in the one group of children she knows can help! The Worldwide Child Detective Agency.
Those clever children are YOU! And you use your connections throughout the World and soon work out that Mick MacNasty has hidden Santa deep inside his house. Mrs. Claus immediately dispatches Rudolf who flies your team to MacNasty's lair, where you manage to sneak inside.
Mick MacNasty has a devious plan to make your task virtually impossible! He's hidden Santa deep inside his lair and put lot's of locks and puzzles in your way to make sure you don't find him!
Do you think you can solve the puzzles and find Santa? Or is Mick MacNasty too clever?
Work as a team and look for the clues throughout the house. It's up to you. If Santa doesn't leave in 60 minutes time, Christmas will never happen!
Escapology makes a list and checks it twice, guaranteeing this Christmas adventure is different from others we've encountered before it. Rather than send us to the North Pole, Saving Santa takes place in the lair of nefarious holiday villain, Mick MacNasty! Breaking in to save all the stolen presents would be a task on its own to guarantee us anything but coal in our stocking, but that's only part of our mission.
You see, mean old MacNasty stole the presents, AND Santa Claus himself. That's right – true to its name, retrieving the living, breathing, ho-ho-hoing Santa Claus is our very real end game! And our bonus quest? Eat lots of CANDY along the way!


You just never know what to expect scenically when you walk through the door of a temporary seasonal pop-up game – but the truth is, typically it's not very much. I mean, it makes sense – with a run time of only a handful of weeks, it's difficult to justify an escape game extreme home makeover.
Perhaps sweeter than any treat we found in MacNasty's layer was the surprise we got when opening his front door. The room feels Christmas – and nothing about it feels temporary. Festive flourishes are everywhere, and we're not just talking about the expected Christmas tree. Brightly twinkling lights line the walls, with silvery garland draping each corner. Knick Knacks straight out of St. Nick's own collection clutter the shelves giving this space a very "lived in" authenticity. Stockings are hung by the chimney with care – and that chimney just so happens to be attached to a fireplace that was definitely not here before! 
Saving Santa feels nothing like an exciting Escapology game with a few decorations tacked to the walls; this holiday adventure feels like its own unique, stand alone adventure!
And then there's the candy. We've mentioned it a few times now – but there's not just puzzles hidden throughout MacNasty's lair. Seemingly every single drawer, present or locked box was full of real candy – for us to eat! Listen, it's Christmas; we're entitled to at least one non-stop hour of sweets if we want. Don't judge us.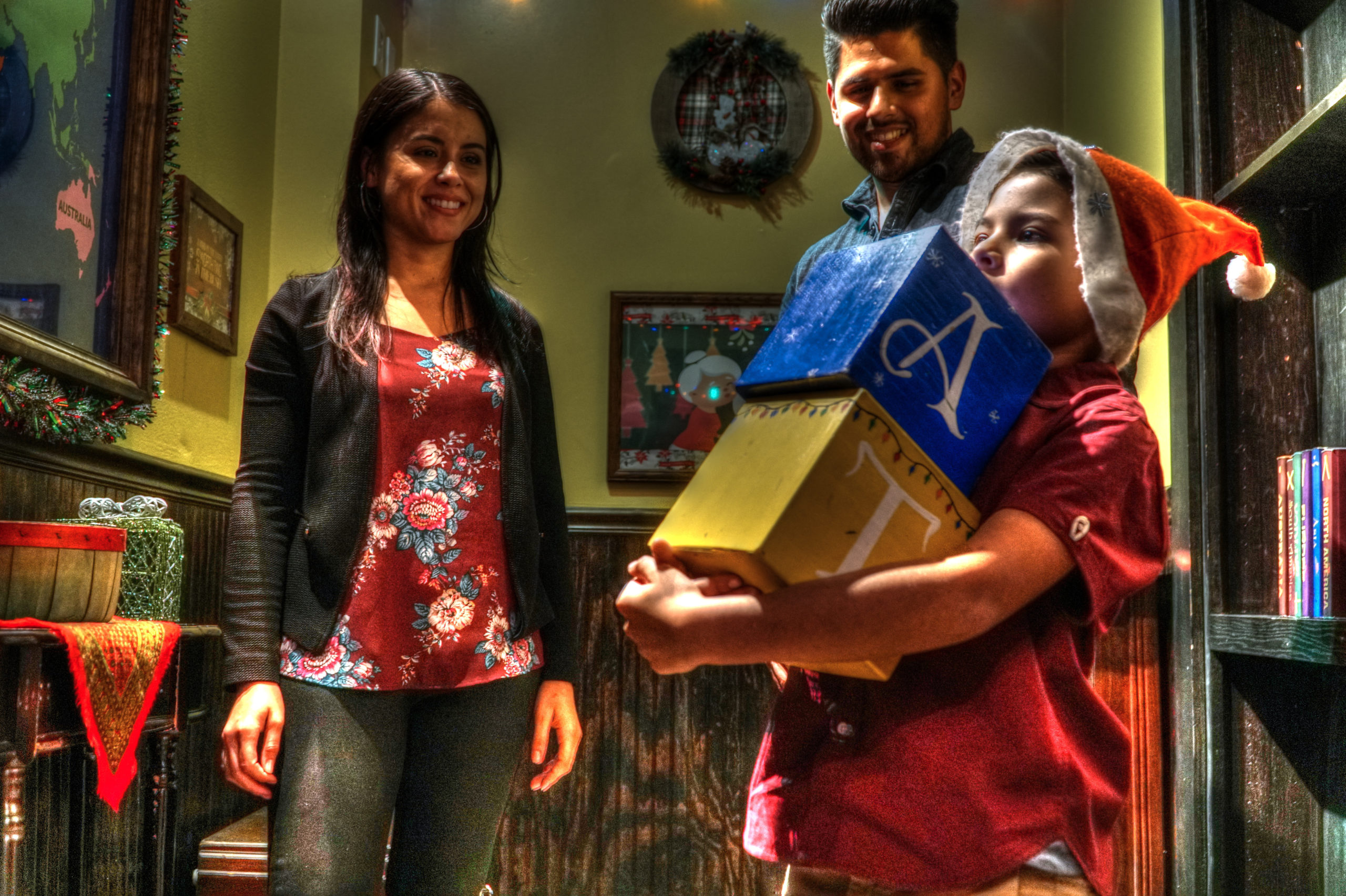 It should be obvious that Saving Santa is a game geared towards families with younger players among them. As such, the puzzles here are intentionally of the somewhat easier variety. But make no mistake, we played this game as a team of not only two adults, but two very experienced players and enjoyed every second.
While Saving Santa won't be a down-to-the-wire, escape-with-just-seconds-left adventure, what it delivers is a festive holiday mood that surpasses most seasonal games we've seen. Every step of our covert elf mission to MacNasty's lair is fun, carrying a logical, intuitive flow. It created an enjoyable challenge for our experienced team, but would still be an entirely attainable victory for first time younger players.
And after all, who would ever want to lose on Christmas?

Surprisingly, Saving Santa may just be our new favorite Escapology game, because truly, it's more than just a game; it's an experience.  Not only is it the perfect fit for the holiday mood, but carries a unique charm that is bound to create memories for anyone who plays it. After all, just how many escape games have you played that end with actually meeting Santa Claus himself?
The story set up, from the moment we walked in the door to the second we were left behind by our game master put heavy emphasis on an actual encounter with Santa Claus – but even still, he couldn't really be here… could he? We found ourselves wondering throughout the course of the game if that was just cute storytelling or actually a possibility. Just the same, in the moment that we won and the door swung open, we were entirely surprised to see – not our game master here to great us – but the one and only Santa Claus!
AND HE HAD PRESENTS.
We won't tell you what our gift was, because one of the most enjoyable aspects of Christmas is the surprise of opening presents that morning – but we will say that too is not just simply storytelling fluff; each guest who saves Santa will actually receive a very real Christmas present to take home!
Escapology does something different with Saving Santa, creating a sense of seasonal joy and wonder while still maintaining a storyworld conflict and sense of urgency. It would be difficult to leave this game without a smile on your face – and more importantly, every good little girl and boy who plays it, in what could very well be their first escape game ever, is guaranteed to walk out as the newest fans of this genre we love. And in the end, isn't that what all games truly should do?
Also candy.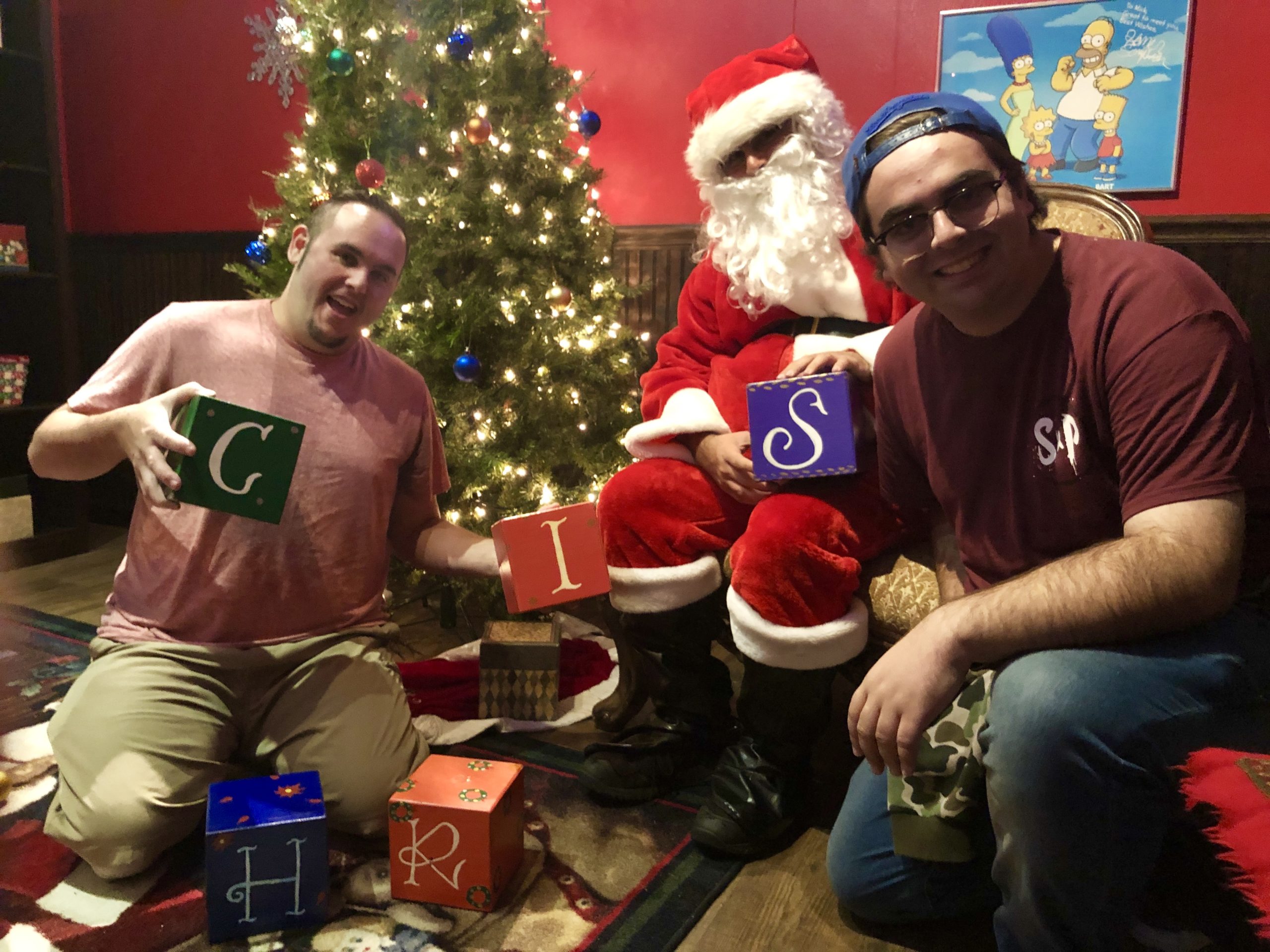 Venue:  Escapology 
Location: Orlando, Florida
Number of Games: 7
GAME SPECIFIC INFORMATION:
Duration: 60 minutes
Capacity: 8 people
Group Type: Private / You will not be paired with strangers.
Cost: $35 per person

Escape Authority readers save 20% in Orlando, FL using code EAMCO20
Escape Authority readers save 20% in Las Vegas, NV using code EALAS20
                                                                    Escape Authority readers save 10% in Garwood, NJ using code ESCAPEAUTHORITY10
Summary
Reviewer
Review Date
Reviewed Item
Escapology - Saving Santa
Author Rating