RATING: 3 Keys          RESULT: Win          REMAINING: 15:07
A trip to medieval times, with less jousting but much more puzzles!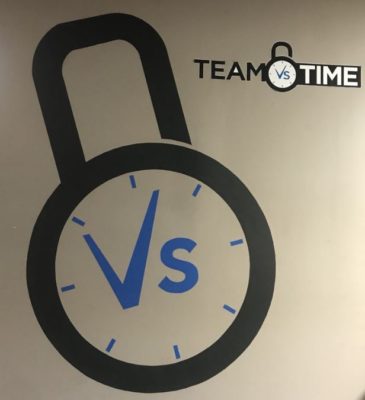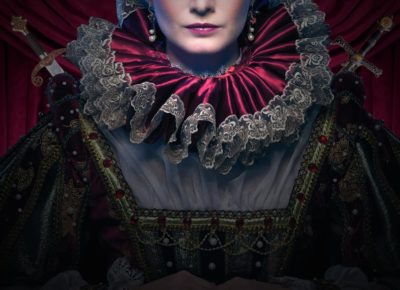 In this thrilling, immersive escape room adventure, you and your companions will experience the Dark Ages like never before! As members of the royal court, you will travel to 14th-century England, where you have unearthed a diabolical plot by a cabal of errant knights bent on unseating the Queen. Your quest is to uncover the clues, escape the chamber, and alert the court before they succeed in their insurrection.
Taking a step back in time we arrive in England.  Land of knights and royals, we are now part of the nobility in these medieval times.  But there are others out there who wish to take away our noble presence.
Save the Queen, set in the Middle Ages, thrusts us in to a royal court to prove the proper lineage of our regal matriarch.  There are those in the court who wish to see the royal family removed and their own put in its place.
Who are these seedy knights who wish to overthrow our queen?  It's in our hands to expose those who would go against the leadership of the land.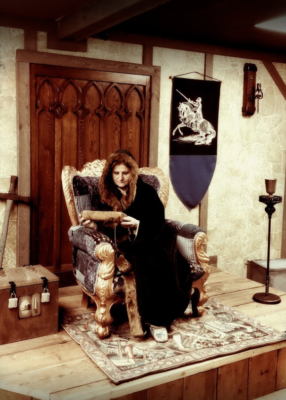 As soon as you walk in the door, Save the Queen gives the immediate feeling of being on a historical set.  Everything looks the part, with an old world feel given to each prop.
The floors are made from old wooden boards, cathedral like stained glass windows decorate the walls, and symbols of the royal family are heavily shown.
Each of the three rooms here show a different part of medieval England.  All of them are crafted in the same style and consistent materials, things seem accurate for this time period we are swept away to.
We have a cathedral, with proper religious symbols of the time, pews, altar, and the like.  There's an armory, with all the weaponry any worthy knight would need to defend the honor of their queen. Finally, the obligatory royal throne room, complete with lavish decorations.
It does feel like we are in a castle of sorts, complete with creaky floorboards and that old world smell of aged items.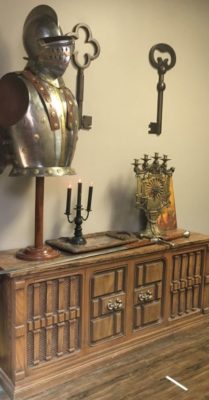 Many of the puzzles here are cleverly disguised in tech behind antiquated items.  Exploring the room in a way which seems to fit the storyworld produces neatly hidden puzzles in plain sight.  Physically interacting with the decor can lead you to unlocking one of many hidden compartments and passageways throughout this adventure.
Though there are many 'place the object where it goes' type puzzles here, there are still a good variety of your standard puzzles to accompany them.  However with these puzzles, it can be a bit tricky figuring out what opened. Tech is hidden in the room, but to give the authentic feel it can take a little bit of guesswork to know when you properly place the object and what it connected to.
While the puzzles are, for the most part, straightforward, they do fit the theme of the period well and help drive our story line.  Each solution gets us a little bit closer to finding out who is trying to usurp power, and how we can prove that our queen is of the proper royal lineage.
There is a fair amount of work to be done here, in a very non-linear fashion.  Difficulty of puzzles range from the full spectrum of simple to complex. This gives every member of your group, regardless of experience level, something interesting to work on.


Team vs Time sets out to build a highly immersive world, and at first glance it seems the room was going to be a very low tech generic escape room.  We were pleasantly surprised by the cleverness of how puzzles were integrated both in to physical objects, and tech driven mechanisms that did not break the storyworld and time setting.
With solid pacing and a reasonably high workload, Save the Queen is an interesting trip back to medieval times.  Of course, we got to play with the weaponry here, and sit on the throne with our royal regalia, just don't tell our queen we did this while she was away.


Venue: Team vs Time
Location: Chicago, Illinois
Number of Games: 3
GAME SPECIFIC INFORMATION:
Duration: 60 minutes
Capacity: 8 people
Group Type: Private  / You will not be paired with strangers.
Cost: $33 per person
Summary
Reviewer
Review Date
Reviewed Item
Team vs Time - Save the Queen
Author Rating