RATING: 3 Keys         RESULT: Won          REMAINING: 27:50 
An old Victorian manor hides the secrets of those who entered before us – can't keep us from talking about our own experience within.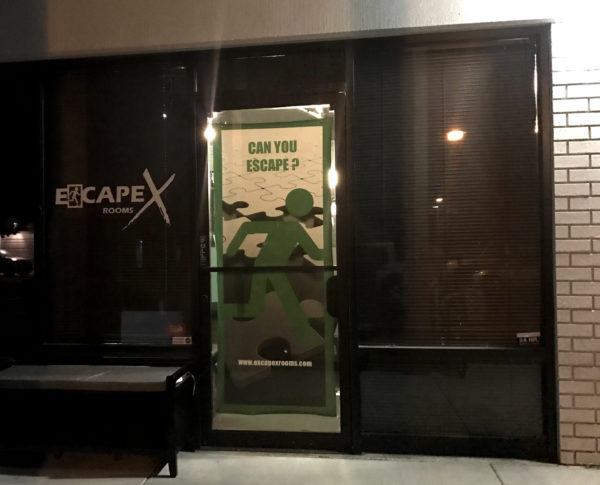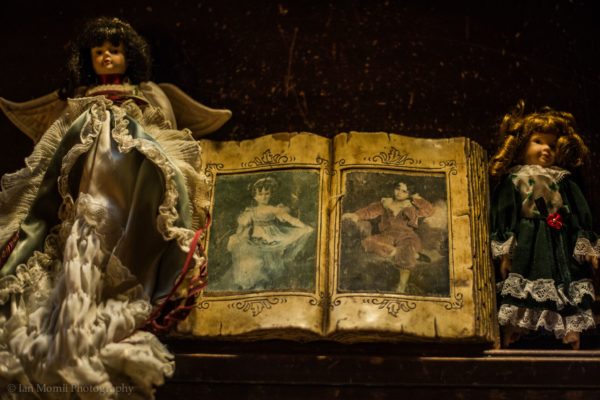 Step into a place frozen in time–where things don't seem quite right. Objects appear to move on their own and an eerie chill always seems to loom in the air. Dubbed Murder Manor by local media reports, this condemned building remained empty after the disappearance of the Cain family.
Neighbors still report seeing shadowy figures pass through the residence, as the Cain family spirits have been doomed to spend eternity in the Manor. It is now up to you to reunite the Cain family and lay their spirits to rest. If you dare…
Murder Manor is a compelling haunted house story about the doomed family which once called it home. It's a tale certain to get the attention of many – myself included, even if in truth its ultimate execution sees very little haunting in this legendary haunted manor.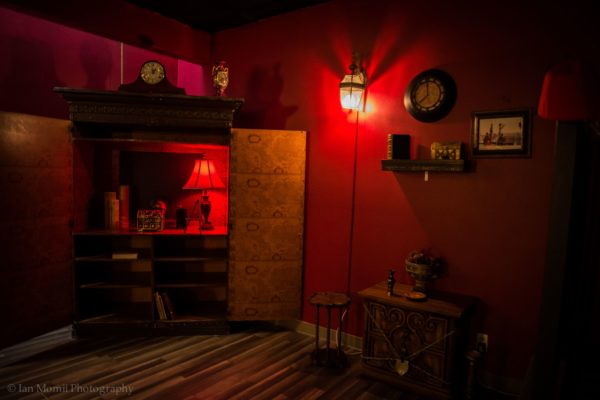 Murder Manor exists in a single large room, making this game well suited to handle its rather high maximum capacity. The best news, though, is that being a private room, you have full control over just how crowded it ultimately becomes.
The space looks nice – and carries the flare of a decidedly Victorian era old mansion. Antiques fill the room giving it a more "lived in" feel, though now sit almost museum-like as a tribute to the Cain family, long since lost.
Among the relics, a few antique dolls add an unsettling flavor, creating the impression that perhaps you're being watched.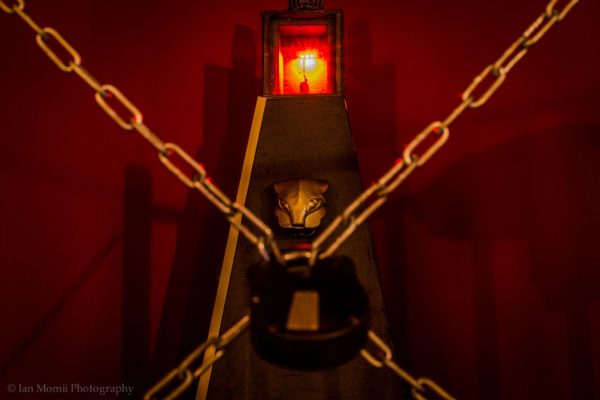 Of EscapeX's two games, we found Murder Manor to be the easier offering, allowing us to finish in nearly half of the allotted time frame without the use of any hints. To some, this may be viewed as a negative point. For me, however, I'd prefer to consider how the time spent playing panned out, rather than worry about how much of it it remained.
We enjoyed our time in Murder Manor. The game's puzzles were logical and clever. Each step was intuitive, enabling us to continuously build upon our momentum without a single speed bump.
So yes, we finished on the quicker side – but what matters to us is that we had fun doing it.


EscapeX is the product of a very passionate owner who, like us, is in this industry solely because he himself is a fan of this industry. It should as such come as little surprise that his games are logical and intuitive, and have a steady, comfortable flow from start to finish.
We've long said that the best games are often designed by people who understand games because they love playing themselves. EscapeX couldn't ring more truly in tune with that statement.
As obvious fans of the genre ourselves, we found the owner's enthusiasm to be infectious, and his eagerness to "talk shop" with us only further proved his dedication to creating a solid product – and one which he intends to continue to evolve and grow and change with time.
EscapeX may not be the highest budget games in the massive Southern California market, but they remain a venue we are confident we can direct our readers to knowing they will walk away having a good time. And with their steady dedication toward constant improvement, EscapeX is a venue we certainly look forward to returning to in the future.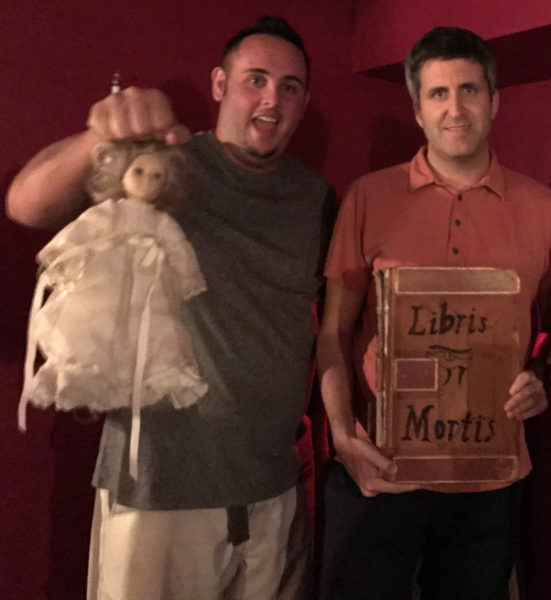 Venue:  EscapeX
Location: Irvine, California
Number of Games: 2
GAME SPECIFIC INFORMATION:
Duration: 60 minutes
Capacity: 13 people
Group Type: Private / You will not be paired with strangers.
Cost: $30 per person (Six person minimum booking is required.)

Escape Authority readers save 10% using code EA18

We thank EscapeX for inviting us to play this game. Although complimentary admission was generously provided, that in no way impacts the opinion included within this review.
Summary
Reviewer
Review Date
Reviewed Item
Author Rating