RATING: 6 Keys          RESULT: Win          REMAINING: 27:00
Lose yourself into the mystical unknown as you embark on a daring rescue mission through a forbidden labyrinth full of Japanese demons.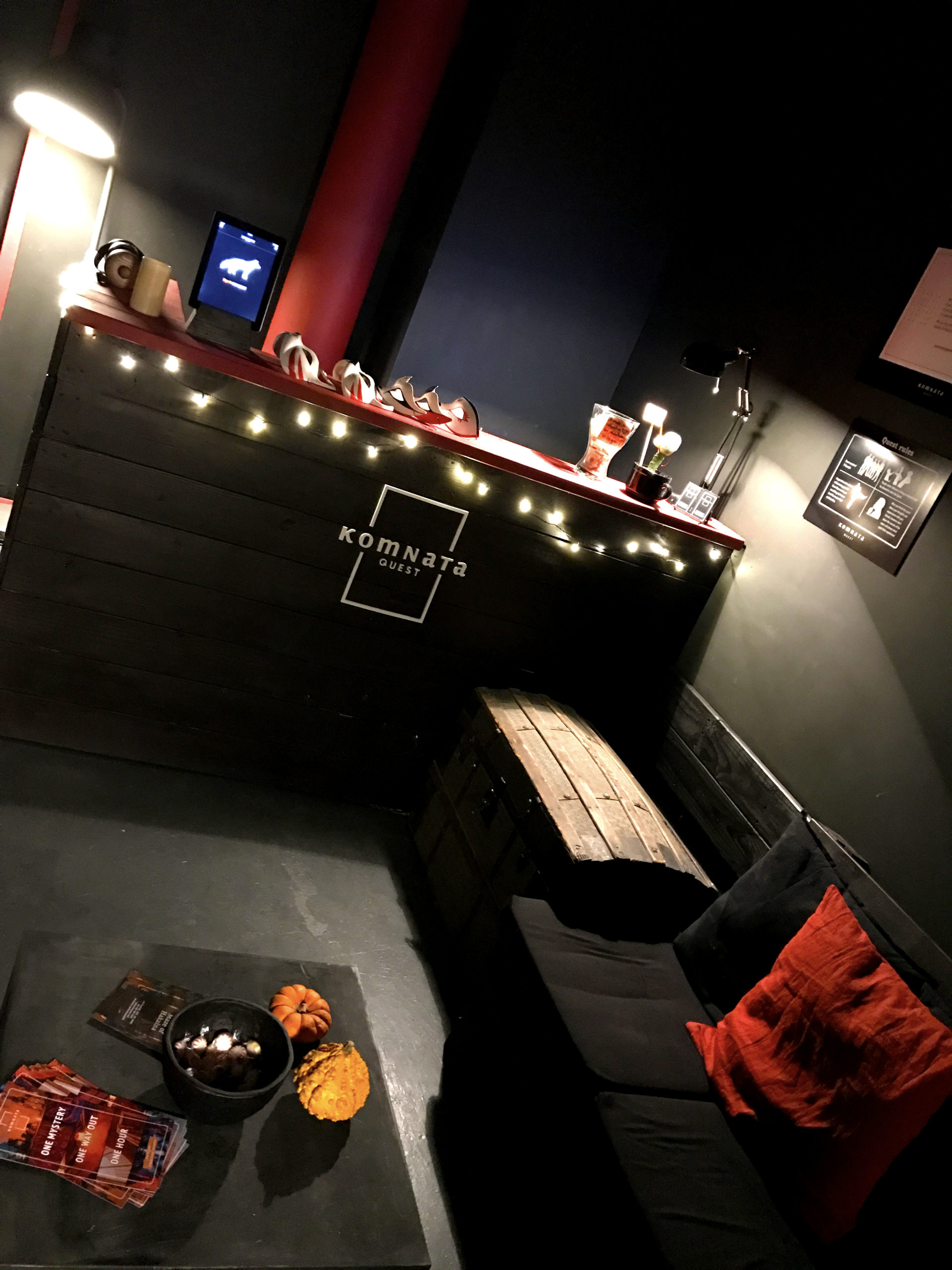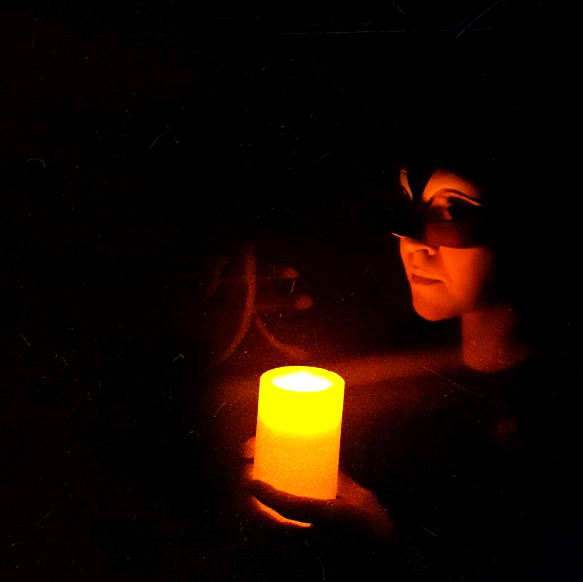 When weighing options for an escape room binge in New York, one in particular captured my curiosity each time it was mentioned- a Japanese labyrinth. Having reached our fill of asylums, prisons, and bank vaults, the promise of something fresh and original was an easy sell, and much to our collective relief, it not only exceeded the high expectations we had for it, but unexpectedly jumped to the top of the list of the best escape rooms we've experienced up unto this point.
Our experience began as we were handed traditional Japanese Kabuki masks to protect our souls from the evil spirits were were about to encounter within. The story of this enchanting and hypnotic place was enthusiastically told to us by the light of a single flickering candle, presented by game's designer herself, who also happens to be the venue's owner:
There is a cruel Japanese tradition: young samurai warriors are tested by going through a mystical Maze. People say that there are horrible demons waiting for them inside, but who believes these tales?
A little boy accidentally wandered off into the Maze and disappeared. Its your mission now to save him or at least what remains of him. Beware, legend says that Hakaina, evil mistress of the Maze, awakens the demons at sunset. In the dark they play hide and seek with the visitors and torture those who got caught. You have just one hour until the night comes…
Prepare for a game of "hide and go seek" with a diabolical twist. Here, you are the prey, and the hunters are a collection ancient spirits and demons who call this maze their home. For centuries, young Japanese warriors have been tested by this maze, some successfully, many others not so fortunate. Just recently, a small child has mistakenly wandered inside, and our mission is to infiltrate its serpentine corridors, locate the boy, and return him to safety, assuming it's not already too late.
Maze of Hakaina crafts clear urgency in its elegant storyworld, making it easy for us to become immersed in a world unlike any we'd ever experienced before. It's enchanting, ominous, beautiful and terrifying all at the same time.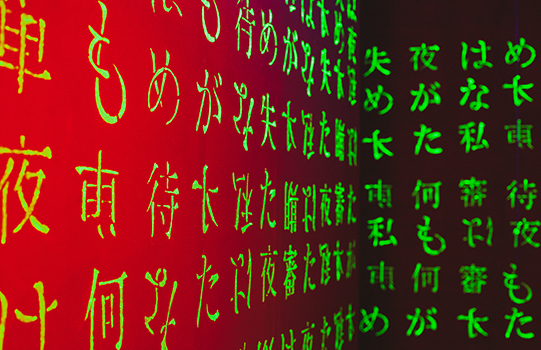 A fusion of "Spirited Away" and "The Labyrinth", Maze of Hakaina is an atmospheric puzzle box that unfolds slowly, constantly shifting shapes (literally) and serving up the delightfully unexpected.
Seemingly thousands of luminous Kanji characters make up the walls of the repeating paper lantern-lined hallways, constantly challenging the senses and begging questions that seem to repeat themselves, including "was this wall always here?" and "have we been this way before?"
Unlike typical escape rooms, there is no clear sense of physical structure here (and we mean that as a great compliment). You'll constantly be questioning how far you've come, and how far there could possibly be ahead.
And here's the coolest part of all – Maze of Hakaina does not follow the standard escape game format of a collection of two or three inter-connected rooms; this game exists literally within a maze – creating one of the most compelling and exciting hybrid experiences we've encountered to date.
Oh – and those evil Japanese demons we mentioned? They're very real, and waiting for you in the darkened dead ends, sometimes literally trapping you in their spaces with sliding walls.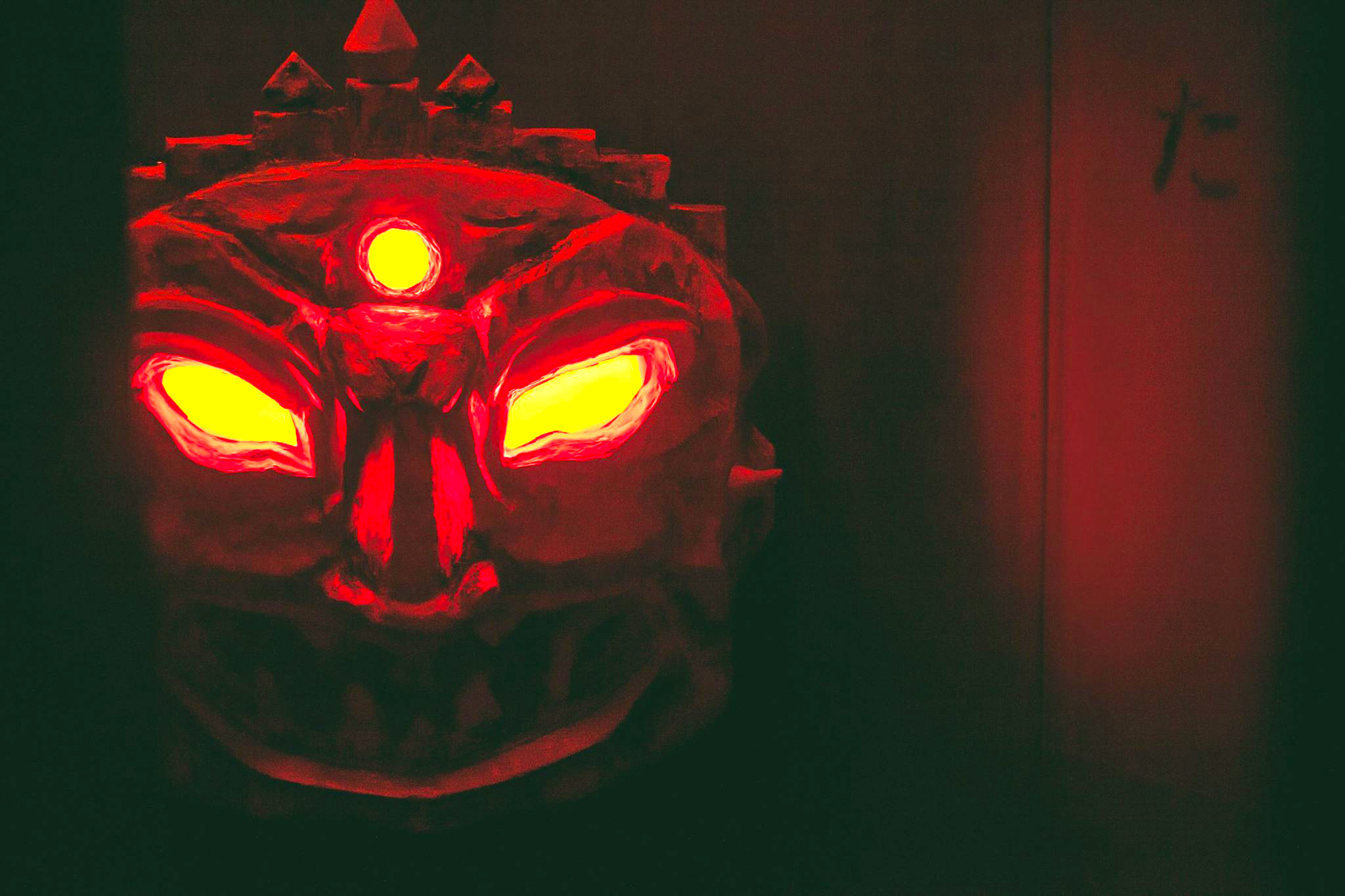 One of the experience's greatest strengths is the seamless continuity between the story and the tasks at hand. Inspired by the designer's travels to the Orient, every reveal and puzzle is completely "in story" and goes to enhance the mythology.
Another key element is the Maze's broad appeal- challenging enough to satisfy seasoned escape room fans, while also intuitive enough to not alienate younger guests, or those experiencing their first escape room Timed hints will ensure that every guest is able to ultimately navigate the maze while further enhancing the storyworld by remaining fully in character thanks to pre-recorded dialogue.
We've always been fans of milestone-driven games, and Maze of Hakaina has perhaps one of the coolest examples of that style of flow. Each of those Japanese demon spirits is, in effect, a milestone puzzle to help you track your progress. And while we won't tell you how it ends, you will actually really rescue that missing boy before trying to find your way out of the maze, delivering an incredibly cool narrative climax that we rarely find in games.

Komnata Quest's Maze of Hakaina sets a new high-water mark for vision, originality, and execution. This is closest thing I've personally come across to what an official Disney escape room might be like. The talented creators have developed an entire mythology exclusive to the experience, complete with original characters and environments- even the pre-recorded hint system is "in character".
Perhaps the Maze of Hakaina's greatest achievement is that it elevates the medium, and fulfills the promise of the "live action video game" that so many others make but fail to deliver upon.
We had already been great fans of Komnata Quest's other experiences – and have long stated they are one of the best venues in the United States. However, even already holding several of our "favorite game" titles, there is just something distinctly different about Maze of Hakaina. This game evokes an excitement and inspiration that ultimately leaves a lasting emotional connection to its characters and it's world. It's not just a great escape room; it's a great theatrical immersive attraction that must be experienced to be believed.
Komnata Quest truly has created a new industry benchmark for theatrics in Maze of Hakaina. Based on the skill and care displayed here, we can't wait to see what they come up with next.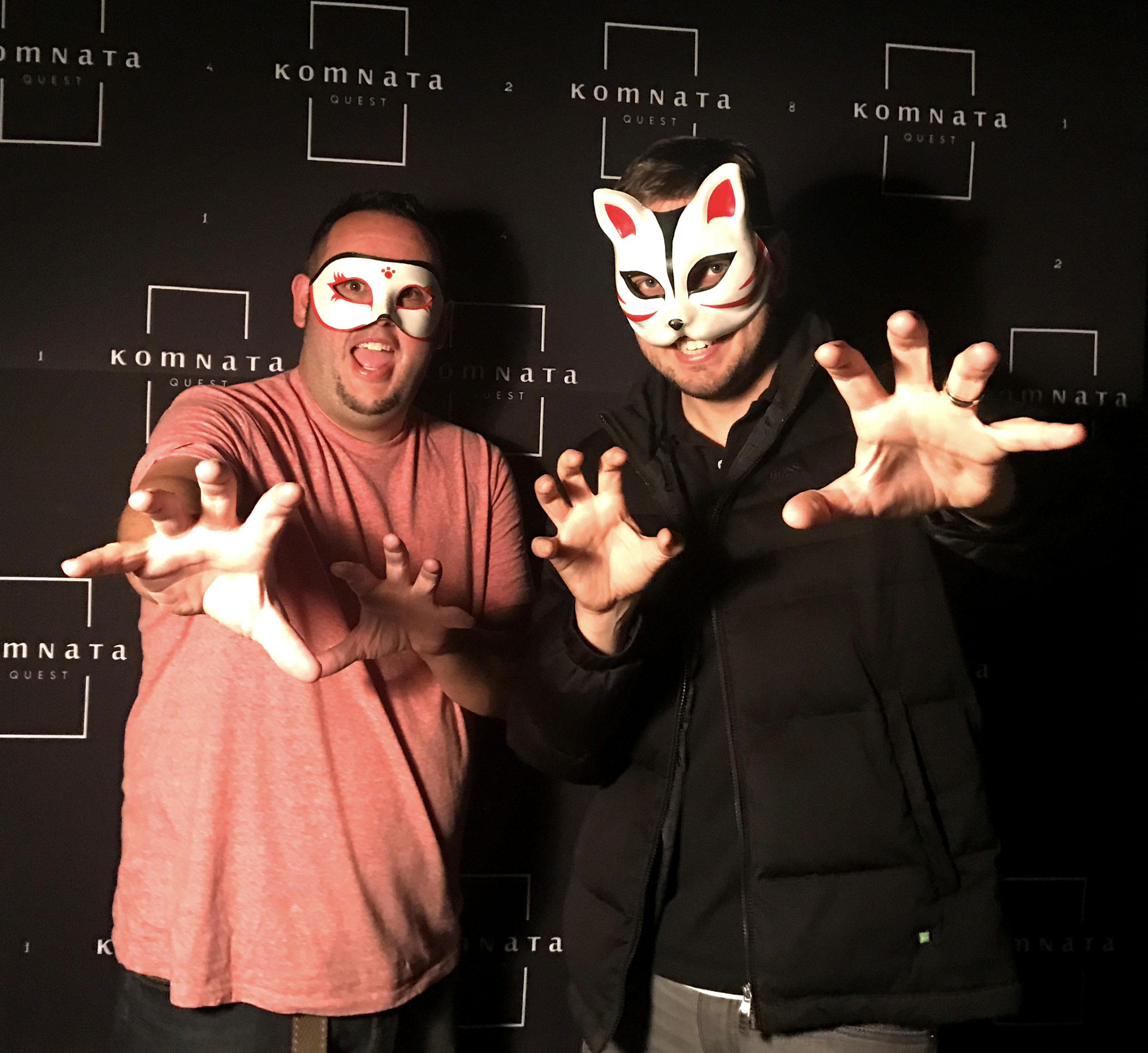 Venue:  Komnata Quest
Location: New York, New York
Number of Games: 1
GAME SPECIFIC INFORMATION:
Duration: 60 minutes
Capacity: 5 people
Group Type: Private / You will not be paired with strangers.
Cost: $33 per person (minimum two) or $28 per person (for groups of three to six)

Escape Authority readers save 10% using code escapeauthority2018
Summary
Reviewer
Review Date
Reviewed Item
Komnata Quest - Maze of Hakaina
Author Rating