RATING: 3 Keys         RESULT: Won          REMAINING: 10:14
Lost in the jungle, chased by headhunters on a quest for a Pharaoh's treasure. Wait – am I on a quest for the treasure, or are the headhunters searching for it? Oh, crap, we're live?! Ok – back to the hook! Um, "welcome to the jungle, we've got fun and games!" I never work well under pressure.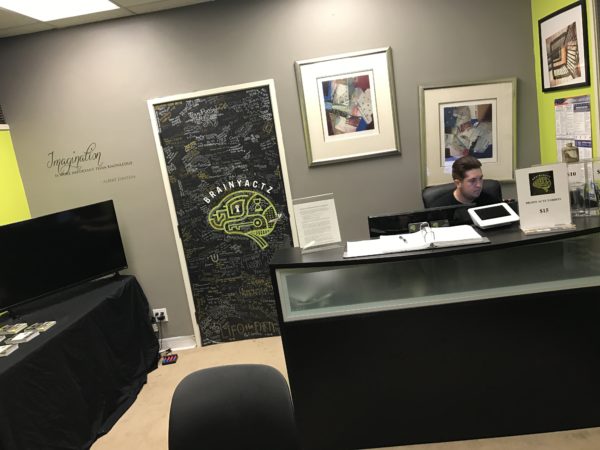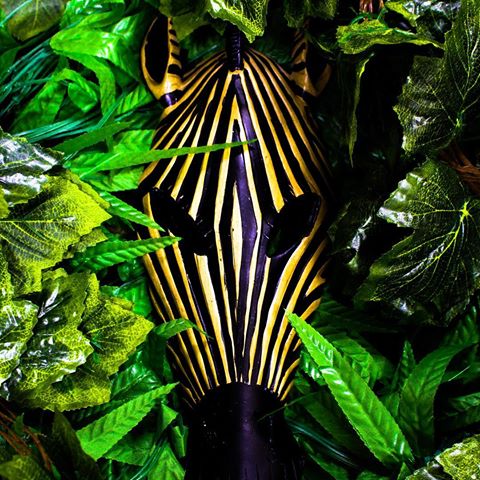 Deep in the jungles of Africa, your safari has taken an unfortunate wrong turn! As you frantically search for the way to safety, hints of an ancient treasure and a fierce native tribe begin to reveal themselves! Can you claim the treasure for yourselves before the natives turn you into stew?
The Lost Jungle Safari answers the question of "Should we do a cannibal story or an Egyptian story" with a resounding "why can't we do both." For better or worse, this story, albeit a bit disjointed, is unquestionably unique. Trapped in the jungle, in a sense it becomes a choose your own adventure book where the path to the right leads to the natives' hut and the path to the left leads into the ancient pyramid.
The problem is you'll need to choose both paths in order to progress through this game, muddling the story quite a bit in the process – though thankfully not enough to run the fun that exists in The Lost Jungle Safari's gameplay.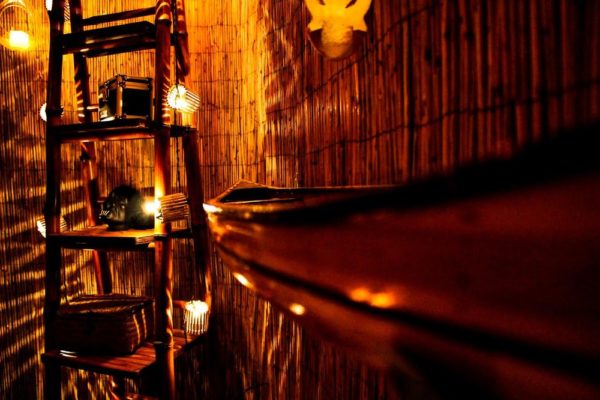 Here's the thing – there's a reason you don't see very many jungle-themed games out there; the scenic style is not easy to replicate in a convincing fashion – at least not without a massive budget. You might be shocked to learn how expensive faux foliage can get, and at the quantity you'd need to actually sell the concept that you're lost in the middle of a jungle, you'd need to spend a small fortune.
So, you don't see it often, and as such I'm fairly intrigued when I do see a jungle game pop up on my travel itinerary. I'm always eager to see how a given venue will try to pull it off. Generally speaking, we enjoyed this one – but to be fair the scenic quality was basically at the "just ok" level.
The main "jungle" room was a rectangle with some vines and leaf textures on the walls, complete with an AstroTurf floor. The "tribal hut" was a small square room behind a tent-style door, littered with straw. The "pyramid" room housing the ancient treasure was a small square room with Egyptian-themed wallpaper and shelves of "Egyptian artifacts" that made it feel a bit more like a museum than a tomb.
At the end of the day it didn't look great, but it was certainly passable, and unquestionably better than the alternative of plain white drywall – so credit where credit is due.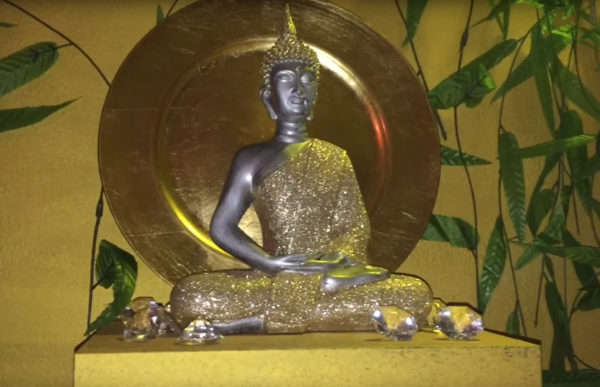 The puzzles on our Lost Jungle Safari tried their best to stay connected to the storyworld, and for that we are grateful. Colorful butterflies hidden in "the leaves" lead us to one clue, while tribal masks of various African animals stampeded us towards another.
This game was very much on the lower site of technology – but to us that is never necessarily a bad thing. Most importantly, the action flowed in a logical order with intuitive puzzles that kept us moving.
At the end of the day, the puzzles throughout The Lost Jungle Safari were certainly fun enough to keep us engaged, but if we're being honest, they did lack a true "wow" or "ah ha!" moment that we always long for in a game.


Our first impression of Brainy Actz was a very positive one, thanks for an enthusiastic greeting by their wonderfully passionate staff. It's clear from the moment you enter that these folks are here because they want to be here, and that they're equally excited for you to get to play their games. This type of customer service, reaching all the way up to their owners, shows that Brainy Actz, as a brand, really wants to be something special for fans of this industry.
We unfortunately only had time to play one game at the venue, and while it wasn't our new favorite, we did have fun and most certainly is a good game. It should be noted that The Lost Jungle Safari is one of Brainy Actz older games in their original location. Much of it was dictated by strict rules imposed by their former landlord, preventing them from pulling off the level of scenic they'd initially hoped to achieve.
We missed the opening of their brand new Irvine location by days. That also means we got to experience their original in its final days of operation. The Lost Jungle Safari has since packed up and shipped down the road to their Temecula, CA location. We're told it would receive some modifications, and perhaps enhanced scenic in the process.
Looking at their newer slate of games that have opened since, it seems apparent that Brainy Actz truly wants to be something different that stands out from the crowd – and it's not secret that we most certainly appreciate that. Their collection of unique themes definitely makes them a worthwhile venue to keep an eye on moving forward.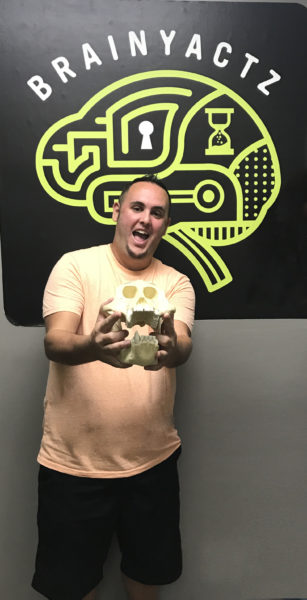 Venue:  Brainy Actz
Location: Irvine, California
Number of Games: 3
GAME SPECIFIC INFORMATION:
Duration: 60 minutes
Capacity: 10 people
Group Type: Public / You may be paired with strangers.
Cost: $30 per person (This game has since been moved to their Temecula, CA location.)

We thank Brainy Actz for inviting us to play this game. Although complimentary admission was generously provided, that in no way impacts the opinion included within this review.
Summary
Reviewer
Review Date
Reviewed Item
Brainy Actz - The Lost Jungle Safari
Author Rating