RATING: 4 Keys          RESULT: Win          REMAINING: 2:43
Hang onto your doubloons, mateys! There be real treasure in this pirate room.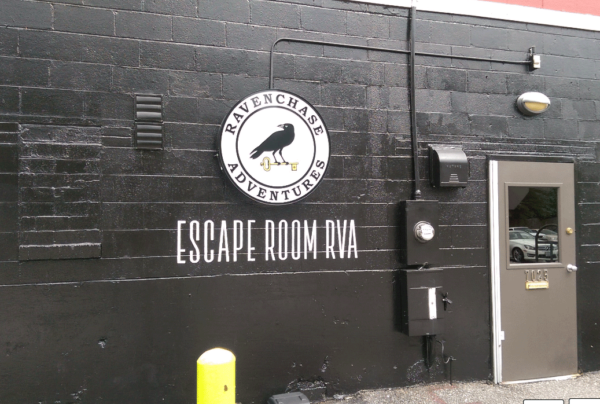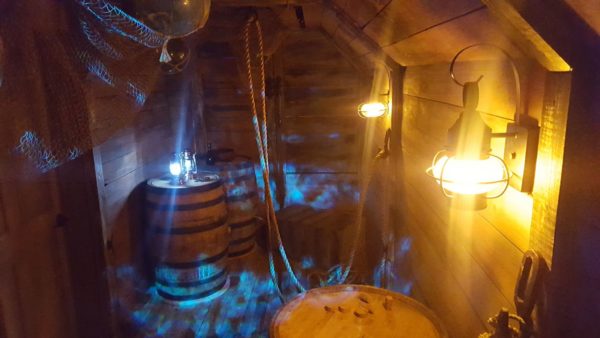 Tales have been told throughout the Mid-Atlantic of the enigmatic pirate ship known only as "The Jewel of the James". Governed by the ruthless Captain Morrow, The Jewel purloined an immense wealth of treasure before mysteriously disappearing into the Atlantic Ocean in 1715. You and your society of treasure hunters have tirelessly searched for these long lost riches, but a recent discovery has finally brought the ship's location to light. Enter the Jewel of the James, navigate Captain Morrow's booby traps, and bring home a treasure unlike the world has ever seen before.
Hey, you guys! You have found yourself lucky enough to be a part of a team embarking on the most exciting and promising expedition of your treasure-hunting career.
Empty your marble bags and get ready to make room for a real gem of a pirate-themed room. You're about to enter the ship belonging to the infamous Captain Morrow, who can only be best described as One-Eyed Willy's long-lost relative. Like Willy, Morrow is quite the master of setting booby traps, but if you think you have what it takes to outsmart the challenges that Morrow has left for you, then hop on your bike and ride on over to Escape Room RVA.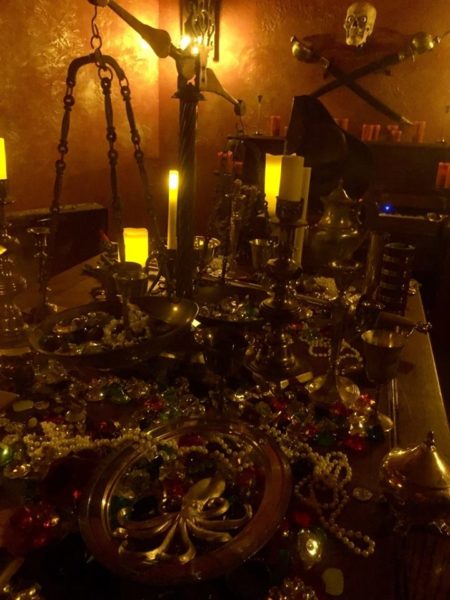 When you enter the Lost Jewel of the James, your senses tell you that you are legitimately inside a ship. Ropes and rigging seem to be in functional places rather than just being thrown in for aesthetic purposes, there is realistic lighting … and is the hull actually curved? Is that the ocean we see? Everything looks and feels right, a feat that only a short list of pirate-themed rooms can lay claim to. At one point, there is a clever and delightful use of audio syncing tied in with the scenery that adds a most enjoyable aspect to the experience.
The ridiculously authentic-feeling décor glistens and twinkles at you from every corner to the point where you find yourself distracted enough to want to stop and take it all in. But, you'll need to keep pressing forward because you will want to enjoy every delicious morsel of this room. The spot-on theming is carried through in everything from the locks, to the props, to the custom-built and re-purposed pieces.
Let's get back to the similarity of Captain Morrow and One-Eyed Willy, though. The two must have surely been related or at the very least, telepathically connected based on their similar tastes in musical instruments and booby traps. There are a satisfying number of items that you will recognize as enthusiastic nods to the film.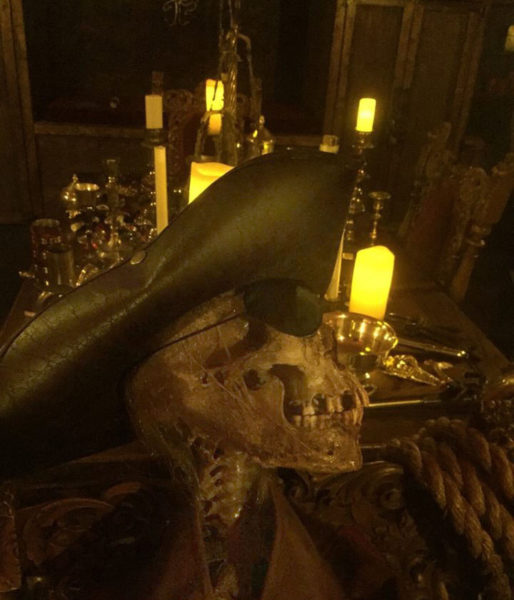 To say that the puzzles all follow the story and are appropriately designed would be an understatement. There is a wonderful balance of accurately themed locks, logic, teamwork, and a few others that are sure to be fan favorites. The level of puzzle tech in the room also fits the setting perfectly and does not seem out of place at any time during gameplay. Should you be lucky enough to find it, you may even have a chance to plunder a real Smuggler's hold at some point.
One of our absolute favorite puzzles involved a certain instrument. Although no prior knowledge or skill is required, it will be up to you to make it through this puzzle on a high note, because unlike in the movie, a certain cheerleader will not be there to save the day. Other fun and clever puzzles are too numerous to mention but will take their place in escape history as some of the best nostalgic puzzles you've ever had the pleasure to enjoy.
Aside from finding and escaping with the treasure, there is a parallel mission you have the option of accomplishing alongside the main track of the game. Should you be inspired to take on this additional task, completing this secondary mission adds to the overall story.


This venue has a reputation for putting out top-notch, highly-themed rooms in record time. In the previous eight games we have played at this venue, we have seen some really amazing scenic mastery. Like changing the spatiality and three-dimensional layout of a room kind of mastery. Even more mind-blowing is the fact that some of our other favorite rooms ever have occupied this very same space. It has been drastically transformed once again, this time as a treasure in its own right that even the Fratellis would have to admit is pretty cool.
Be aware that this venue changes rooms out frequently – though never on the cheap. Their next two rooms feature an epic unicorns vs. vampires battle. How is that for unique? They are also joining forces with another venue owner to offer a warehouse escape experience.  If pulled off as described to us, then it should be something special and definitely worth a visit.
Even if you have seen The Goonies a thousand times like we have, we highly recommend watching the movie again before you play the game so that it is fresh in your mind. While it is not an official Goonies room, there are many wonderful nods to the movie and to everything fans love and appreciate about it that make us watch it over and over again. It is a perfect example of a tribute room done the right way, without any infringements on IP laws, copyrighted material, etc.
Whether or not you are a fan of the movie, trust us when we say that this room not only pays the highest possible, quality homage worthy of a timeless cult classic, but that it also is quite simply … an excellent pirate room. The real treasure is the entire, exceptional experience that you are certain to have when you play the room. Just the thought of it should have you doing the Truffle Shuffle to get there as fast as you can.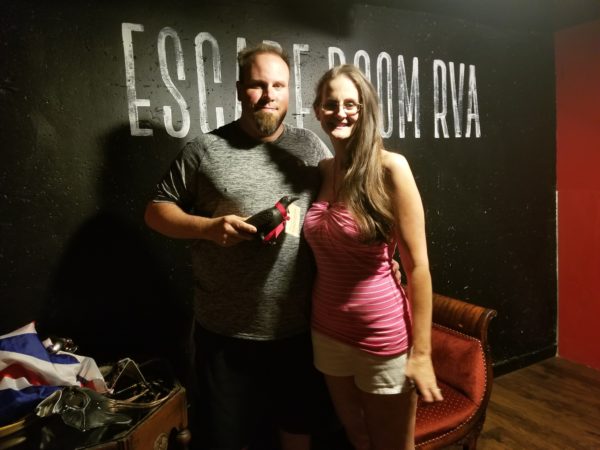 Venue:   Escape Room RVA
 Location:  Richmond, VA
Number of Games:  4
GAME SPECIFIC INFORMATION:
Duration: 60 minutes
Capacity:  8 people
Group Type: Public / You may be paired with strangers.
Cost:   $25.00 per person
Summary
Reviewer
Review Date
Reviewed Item
Escape Room RVA - Lost Jewel of the James
Author Rating