RATING: 5 Keys          RESULT: Win          REMAINING: 6:15
Uncle Remy may be the inventor, but you'll be the one shouting "EUREKA" when you escape this room!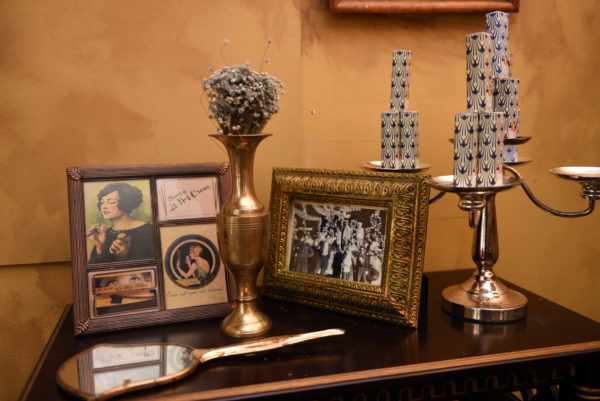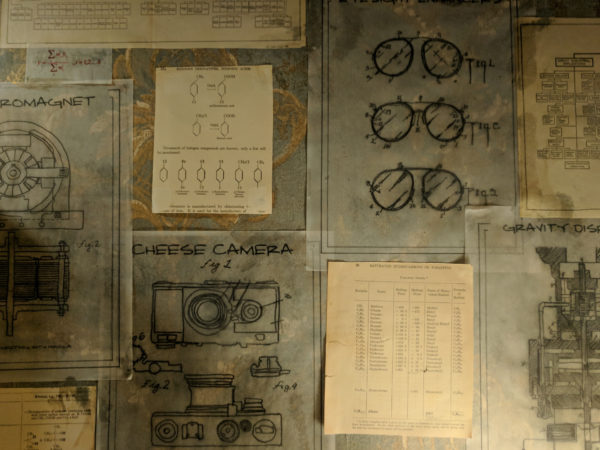 A storm is rolling in, and the DeLaporte's annual carnival ball is supposed to start in an hour. Problem is, all the lights in the house are on the fritz. All wires in the grand estate mysteriously lead to the recently discovered attic bedroom of Uncle Remy DeLaporte, a kooky inventor who once claimed to have invented a perpetual motion machine. Can you restore the power before the ball starts?
In case you missed my earlier review of Smuggler's Den, you should know that your immersion in the story of the DeLaporte mansion begins from the moment you walk in the door. There are family trees to unravel and puzzles to be solved as you explore the many rooms of their lobby while waiting for your host or hostess to arrive, which inevitably makes Escape My Room feel like much more than a simple hour-long game. Even better, there are no awkward clocks or clue monitors present here either; only an old-fashioned radio that tells you how much time you have left while also playing some of Uncle Remy's favorite tunes to set the mood.
Inventor's Attic utilizes its story to the fullest, adding in milestones that help track your progress as you finish Uncle Remy's work. The inventor theme combines a unique blend of history and science fiction, establishing a unique theme that manages to avoid falling into the usual steampunk trope. This creates a unique story-driven theme that you will be hard-pressed to find anywhere else.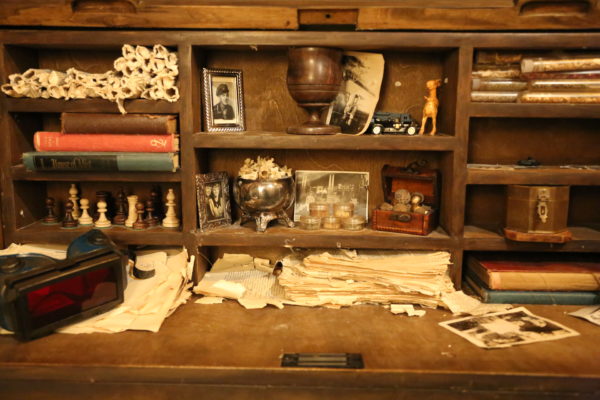 Uncle Remy's bedroom is a small, cramped space that, thankfully, has much more to it than meets the eye. It's the perfect setting for a kooky inventor as you move from seeing his notes and sketches for ideas to actually playing with the inventions themselves.
The space is aged well with plenty of antiques and faded research to skim through. While you unfortunately never go up any stairs during the game, the attic still looks and feels genuine, with items precariously perched on rafters above you and many of Remy's tools scattered throughout to help you tinker with his gadgets.
The minimal use of lighting and sound present here goes a long way as you see and hear the approaching storm, and it's an exciting moment when you're finally able to leave the confines of the attic to head outside. Best of all, Inventor's Attic has an ending that can only be described as explosive, combining several special effects for a theatrical experience that is a true capstone on top of what was already an extraordinary room.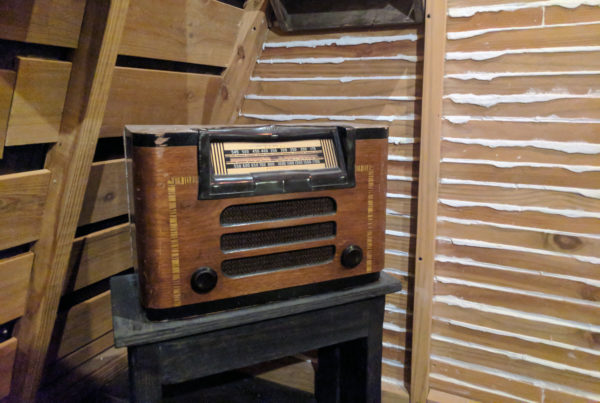 Mere seconds after the door closes behind you, a Rube Goldberg Machine springs to life, setting the tone for a game that is just as much fun to watch as it is to play. Environmental manipulation is utilized to great effect in Inventor's Attic as you witness the cause and effect of nearly everything you do, whether that be adjusting the flow of water through pipes or manipulating sound waves via different records.
Ordinarily, one or two puzzles in a room stand out as unique or go above and beyond the rest. To the contrary here, nearly every puzzle felt brand new, as if Uncle Remy had invented it himself specifically for us. There were certainly some classics present in the room but, thanks to their excellent execution in the story being told, they weren't a distraction whatsoever.
Our team of veterans actually escaped with well over 20 minutes left on the clock, but Escape My Room was prepared for us with a set of "bonus puzzles" that not only stayed true to the game's theme, but furthered the story of the DeLaporte mansion as a whole. These puzzles set up an invitation into the cellars where Smuggler's Den is set. It's small things like this that really make an experience amazing, helping every group feel like they've gotten the maximum value out of their experience.


Escape My Room doesn't just provide escape rooms; they provide a uniquely immersive experience that goes above and beyond simply solving puzzles to earn your freedom. Every story feels handcrafted and personalized, almost like it was made solely for you. Inventor's Attic impressed us with the number of gadgets We'd never seen before, all of which weren't just there for decoration, but were actual puzzles for the room.
Staying true to its theme, this is also a very tech-driven game. While physical locks would not necessarily be a bad thing, it truly feels as though an inventor has been tinkering with this room long before you ever step foot in it, and it goes a long way towards creating that story-driven experience that we at Escape Authority always love to see.
With each room surpassing its predecessor, there's no question that this is a venue to watch in the future. I can only hope that Escape My Room keeps on inventing new games for us to play, because this room is a true stroke of genius.


Venue: Escape My Room
Location: New Orleans, Lousiana
Number of Games: 4
GAME SPECIFIC INFORMATION:
Duration: 60 minutes
Capacity: 7 people
Group Type: Public  / You may be paired with strangers.
Cost: $30 per person

We thank Escape My Room for inviting us to play this game. Although complimentary admission was generously provided, that in no way impacts the opinion included within this review.
Summary
Reviewer
Review Date
Reviewed Item
Escape My Room - Inventor's Attic
Author Rating