RATING: 5 Keys          RESULT: Win          REMAINING: 20:00
We've been trapped by our fair share of serial killers, but this time we learned what it's like to truly fear the gravity of the situation.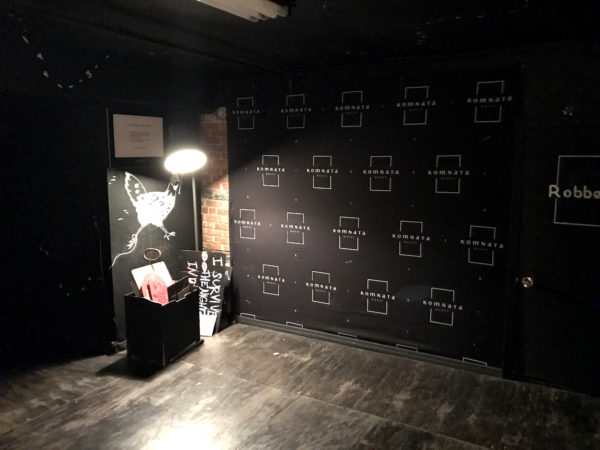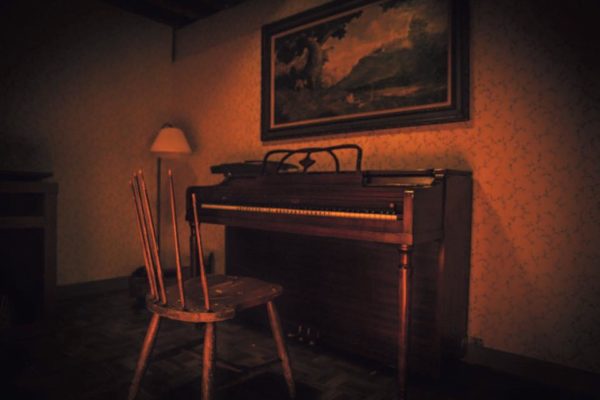 Math Professor Felix Goban has been arrested and locked in solitary confinement for the murder of 7 of the most well known minds in the academic world. Since Felix has been locked up, there have been 2 more murders matching his style.
How is this possible? You and your team of investigators must enter into the mind and lair of this psycho killer to solve the mystery of who is committing these murders and who the next victim is.
Always watch your back, you never know what secrets may be hidden in this maniac's room…
The Impossible Murder Mystery crafts an investigative adventure of cinematic proportions, casting us in active roles as the new lead detectives on the case. And just like any good movie, something quickly goes horribly wrong, as we find ourselves right in the middle of a trap laid out for us by the real killer.
Now, it's up to us to not only solve this case but find a way out alive to tell our tale and bring justice to his nine victims. Komnata Quest perfectly establishes a sense of urgency in this narrative, leaving us with some very real world consequences should we fail.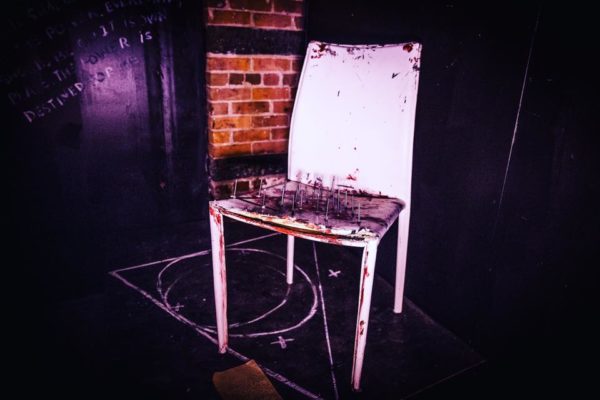 The Impossible Murder Mystery starts as a seemingly nondescript single room game. A fairly average apartment setting assumed to be the home of the killer. For a brief moment, we found ourselves every so slightly let down with the notion of "is this it?"
That is, until we discovered a very cleverly hidden secret passage that lead us into a sprawling, multi-room underground world that was the true hidden lair of our suspect. Cue wow factor.
Utilizing actual unfinished basement spaces the venue happened to inherit with their lease, this world is as authentic as it gets. It's dark. It's dank. It's cold. Its unwelcoming. And honestly, its downright intimidating.
Without much effort, this world transforms into an authentic horrifying reality that made even the bravest haunt fans in our group hesitant to turn shadowy corner alone. Physical effects perfectly timed give the clear impression that we're not down here alone, and add the purest form of "holy crap" factor we've seen in quite a while.
This storyworld is real, instantly immersing us into its sense of urgency and pure danger.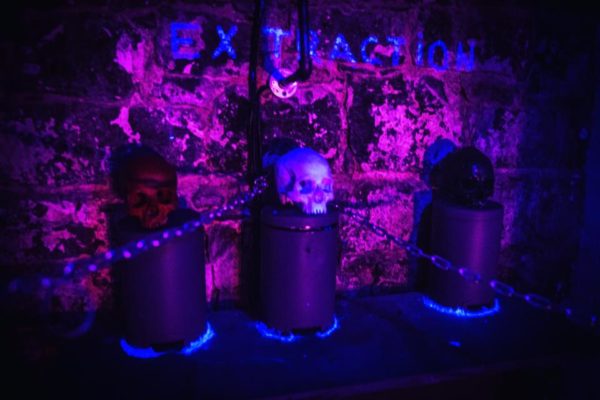 The Impossible Murder Mystery quickly becomes less about solving the crime and more about surviving to not become the next statistic ourselves. Along the way we do learn more about the killer and his dark ties to the world of the occult – but make no mistake that our greatest urgency is to find a way out.
Puzzles unfold in a way that organically reveals new threats and dangers to us. One in particular created quite the adrenaline rush "wow moment." From murder weapons to past victims, each step links naturally in a way that furthers the plot in an unsettling way.
This game is a satisfying challenge to experienced groups such as ourselves, yet remains entirely achievable for more novice players thanks to its intuitive, logical game play each step of the way.

The Impossible Murder Mystery is another total package home run from Komnata Quest. It crafts a storyworld so ominous that it honestly creates an intimidating setting to become immersed in – and like it or not, immersed you shall become. This game's setting is dark and more than a bit spooky – so keep that in mind if you or any member of your group is on the skittish side.
As is nearly always the case with Komnata Quest, the puzzles feel fresh and original, and flow from one to the next in a logical and satisfying way. There were several "ah ha!" moments along our journey – something that always makes a game instantly more satisfying.
Komnata Quest continues to prove that they are not content being just a great product; they're determined to be an industry leader – and from nearly all of our experiences with them, they achieve that goal in ways difficult to dispute. Walking through the doorway of a new Komnata Quest game has become an exciting rush of emotions always leading to "how will they surprise me this time?!" And yet, they consistently continue to find a way.
With a wonderfully enthusiastic and accommodating staff and a product already on a level far beyond that of its local competition, it should come as no surprise that Komnata Quest holds the solid distinction of being our favorite venue in the vast NYC market.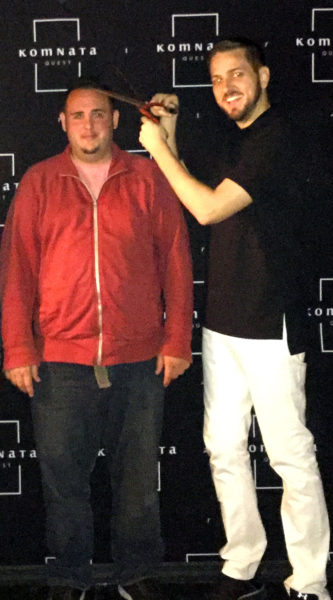 Venue:  Komnata Quest
Location: Brooklyn, New York
Number of Games: 8
GAME SPECIFIC INFORMATION:
Duration: 60 minutes
Capacity: 5 people
Group Type: Private / You will not be paired with strangers.
Cost: $38 per person (minimum three)

Escape Authority readers save 10% using code escapeauthority2018
Summary
Reviewer
Review Date
Reviewed Item
Komnata Quest - The Impossible Murder Mystery
Author Rating