RATING: 4 Keys          RESULT: Win          REMAINING: 6:25
Are you looking for a cheap place to stay the night? Look no further! We have found the perfect place.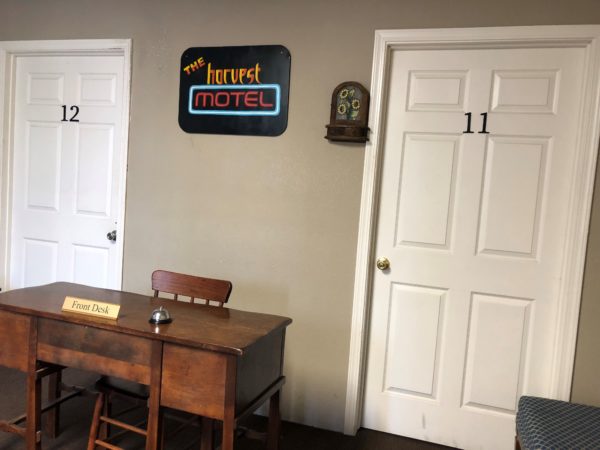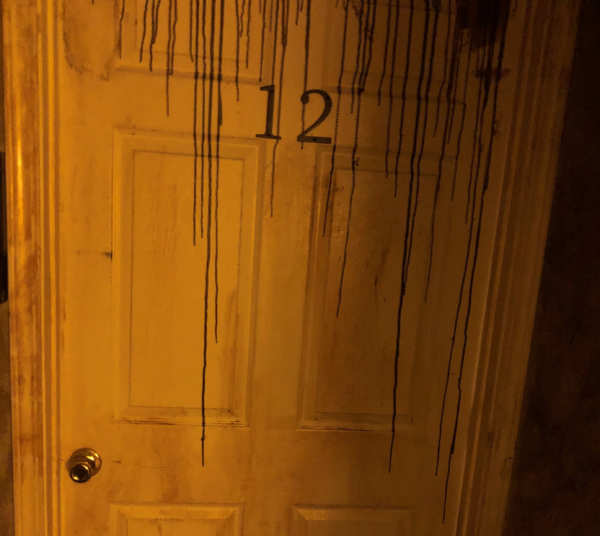 After entering a dream state you must work to unlock your respective rooms and come together to escape before becoming a Permanent Guest at The Harvest Motel. It won't take long to realize something is not right. A dark secret hides within these walls. An ancient evil…
The story is a little vague, so we were not quite sure what we were getting ourselves into. Were we about to have our organs harvested? Perhaps knowing as little as possible about this dwelling is a positive thing. Let's just say that this motel is not the kind of place that you would visit for a cozy night's rest.
While the narrative is unclear, The Harvest Motel instills a fear upon its guests in an organic way. A dark character lurks in the shadows that makes its guests wish they had never booked the night. While we still aren't quite sure what the evil entity is, we know for certain that escaping is pertinent to keeping all of our organs intact.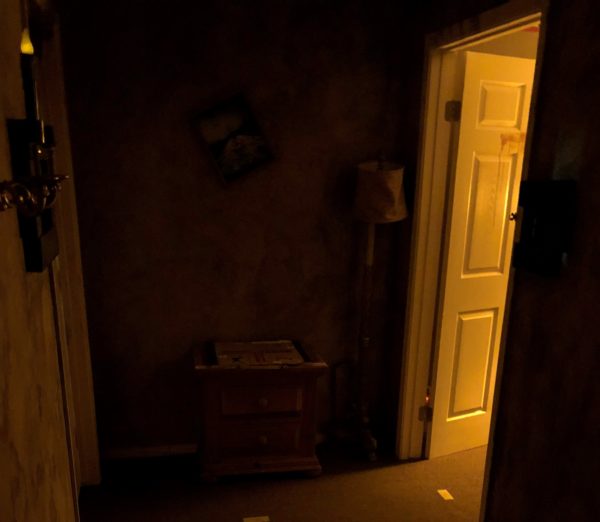 A sense of fear came over us before we even walked into the lobby. We approached what looked like a rundown motel. This had to be the incorrect location. However, Harvest Motel does in fact take place in a real abandoned motel, which makes us wonder if this is not just a game.
Upon arrival into the motel's lobby, our group is split into four separate rooms. One group member (me) is stuffed into the janitor's closet, while the others are split into three bedrooms. The motel is rundown and off putting with blood dripping from the walls.
The separate rooms are all connected with a long, dimly lit hallway. One end has a door with glass panes, but we are unable to see through to the other side. Our group is too timid to stand anywhere close to the door because what if we catch a glimpse of that character lurking in the shadows? Or worse, what if he opens the door?
As we huddle together into the final area, we can sense the entity's presence. However, the space is nearly pitch black with a foggy atmosphere, so we aren't entirely sure where he is. Beware that the spirit will touch you, and you will scream.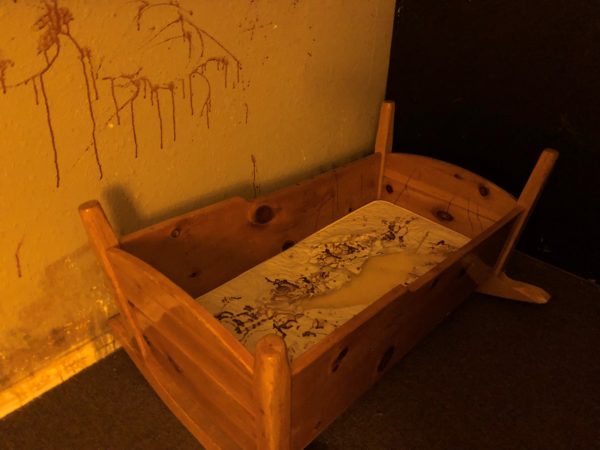 The actions taken to escape this nightmarish motel are on the easier side of the spectrum. However, this should come as no surprise because it is difficult to concentrate while looking over your shoulder every ten seconds.
The puzzles are varied, but they do not always carry the narrative forward. While every action is intuitive, only a few are used to enhance the story and kill off the evil spirit. Several steps feel like  puzzles for puzzle's sake in order to fill the gaps.
The four separated areas could use more balance. Some of the rooms are easier than others, so a couple group members stood around in the hallway with no way to move forward until everyone was able to escape from their individual room. However, this is an inherent issue with any split team situation because the group's survival relies heavily on each member.


Harvest Motel is an excellent example of horror done right. The fear began from the parking lot all the way to the end of the experience. While it could use polish in order to connect more of the actions to the narrative, it is an overall great game for horror fans who appreciate an adrenaline rush. Warning: Scaredy-cats need not apply.
3rd Day Escape immersed us into a twisted world that often felt real, and they were able to make our minds play tricks on us unlike many rooms we have previously encountered. Harvest Motel is the right level of difficulty given the circumstances and provides content that's approachable to both enthusiasts and beginners alike. Are you ready to book your stay? Bring your coffee because I doubt any sleeping will occur.


Venue: 3rd Day Escape
Location: San Diego, California
Number of Games: 4
GAME SPECIFIC INFORMATION:
Duration: 60 minutes
Capacity: 8 people
Group Type: Public / You may be paired with strangers.
Cost: $30 per person
Summary
Reviewer
Review Date
Reviewed Item
3rd Day Escape - Harvest Motel
Author Rating