RATING: 3 Keys      RESULT:  Win      REMAINING: 5:38
Our career in thievery depends on successfully opening another old safe. Uh-oh.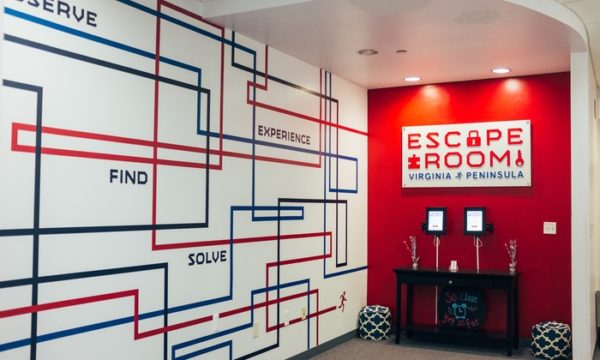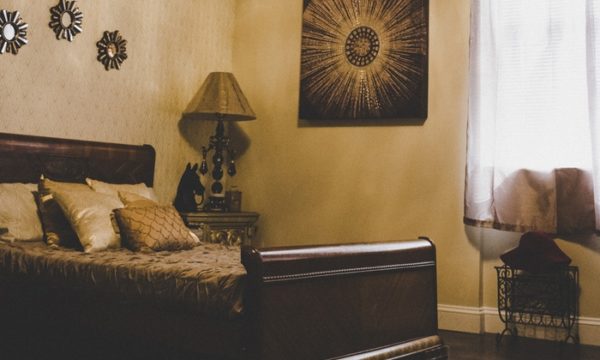 You've been invited to Mr. Dupont's estate for a grand dinner party. While everyone enjoys cocktail hour, you sneak away to the master bedroom to find something very exquisite- Mrs. Dupont's most valuable piece of jewelry. You must unlock their bedroom safe to steal the piece before the final toast is given. Make sure you're back at the table when dinner is served or else you'll be caught committing the Great Estate Burglary! 
Despite our poor track record with opening old safes, we have decided that tonight is our lucky night to sneak into the sleeping chambers of the wealthy Dupont couple in order to steal the Missus' prized piece of jewelry. Whether we earned their trust honestly over time or we earned it falsely under the guise of being instant kindred spirits, we have successfully garnered an invitation to their grand estate and thus have our ticket into their private quarters where they keep their valuables.
The Great Estate Burglary is a good example of the story matching exactly what you'd expect. Escape Room Virginia Peninsula has successfully executed the theme of this room and made a nice little experience for wannabe robbers far and near to come and put their burgling skills to the test.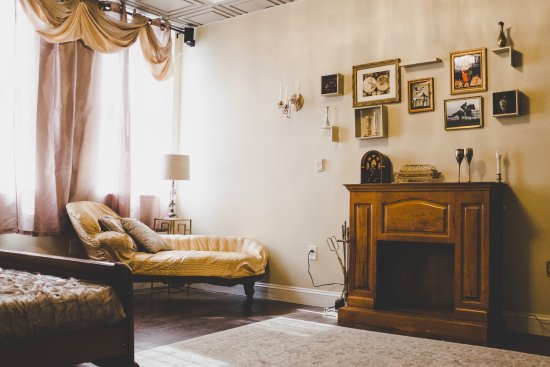 The scenery in The Great Estate Burglary is spot-on for how one would expect the bedroom of a stereotypical wealthy couple to appear. While we do not know the Duponts' ages, upon entering the room, it looks and feels just like you have been transported to the boudoir of the old people with old money.
A tiled ceiling crests the gamespace, and the king-sized bed sports a satiny duvet cover. On either side of the bed, lamps with dangling crystals are a nightly reminder of their wealth before they enter into dreamland. Old antique furniture pieces – likely amassed during world travels – are scattered about the room, including several armoires and dressers. In the corner by a curtained window is a chaise lounge positioned right where Mrs. Dupont possibly has her silky, high-maintenance hair brushed and her feet rubbed by her faithful maid.
The wall opposite the bed boasts a fireplace with an old radio perched atop the mantel and many gold-trimmed frames containing fancy artwork and photographs.
An antique vanity displays an open jewelry box containing charms and trinkets, as well as other various pieces of costume jewelry. But, we know that these bejeweled ornaments are not all there is: the real goods are safe-ly hidden away and not in plain sight. While the fur coat draped over the vanity chair is tempting, we must press on to find the secret resting place of where the prized possession hides: an unbelievably small closet, based on the fact that no self-respecting Dupont would have anything less than one of the 100 square foot variety. Regardless its incredulous size, the small space is room enough to house what we seek.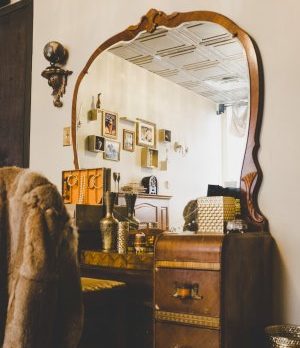 Simply put, the Great Estate Burglary is a standard search-the-room-for-clues game with not much tech present. The puzzles are mostly lock-based, and the gameplay fairly serial in nature. The realistic experience of trifling through someone's bedroom is a bit of an uncomfortable feeling. But, along the way, you find and scour through old newspaper clippings to progress even further on your criminal journey.
Of course, there are a few famously typical spots in which to hide clues in a bedroom – but there'll be no spoilers here for those of you who never had a sibling's room to rifle through on the hunt for a diary you longed to read.
A large clock above the entrance to the closet came in handy in bringing us to the game finale, as did its twin similarly located on the interior wall of the closet. It was here inside the pantry-sized closet that we faced off with our second-greatest nemesis of escape room play (behind math, that is): an old safe with a questionable working status. After much trial and error and mustering up even more patience, we were victorious and claimed our prize.


Escape Room Virginia Peninsula did a good job of bringing all the elements together to create a solid 3 Key game. While there was nothing over the top scenic-wise or puzzle-wise in this experience, it is an altogether good time for family or friends to team up and tackle.
Even with all their wealth, a modern, high-tech safe requiring retinal scans or some bio-metric means of access was not something the Duponts apparently felt was worth spending their money on. Who knows? Maybe you will discover a hidden talent for robbing safes. We wouldn't recommend quitting your day job, though. Chances are, most safe owners don't leave a trail of clues leading to their most valuable possessions.


Venue: Escape Room Virginia Peninsula
Location: Hampton, VA
Number of Games: 4
GAME SPECIFIC INFORMATION:
Duration: 60 minutes
Capacity: 8 people
Group Type: Public / You may be paired with strangers.
Cost: $25 per person
Summary
Reviewer
Review Date
Reviewed Item
Escape Room Virginia Peninsula - The Great Estate Burglary
Author Rating