RATING: 4 Keys          RESULT: Win          REMAINING: 7:48
It's a party at pirate beach house in a refreshing and historical take on nautical adventure.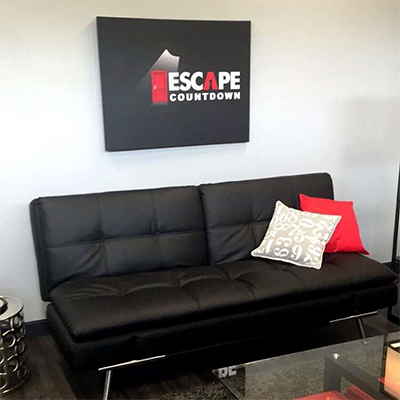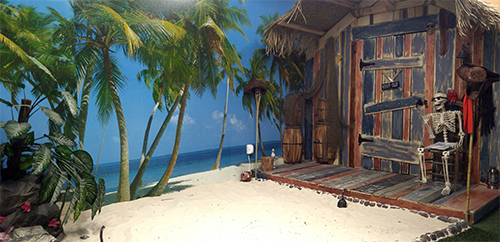 Once aboard a merchant ship bound for New Orleans, a hurricane pushed us off course into dangerous pirate waters. On the horizon we spotted a ship, and as it sailed closer, we saw them hoist the pirate flag. The cannons fired, and your ship was hit. You barely had time to lower a rowboat and jump in before your ship began sinking. Luckily there was an island in the distance.
Our group has begun to explore the island. However we realized that it is not deserted, but home to Jose Gaspar, the most feared pirate of this area. The pirates are making their way to shore now leaving us little time to find the treasure and row our boat to safety before Gaspar finds us himself.
Escape from Gaspar Island calls on actual pirate history to cast one of Tampa Bay's most notorious as its antagonist. This creates an engaging scenario for locals familiar with the tale to actually have their opportunity to actually live it for themselves.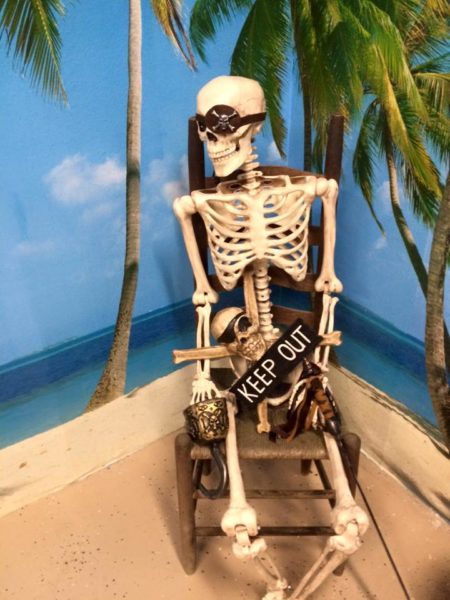 Where so many pirate themed games seem limited to a ship as their obvious setting, Escape Countdown dares to take this one in a completely different direction, and for that, we thank them. This two room game exists in a time well after your ship has already sunk to the bottom of Davy Jone's Locker, finding you trapped on Gaspar Island itself.
The initial space, appropriately finds you on a pristine sand beach – literally. Almost the entirely of the first room is a giant sand box, so maybe don't wear your nicest dress shows for this one. The walls are vinyl graphics of the beaches shoreline – which, while I could personally do without, they're still unquestionably better than solid colored office walls.
One corner of the room is taken up entirely by Gaspar's beach hut – which you'll actually get to enter for the second half of the game. Within, loose wooden planks creak as you step, creating a level of realistic immersion you cannot otherwise fabricate. Netting and shells decorate the torch-lit space, giving an unquestionably nautical flavor.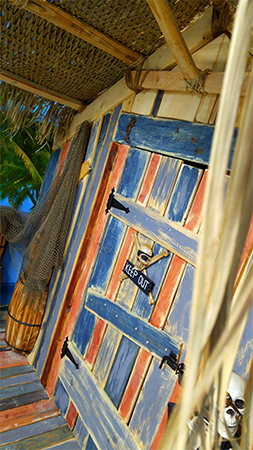 Escape from Gaspar Island does a great job at keeping its puzzles well locked into the pirate storyworld. Maps and nautical flags will guide your course, while shells and sailor's knots will hide secrets for you to uncover.
Escape Countdown has made some sweeping changes to Escape From Gaspar Island since we initially played early in its existence. We recently received a preview of what's new, including a completely different, highly story driven finale that connects the dots on Gaspar Islands treasure map perfectly.
All in all, little tweaks made an already good game even better.

Touching on those changes gives just a small example of Escape Countdown's dedication to delivering a superior product. Their highly hands on, extremely engaged staff is constantly making small tweaks to all of their games based on the player feedback they regularly request from each group.
Escape Countdown's passionate staff alone is enough to make them one of our favorite venues in all of Central Florida, but we cannot discount the quality of their games, which unquestionably plays a big part for us. Without a doubt this is a venue to watch, as they have big expansion plans on the horizon with new locations and new games, plus constant improvements to their existing lot.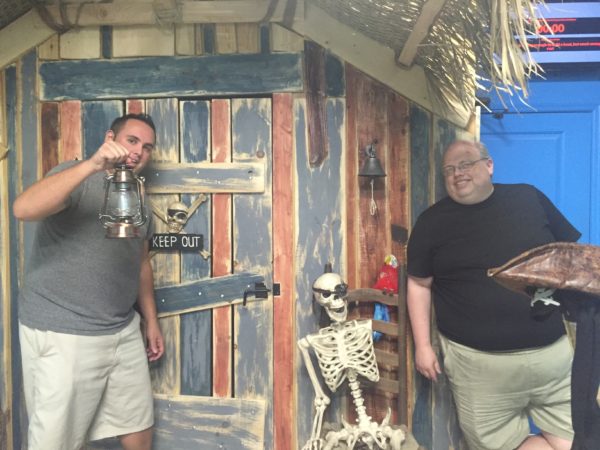 Venue:  Escape Countdown
Location: Tampa, Florida
Number of Games: 4
GAME SPECIFIC INFORMATION:
Duration: 60 minutes
Capacity: 8 people
Group Type: Public / You may be paired with strangers.
Cost: $29.99 per person

Escape Authority readers save 10% in Sarasota, FL using code ESCAPEAUTHORITY10