RATING: 5 Keys          RESULT: Win          REMAINING: 12:08
Part Willy Wonka and part Ringling Brothers, Cross Roads Escape Games' The Fun House aims high and lands a punch guaranteed to delight 'ladies and gentlemen, children of all ages!'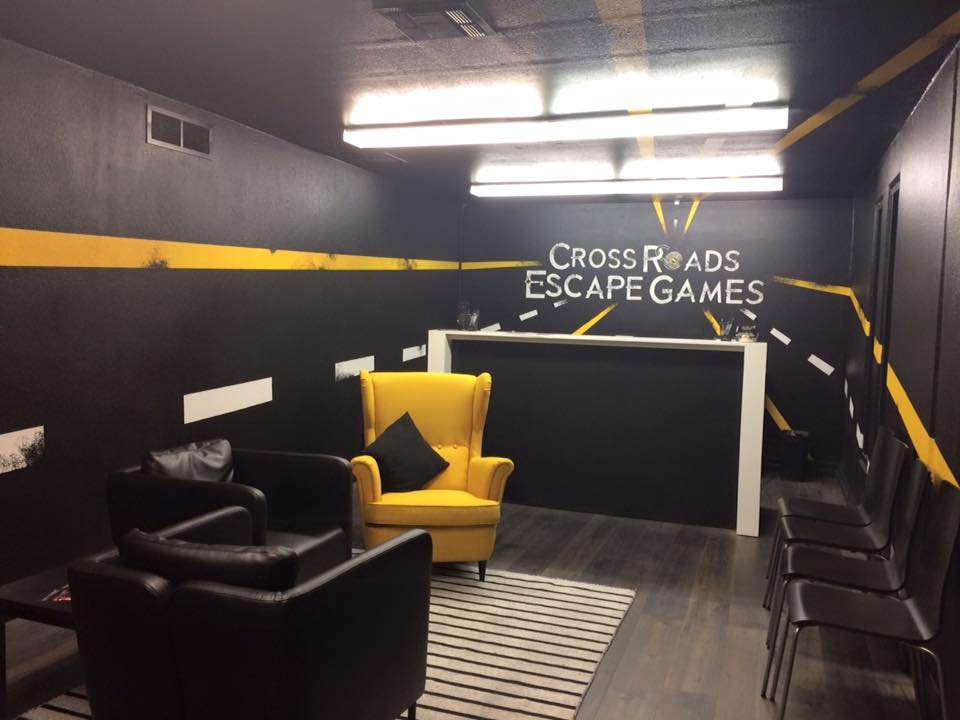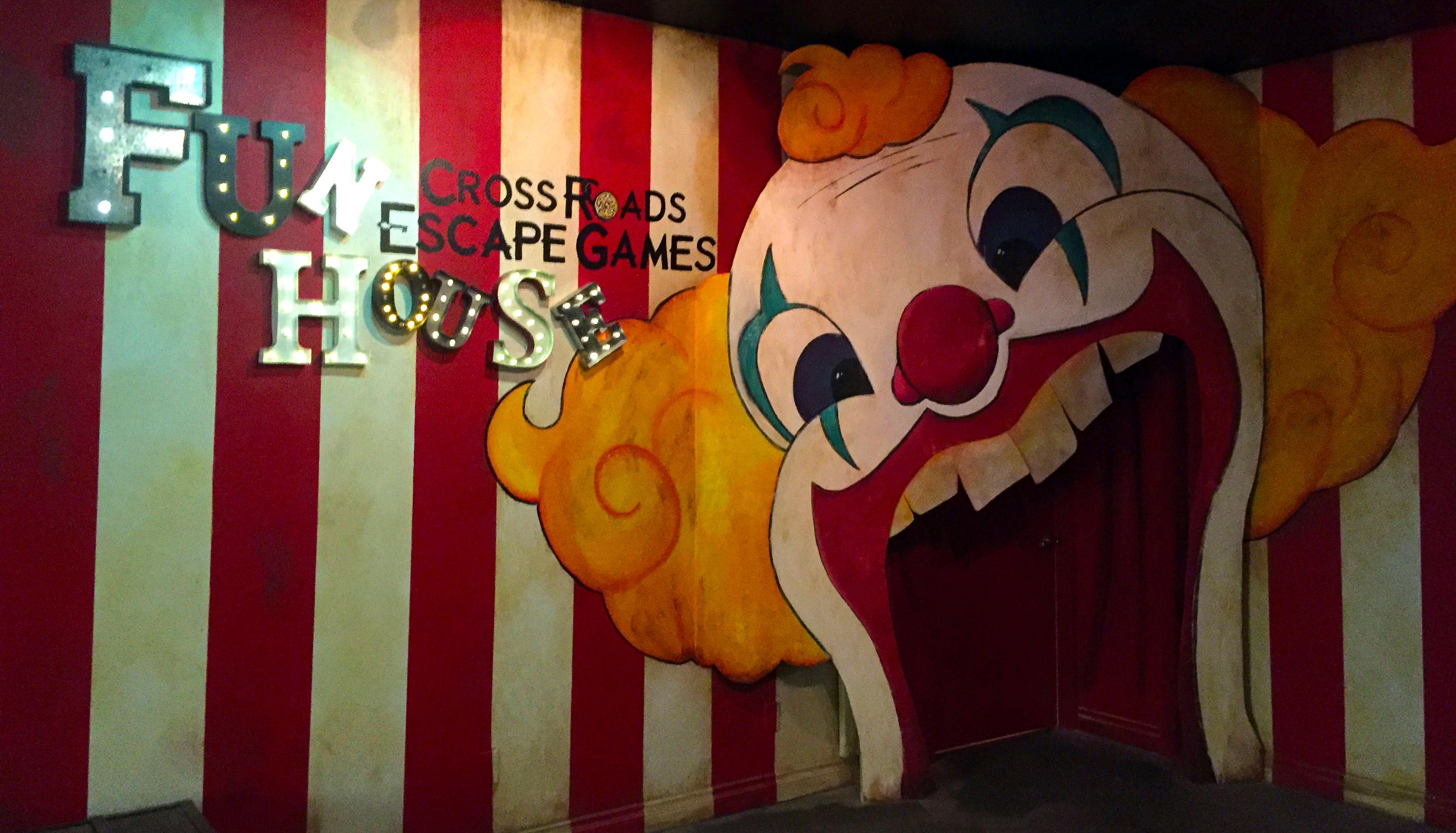 Present in the start of nearly every escape room is an awkward tonal shift- the moment where the employee / guest interaction shifts gears from waivers and payments to "You… are <insert contrived role> here to <insert contrived story>".
Thankfully, The Fun House ditches this trope and exists purely on the strength of the experience.
The description on the website is equally straightforward, reading "Step right up and test your skill to see if you have the wits look past all the tricks and illusions in this crazy, fun, and upside-down game!".
The simplicity works brilliantly as no further story is needed, nor would it add to the experience.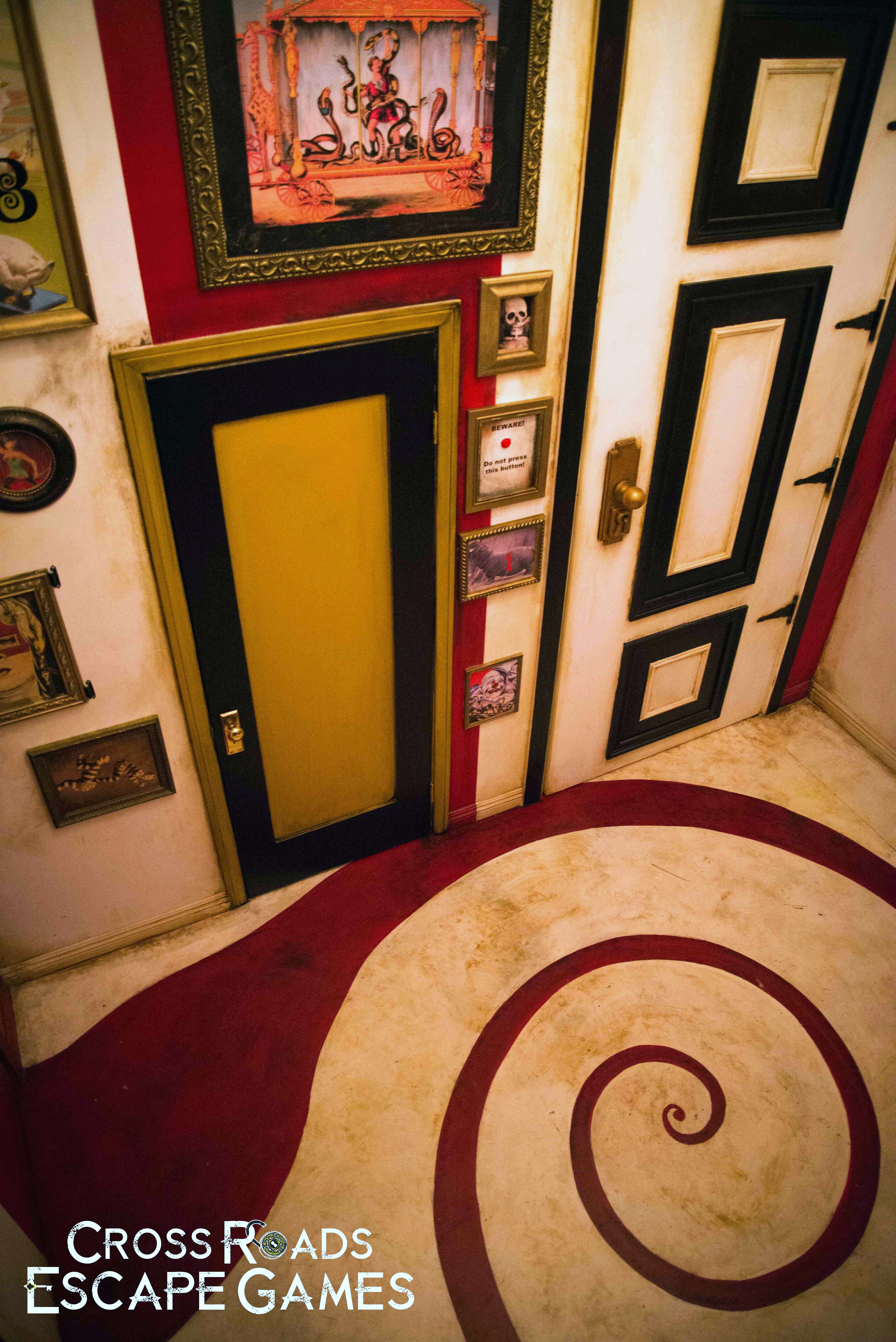 Like Cross Roads Escape Games' superlative Hex Room, The Fun House's vibrant scenography is executed at a level that's truly standard-setting.
Impressively – and perhaps not at all surprisingly, every inch of it of The Fun House's scenic was masterfully created in-house.
That said, one would be hard-pressed to draw further comparisons.
In contrast to Hex's gritty cinematic dwellings, Fun House immerses its audience in a vibrant wonder-world that playfully toys with gravity and perspective.
Unfolding, expanding, and revealing itself not unlike a supersize Wunderkrammer, several of the reveals elicit an audible "wow", and like in the best games, it keeps you on the edge of your seat as to what you'll uncover next.
Scenically, while unquestionably each existing on an equal level of quality, Cross Roads Escape Games could not be more different. And while that sounds like a common statement to make, it oftentimes could not be further from the case.
Cross Roads Escape Games takes paint and brushes and turns them into true art, every time.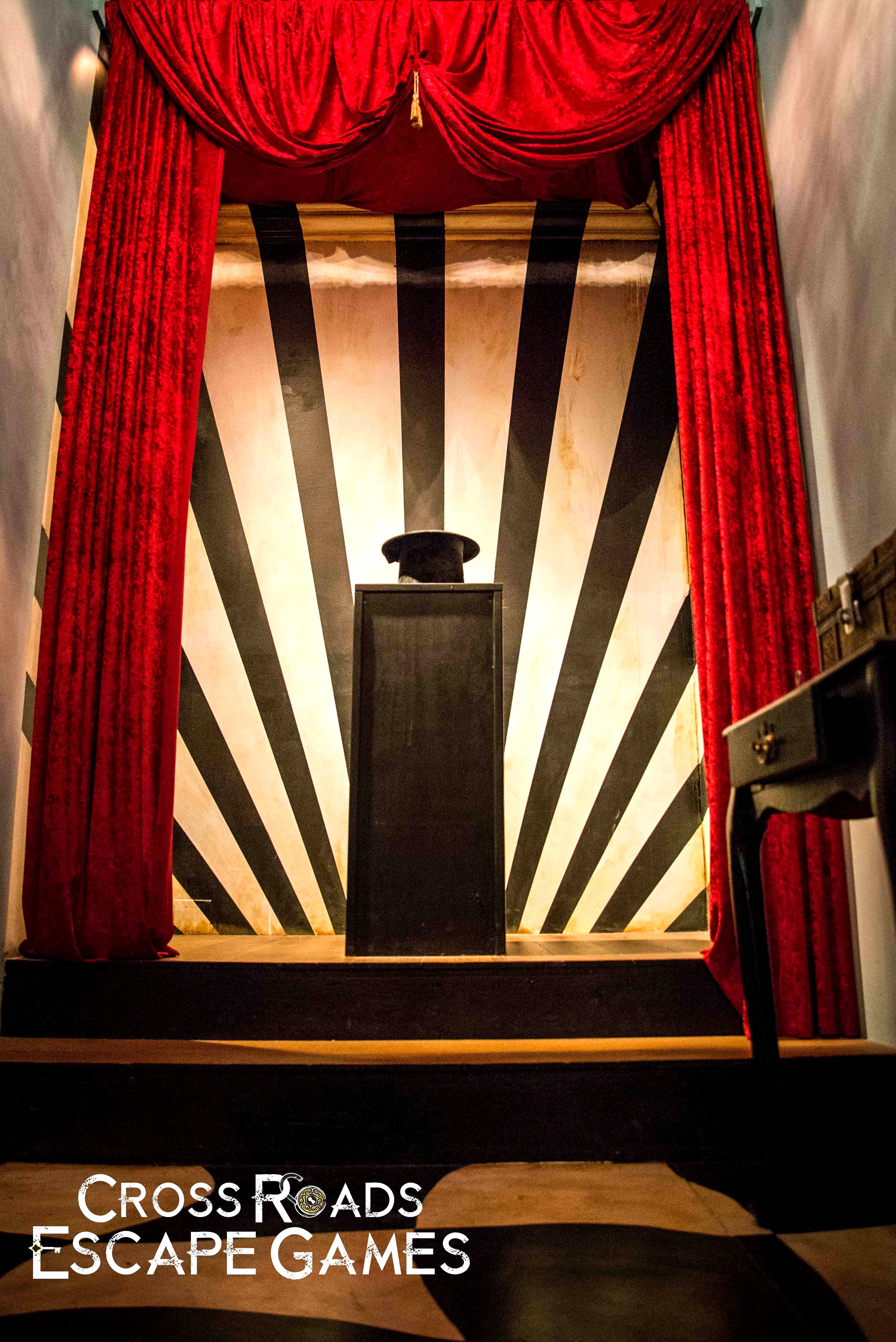 The Fun House was conceived as a complimentary experience to the adjacent Hex room.
Whereas The Hex Room is a challenging game even for the most experienced of players, The Fun House bills itself as a perfect first escape room, and on this level it truly succeeds.
The success of the experience lies in the bold originality of the puzzles, and the standard to which these concepts are executed.
Even the novel hint system both true to storyworld and entirely user friendly casts a magic spell.
Just one friendly word of advice-
Do not press the red button.
(Even though you know you're going to anyway!)

The Fun House is a daring high-wire act strung between a beginner's room and something dynamic and challenging enough to satisfy seasoned veterans, and it's a pleasure to say that it works on both levels quite ingeniously.
Speaking to the latter group, if you're an experienced gamer who's keen enough to distinguish between a good and bad room, The Fun House will surprise and delight time and time again, as there's a very tangible passion for the craft and love of the medium present in each step and detail.
On the flip side, if you're a beginner, you'll likely enjoy it all the same but in a different way, as The Fun House is a big, friendly, and moderately-challenging introduction to the Escape Rooms, and at each step it treats its audience with a certain warm degree of gentleness and respect.
Whichever category you fall into, it's time to step right up and visit one of the greatest escape rooms on earth!

Venue:  Cross Roads Escape Games
Location: Anaheim, California
Number of Games: 2
GAME SPECIFIC INFORMATION:
Duration: 60 minutes
Capacity: 8 people
Group Type: Public / You may be paired with strangers.
Cost: $32 per person
Summary
Reviewer
Review Date
Reviewed Item
Cross Roads Escape Games - The Fun House
Author Rating