RATING: 3 Keys       RESULT: Win       REMAINING: 6:49
Even the Book of the Dead may not be powerful enough to resurrect this venue, no matter how hard we tried.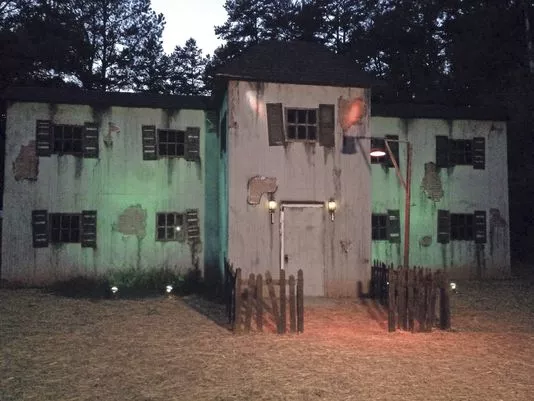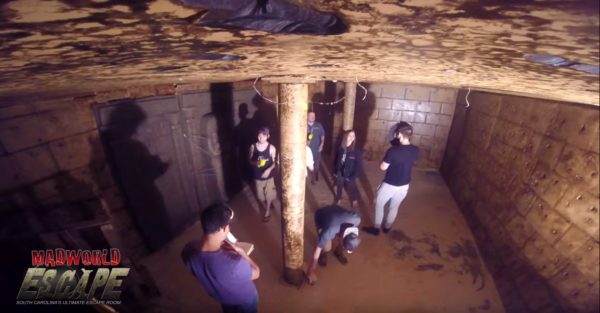 You and your team of excavators are trapped inside an Egyptian dig site. You must search for clues to uncover the means of escaping this ancient tomb before you run out of air and it becomes your own burial site.
We find ourselves stranded underground inside an earthy burial chamber of the ancient Egyptians. We must take a deep breath – but not too deep, because oxygen is limited – and look to our teammates to find the strength and courage needed to escape the tomb before we become forever trapped ourselves. If we do not succeed, ours will be among the skeletons found by future excavators.
Madworld Escape successfully achieved the art of melding the story into this familiar escape room trope. While there was nothing exceptionally groundbreaking about the story or theme, the entire experience was definitely enjoyable and well done.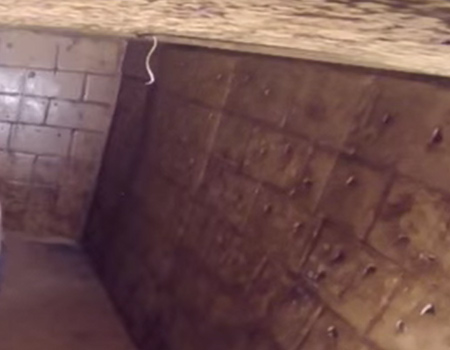 Given that Madworld is currently deemed as the "Best Haunted House in South Carolina," we expected some really great things in the area of scenic execution. Upon entering, we felt that they did not disappoint at all. As with their haunted attractions, everything has a decent and commendable presentation resulting from lots of hard work and a dedication to a quality experience.
The first chamber includes standard props and set pieces you'd expect: textured-looking walls with hieroglyphics, artifacts on pedestals, and torches to help bring light to the mysterious darkness. Beneath our feet is a fairly good covering of sand – but we are in Egypt, after all. Luckily, previous explorers left a large work light and rudimentary wiring which serve to further introduce some electricity into the space for additional lighting.
On the wall opposite the first entrance, the main focal point of the room appears to be the top of a sarcophagus and perhaps more…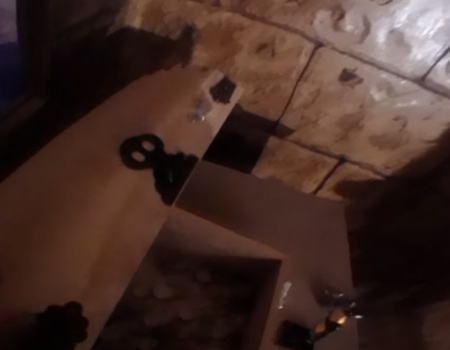 Playing such a familiar theme does seem to come with true feelings of déjà vu with regards to puzzles: find matching symbols, uncover something hidden under the sand, find a secret passage, etc. Let's face it, if you're going to haul in hundreds of pounds of sand, you most certainly have to make the most of it and have something reasonably worthwhile hidden beneath it.
With that said, it all boils down to how on point the puzzles are in relation to the theme and story, and how well they are executed. Escape the Tomb did not disappoint in this area, and we truly had fun working our way through the tasks and challenges. The second chamber did not present as many puzzles to tackle, but it did provide an entertaining finale to the entire gameplay.


Escape the Tomb was one of two new rooms presented by Madworld in 2016. Showing marked improvements over the original two rooms from 2015, the escape games offered here were in a good place and heading even further in the right direction.
We are disappointed and regret to say that rooms at this venue have been discontinued. We thought they held much promise for future games and even built a new hotel-like entrance way / waiting area to house the queue line for their incredibly popular haunted attraction. This space would have made a really wonderful escape room space during off-season. We haven't given up complete hope that their dabbling in escape games is gone for good. We hope to see them resurface in the industry again one day.


Venue: Madworld Escape
Location: Piedmont, SC
Number of Games: 0
GAME SPECIFIC INFORMATION:
Duration: 60 minutes
Capacity: 8 people
Group Type: Public / You may be paired with strangers.
Cost: This venue has since closed.
Summary
Reviewer
Review Date
Reviewed Item
Madworld Escape - Escape the Tomb
Author Rating