RATING: 4 Keys RESULT: Win REMAINING: 25:35
What better way to start a story than once upon a time?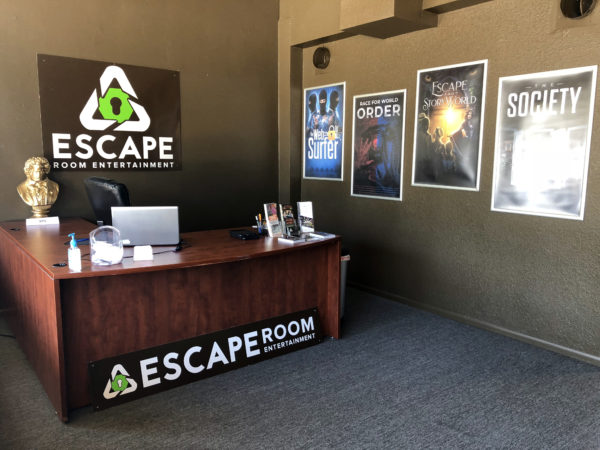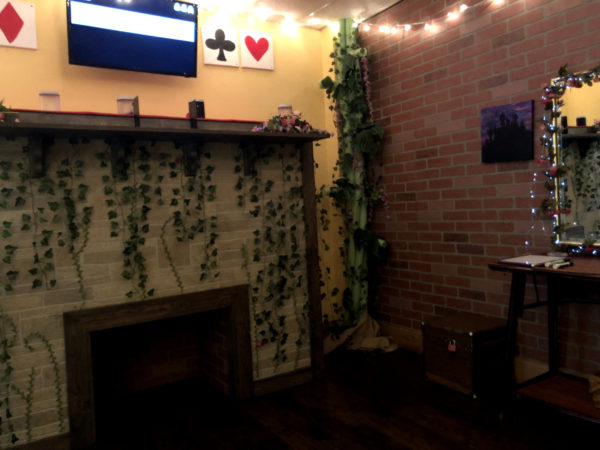 After stumbling across a magical storybook in the woods, your group is whisked away to a land of fairy tales and enchantment, where the sweetened words from a stranger lure you in. You soon find yourselves held captive by StoryWorld's villainous witch, who has dinner plans you DON'T want to be in attendance for! After taking your magical storybook and hiding its pages throughout her cabin, she heads out to gather a few last secret ingredients. You have one hour to find all the pages and restore the book's power before she returns to cook up her main course!
Escape Room Entertainment excels at creating fun and whimsical stories into which we can get lost. StoryWorld is no exception, pitting us in a battle of wits against a wicked witch. Lucky for us, our captor apparently prefers her food to be free-range, and she lets us wander her cabin while she's gone rather than locking us up first (apparently she's just not that wicked.)
In order to not be the witch's next meal, we're tasked with collecting the scattered pages of a magic storybook to transport us back home, providing us with a fun milestone-driven gameplay that tells more than just the story of the main game. As we progress through this magical realm, we are given glimpses of fairy-tales we know all too well, all of which connect to StoryWorld in some way.

Much like the gingerbread house that Hansel and Gretel made the mistake of entering, the witch's hut comes across as downright magical. A fireplace adorns one wall, and a petite bed that might have once belonged to one of the seven dwarfs sits in another. A tiara sits locked in a glass box, and a dresser and ornate mirror are placed against another wall. A beanstalk in one corner of the room seems to have grown right up from the floor – and right up into the ceiling – and dozens of twinkling lights make everything shine. If we hadn't been told that we were in the den of an old hag, we might have mistaken this for the room of a little girl, and to say it's a little off putting would be an understatement.
Unfortunately, the scenery only got more confusing as we moved through the game, leaving a magical bedroom through a secret door and entering… the forest cottage of the three bears? The wallpaper here gave off a very "woodsy" feeling, which might have been appropriate considering our location had it not been, once again, for how bright and cheery the cabin felt.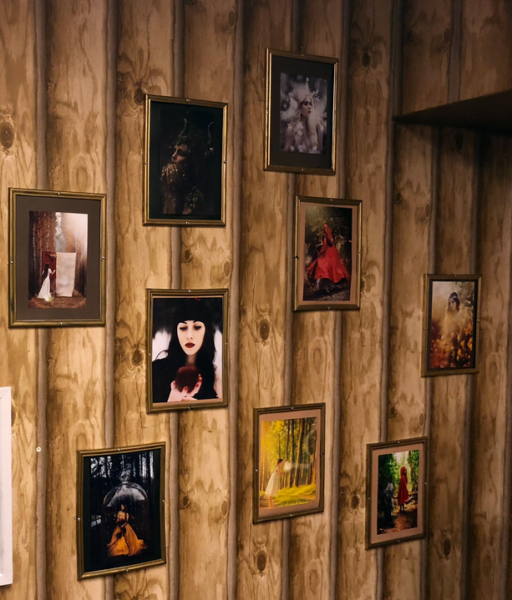 Every puzzle in Escape From StoryWorld feels like a story in and of itself, mostly because of how well nearly every one of them connects to the fairy tale being told. Cinderella's page of the book will, of course, have you rummaging through piles of shoes. Snow White's activity will have you investigating every nook and cranny for a bushel of apples, and you'll need to neatly reorganize the cottage of Goldilocks and the Three Bears.
There's a great combination of technical and physical puzzles present throughout the witch's cabin, and we never found ourselves growing tired of one or the other. Better yet, a lot of the tech seemed downright magical, which meant it was perfectly placed for the story being told.
Thanks to the pages of the storybook telling us exactly what our next task was, there was never a moment in Storyworld where we weren't sure what our next goal was. Although this did, admittedly, lead to a rather linear experience, it did not detract from the gameplay in any way, helping us keep focused on the end goal.

Escape From StoryWorld is one of those rare escape rooms that doesn't take its plot – or itself, for that matter – too seriously. At is core, it's a lighthearted room with some fun and clever puzzles. While we loved nearly every activity in the game, at times some puzzles did feel a little off the beaten path, despite how hard the storybook pages tried to connect them to the narrative.
For such a linear game with a clear goal at its end, there was no real gratification to escaping the room. While there was plenty of tech included throughout our journey through the witch's cabin, our final escape code ended up being just another set of numbers found through rummaging through the pages we'd already obtained, rather than being an overall culmination of our efforts. We would love to see an ending that really says "happily ever after", rather than simply unlocking a door!
Although it has room for minor improvements here and there, make no mistake that Escape From StoryWorld still feels utterly magical. It's a great room for beginnings and enthusiasts alike, with a uniquely "kid-friendly" theme that will get the entire family involved in the story!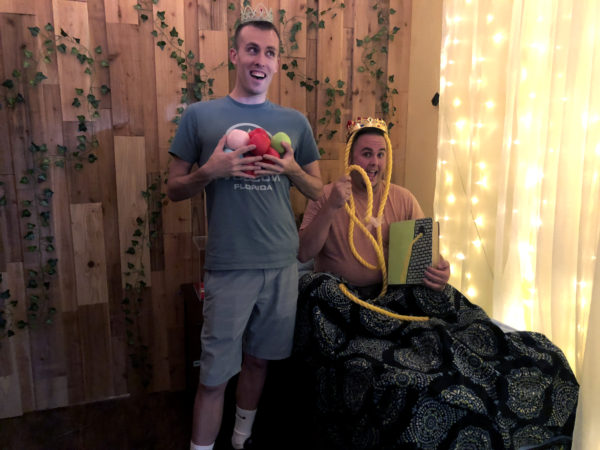 Venue: Escape Room Entertainment
Location: Melbourne, Florida
Number of Games: 8
GAME SPECIFIC INFORMATION:
Duration: 60 minutes
Capacity: 8 people
Group Type: Public / You may be paired with strangers.
Cost: $28 per person

Escape Authority readers save 20% at either location using code EA-FAN

We thank Escape Room Entertainment for inviting us to play this game. Although complimentary admission was generously provided, that in no way impacts the opinion included within this review.
Summary
Reviewer
Review Date
Reviewed Item
Escape Room Entertainment - Escape From StoryWorld
Author Rating