RATING: 3 Key          RESULT: Win          REMAINING: 15:55
Welp, we've found ourselves trapped in yet another ancient tomb. I'm beginning to think we should revisit our future as professional Egyptologists.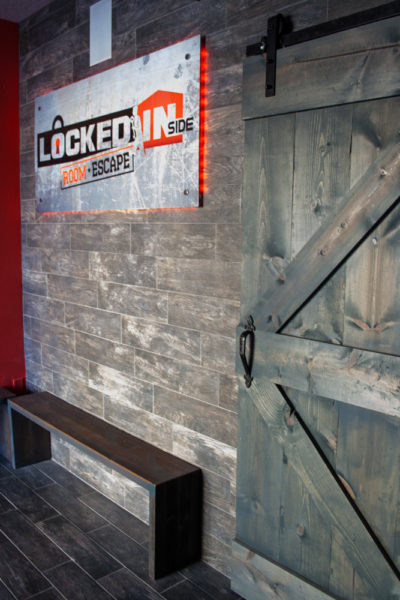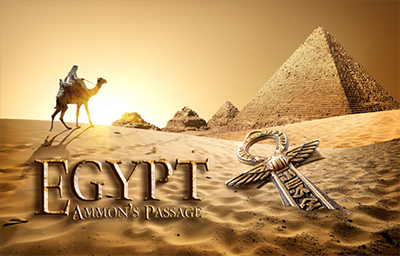 A vague story leads us into an ancient Egyptian pyramid.
Our goal: Find Ammon's Passage that leads to Queen Rose's tomb full of treasures… But be careful! The tomb is a trap.
Though it certainly does its job in building hype and setting a mood for an Egyptian-flavored experience, once in the space it doesn't really continue. Yes, it remains clear that we are in a tomb, but at no point do we get the impression there is any sort of trap that endangers us.
Yes, Egypt: Ammon's Passage is light in the story department, but that does not make it any less of a good game.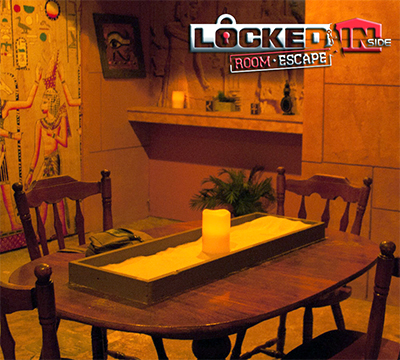 The room definitely makes effort to give the impression it is in fact an Egyptian tomb, and for the most part is fairly successful in doing so.
The walls are textured to create the illusion of being large limestone slabs. Vinyl graphics do their best to enhance the storyworld by giving the impression of hieroglyphs.
What stood out the most in the room did so for perhaps all the wrong reasons – the dining room table, complete with four dining room chairs.
I'm not kidding when I say this – it's literally the same table set I have in my house. Literally exactly the same.
And since I don't live in an Egyptian tomb, it was difficult to not look at this as being a bit out of place. As such, even with all its pros, the scenic is still somewhat a bit of a hodgepodge.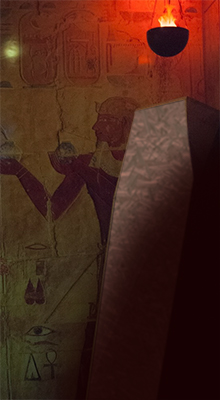 The puzzles throughout this game were mostly all intuitive, which is definitely a good thing. Our forward momentum felt fairly constant, creating a satisfying flow.
The gameplay itself was entirely linear – meaning one step lead to the next, and so on. This worked well for our party of two, but might be a slight challenge to engage larger groups.
The majority of the puzzles do try to connect to the spirit of an Egyptian storyworld -with one notable exception. We're not certain how a standard tangram puzzle connects within an Egyptian tomb. And though we appreciated it's tech-drive connection, it still unquestionably felt out of place in this setting.


I enjoyed the game. I felt the story and scenic came together to make it at least mostly believable (sans my kitchen table.)
There were some very fun, tech driven moments and even a few effects that helped transform this game from those in its competing market – made even more impressive by the fact that this is one of Locked Inside's first soirée into the escape room genre.
The staff was exceptionally enthusiastic, and made us feel not just welcome, but that they were thrilled to have us. It was clear they have a passion for the venue, which can only spell great things for their future!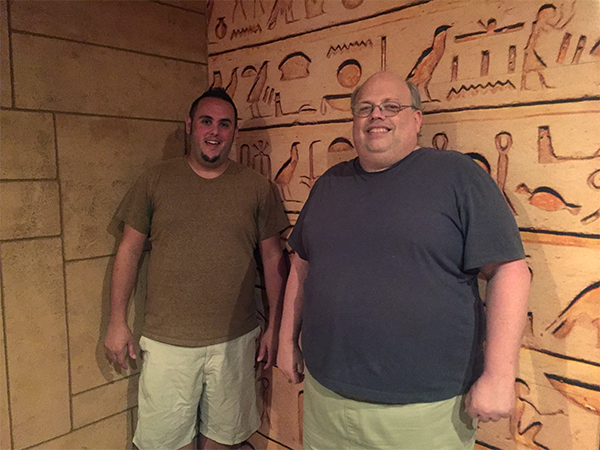 Venue:  Locked Inside
Location: Indialantic, Florida
Number of Games: 3
GAME SPECIFIC INFORMATION:
Duration: 60 minutes
Capacity: 8 people
Group Type: Public  / You may be paired with strangers.
Cost: $29 per person (minimum two)

Escape Authority readers save 25% using code EA25
Summary
Reviewer
Review Date
Reviewed Item
Locked Inside - Egypt: Ammon's Passage
Author Rating