RATING: 5 Keys          RESULT: Win          REMAINING: 6:11
Just once I'd like to travel back to medieval Europe WITHOUT getting locked up in a tyrant king's dungeon. Just. Once.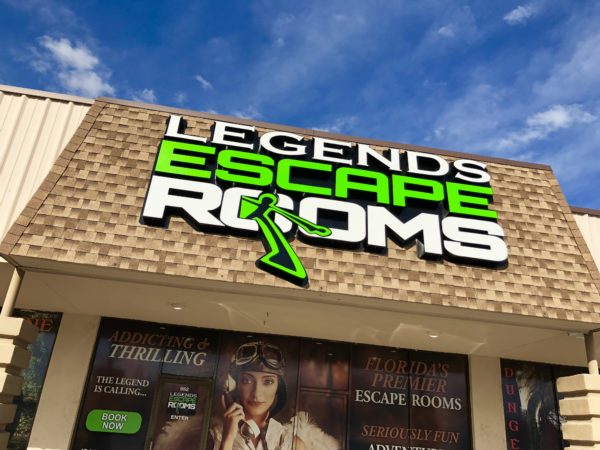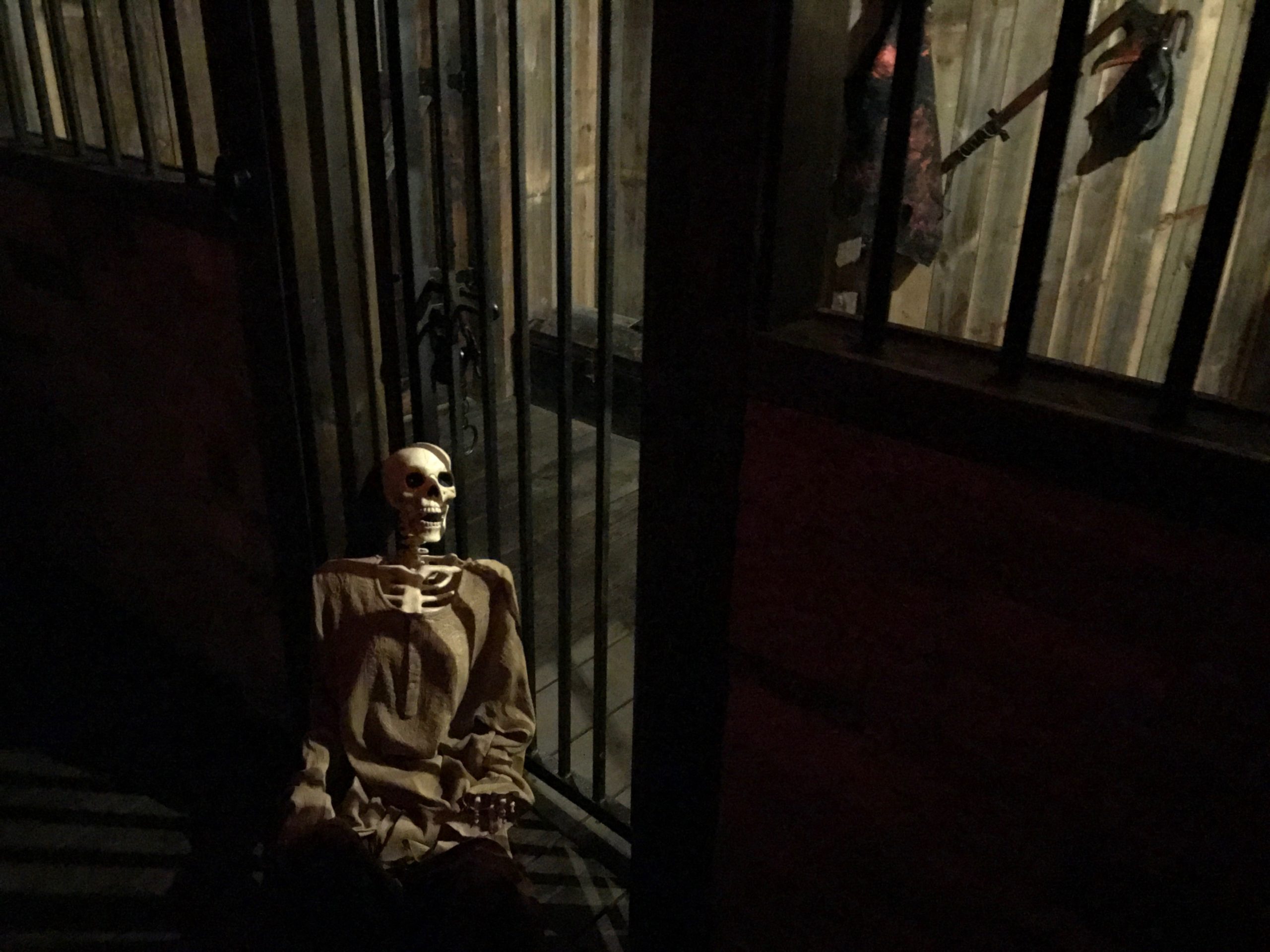 You find yourself in a Medieval European dungeon. No mercy will be given. Your team's skills will be tested in order to escape your ill fate from the executioner.
Dungeon VII relies more heavily on experience than it does on story. At its core, it's a somewhat familiar one – we've been captured again for yet another unnamed crime against the law (or in this case, the crown.) The "what" never seems to matter – quickly shifting focus to the "how" of getting away with it.
As our experience progressed, the story was fleshed out a bit more – both through quality scenic treatments and puzzles that connected us to it. It became apparent that the "seven" of Dungeon VII was intended as a direct connection to the seven deadly sins – a theme that would remain fairly constant throughout the experience creating a satisfying continuity.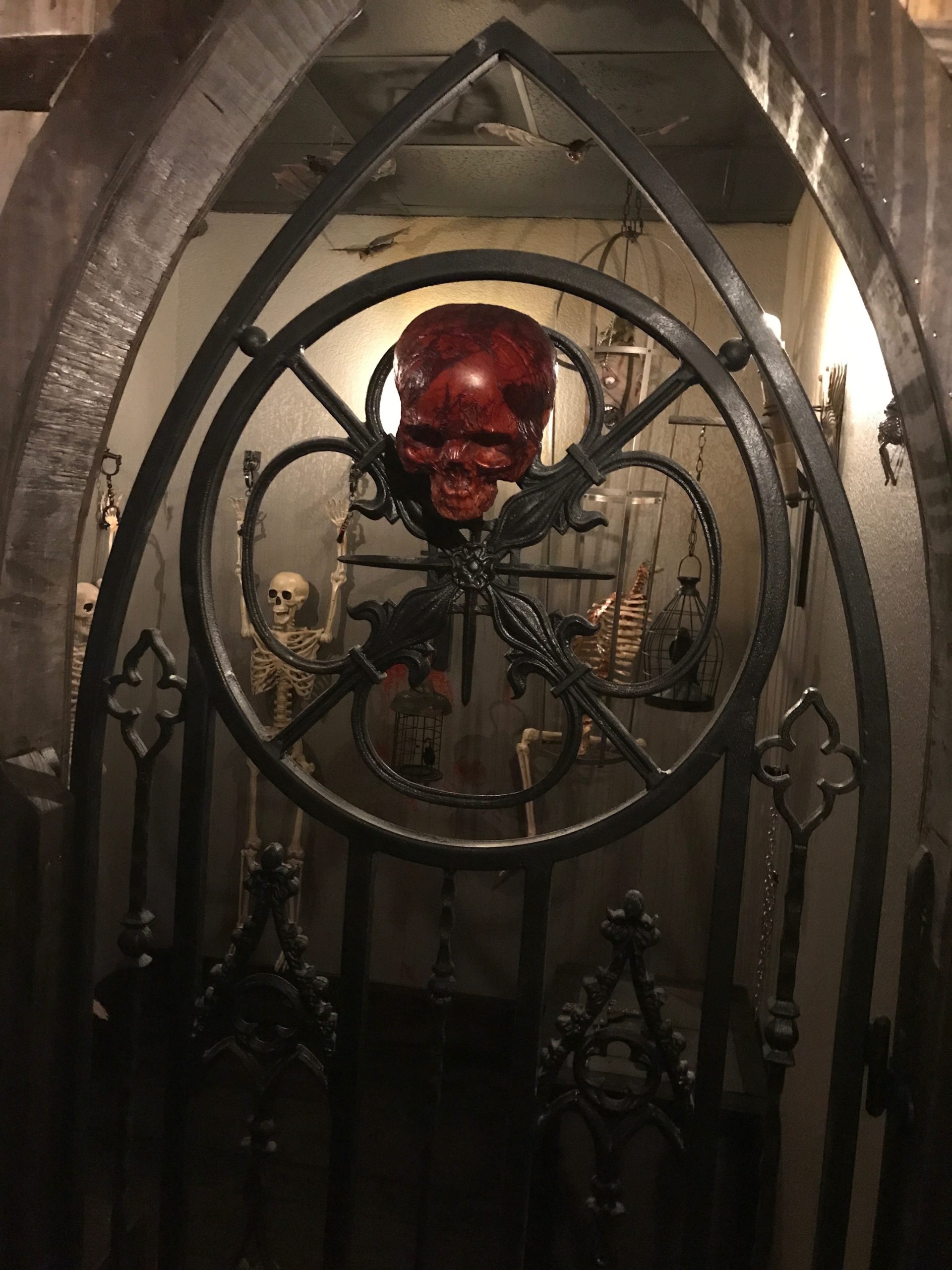 A rich blending of wooden and stone textures quickly bring Dungeon VII's world to life in a very believable way. Ornate fixtures and a hauntingly beautiful human skull chandelier cast an ominous glow across elegantly arched doorways straight out of the nearest medieval castle. And speaking of medieval castle – this room's large assemblage of authentic swords will be enough to make any collector jealous.
Dungeon VII is massive – spanning five fairly large rooms (well, four large rooms and the initial dungeon cell we break out of.) Hidden reveals and unexpected surprises kept us truly engaged throughout our quest for freedom.
With such lavish settings, the silence that surrounded us felt even more noticeable – though it should be mentioned that on our visit to Legends Escape Games, Dungeon VII was not yet actually open to the public. We hope that once it is, it's accompanied by an equally epic theatrical score.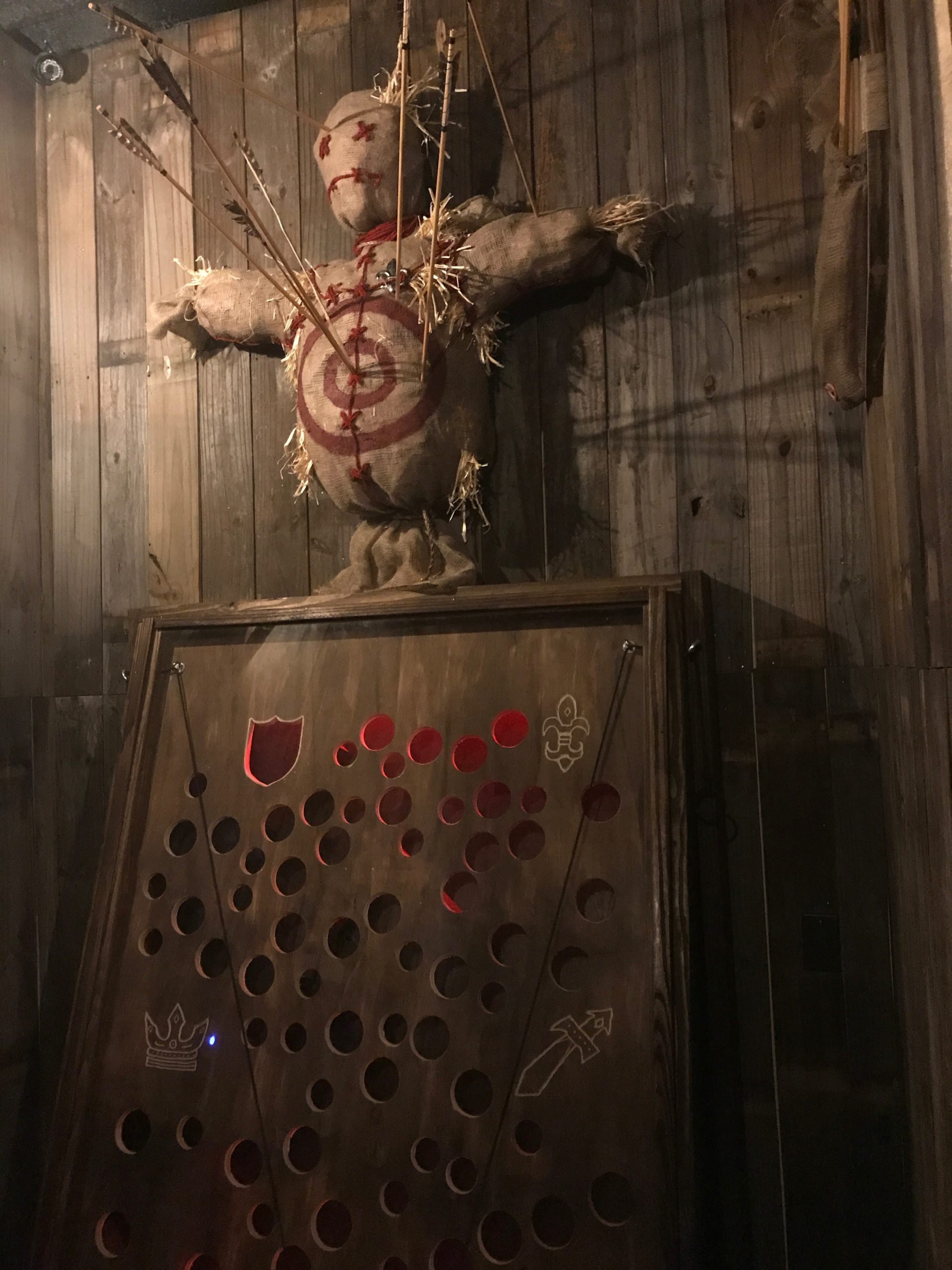 Dungeon VII has a flow that could be described as more activity-based than necessarily puzzle-based. That's not to say this game lacks puzzles; much to the contrary – but the puzzles it has flow more organically within the storyworld to evoke the flavor of actions we might actually be taking under the coveted guise of "if this were real."
The puzzles here were intuitive, and for the most part carried a solid progressive flow from start to finish. We found one or two moments to slightly overstay their welcome – but nothing that would truly impact the overall quality of the game. One moment towards the beginning frustrated us a bit with some fishy mechanics that we think could be a bit more polished – but you won't hear any spoilers from me on which one it is.
Dungeon VII succeeded well at incorporating a few physical puzzles that felt straight out of the Middle Ages – and their functionality was truly fun to our experienced group. Its finale is really where this game shined – staying very true to the story that was told to us before entering, wherein we actively worked to gather artifacts that would restore the power of light to the entire kingdom.


Legends Escape Games is one of Central Florida's newest venues. It's clear from the start that they strive to do something different – a fact that we very much appreciate in a world of so many similar flavored games already in the market.
This venue, as we gladly find more and more of these days, is a family affair – a literal mom & pop (& son) shop where everyone plays a vital role in everything they do. It's clear in meeting them that this business is not about getting rich, but rather sharing a passion they have with fans like us. And at its core Legends Escape Games will be a success for that very reason on its own – they are fans like us.
Each of their games feels different – but Dungeon VII is unquestionably their shining star. The grand scale, integrated tech and mix of physical puzzles is enough to impress even an experienced player – but will unquestionably blow away their core local demographic of less-traveled guests. But make no mistake – Dungeon VII isn't just a big fish in the small pond of Brandon, FL; it can easily compete with even some of the much bigger budget venues in Tampa and Orlando down the road.


Venue:  Legends Escape Rooms
Location: Brandon, Florida
Number of Games: 6
GAME SPECIFIC INFORMATION:
Duration: 60 minutes
Capacity: 8 people
Group Type: Public  / You may be paired with strangers.
Cost: $34.99 per person

Escape Authority readers save 15% using code EA-Legends15
*Not valid on Revenge of Anubis.

We thank Legends Escape Rooms for inviting us to play this game. Although complimentary admission was generously provided, that in no way impacts the opinion included within this review.
Summary
Reviewer
Review Date
Reviewed Item
Legends Escape Rooms - Dungeon VII
Author Rating