RATING: 0 Keys          RESULT: Loss          REMAINING: X:XX
Dallas' first room is also Dallas' worst room.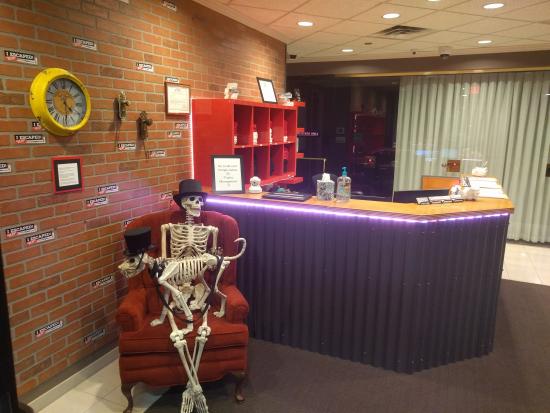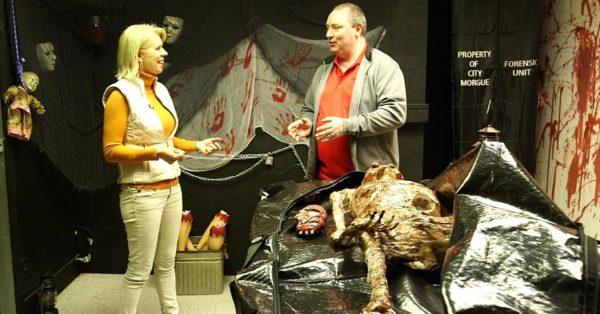 You have seen a lot of people go into Dr Moriarty's house but have never seen any of them leave, this makes you suspicious, you want to tell the authorities but you know that they will not believe you without evidence, so one day you see Dr Moriarty leave and you pluck up enough courage to go over to the back of his house and peer through a window, whilst doing so you feel a bang on the back of your neck and you are unconscious, you find yourself waking up inside one of the locked rooms tied up and you are told by Dr Moriarty that he is going to move his operation elsewhere, because if you found out about him, he knows it is only a matter of time before the authorities find out as well. He tells you that he has planted a bomb set to go off in 60 minutes that gives him more than enough time to get well away from the scene and it ties up all the loose ends, by blowing you up along with all the evidence. So now you have got out of your bounds but need to stop the timer before you all go boom.
Dead End does little to immerse us in Dr. Moriarty's twisted world.  Unlike the narrative, we do not start off the game tied up, handcuffed, or simply blindfolded.  Instead, we walk through a door straight into his house.  Dr. Moriarty should not be worried about us because the evidence we gather will be so illogical, it would never hold up in court.


Dead End starts off in a dimly lit room with black painted walls.  It is decorated with jars of organs, test tubes, and a few other items I have seen in the Halloween section of Target.  The front door has two locks dangling from it.
The second half of Dead End looks slightly better, but not by much.  There is an initial small hallway with black body bags hanging from the ceiling, and then we are met by a larger room with a corpse laying on a table with fake organs and eyeballs falling out of it.  There is also a metal bin of plastic appendages on the floor and red paint splattered on the walls – perhaps it's supposed to be blood?  The several locks dangling from drawers and doors are what stick out the most.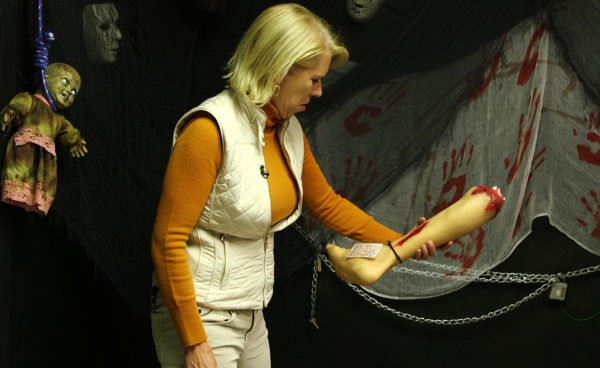 One thing that makes the Dead End artificially difficult is that it's dimly lit and the flashlights you find in the room barely work.  After getting frustrated, the game master kindly brought us a brighter flashlight, but he said we were lucky because they "usually don't do this".
Once we finally made our way into the second room, we had no idea where to start because there is no flow and many locks of the same type.  Once we found what seemed like a four digit answer to a puzzle, we had to enter it in all of the four digit locks until one finally opened.  After we powered our way through some illogical steps, we finally needed a hint.
If Dead End even deserved 1 Key, the hint system alone forces it down to 0 Keys.  Not only does Escape Expert firmly limit you to three clues, but they reduce your available time by two minutes for each hint.  That's right ladies and gentleman, it literally costs you money to use a hint.  If we pay for an hour of game time, that's what we expect.  We had to use three clues on a single puzzle (reducing our time by SIX minutes), and we still did not understand it after we finally "solved" it.


As the game master walked in, we were eager for them to walk us through the rest of the room to at least see if there were any saving graces to the puzzles or the story.  Instead, I was handed a 20% off coupon to come back and play again.
The owner claims that the 10% who do escape are the elite, and the other 90% are just not good enough sleuths.  However, an escape rate this low points to a design flaw.  There is zero flow to the room, and over half of the steps are illogical.  Sometimes, the largest hurdle is viewing the digits on a lock due to the lack of working flashlights.
Taking away time from the game for using a hint is dishonest and an insult to the customer.  They have used their hard-earned money to play a game and have fun for sixty minutes.  Dead End is absolutely designed to be unsolvable and to require hints, and it is the only game at Escape Expert where it is "against the rules" to walk you through the rest of the room.  It is very apparent that they designed this room to be a CASH GRAB, and I don't take those words lightly.
We certainly will never collect enough evidence to catch Dr. Moriarty or even know if there was really a bomb planted in his confines.  Perhaps the name Dead End means you'll be dead before you ever see the ending.


Venue:   Escape Expert
Location: Plano, Texas
Number of Games: 5
GAME SPECIFIC INFORMATION:
Duration: 60 minutes
Capacity: 8 people
Group Type: Public / You may be paired with strangers.
Summary
Reviewer
Review Date
Reviewed Item
Author Rating