RATING: 4 Keys          RESULT: Win         REMAINING: 0:32
Maybe you will catch a glimpse of Mona Lisa's smile as you travel back to the Renaissance.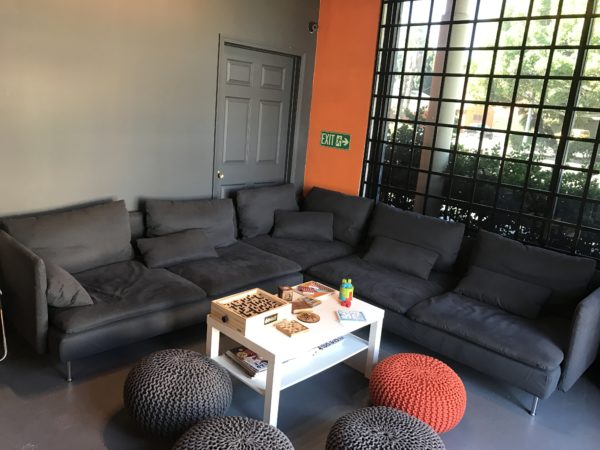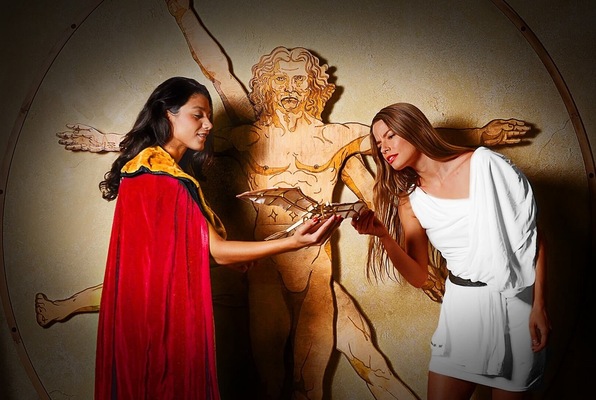 After Da Vinci's passing, he left his favorite pupil, Salai, a gift. This gift was greater than anyone could ever suspect, a secret room filled with some of the most challenging riddles and puzzles known to man. It is Da Vinci's last unsolved mystery and now you have a chance to unravel some of his greatest work. 
We are taken back to the Renaissance era.  There is a controversy among art scholars that Leonardo's apprentice, Salai, was the true inspiration for the Mona Lisa.  Leonardo is a virtuoso, an inventor, and a riddle maker.  He has left a room filled with only the most complex puzzles for us to reveal the truth to this 500 year old secret.
Da Vinci's Secret immersed us deeply into the great scholar's world.  The puzzle-intense experience made us feel as if we were Da Vinci's apprentices, and he was helping us expand our minds through a numerous array of gadgets, artwork, and brain-teasers.  It was a challenging Renaissance adventure – just the way Da Vinci would have built it.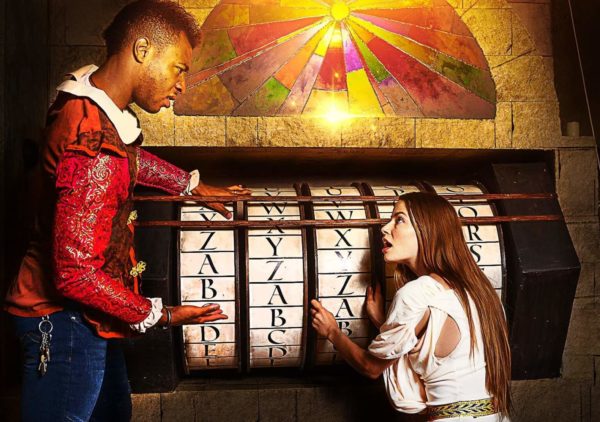 The space is made completely of era-specific materials that are deliberately weathered.  You are not going to find shiny objects or fancy electronics.  Instead, the walls and floors are made of an earthy sandstone, and the props are made of various kinds of wood.
A bright glow of a stained-glass window radiates through the room, and the giant-sized cryptex below it is hard to miss.  Several recognizable paintings line the walls, and there are also several devices around the room embodying the spirit of Leonardo – the inventor.
The initial room is large and enticed us to explore our surroundings.  While each connected room is much smaller in size, they equally feel like they are designed by Leonardo himself.  As we wondered into the courtyard, we heard water flowing through a marble fountain and noticed vines growing on the walls.  The constellations above reminded us that Leonardo was also an astronomer.
Through the gate of the courtyard, we witnessed a colorful mural of perhaps his most famous work of art – The Last Supper.  Da Vinci's Secret did an excellent job incorporating all aspects of the Renaissance man.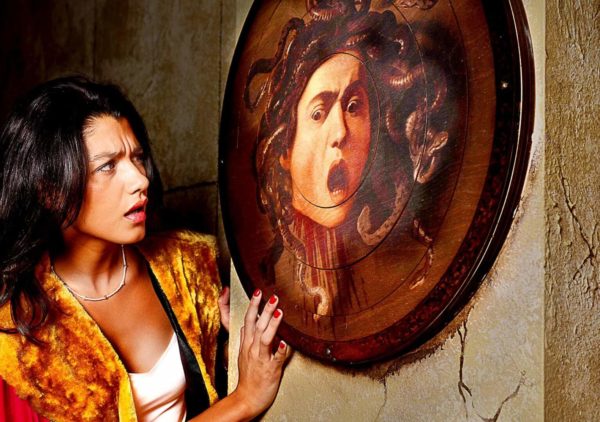 The tasks range from simple to complex. There is plenty to keep everyone busy as this is a puzzle heavy room with very few bottlenecks.  There are several one of a kind devices incorporated in the room that seemed as if Leonardo designed them himself.
With very little scavenging, we were able to focus on the puzzles, and there were a lot of them.  Each task flowed naturally from one to the next, and they all managed to be reminiscent of the Renaissance era and Leonardo's life.
While Da Vinci's Secret has a plethora of unique and interesting puzzles, there were a couple that could have used some polishing.  Some items are used more than once instead of your typical "one and done".  However, we feel like these faults were relatively minor once we looked at the overall picture.


Da Vinci's Secret has masterfully intertwined all aspects of Leonardo into one seventy-five minute experience.  He was an artist, an inventor, and presumably a genius.  With that being said, this is one of 60out's most puzzle-heavy and challenging offerings.  After all, if Da Vinci really did build this room, it should not be easy.
Through the choice of materials and keeping the modern technology hidden, we were transported back in time.  60out has crafted many unique devices into the room that have the look and feel of the Renaissance era.  These inventions were both fun and engaging to use, and none of them seemed to have needed electricity to properly work.
We did experience a tech-hiccup late into the experience that caused the game master to stop the clock, and we have heard about similar issues from several others who have played the game, including additional members of our Escape Authority team who tackled Da Vinci's Secret at different times.  This is perhaps the main detractor from an an otherwise fun and engaging room, and it is the primary reason for a 4 Key rating.  Just the same, a worthy challenge awaits those who test their wits against Da Vinci and unravel his greatest secret of all.


Venue: 60out
Location: Los Angeles, California
Number of Games: 3
GAME SPECIFIC INFORMATION:
Duration: 75 minutes
Capacity: 6 people
Group Type: Private  / You will not be paired with strangers.
Cost: $47.50 per person (a minimum of two people are required for booking, then prices vary for each additional player.)

Escape Authority readers save $10 using code 60OUTEA 
Summary
Reviewer
Review Date
Reviewed Item
60out - Da Vinci's Secret
Author Rating