RATING: 1 Key          RESULT: Win          REMAINING: 14:53
Can an adventure really be this bad?  The answer may surprise you.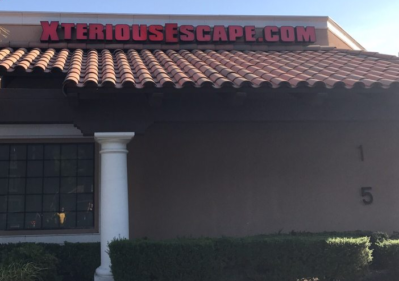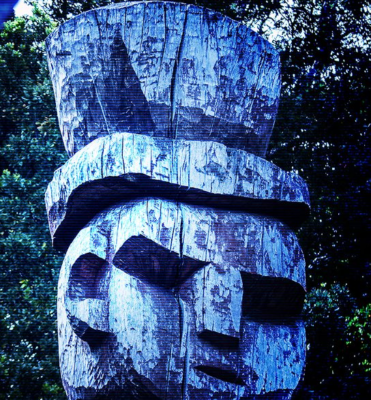 1950, Yucatan Peninsula. In a desperate race against the clock, you and your group of archaeologists need to recover the legendary statue of the Sun God Mapuche before it's lost forever to the bandits that have remained one step ahead of you. This is your last chance Do you have what it takes?
The Gods are unhappy, specifically the Sun God, Mapuche.  Why you ask? Someone stole a statue right before we showed up.  Darkness overcomes the world as we set out to find whats left.
The Curse of Mapuche says the sun will never rise again over this land.  We must find a way to appease Mapuche and restore order to the world. Only then we will see sunlight again.  
Our highly trained archaeologist team needs to decipher the clues left behind by the previous bandits. Presumably they stole the statue right before we were going to steal the statue?  
But Mapuche is an angry God.  Quite frankly, at the end of this adventure, we were angry too.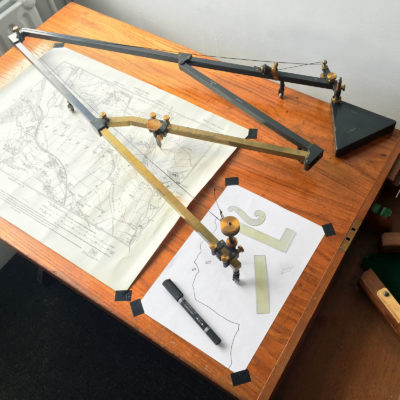 Somewhere in the Yucatan peninsula is the location of our exploratory adventure.  Which also happens to be in a dimly lit office space.
A very large cartography table is the highlight of the scenic quality here.  But it plays no role in the game whatsoever. Just something to take up space, like the majority of the scenery in the room.
Everything else is contained against the wall in a somewhat haphazard way.  At times it's hard to decipher what is just a decoration and what is actually something to pay attention to.  Worse, the space isn't illuminated well, so things blend in to the background in a bad way.
To play up the atmosphere a little bit, the floor is dirty, random vines hang from the ceiling, and various explorers' items are laying around.  It just doesn't carry through that we are in an ancient Mayan office, town, temple, or anything of the like.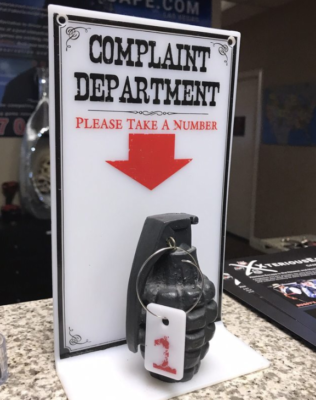 We need to preface this by saying we were warned by the staff that most of the tech in the room has been acting up.  Speaking to others across various experiences, this seems to have always been the case.
Nearly every puzzle has some kind of tech that has seen Mapuche's wrath.  Input the right code? It may not work. Set up something the right way? Also may not work.  Call in for a hint to ask if you've done something right? Guess it just wasn't working.
If everything worked properly, the puzzles here are actually reasonably good.  That is if you're looking for loosely themed puzzles because archaeology room. Assemble some artifact, read a map, decipher Mayan numbering system, place statue on altar, the list goes on.  But remember, there apparently is a good chance that tech behind these puzzles is probably not working right.
The biggest concern came from an electricity based puzzle.  We have seen these puzzles in the past where you link hands and connect a circuit.  But Mapuche is an angry God, delivering an electrical jolt to our hand and shorting out the tech in the puzzle.  I can literally say I was shocked by this puzzle.
This is also an actual picture of something in their lobby.  I'm sure the staff there looked in this direction when voicing our issues with the game.


Xterious Escape claims to be the ultimate escape room in Las Vegas, with engaging storylines and beautifully designed rooms.  When you set expectations that high enthusiasts will come in looking for quality entertainment. The exact opposite is true.
Looking past the complete failure that was the tech behind everything, The Curse of Mapuche could be an interesting room and concept.  It just falls very short of them when every few minutes you have to check in to see if you've completed something or it has to be manually fixed.  
At the end, the friendly staff remind you not only to advertise for them profusely, since they are the number one venue in all of Las Vegas by their standards, but also make very awkward hints and pauses in their post-game speech about the tip jar.  The better bet in Vegas would be to put money on the blackjack table rather than any jars here.


Venue: Xterious Escape
Location: Las Vegas, Nevada
Number of Games: 8
GAME SPECIFIC INFORMATION:
Duration: 60 minutes
Capacity: 10 people
Group Type: Public / You may be paired with strangers.
Cost: $30 per person
Summary
Reviewer
Review Date
Reviewed Item
Xterious Escape - The Curse of Mapuche
Author Rating