RATING: 5 Keys         RESULT: Won          REMAINING: 12:10
It's just another day in the office – until one of your lunatic co-workers tries to burn the place down!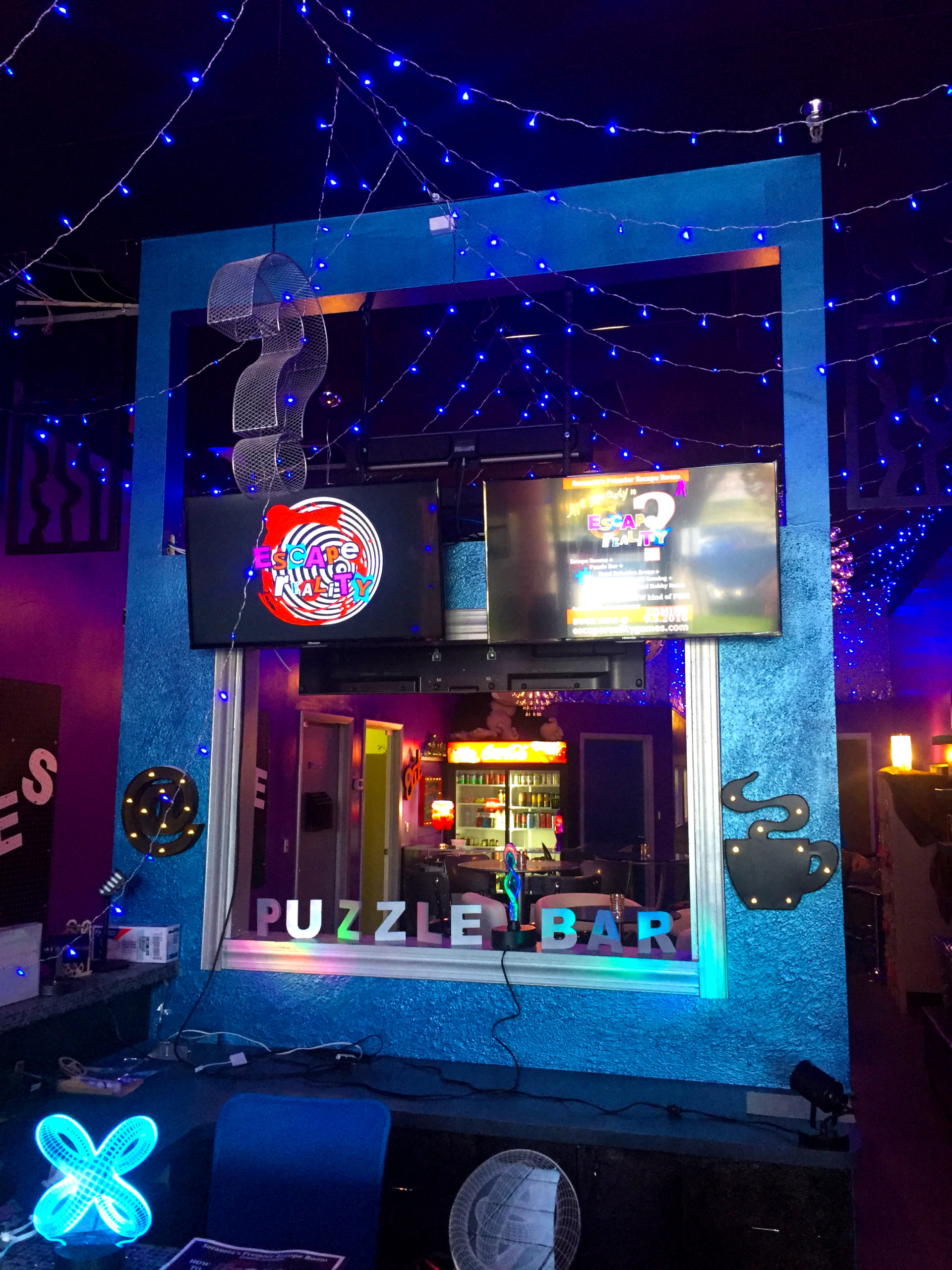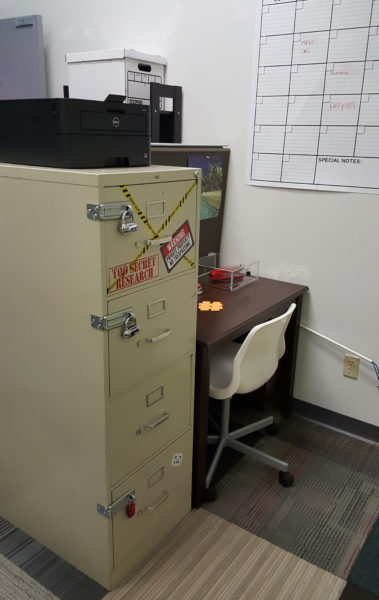 Our small, struggling company is about to go bankrupt!
Those bastards at Initech stole our million dollar idea. Now we need to get it back, and in the process save everyone's job, which I guess is good too. The boss is going to be very upset if you can't get those proprietary plans back in time – of course he's usually upset regardless.
Corporate Spy evokes the mood of a fan fiction sequel, existing within the storyworld made popular by the cult classic film Office Space – calling on classic gags from the movie in a way that fans will be rewarded with an even further enhanced gameplay experience.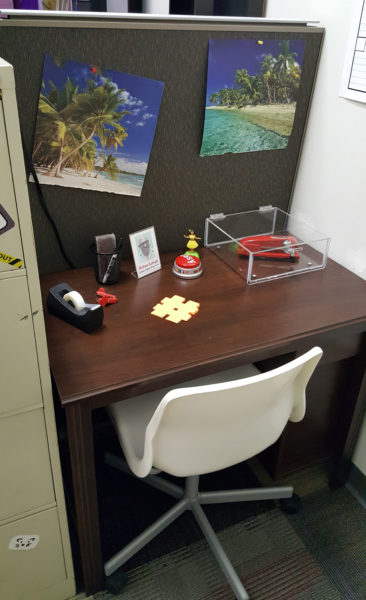 Step one of our mission was the easy part. We've successfully broken into the drab, mundane offices of Initech. This place is completely within the ordinary, and full of lots of places we'll need to ransack in order to find our stolen idea. Filing cabinets line the walls; desks are crammed into cubicles, and much to the chagrin our female coworkers, the glass ceiling hangs precariously above us.
One of the desks obviously belonged to Milton Waddams, with his red stapler locked down so no one could steal it this time – another great not-so-tongue-in-cheek nod to the movie.
Perhaps the most interesting piece of scenic also doubles as a completely unique hint system used throughout this game: a laser printer. Each time you needed a clue, the printer would fire on on and spit out a freshly printed sheet of 8.5″ x 11″ white paper with instructions to help us on our mission. And though it may sound simple on, well, paper – in execution it was the perfect medium for delivering hints in an office setting.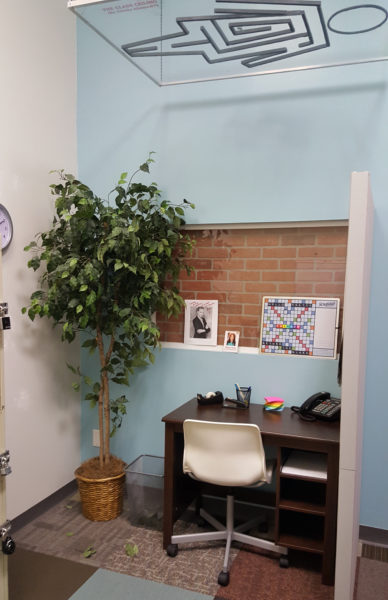 As you work your way through the room, everything flows logically with the Office Space-inspired narrative. You'll use stolen Initech ID badges to gain security access. You'll search through piles of purchase orders and hack the company email account. If you're lucky, you may even be the one to finally shatter that repressive glass ceiling.
Much like in the movie, be ready to be nagged by the boss to file your TPS reports in the correct order if you want to clock out on time.
But this is Initech – and those people are nuts. It should come as no surprise that one of the desk drawers is overflowing with cans of cat food – so little of a surprise in fact that at first we ignored it. Upon closer inspection we discovered one of our favorite puzzles in the game.
Eventually we find the stolen plans we were sent in to retrieve, but our mission didn't quite end there. This led to Milton again getting the last laugh.


The venue itself is setting itself up to be more than just an escape game complex; instead it's a true hangout place to come and enjoy various entertainment offerings. They have a bar and a party room where they do game nights, trivia and have improv comedy. The décor was eclectic with sparkles and lights hung all around. We hope you like purple. (Luckily, it's one of my favorite colors.)
The game was well done with quite a few jokes thrown in as a tribute to fans of the film, really making it a treat to play. Appropriately geared towards corporate bookings, their duplicate version of Corporate Spy sits next door. Though the puzzles are the same, the stories are lightly modified. Being the world's biggest fan of The Office, Chris was very upset to learn the Dunder Mifflin office wasn't quite ready to be played at the time of our visit.
Escape Reality has huge potential to be a major player in the Sarasota market. Their games are fun, and their staff – all the way up to the owner, Suzan – are clearly in love with what they're doing. Their passion is evident and infectious, and it really carries over into their product – making them a venue to watch, and one that we can't wait to return to!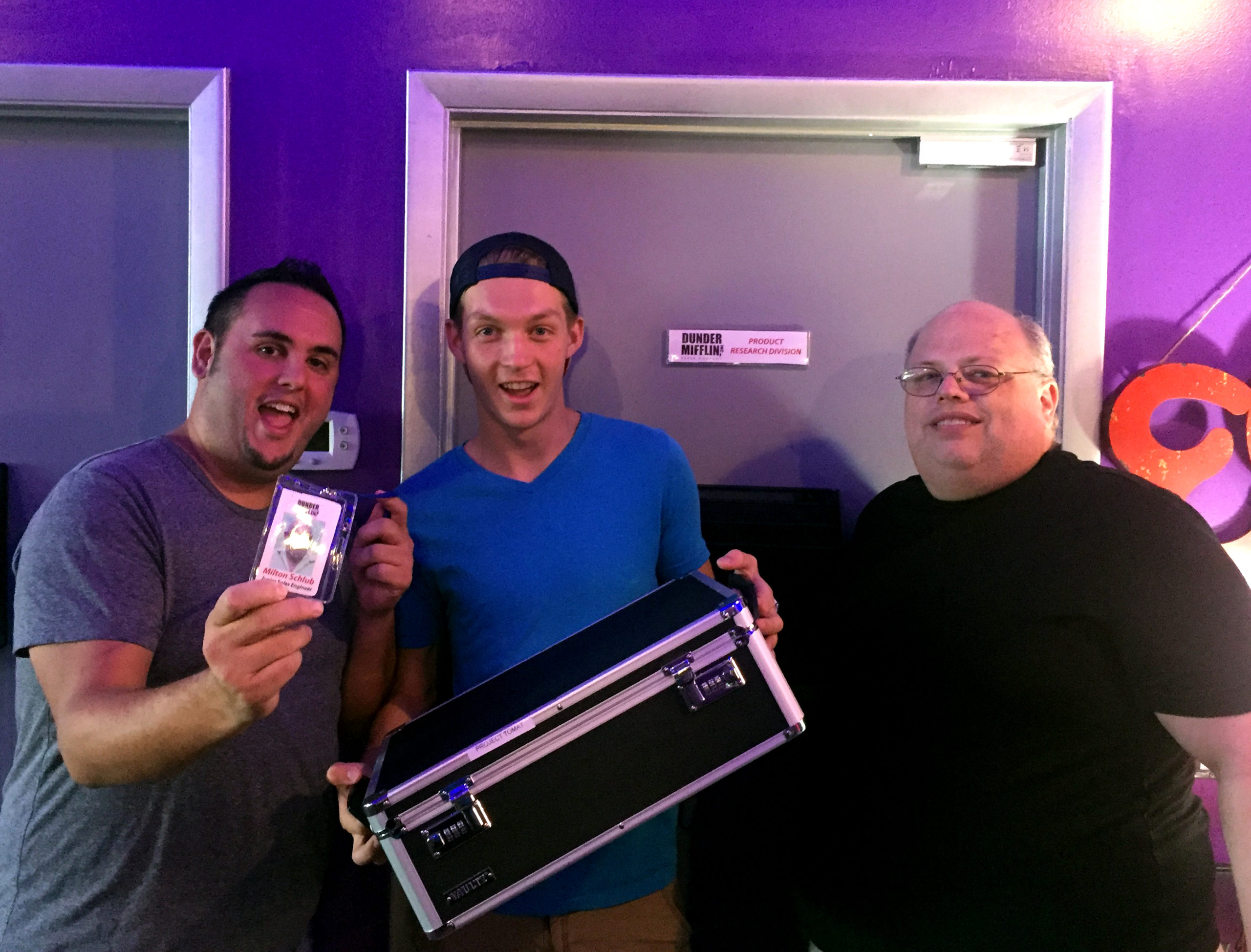 Venue:  Escape Reality
Location: Sarasota, Florida
Number of Games: 4
GAME SPECIFIC INFORMATION:
Duration: 60 minutes
Capacity: 8 people
Group Type: Public / You may be paired with strangers.
Cost: $27 per person

We thank Escape Reality for inviting us to play this game. Although complimentary admission was generously provided, that in no way impacts the opinion included within this review.
Summary
Reviewer
Review Date
Reviewed Item
Escape Reality - Corporate Spy
Author Rating