RATING: 4 Keys          RESULT: Loss          REMAINING: X:XX
The first chapter of any saga can be a crucial one since it normally sets the tone for the whole adventure. Lucky for us, this chapter starts the makings of a story that you're not going to want to put down any time soon!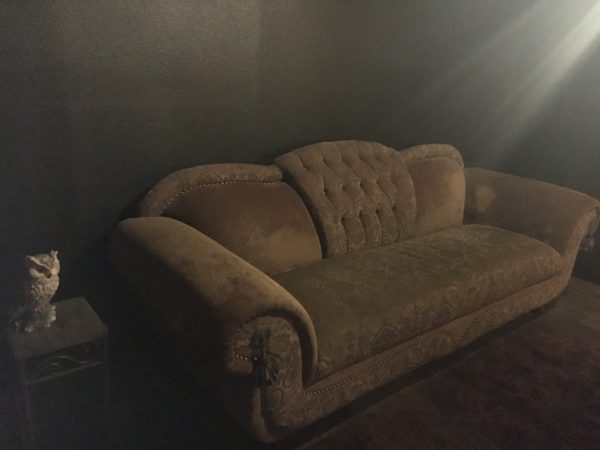 Dr. Robert Kieling is the head doctor at Solitude Heights Insane Asylum. He built this institution in 1931 to treat the criminally insane. You and your group are now his newly admitted patients. But there's more to Solitude Heights than what it seems. Mysterious deaths, missing patients, and the unexplained… Do you have what it takes to find your freedom or will you be another lost patient forever locked away in one of the rooms at Solitude Heights?
In the first chapter, you and your group have been admitted to the insane asylum. Waiting to meet with Dr. Kieling, you've realized that you've all been poisoned. Finding your way through his private chambers, you've discovered so much more than you were looking for. But where's the antidote? The poison will take effect in 60 minutes! Will you be able to find it in time to save yourselves or will you become another one of Dr. Kielings secrets?
By now we know it's not so much a secret that the popularity of escape rooms are growing all over the world. So with more and more games that are being created, it'll definitely become common to see fusions of the many repeated themes that have been used in numerous games by numerous venues. Just by first read of this story, The Doctor's Secret already sounds like a mashup of your typical "escape the asylum" and "find the antidote" themes. Remember though, this is only the first chapter! Coming soon there will be three more chapters, all continuing your journey to freedom through Solitude Heights Insane Asylum, fused with the twists and turns of what will be each individual story. I can tell you already that Lost Games Escape Room is succeeding in this fusion concept!
I really am excited for this because the concept of all the games in one venue having a connected storyline is something that up until now I personally have only seen one other place do (and they do it extremely well!). It definitely gives us as players something to look forward to in the future, whether it's coming back another day to play the next chapter or (in this case) waiting for the next game to be finished so the story can continue!
Going back to Chapter One, even before your actual game begins you are immediately thrown into the story. After going over the rules, your Game Master escorts you to sit in a waiting room. Then after moment a Solitude Heights nurse walks in to greet you and inform you that you must take your medicine before Dr. Kieling arrives. Once the medicine is distributed (in the form of a tasty Tic-Tac in little white cups), the nurse leaves you to wait for the doctor. A second later a fellow patient in white straight jacket comes running in and hides, scared of you at first, but after finding out you took the doctor's medicine immediately informs you that it's poison and you'll get very sick if you don't follow him. So with that you follow him down the hall and into Dr. Kieling's private office where he leaves you there with only an hour to find the antidote to the poisoned medicine before the doctor returns. And now cue the start of the actual game!
Let me be clear here that there are no live actors present during the game itself, but this awesome prologue brought to you by your Lost Games Escape Room Game Masters is a fantastic way to add some theatrics to get you already immersed in the story before the clock even starts.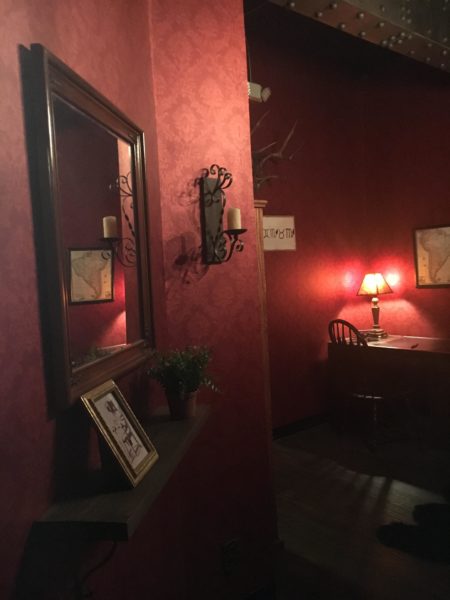 I've brought up the subject before in past reviews about being able to only change so much when your venue in a rented office building. Lost Games once again proves the point that with creativity and ingenuity, you really can make the best use of any space.
Made up of two rooms (well technically three if you count the somewhat eerie waiting room you start in for the prologue), The Doctor's Secret does very well with creating distinct and detailed areas that move along with the story.
Starting off in Dr. Kieling's private office, the warm colors and tones give off a cozy vibe of a study that would be in a mansion rather than that of an insane asylum. Once you stumble upon the second room you come face to face with what looks like what Dr. Kieling is hiding….his secret laboratory.
Most of the games that I've played where there's a laboratory involved normally look like ones out of hospitals, white and sterile. This one is just the opposite, dark and sinister. Both rooms have appropriate furniture and decorations that are there to help immerse you into each environment.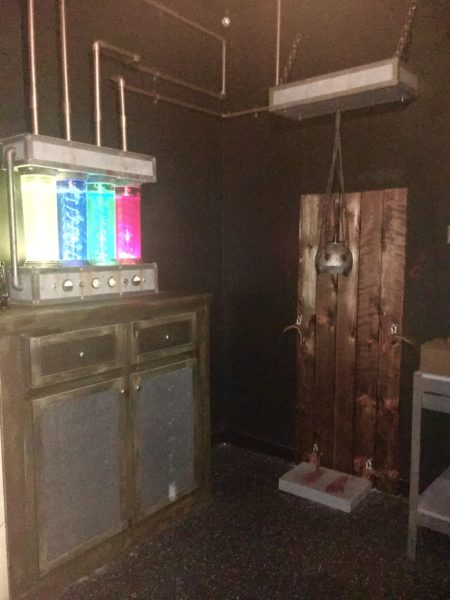 The intuitive and creative puzzles in The Doctor's Secret are definitely more tech driven with minimal key/combo locks. One of the reasons I favor tech so much in escape rooms is because it never ceases to amaze me in the development of the different puzzles that one can come up with by using it and Lost Games definitely does not disappoint.
Also unlike the blatantly obvious nature of seeing a physical lock on a box, door, drawer, etc., the use of tech adds to the surprise when something unlocks after solving a puzzle that maybe you wouldn't expect would be opening at some point during the game.
The Doctor's Secret does a great job incorporating many of their scenic elements into the use of their puzzles. I wouldn't be shocked by any of them if I were you….


My usual escape room partners-in-crime and I were lucky enough to take part in the beta testing for Lost Games' debut chapter through a contest they did on their Facebook page (a good start in the exposure and marketing department here). While we didn't escape within the hour, we were allowed to play through to the end, which only really took us around an additional 5 minutes. After the game the owners (who were also our Game Masters) gave us feedback sheets to fill out. We also ended up chatting with them for at least an hour after. They really were genuinely interested in our opinions and feedback. Being that this was a beta test and all, there were a few things that needed to be tweaked and adjusted with some of the puzzles and effects. Lost Games' official opening was only a couple months ago so by now I have no doubt that any issues we had in our game have been resolved by now.
If you read any of my previous reviews, you know that I have special place in my heart for "Mom and Pop" style venues, because you can always feel pure passion coming straight from the owners. I lucked out again with Lost Games. The owners are 3 friends who love playing escape rooms so much that they decided to share their thrill and excitement for them with the world by creating their very own. As escape enthusiasts themselves, their knowledge of what to look for in the makings of a good game really work to their advantage in bringing to life the story they want told.
As I mentioned before, there will be three more chapters coming soon to Lost Games and I really can't wait to play them all! These guys are well on their way to establishing themselves as one of the best venues in the ever growing market that is Las Vegas Escape Rooms but will they achieve it?
To be (anxiously) continued……….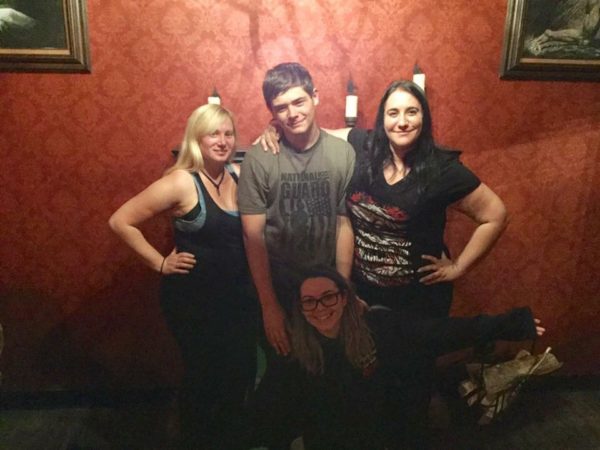 Venue:  Lost Games Escape Room
Location: Las Vegas, NV
Number of Games: 1
GAME SPECIFIC INFORMATION:
Duration: 60 minutes
Capacity: 6 people
Group Type: Private  / You will not be paired with strangers.
Cost: $39 per person
Summary
Reviewer
Review Date
Reviewed Item
Lost Games - Chapter One: The Doctor's Secret
Author Rating