RATING: 4 Keys          RESULT: Win          REMAINING: 25:14
We've proven we can break out of any bunker, but now the question is: can we break in to one?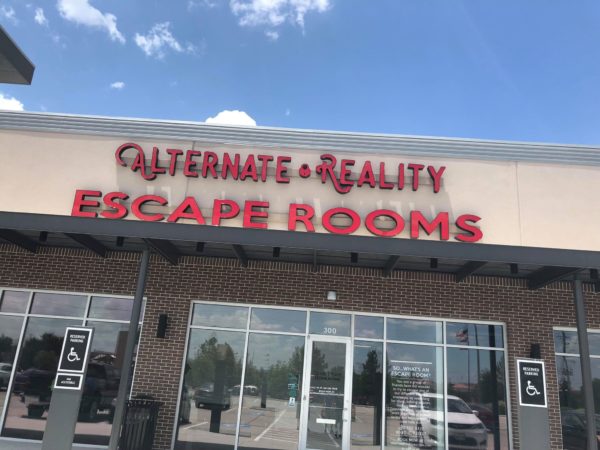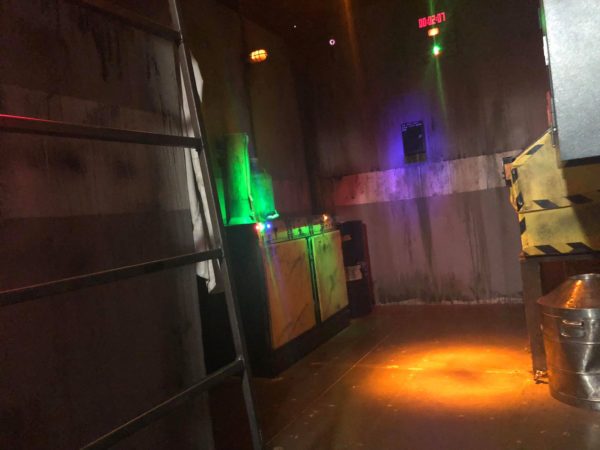 After the nukes fell, the fallout caused the real damage. Hungry for blood, and bent on destruction, these "Mutants" want to rid the earth of the unaffected. You must break into the secret Government bunker, locate the correct antivirus serum, and escape before time runs out for mankind.
The world is in peril. Nuclear bombs have hit the earth, wreaking havoc and releasing a deadly virus on mankind. The quickly spreading epidemic is causing mankind to transform into a new type of being. It's a zombie game, but at the same time… not quite a zombie game.
There's a clear beginning, middle, and end to the story as you discover Bunker 57, breach its outer door, and eventually find the antidote. Along the way, of course, are several roadblocks and obstacles that make this no easy task.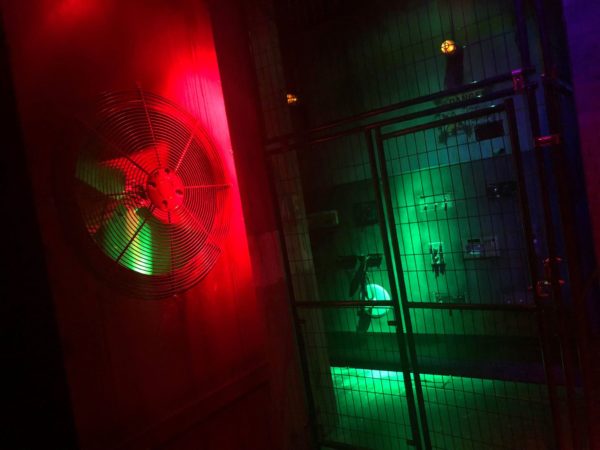 We begin our adventure outside the bunker in the dead of night, with only the moonlight to guide us. After opening a large metal door, it's clear that no one has stepped foot inside this place for quite some time. A rusted fence bars our path, but we can see what looks like a large control console on the other side.
After restoring power to the building, there doesn't seem to be much else we can do… until we discover a path hidden so cleverly no one on our team believed we were supposed to do what we were about to do. In one of the riskiest moves we've seen in an escape room, Alternate Reality has us break every rule we've been trained to follow, creating an amazing moment that feels utterly organic to the desperation of our predicament.
Bunker 57's use of lighting and sound effects creates an eerie and uneasy feeling throughout the room. Alternate Reality definitely does not skimp on their scenic design, and it's without a doubt the venue's strongest aspect.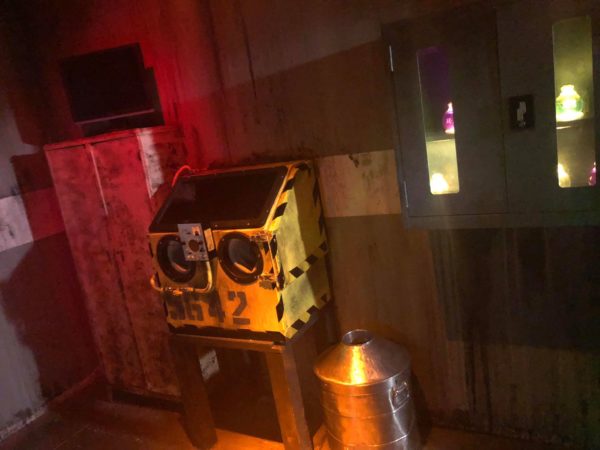 Every puzzle in Bunker 57 helps tell a story, a feat many games strive to do – although not quite as well. From MacGyvering a handle for a door to turning on the bunker's lights, each feat we accomplished felt completely natural to the world we found ourselves in.
If there's anything to critique about Bunker 57's puzzles, it's the fact that there's just not enough of them to go around. Our team of three struggled to find things to do when someone else was already working on a task during several portions of the game, though things certainly do branch out more towards the story's climax.
Our team did have a hard time seeing and hearing at times as the room was very dim and the sound was not the best quality, but these were merely obstacles that felt natural to the world we found ourselves in… and were eventually "corrected" through organic, in-game methods.


Bunker 57 is a solid game. It is beautifully crafted to look and feel like a nuclear bomb actually did just hit the planet, offering us a believable story that has us actually infiltrating the facility rather than just starting inside it. There is so much in this room that strays from the typical lock and key room. Bunker 57 is definitely a challenge for beginners, while escape room enthusiasts will find that same difficulty refreshing.
Instead of creating the whole process of the room from puzzle to puzzle, Alternate Reality instead creates a theme and a structure for the room, having professionals come in to create puzzles and challenges for the room. While this idea works well, it does create an almost disjointed experience at times, as any enthusiast worth their salt can tell that the room's flow feels, at times, completely out of sync. Despite this, Bunker 57 still offers a thrilling challenge that combines a full-fledged story, ambient scenery, and plenty of unexpected surprises. Upon talking to the owner, we were offered a few glimpses of what ideas Alternate Reality has in their minds, and we look forward to returning in the future to see if those dreams become an actual reality!


Venue: Alternate Reality
Location: Katy, Texas
Number of Games: 3
GAME SPECIFIC INFORMATION:
Duration: 60 minutes
Capacity: 8 people
Group Type: Public / You may be paired with strangers.
Cost: $35 per person

We thank Alternate Reality for inviting us to play this game. Although complimentary admission was generously provided, that in no way impacts the opinion included within this review.
Summary
Reviewer
Review Date
Reviewed Item
Alternate Reality - Bunker 57
Author Rating