RATING: 4 Keys          RESULT: Win         REMAINING: 21:03
A terrible storm, darkness, and a crazy killer on the loose. What's not to like?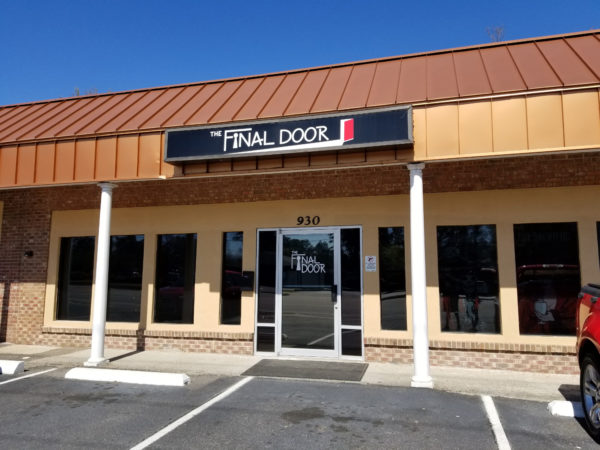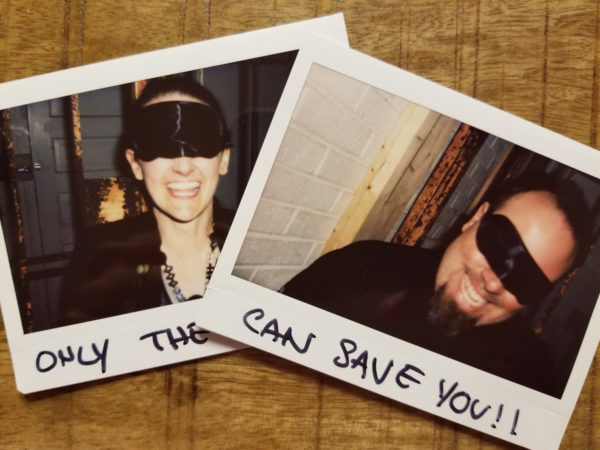 The Columbia Killer wants to play a game and has taken you and your friends hostage in his basement, making you unwitting players! A huge storm is sweeping across the area, and to make matters worse, it has caused a blackout. With only the lightning to guide you, you've no choice but to play along with the killer's twisted machinations or be yet another missing person in tomorrow's news!
As with all offerings at The Final Door, this adventure's story literally began during the introduction segment of the game and didn't let up until the moment we earned our freedom at the finale.
The attention to detail and the utter caring about nailing the player experience are some of this venue's best strengths. Before the clock even started ticking, we started gaining an up-close understanding of this maniacal killer's specific fetish.
Blackout is one of those stories we all like to play, but would never want to actually end up finding ourselves part of in real life. Having the storyworld be so realistic is good enough for us!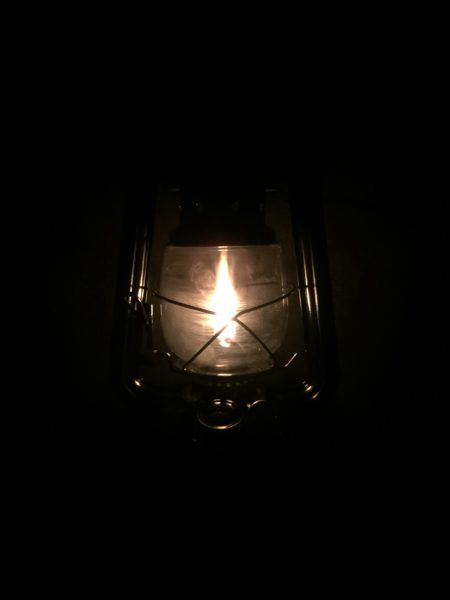 The ambient experience began the minute we walked through the front door and intensified while we were being told of the dire situation in which we found ourselves. As our circumstances worsened, things became even more intense and we were led blindfolded to the game itself. Once inside and able to take off our blindfolds, we found ourselves in a makeshift jail cell perfect for holding unwilling hostages.
The Final Door did a convincing job of simulating the storm that the story had mentioned was taking place during our captivity. All around us, the tempest brewed, the flashes of its lightning our only means of seeing in the darkness before we located some steady light sources.
The adventure spanned several chambers as we advanced further towards our freedom. Along the way, we came across a gross and gory bathroom where the killer had apparently dispatched several of his victims. This was definitely our favorite scene because of the interactions with the environment – more on that later…
Overall, the scenic elements in Blackout are presented just as we would uncomfortably imagine a killer's lair to be: dark, somewhat dingy, unkempt – and creepy, of course.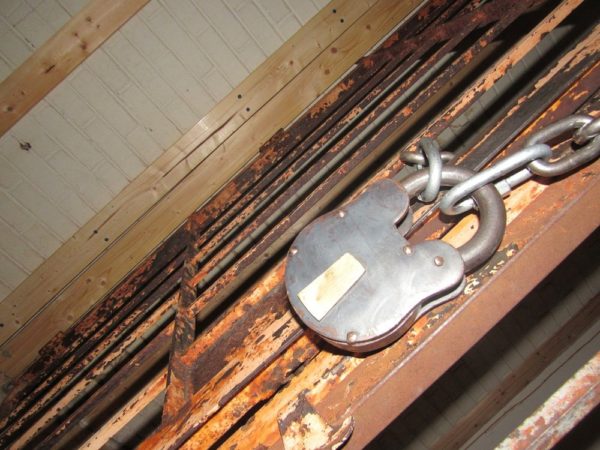 We truly enjoyed the physical challenge that was required to get out of the first enclosure. Once freed, the discovery phase became our focus for a time while we searched for everything pertaining to the slayer's modus operandi. While we typically don't care for maps in rooms, the execution of one map puzzle had a refreshing twist that lined up perfectly with the story.
The challenges in the nasty lavatory area proved to be quite enjoyable and also tied in quite well with the story. Let's just say that in order to progress further in the game, you will be getting your hands dirty, but thankfully players are provided the means to clean up afterwards.
Deeper into the game, we came across the files of even more victims that required us to pay close attention in order to continue our journey to escape. A blacklight puzzle executed with a different perspective was a favorite, along with even more surprises that we will not spoil – hostages and victims only!


We have faced quite a few serial killers in the many rooms we've played, but given the way Blackout begins, combined with other surprises we came across along the way, we truly haven't enjoyed facing down a psychopath this much in a while.
All of the offerings at The Final Door tend to skew towards one of our favorite genres: horror. If that's not your thing, do not let that scare you away. We played all their rooms during our first visit, and soon afterwards, we found ourselves quickly discussing how we hadn't had this much fun at a single venue in a very long time. We are pretty much waiting with bated breath to see what future experiences they plan to offer and would kill (well, almost) for another great game from them very soon.


Venue: The Final Door
Location: Columbia, SC
Number of Games: 3
GAME SPECIFIC INFORMATION:
Duration: 60 minutes
Capacity: 4 people
Group Type: Public / You may be paired with strangers.
Cost: $25 per person Monday-Wednesday; $28 per person Thursday-Sunday; $30 per person for walk-ins and reservations made less than one hour in advance.

Escape Authority readers save 10% using code ERADDICT
Summary
Reviewer
Review Date
Reviewed Item
Review: The Final Door - Blackout
Author Rating