RATING: 2 Keys          RESULT: Loss          REMAINING: X:XX
Getting lost in the actual Bermuda Triangle is probably a more enjoyable experience than falling down this rabbit hole.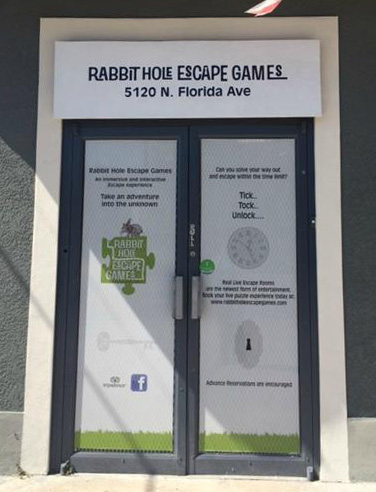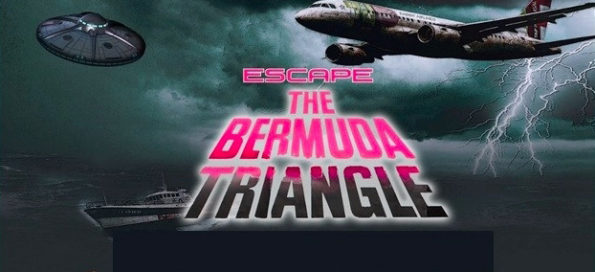 After your ship unknowingly enters the Bermuda Triangle you take to a lifeboat to escape the capsizing vessel. Your escape craft lands on an island where your team must work to get to safety and escape the triangle. Or at least that's what I assume the objective is, it got a little muddied once we moved past the game's first room and into a cargo plane…
The Bermuda Triangle escape room tries to bring together all the different theories of what causes the triangle to exist—weather phenomena, aliens, ancient civilizations, etc… In doing this, moving from room to room feels like a hodgepodge of ideas without a clear narrative thread. Each individual room has some kind of purpose to it, but there's no connective tissue. This leaves players without a clear focus and makes it difficult to get lost in this world.
Beyond each room existing as a themed environment, there's not an actual story line for guests to uncover. No in-world documents, just puzzles in rooms.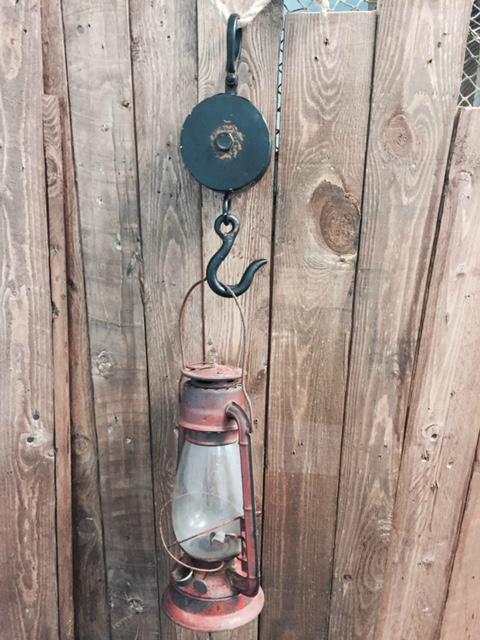 Rabbit Hole's scenic has some effort behind it, but it mostly doesn't work. The first room is meant to be a tropical island, but it's a standard square office room with a vinyl island picture, a small wooden turret, a bit of rockwork, and drop-down ceiling tiles. It's all very brightly lit and shows off the imperfections of the space. Adopting a more stylistic approach to this type of environment that's difficult to pull off on a tight budget would have been better.
The best room scenically takes place inside a downed cargo plane. It's a cramped space, but has the most convincing decor. There's also some good integration of scenic elements into puzzle steps. It feels like the majority of thought for the game was placed in this room.
The end of the game takes place in a certain legendary underwater city. However, it's that underwater city as imagined by the designer of a dentist's waiting room. There's some tacky painted fish scattered around the room, "seaweed" hanging from the ceiling, and fluorescent office lighting—just like in the real lost city. Other than a small covered area supported by pillars, there's not much indication that this space is any actual place we should recognize. It's just another converted office room. This is yet another example of a venue over extending with a scenic promise they just can't deliver on.


Bermuda Triangle is a very standard combination and key lock heavy game. Unfortunately this results in quite a few contrived instances of trying to find numbered codes or solving math problems in places that just wouldn't exist if this were a real place.
We also experienced issues with finding some objects because they were hidden in a place that it seemed obvious to us was an off limits area to search.
There was a lot of time spent head scratching trying to figure out the logic of some steps. Sometimes after a hint they would clear up some, but always seemed like stretches.
It wasn't all terrible though. In both the first and second room were some clever gags that we hadn't seen before at the time of playing. These few shimmers of light are what brings up the key rating for this game.
By far the biggest issue we encountered involved one of the final puzzles of the game. It relied on a standard digital scale to provide numbers that needed to be used in conjunction with other information. As consumer scales do, the same object would produce a slightly different weight every time it was weighed. This is fine to a normal end-user who doesn't need decimal point precision, but if those numbers are meant to be used to unlock something, it has to be precise. There's a number of other ways the puzzle could be designed to produce a consistent result.


Beyond the poor gameplay, Bermuda Triangle's disappointingly bad scenic quality drags the game down. I'm in favor of venues trying to stretch themselves and their talents to produce games that take place in difficult to produce environments. However, there's a point where one has to stand back, look at the result, and ask, "Do we really want this to represent us?" Even though the scenic is poor in a couple of the scenes, the lighting is what really harms those spaces even more. Turning off the fluorescents and investing in some show lighting can make a cheap space instantly feel more valuable.
I was really excited to play a Bermuda Triangle themed game. It's a topic that's interested me personally for a long time, and presents a wealth of possibilities for a mind-bending game. As presented, Rabbit Hole's Bermuda Triangle is just perplexing, and not because of a strange regional anomaly.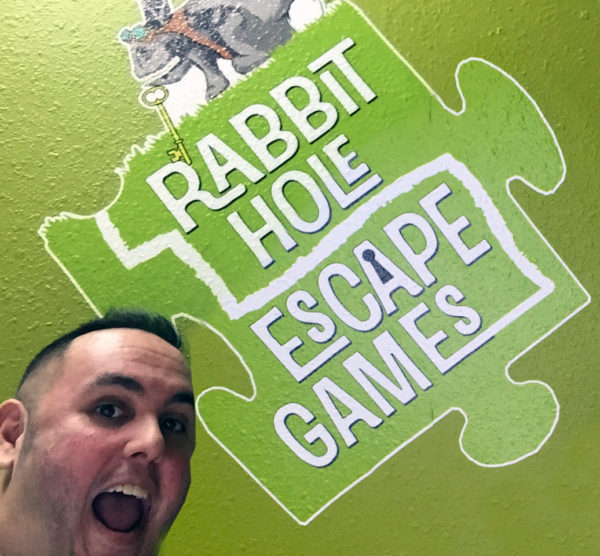 Venue:  Rabbit Hole Escape Games
Location: Tampa, Florida
Number of Games: 4
GAME SPECIFIC INFORMATION:
Duration: 60 minutes
Capacity: 8 people
Group Type: Public  / You may be paired with strangers.
Summary
Reviewer
Review Date
Reviewed Item
Rabbit Hole - Bermuda Triangle
Author Rating