RATING: 6 Keys          RESULT: Win          REMAINING: *Not timed
An old elevator transports you from the real world into an epic cinematic adventure, and the rest is the stuff of legend.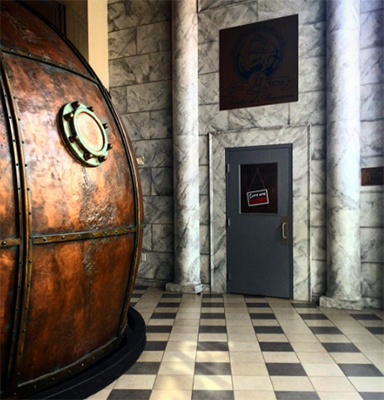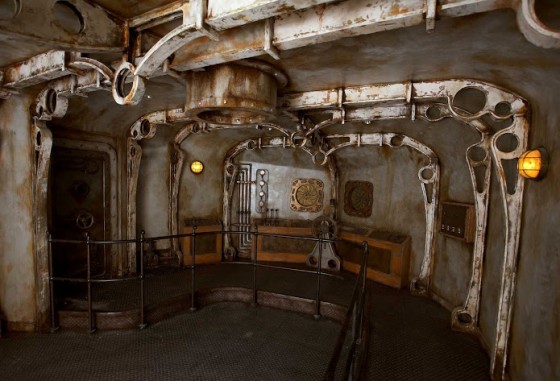 An average trip to the museum turns into a journey beneath the sea when you suddenly stumble upon a mystery lost for over a hundred years!
Journey into Captain Nemo's Nautilus… an amazing submarine lost beneath the waves. Repair the engines, complete a dangerous experiment, and battle a sea monster's attack on the sub in this one-of-a-kind adventure!
Our adventure begins in the Nautilus Museum, where our tour guide greets us and begins to proudly show off some of the most treasured artifacts there on display. Somehow we accidentally manage to activate a mysterious old elevator the likes of which no one has seen the inside of in more than a century.
Well, if experience has taught me anything, when a mysterious passageway opens, you enter it and confidently assume nothing can go terribly wrong.
Clearly experience hasn't taught me much.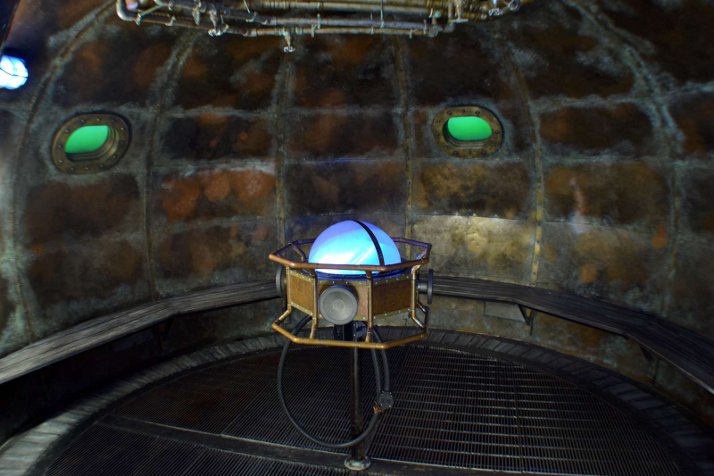 We've mentioned this before, but 5 Wits attractions arguably achieve Disney-quality levels of scenic. The truth is of them all, their Patriots Place location is the jewel in their well-earned scenic crown.
20,000 Leagues quickly transports us from a mundane museum to a surreal steampunk world deep below the ocean's surface. Through the use of an epic theatrical effect which we will not spoil, you enter the elevator in the real world only to exit it in the forgotten realm of Captain Nemo himself.
5 Wits brings the iconic Nautilus to life in a tangible, 3D way. Every inch of this ship is ours to explore – and every one of those inches is authentically created in a very believable way.
There is a real flare of danger about this long lost vessel – overshadowed only by the sense of intrigue that draws us to venture further into its depths despite all warnings and, perhaps all common sense.
20,000 Leagues is one of the most beautiful, most detailed, most immersive escape game sets you'll ever find – creating a storyworld that is instantly easy to suspend disbelief and get lost within.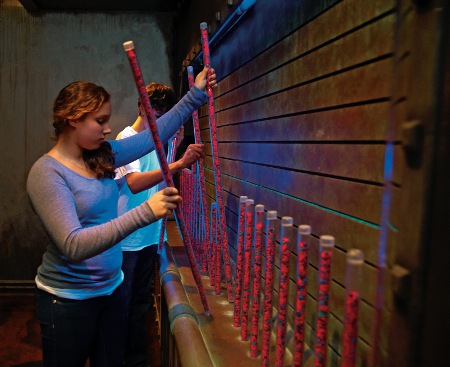 We've mentioned before but it bears repeating that 5 Wits games do tend to focus on being a bit more family friendly – and there's certainly nothing wrong with that. For seasoned players, the puzzles themselves might sometimes be a bit on the easier side – but the total package experience is without a doubt one of the best you'll find.
20,000 Leagues submerges its puzzles deep below the surface of Captain Nemo's world. Many of the challenges faced throughout this adventure center around getting the ship back to working order – and each carry a distinctly steampunk flare to fit the mood. From resetting fuel rods to arranging gears to repair long inoperable pieces of machinery, this game immerses its players as active participants in the storyworld.
At no point does 20,000 Leagues give the impression we are playing a game; to the contrary, we are clearly tackling very real world tasks to lead to our successful escape back to the surface.

20,000 Leagues is an epic, story-driven adventure from start to finish, literally transporting players from out of the real world and into a fantastical make-believe that's so artfully crafted you're left with no choice but to believe. Each moment of this experience solidly builds the narrative in a way that furthers excitement and anticipation, climaxing in a jaw-dropping finale about a motion simulated escape submarine that has charted a course straight into a head to head battle with a legendary giant squid.
5 Wits has somewhat changed their gaming style since 20,000 Leagues and Espionage began wowing visitors to their Patriots Place location. Newer games offer shorter, more condensed yet equally action-packed experiences that operate autonomously. Perhaps their biggest change of pace is the absence of the actor who has served as your in-story guide in their original experiences. There are certainly pros and cons to this change from the outwardly obvious budget and efficiency of operations to one that might be a bit less recognized at first glance: consistency.
I want to touch on this as delicately as possible, because I don't in any way want to give the impression that 20,000 Leagues is not an attraction worthy of a visit as soon as possible. Unfortunately on ours, we were paired with the only bad actor we've ever seen in a 5 Wits experience. On more than one occasion, his over-acting and non-stop screaming put a bit of a damper on our group's journey through Captain Nemo's Nautilus, but rest assured that the overall quality of this experience made it easy to find the patience to carry on with him. 20,000 Leagues is an incredibly designed attraction. It's also important to remember that 5 Wits Patriots Place employs an entire team of talented actors, each trained in multiple roles, making it highly likely that on your visit, you'll receive the top-notch quality you should absolutely expect from a 5 Wits attraction across the board.
20,000 Leagues is an incredible attraction (but man did we wish in hindsight we could have taken the journey with our incredibly talented guide from Espionage!) 5 Wits continues to simply set the bar for what a story-driven interactive attraction can and should be. They're a constant source of inspiration to me as a designer, and one of the biggest sources of excitement to me as a player and as a fan of this genre. As a site, 5 Wits will remain a benchmark by which we compare and rate all other interactive experiences the world over.
When discussing the world's most compelling themed immersive attractions, it's easy to list Orlando and Los Angeles as front runner locations – but there is simply no question that thanks to 5 Wits, Foxborough has a solid foothold alongside such iconic company.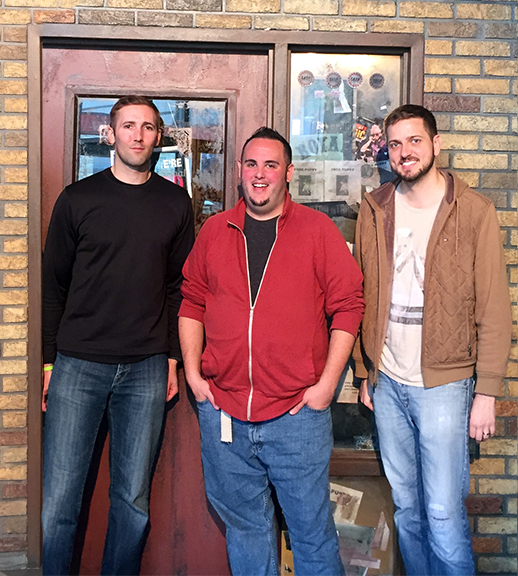 Venue:  5 Wits Patriot Place
Location: Foxborough,  Massachusetts
Number of Games: 2
GAME SPECIFIC INFORMATION:
Duration: 60 minutes
Capacity: 12 people
Group Type: Public / You may be paired with strangers.
Cost: $17.99 per person ($22.99 per person for a two show combo ticket)
Summary
Reviewer
Review Date
Reviewed Item
Author Rating