Unfortunately, one of the venues initially nominated in our Readers Key Tournament has been disqualified for consideration. As such, we have an important update to how YOU can help us choose their replacement!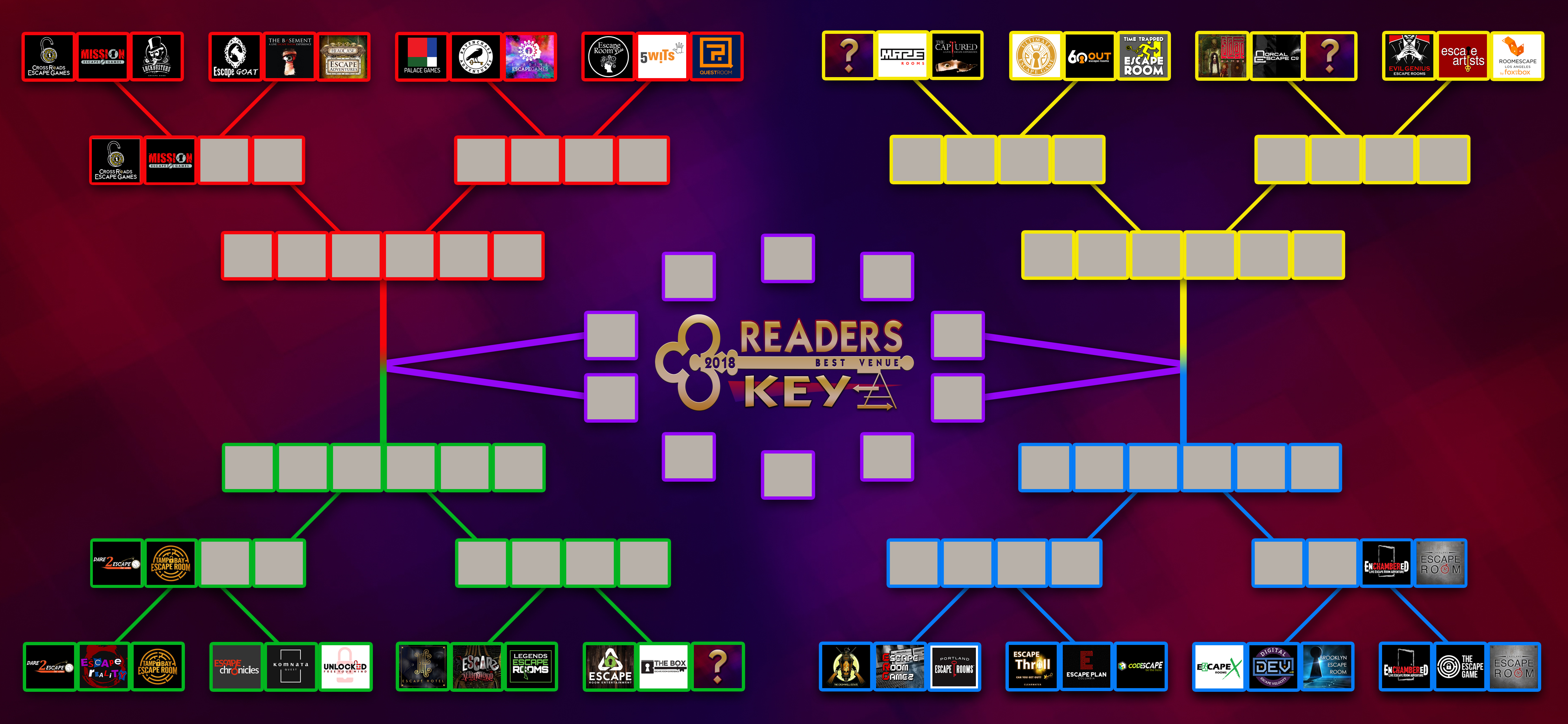 Paradiso: Chapter 1 is no longer operating, and as such, Paradiso no longer qualifies for its Readers Key Nomination.
We're saddened to announce that we're forced to remove Paradiso from your voting consideration. With a well-earned 6 Key score, Paradiso was more than qualified to be discussed among the very best of our industry's best! Recently, Paradiso merged with another New York City company, Escape Entertainment. In the process, Paradiso: Chapter 1 has been discontinued.
As stated in our initial contest post:
(To qualify for this year's tournament, a venue must have received at least one 5 Key or better review by today, May 1, 2018. Nominated games must remain open and operating through the duration of the tournament to be considered. Bracket placement was determined via a random number generator.)
 Paradiso's Yellow Bracket Round 1 spot will be filled – but it's not going to be up to us to determine it's replacement. Once again, dear readers, the power is in your hands!
Our originally scheduled review content has been shifted for the coming week, to instead make way for five brand new 5 Key games at "first run" venues we have never before represented on Escape Authority. Some are in fact in markets we've never even previously ventured into. These new 5 Key contenders will debut daily Sunday, Monday, Tuesday, Wednesday and Thursday. On Thursday evening, a special additional poll will be made available that puts all five head to head for your vote to chose the one new qualifying Yellow Bracket venue!
As for our friends at Paradiso, we're deeply sorry to have to remove such a wonderful attraction – but, we're excited to share that this is by no means the end for the Paradiso brand, as it will return in new from at some point in the near future! We have a feeling it will earn a firm spot in a future year's Readers Key Tournament!