It's time to reveal our first mystery spot in the Readers Key Tournament! The power is in your hands now more than ever before!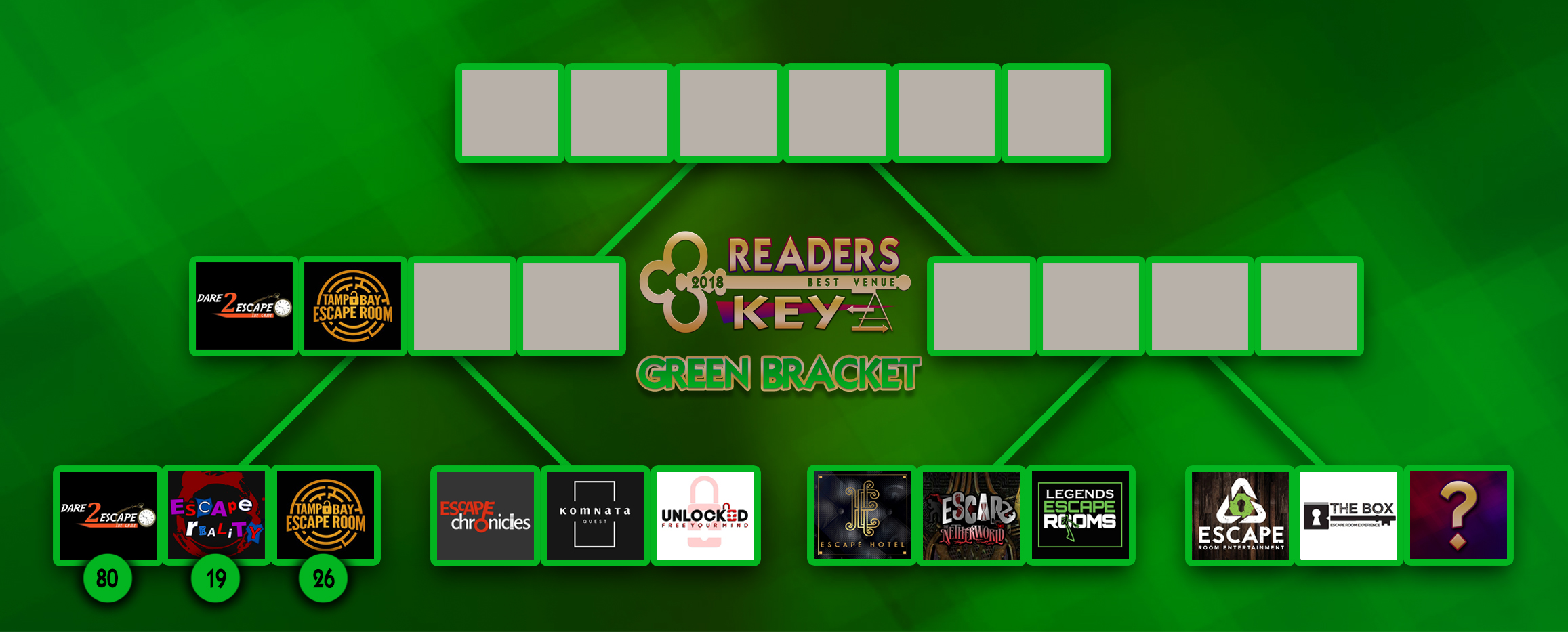 Write-In nominations are now being accepted on our facebook page to fill Green Bracket #1.4's mystery spot!
Click over to the Escape Authority Facebook Page and look for the official Write-In Nomination post, pinned to the top of our feed. In the comments section, tag the name of any venue in the United States that YOU think is most deserving of a spot in the Readers Key Tournament!
     To qualify, a nominee must satisfy two rules:
               *The nominated venue must not be currently represented in any review on Escape Authority.
               *The nominated venue must be currently operating with tickets on sale throughout the course of the Tournament.
Each nominating reader may only submit one comment, so be sure it is the venue you most wish to support! Venue owners or employees may nominate their own venue ONLY IF they disclose their affiliation in their nominating post. Escape Authority will not tolerate non-disclosure of affiliation as we firmly believe it is disrespectful to our readers as well as to your guests, and as such, failure to disclose said affiliation will result in the deletion of the nomination in question.
A winner will be chosen by a selection via random number generator from all qualifying venues, and each venue will only be counted one time, regardless of number of votes in this round. The winner of this write-in venue will immediately enter the the final Round 1 Green Bracket match-up, going head to head against Escape Room Entertainment and The Box on Wednesday, May 16, beginning at 5pm!
Nominations will only be accepted for the next 24 hours, so get over to our Facebook page and submit yours before it's too late!