RATING: 5 Keys         RESULT: Win          REMAINING: 11:48
The zombies are back again. Time to pull together the team and science our way out of this mess.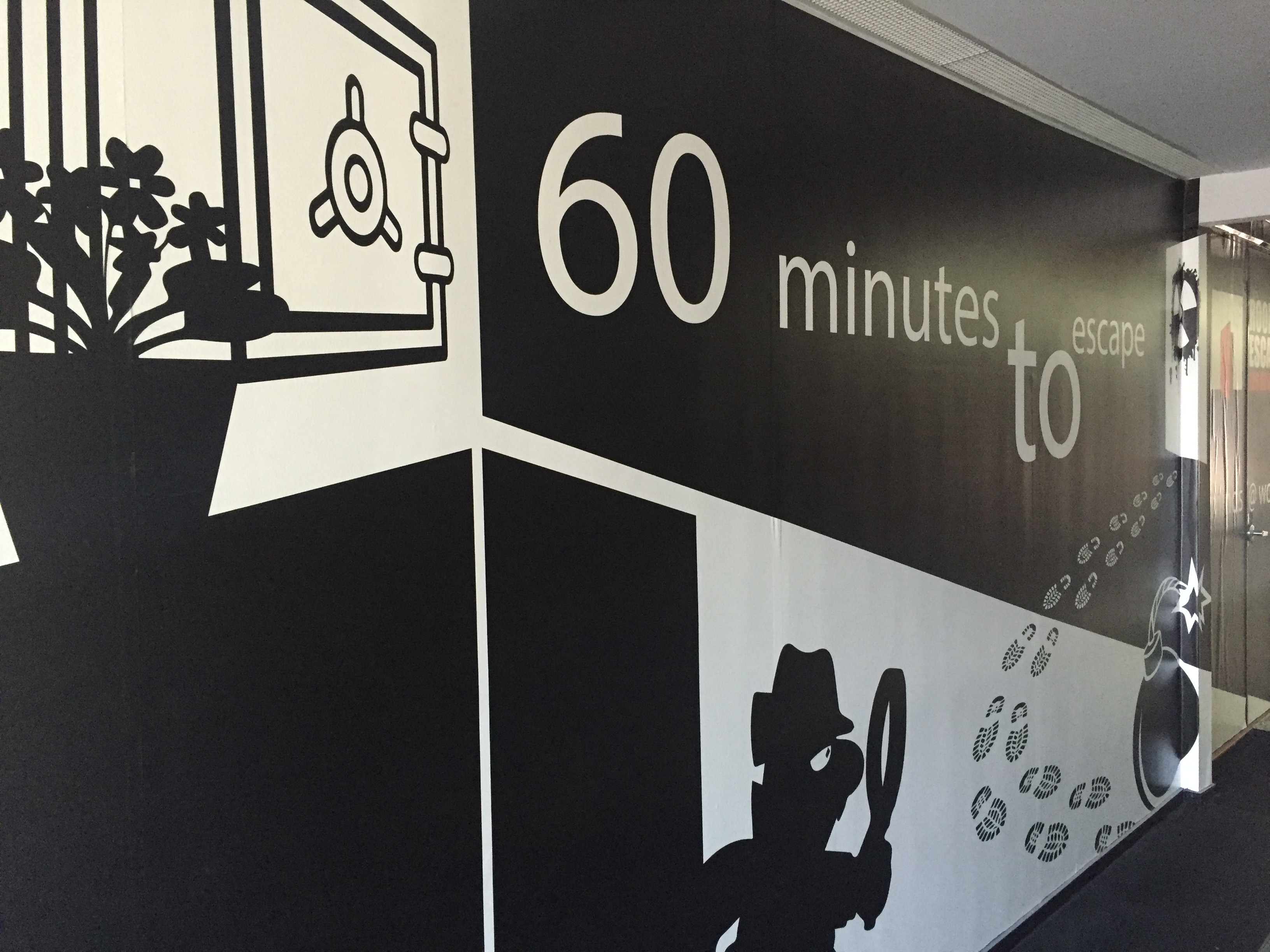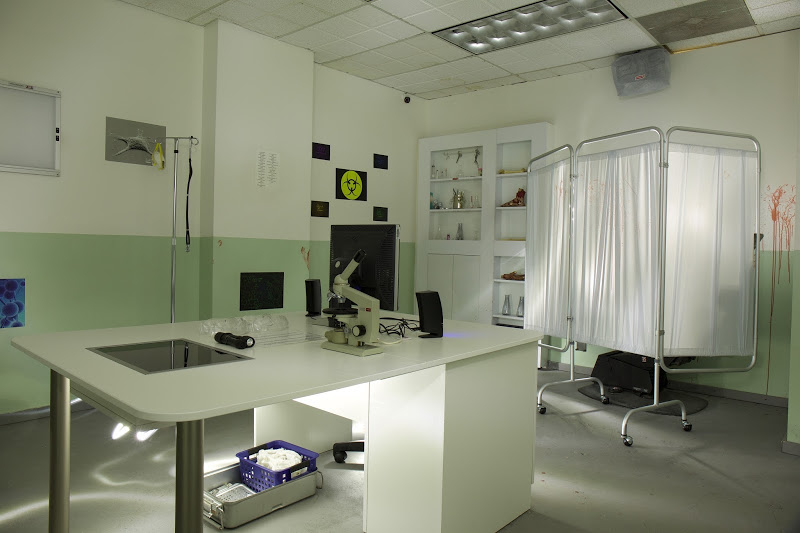 A virus has broken out causing the dead to rise and walk among us. Your team has been locked away in a secure lab. The objective? Find the right formula to create the virus' antidote before the encroaching zombie horde knocks down the lab door.
The zombie or scientist's lab is one of our Four Unforgivable Themes™ because of its mass proliferation across the Escape Room industry. However, the Fox in a Box brand has made a name for themselves in the United States with creating some fantastic examples of each of these themes. While we would prefer to find something new and different, Zombie Lab in particular is a good example of this story type.
Primarily, Zombie Lab's storytelling works because it delivers on the promise of actually role playing out the creation of an antidote. Few games do this in a convincing scientific manner, so it is noteworthy that Zombie Lab does.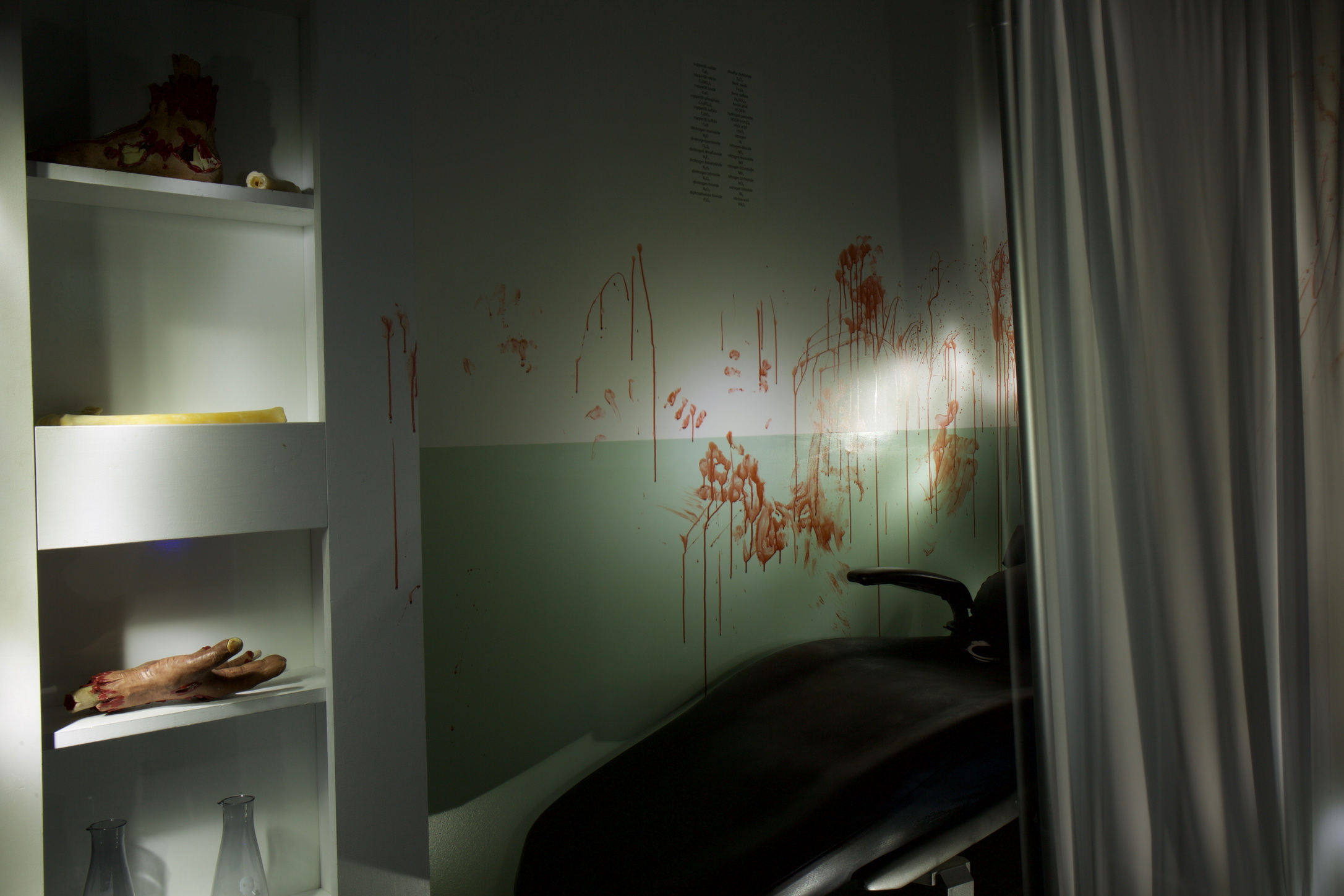 Although this game has the word Zombie in the title, those players who are horror averse need not worry. By design nothing here will frighten. A few loose body parts are scattered around and someone has bloodlet partially on the walls, but nothing will jump out or cause one's heart to race. Mostly this is a standard feeling laboratory environment with a couple scenic surprises hidden away.
An impressive feature was a few pieces of lab equipment that actually performed their intended functions to solve puzzles. At first we assumed their hidden tricks were manually triggered effects, but were surprised to hear it was all real. It's certainly a cool moment that adds to the scientific nature of the game.
As time progresses, a "live feed" monitor shows the hallways surrounding the lab and the zombies slowly advancing. While a simple element, this adds tension and makes the world feel bigger in scope.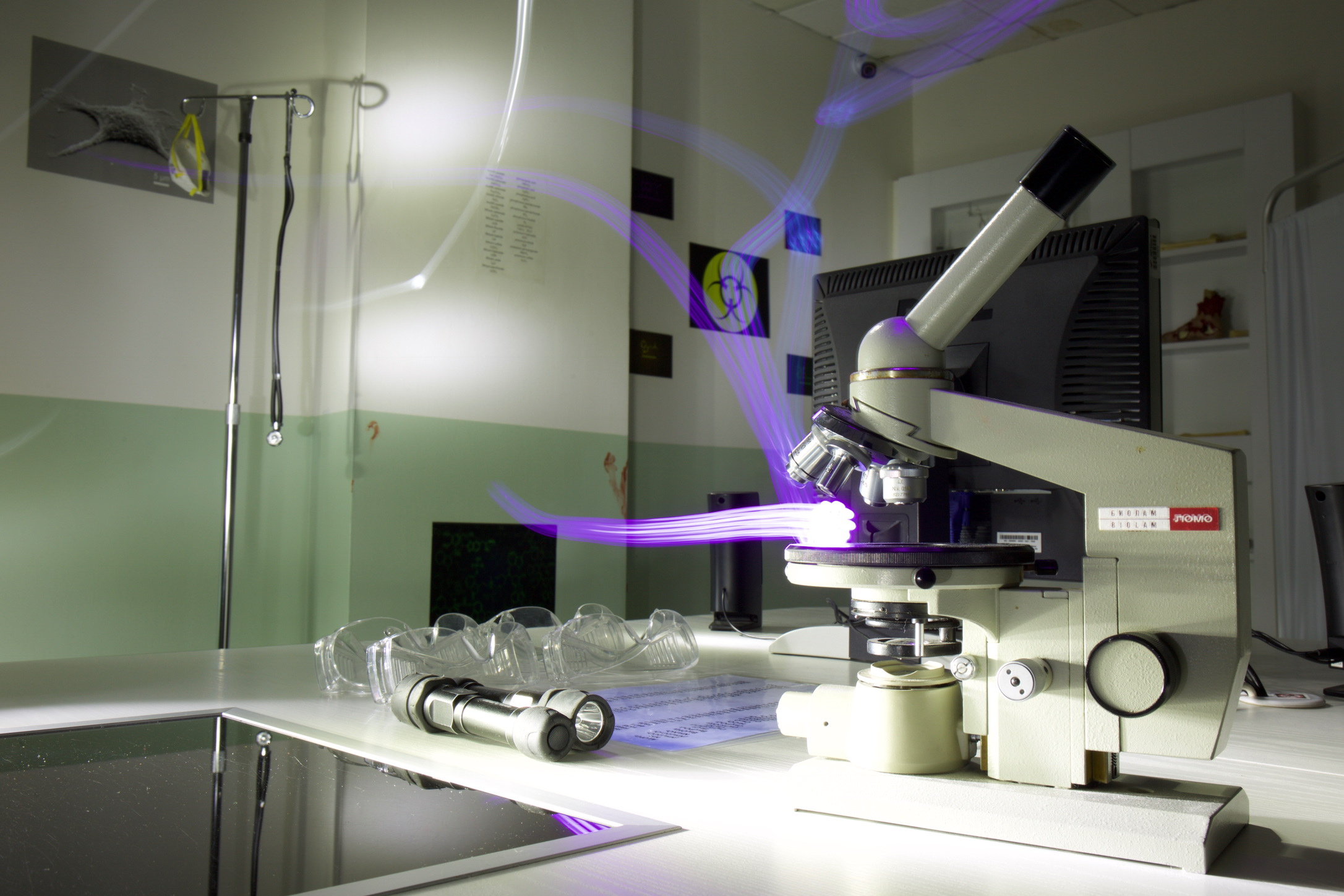 Zombie Lab is combination lock heavy. Desk drawers, file cabinets, storage cabinets, every thing has a combination lock. On first glance this is a concerning proposition, but Room Escape Los Angeles takes this weakness and still creates enjoyable and fun puzzles to solve for the bevy of codes.
The puzzles and challenges are on the easier side of the difficulty spectrum, but that's because they are designed in a clear and logical manner. I appreciate that the majority of gameplay steps have a scientific bent to them. This gives players the feeling that they are doing scientific problems and actually working towards creating the zombie antidote.
Fun gameplay is always able to bring up the quality of the rest of an experience and it's why Room Escape Los Angeles has consistently received five key ratings from Escape Authority.


Room Escape Los Angeles, and by extension the Fox in a Box brand, consistently presents some of the most enjoyable escape rooms we have found. Zombie Lab is another great entry in the stable.
Having said that, I do have two lingering issues across this chain's four current games—Cold War Bunker, Central Bank, Prison Break, and Zombie Lab.
First, there is an over reliance on combination locks which forces designers to make specific kinds of puzzles to produce four or five digit answers. Branching out into even more tech-based puzzles brings a greater variety to the gameplay experience. Zombie lab does have several non-combination lock puzzles, but it's still too heavily weighted towards them.
Second, there is an over abundance of "Do not Touch" stickers. These are immersion breaking, and this is the only venue I've seen that uses them to this extent. In all instances they're either completely unnecessary, or with slightly better engineering could become unnecessary. I've heard from players before that the stickers made them wary of touching anything for fear something might break. It gives the impression the game is held together in a tenuous state even though that is not the case.
Despite these two points, we come out blown away by the quality of guest service at this venue every time we visit. Both the staff and gameplay experience puts this venue on the short list of Los Angeles recommendations.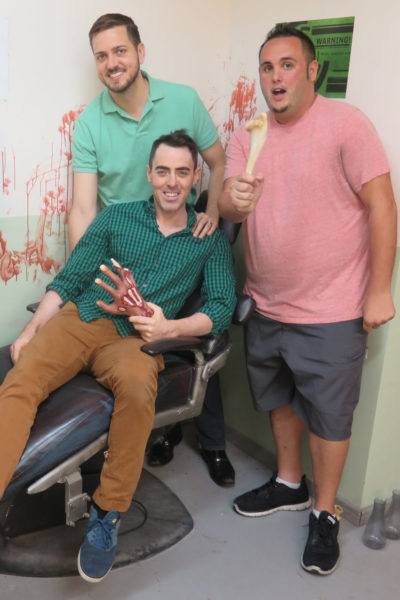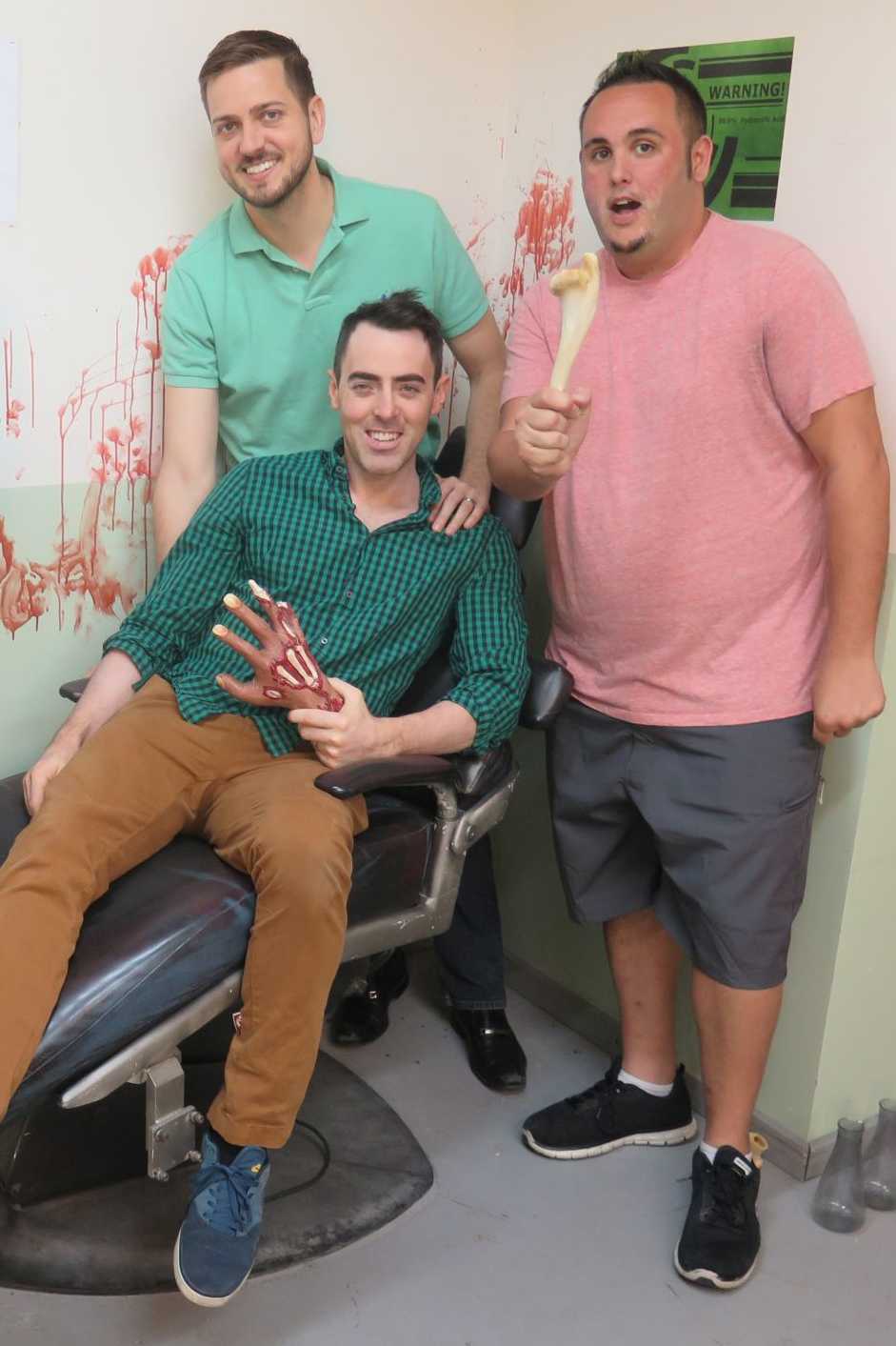 Venue:  Roomescape Los Angeles
Location: Los Angeles, California
Number of Games: 5
GAME SPECIFIC INFORMATION:
Duration: 60 minutes
Capacity: 6 people
Group Type: Private  / You will not be paired with strangers.
Cost: $99+ for 2-3 people (Price varies by group size, minimum 2)

Escape Authority readers save 15% Sunday through Thursday using code EAFRIENDS
Summary
Reviewer
Review Date
Reviewed Item
Author Rating