RATING: 4 Keys          RESULT: Win          REMAINING: 4:00, 2:00, 4:00, 1:00
Join us for an evening of elegant fear as we work to release the spirits of four tormented souls.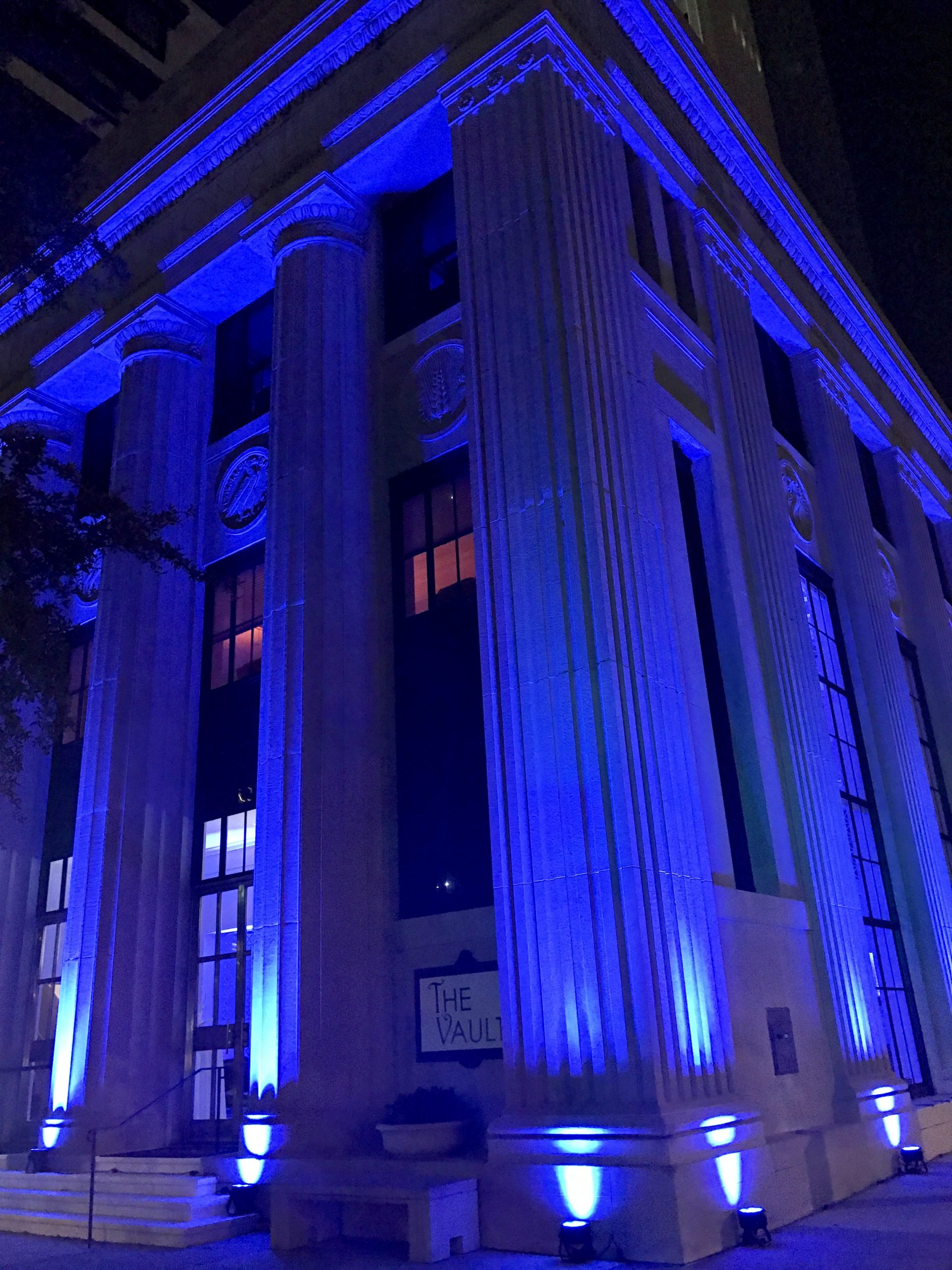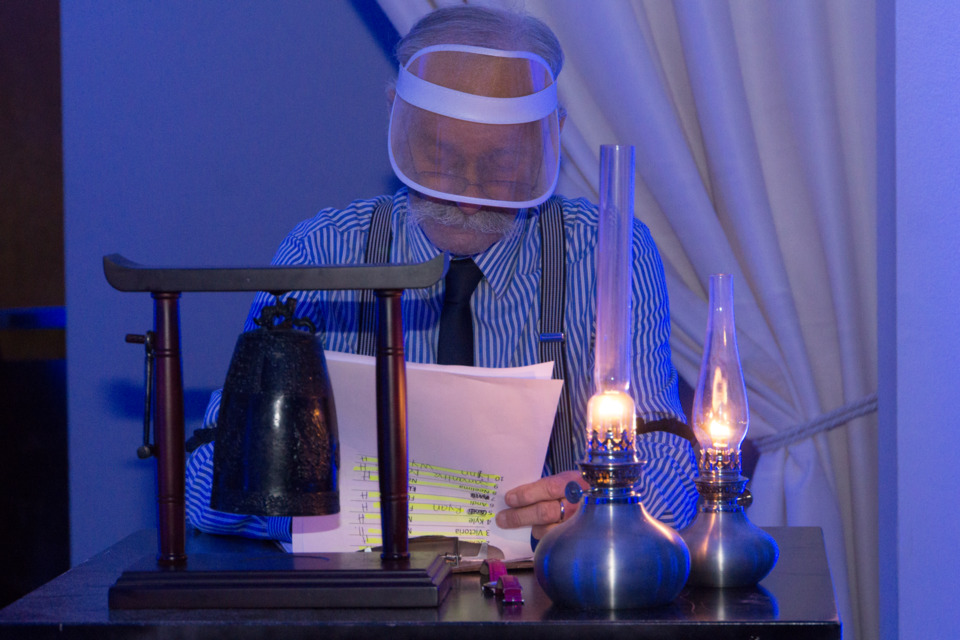 The Exchange National Bank opened in 1923 to protect the worldly possessions of Tampa's High Society. Shortly after opening, the bank began offering protection for their clients in the afterlife as well. "The Vault of Souls" was created. This paranormal purgatory was constructed in the basement of the bank and became the safe haven for carefully selected individuals.
Earlier this year a copy of the original client agreement was unearthed and a loophole was discovered.  "If any resident of 'The Vault of Souls' remains for 95 years, their spirit will become property of The Exchange National Bank for all eternity." In order to be released, a group of the living must work together to perform a series of tasks in a limited time period.  Four of the longest residents have reached out from beyond to ask for your help. You will be part of a small group who will release one of these tortured souls from the confines below.
The Vault of Souls has quite the unique history – and we're not just talking about the spirits trapped within it for nearly 95 years. Beginning in 2015 under the guidance of Scott Swenson, who you may know as the madman behind many solid years at nearby Busch Gardens Tampa Bay's Howl-O-Scream event, The Vault of Souls was among Central Florida's first, and unquestionably its best soirée into the world of immersive theater. Think the light version of New York City's legendary Sleep No More – where guests don masks and enter into a storyworld where they are free to explore at their own pace, and literally forge their own adventure the way they see fit.
But it's 2017 that we trust will be of the most interest to you, our readers. For 2017 was "The Year of the Release." According to legend, it's this year that is the literal eleventh hour for trapped souls to either be released from the vault, or forever become property of the bank. And that's where we came in – being among the willing living who believe in these spirits, we offer our services to help finally set them free.
And how do we do that? By working together in groups to solve one of four different highly themed, highly immersive mini escape rooms, of course!
Each room focuses on one of four different spirits: The Child, the Doctor, The Dominatrix and The Guard. Regardless of the spirit you chose to free, your experience would unfold in a fairly consistent manner. Upon arriving at The Exchange National Bank, each guest meets a spiritual cleanser to have their aura's purified prior to traversing into the supernatural realm. After congregating among the rest of the living in the bank's lobby, we wait to be called by The Tabulator, who coldly checks us in and sends us off to an elevator to descend deep into the basement. It is here that we meet our personal teller as we prepare to challenge the Release Room.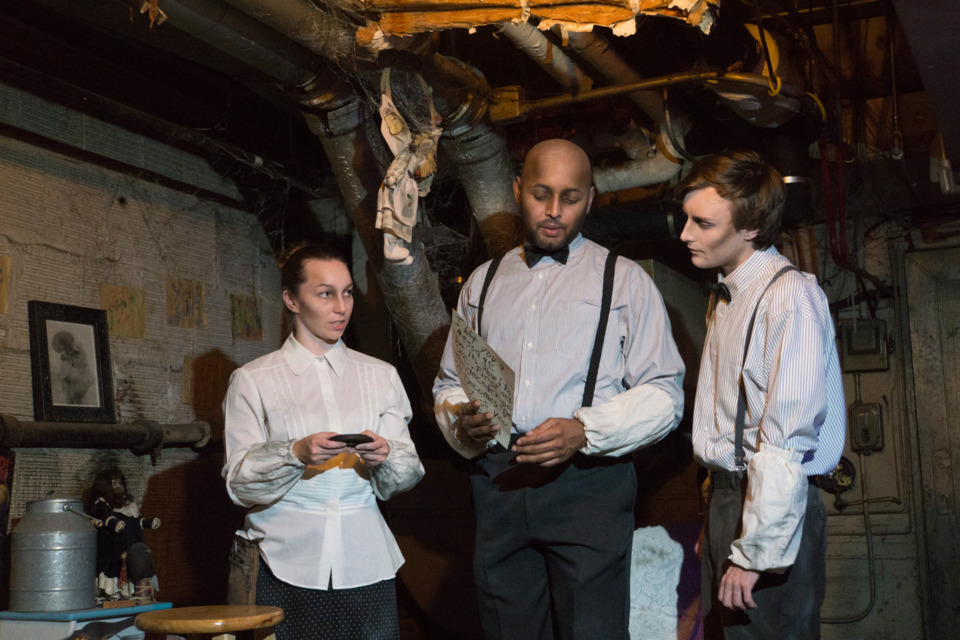 The authenticity that is a hundred year old basement in the Exchange National Bank instantly creates a level of realistic immersion that simply cannot just be fabricated. Make no mistake, this is a very real bank that truly was established in 1923 – and while, sure, the theming of each Release Room was obviously added for effect, the aura that surrounds them is chillingly palpable.
Each Release Room was comprised of two distinct spaces, themed to bring to life (or afterlife) the worlds of those souls trapped within.
The Child was trapped in a playroom, full of grungy, broken toys, with more stored away in a closet. The Doctor remained in limbo between a dark void of mirrors and his hidden private office. The Dominatrix naturally still played in her bedroom, with a much kinkier private space out of view. The Guard stood watch over the Exchange Natural Bank's actual, authentic, real vault, as well as its back storage room full of valuables.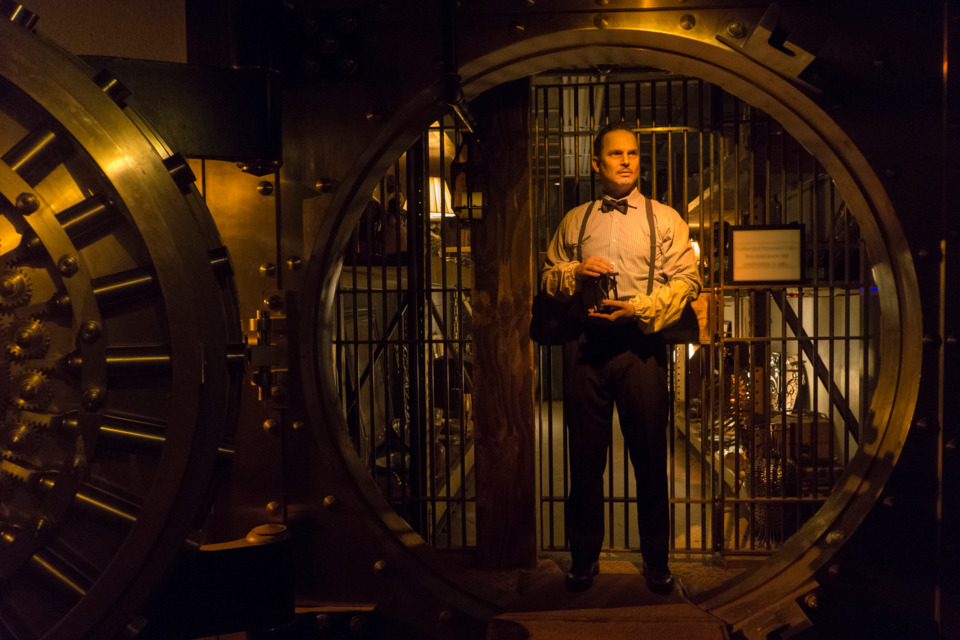 The Vault of Souls cleverly took a more novice approach with their puzzles, opening up their appeal to a much broader local theater crowd – many of whom had never even heard of an escape game before, let alone played one. Much of the time in each of the four rooms was spent on basic discovery – searching the fully furnished spaces in hopes of locating particular hidden objects required to free the spirits.
Each room did naturally have a small collection of puzzles waiting to be solved – some of which even infused just a bit of tech-driven gadgets to magically trigger an object or lock.
At all times, a bank teller remained with the group – and in many cases became the absolute highlight of the experience. Each teller – a talented actor – took on duel roles as both game master and character-driven hint system. But it was this hint system execution that made them truly noteworthy.
You see, the tellers, like you and I, are among the living and have no prior knowledge of what tasks are needed to release the spirits. However, when a hint is requested, the spirit you seek would physically possess the teller, taking over their mind and body to guide you – or in some cases depending on just how malevolent that spirit was, manipulate you into doing their bidding.

Each Release Room required advance booking, and an evening's ticket afforded you only one. What that means is that if you had wished to release all four spirits, you would, in fact, be required to purchase four full priced tickets. And while admittedly one ticket, at $50, was exactly half the price that the immersive theater version charged in years prior, there is a certain conversation of value for dollar that needed to be had.
In past years, guests of The Vault of Souls were allowed to freely roam at their own pace, meaning a visit could last minutes, or hours at their leisure. (In fact on our first visit, we allowed ourselves to explore for more than three consecutive hours.) With the Release Rooms, gone is that free-flowing nature. Guests were guided in scheduled groups downstairs, directly into their Release Room, and then directly out of it and back upstairs the moment they finished. Each Release experience lasted just twenty minutes. And while guests were free to linger in the post show bar, or return back to the opulent lobby – each staffed with modest entertainment offerings –  to spend as much time as they wish, there's no question that the true star of The Vault of Souls experience has always been the ominous world that lies in the basement.
It's also worth noting that, as far as gameplay is concerned, each of the four Release Rooms were strikingly similar – which, I suppose, isn't at all a bad thing in an environment wherein guests typically only visit one in their evening. We found that The Child and The Guard offered very similar puzzles to each other, while The Doctor and The Dominatrix formed the second pair. It is because each experience was so very similar that we have elected to reflect upon them in one combined review rather than individual entries as we normally would.
Overall, while we enjoyed every Release Room, we found The Guard to be the most solid – likely due in large part to its authentic setting literally inside the very real vault in the bank's basement. The Guard also served to be the "most escape room-y" of the four, by just a little bit. The good news, though, is that while The Guard was our favorite, we truly did not have a "least favorite" experience within The Vault of Souls.
Our visit to The Vault of Souls was very near the end of its run during the 2017 season, and as such our intention was to hold these reviews until promotion began for their 2018 year. As it turns out, we did such a good job releasing the spirits that there is nothing left to haunt, and unfortunately after three solid years, The Vault of Souls has dearly departed the Exchange National Bank forever.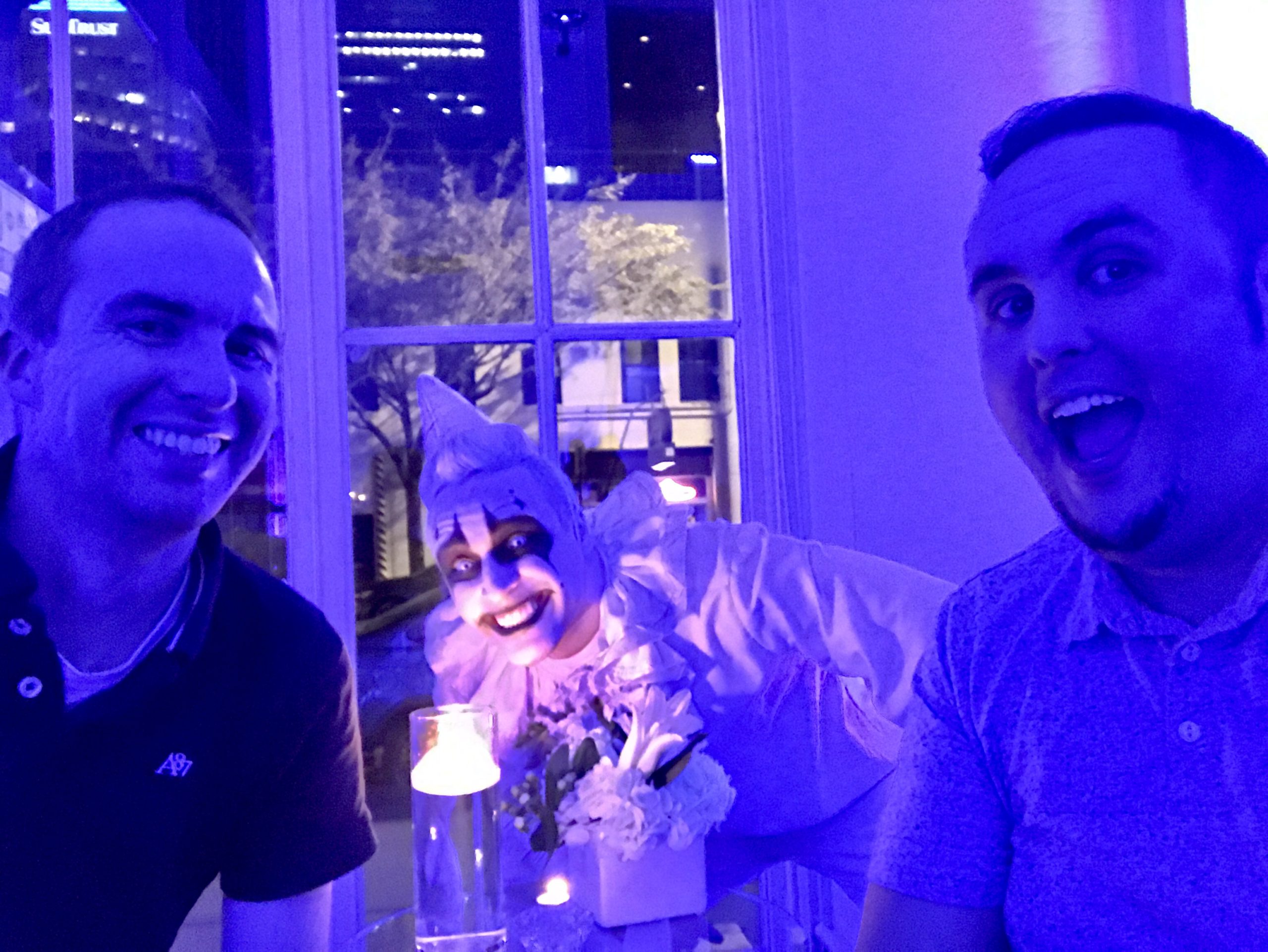 Venue:  The Vault of Souls
Location: Tampa, Florida
Number of Games: 4
GAME SPECIFIC INFORMATION:
Duration: 20 minutes
Capacity: 10 people
Group Type: Public  / You may be paired with strangers.
Cost: $50 (This was a temporary seasonal attraction which has permanently closed.)
Summary
Reviewer
Review Date
Reviewed Item
The Vault of Souls - Release Rooms
Author Rating